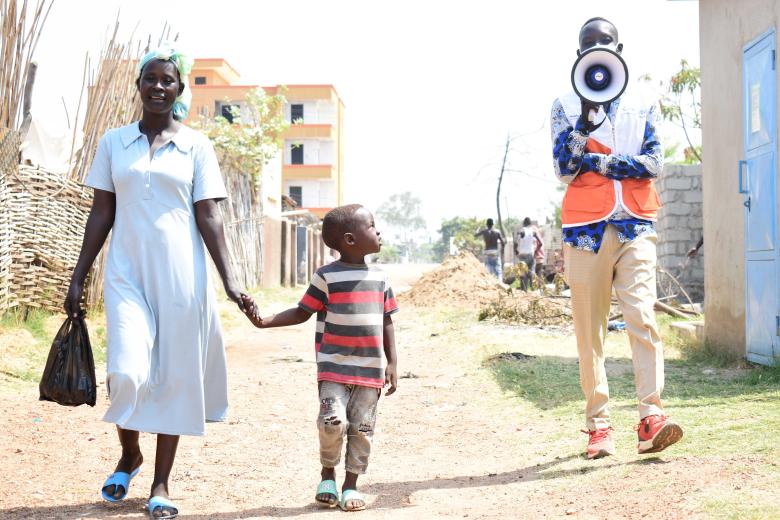 Mobilisers at the market: How communities are learning about COVID-19 vaccines
Wednesday, April 6, 2022
Our role is crucial in changing people's minds. I saw the rise in the number of people getting vaccinated. This gives me the fulfilment that I was able to do my job well and keep people safe and protected.
Richard, a community mobiliser committed to reaching people with information about the safety of COVID-19 vaccines, is passionate about helping people to stay safe from COVID-19. He works with South Sudan's State Ministry of Health mobile team supported by World Vision to share accurate information about the efficiency and safety of the COVID-19 vaccines.
"We move from one area to another every day. The questions we often get are about the potential side effects of the vaccines after a period of two to five years," he shares.
"Some people share that their own churches tell them that the pandemic is not true. We address many misconceptions and explain why the vaccines are safe. Importantly, we stress the need to [still] observe preventative measures to keep the virus away," says Richard.
Richard met David and his mother, Rebecca, on their way to the market. He shared information with them about how to keep themselves and their loved ones safe from COVID-19.
"COVID-19 kills people. My mother tells me to wash my hands with water and soap so I cannot have the disease," says David, a 4-year-old from Juba.
David's mother, Rebecca, said she usually listens to the radio to hear about COVID-19 updates and learn about vaccination. "I learnt about the need to avoid crowded places, maintain social distance, wear face masks, handwashing, and not spitting in public," she mentions.
Rebecca says she is now a vaccine advocate and helps promote the COVID-19 immunisation campaign in any way she can. She believes that people need to know the truth to keep South Sudan's population protected from the pandemic.
I advise neighbours in my community that vaccines are safe and will protect them from severe effects in case they get infected. It will also save families from expensive hospitalisation costs. 
Richard also met Salma while he was sharing information about COVID-19 and vaccines around her community. 
"I saw him in the street talking about the virus. I took the chance to ask him questions and he gave me a clear response that removed my doubts. He encouraged me to visit the vaccination site and talk to the nurses, which I did," Salma says.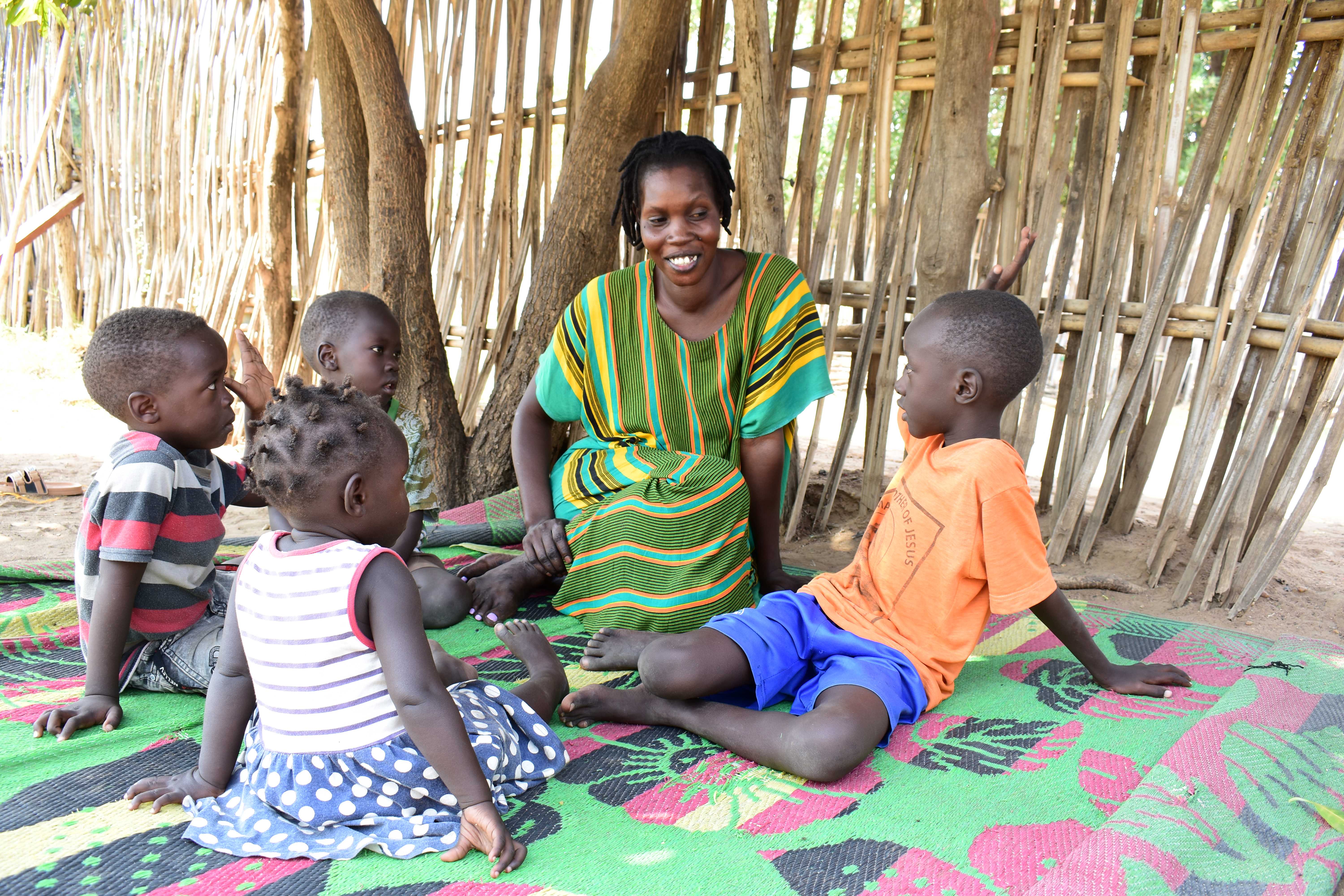 "Some people even argue [about] why there is a need for vaccines when South Sudan has warm weather, and we hardly feel the impact of the virus. This misinformation resulted in few people going for vaccination," Salma explains.
That's why the role of people like Richard is crucial to include in national vaccine roll-out plans. Community mobilisers and vaccine advocates do amazing work by empowering communities with accurate information that helps them to stay safe from COVID-19. The community mobilisation team Richard works with specifically target areas where uptake of vaccines has been poor. They make it easier for those with concerns to have honest conversations with people in their own communities and help them to work through their worries. World Vision is committed to supporting these efforts to ensure the most vulnerable can make informed decisions about their health and better protect themselves from COVID-19.