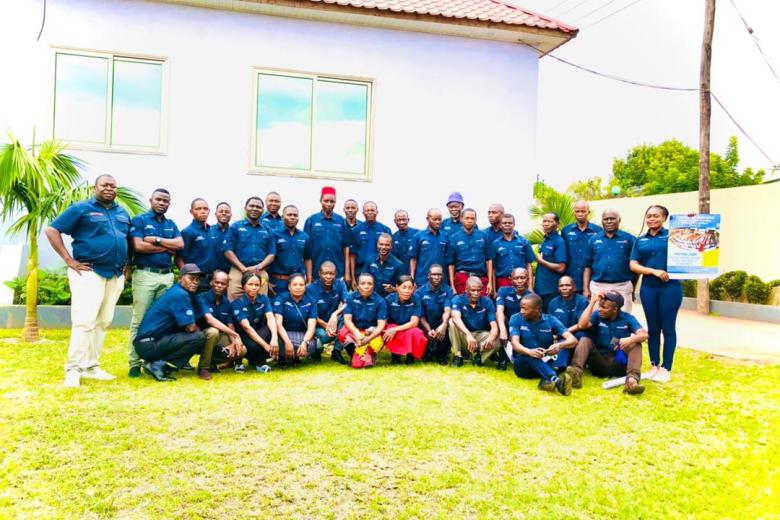 Channels of Hope COVID-19 vaccines model elates faith & traditional leaders
Sunday, February 20, 2022
By Teddy N. Mofya - CESP Development Facilitator, Zambia
-
Despite increased COVID-19 awareness activities by the Government of the Republic of Zambia and Non-Governmental Organisations (NGOs) like World Vision, COVID-19 vaccine uptake remains very low across the country, with only about 9.9% of the population fully vaccinated.
To improve the uptake of the COVID-19 vaccines among rural community members and enhance the protection of children, World Vision has, through its Mwamba Cluster Area Programme, trained 26 faith and 13 traditional leaders on the Channels of Hope (CoH) COVID-19 vaccine model.
Speaking at the training, Mungwi District health Representative Nicholas Kalima Tembo, encouraged participants to use the knowledge to the benefit of the community by sharing it widely so that their members learn how they can protect themselves and their loved ones.
"I am excited that through World Vision, we now have key players at community level engaged in the fight against COVID-19. This gives us hope and optimism that we will have more people getting vaccinated", said Mr. Kalima. "I am happy that collaborative efforts between World Vision and the District Health Office have improved the COVID-19 response in the district."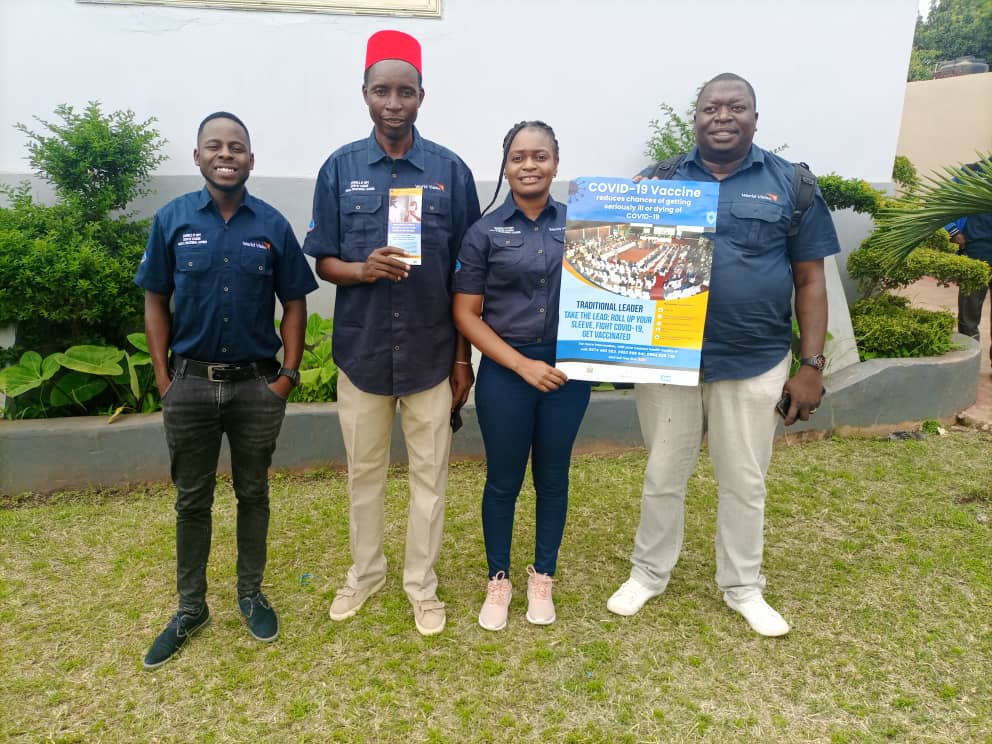 After the training, participants were encouraged to form small groups at the community level, called Community Hope Action Teams (CHATs), through which awareness messages on COVID-19 vaccines can be cascaded to the rest of the communities.
While the uptake of COVID-19 vaccines in most communities was low, the CoH COVID-19 vaccine model has, through the CHATs, continued to create space for honest debate, revealing underlying cultural attitudes on various sides of controversial topics which are deemed taboo and are rarely discussed in communities; especially around COVID-19 vaccines uptake which result into many child protection violations.
"I think most traditional leaders are skeptical when it comes to vaccines because most of them do not have the correct information and are always misinformed. I would like to thank World Vision for training us on CoH, which has helped us become role-models in our community", said His Royal Highness Chief Chikutwe.
Through CHATs, myths have been dispelled and messages of hope have been spread in rural communities using CoH guiding principles from the Bible and Christian traditions which frame a Christian response to protecting and caring for children.
In collaboration with the Mungwi district health office, CHATs have reached 431 people with COVID-19 vaccine uptake messages coupled with child protection messaging, while 203 people were vaccinated including 19 faith and 14 traditional leaders.