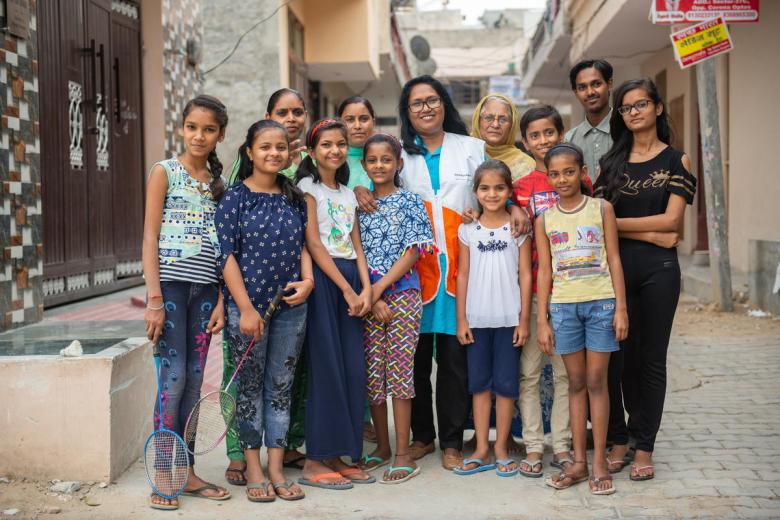 Anitha's dream of building self-reliant communities in India
Thursday, August 12, 2021
Half a dozen people are assembled under a banyan tree that offers very little shade: its branches snapped and leaves blown away.
This is just one week after Cyclone Fani and it is Anitha Sadasivan's first day of deployment.
India's Odisha is reeling over the devastation and loss of Cyclone Fani. There are constant power cuts and the heatwave begins to surge. But, Anitha has learned to overlook this discomfort and focus on the community's needs.
"Whenever there is a disaster, I pack my bag … and wait for the deployment call," says Anitha.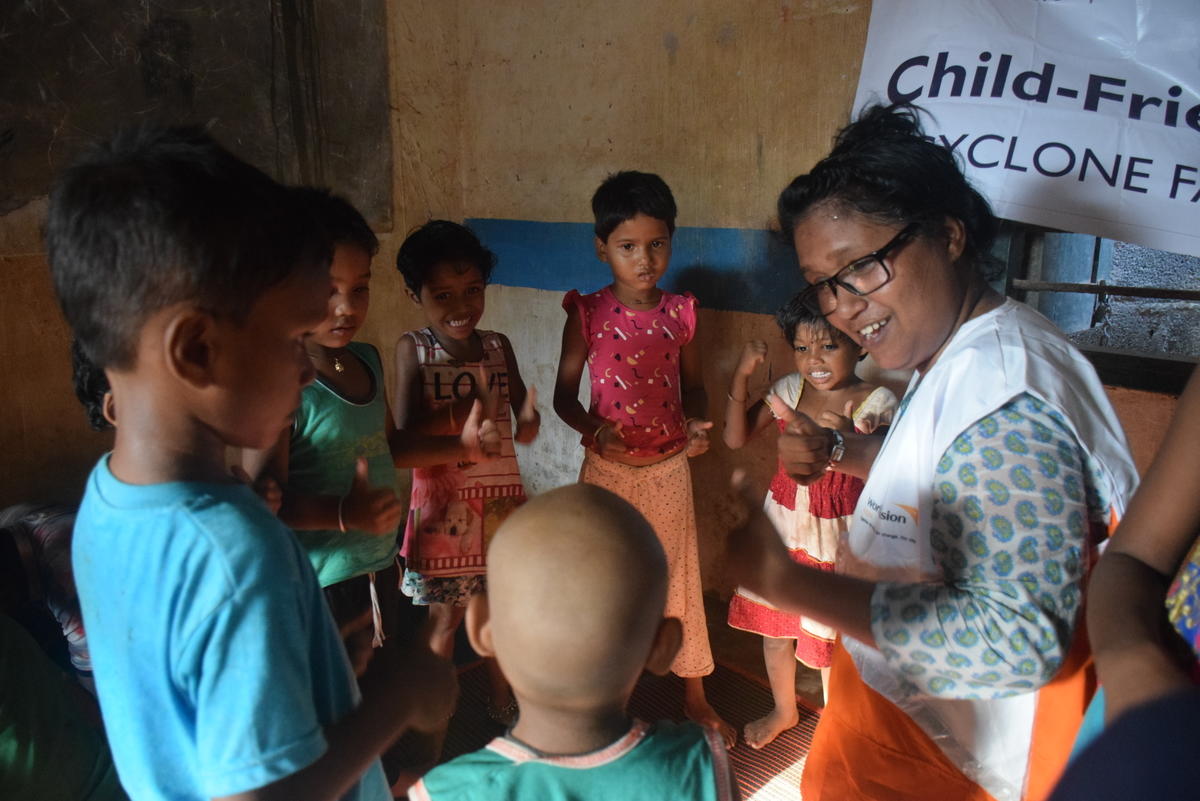 At a Child Friendly Space (CFS) centre started by World Vision India in the cyclone's aftermath, Anitha effortlessly blends into the company of around 50 children. She's as enthusiastic as the children and enjoys each activity: be it playing games or singing.
Anitha's first brush with humanitarian response came in 2013, when she became part of World Vision India's National Rapid Response Team (NRRT). Her first deployment was the Bardhaman floods in 2016.
The response team stayed in the middle of the flooded landscape; they had to travel on boats and, at times, even wade though water to reach affected villages. The devastation and the suffering she witnessed sits deep in her memories. But she does not remember her own struggle for food, clean water or clothes.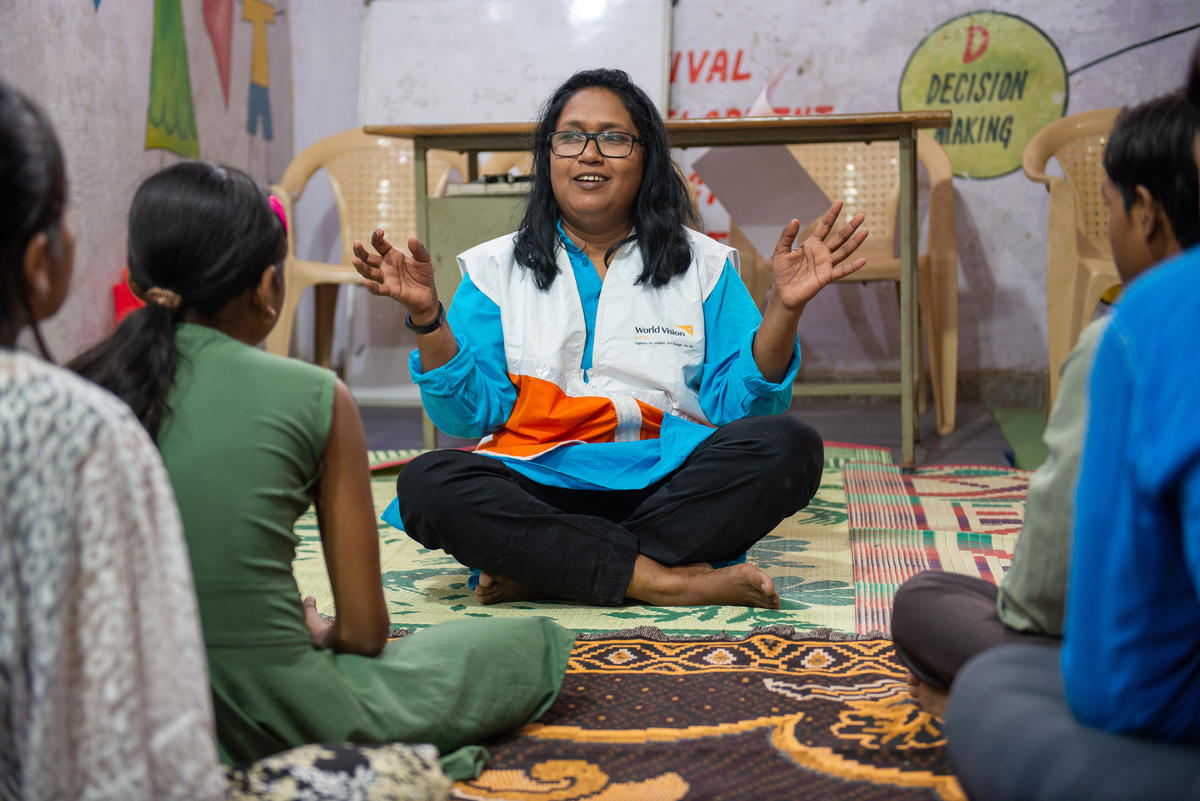 On one of her assessment visits in flood affected areas of Bardhaman, she met Chandan Dasi, an older woman who had lost everything to flooding. This meeting stayed in her mind and shaped her personal sense of humanitarian work. They couldn't communicate as Chandan only spoke Bengali, which Anitha did not. In spite of that, they felt a connection, a silent relationship built on empathy.
"She was smiling the whole time, even though she had lost everything. She tapped her chest with her palms and kept saying, 'Main amma' ['I'm like your mother']. She and the villagers gave me so much love," Anitha reminisces.  
Long after Anitha had returned home, Chandan kept enquiring about her well-being. To Anitha, these memories are like trophies she brings back home for her service. The ability to bring smiles to people's faces, by just showing that she cares, is what being humanitarian means to her.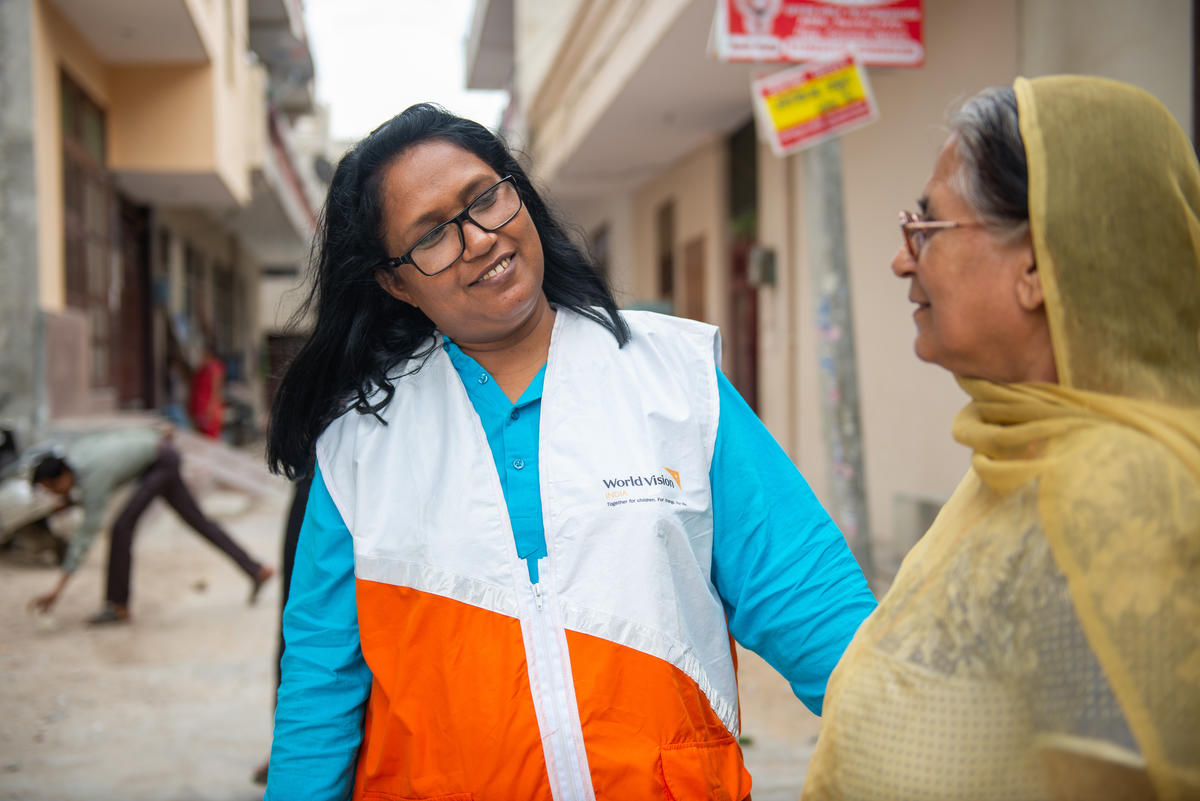 Anitha says the biggest barrier she faces is language, but adds, "The relationship of hearts can overcome that. When the language barrier is bigger, the relationship of hearts is stronger." 
Anitha joined World Vision India in 1998 and soon found a sense of fulfilment. Her readiness and heart for service has never been in doubt. She won the best Community Development Facilitator award in 2017.
During the Cyclone Fani response, she spent many nights in a rented community hall, with little basic amenities. Anitha has no qualms about laying on the hard concrete floor.
"She spends more time with us than at her home," says Bajrang, 18, with a smile. Bajrang was eight years old when he first met Anitha. Today, he is pursuing Bachelor of Science with Physics honours and is a master trainer in Life Skill Education for Transformation, Article 15 and Empowering Children as Peacebuilders.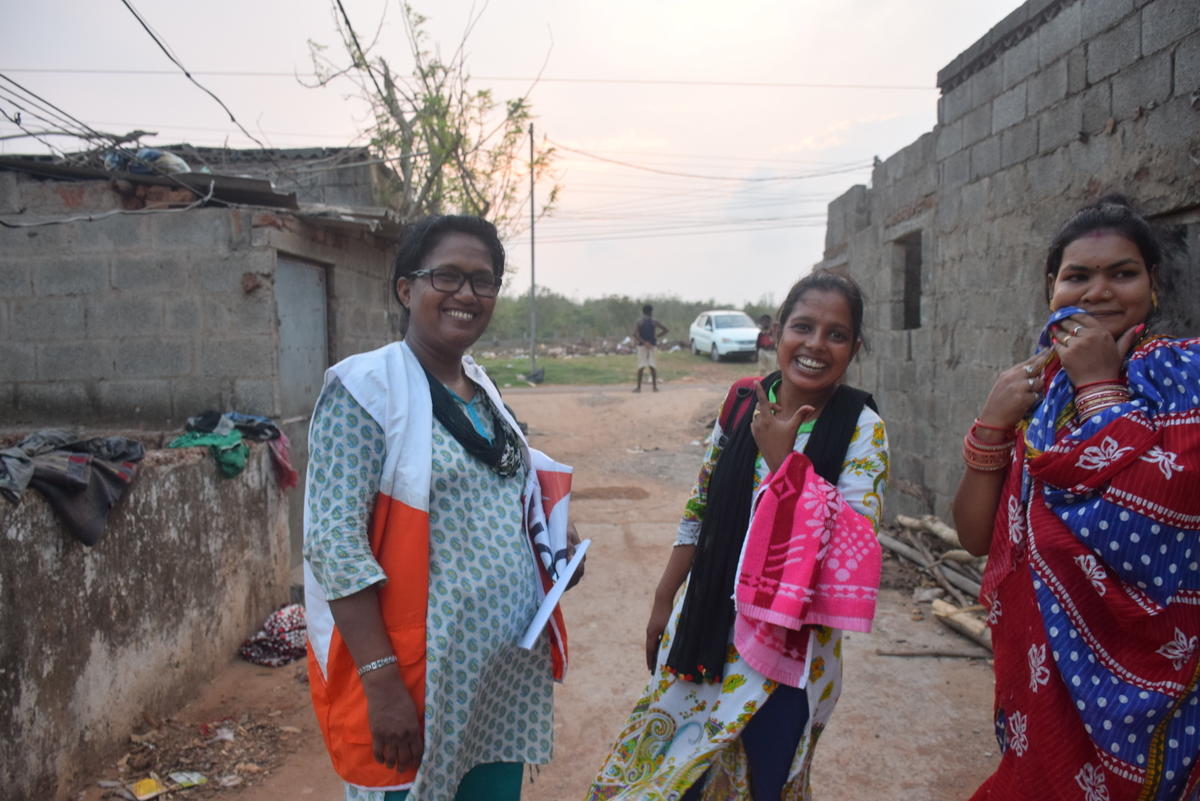 "She is like a sister, a mother, a daughter," says Nisha, a member of the Child Protection Unit.
Anitha's driving force for work is to strengthen local capacities in their ability to respond to disasters or advocate for their rights.
"Communities are the first responders in every situation. Keeping them ready and well-trained will save their lives."
"I don't want to keep everything in my head. I want pass on as much as much knowledge as I can. I will not be in their community forever, so I want them to be able to stand on their own even when we are gone. This has always been my personal motto for work," Anitha adds.
This story was collected before the COVID-19 pandemic.
Find out more about our disaster management work here.