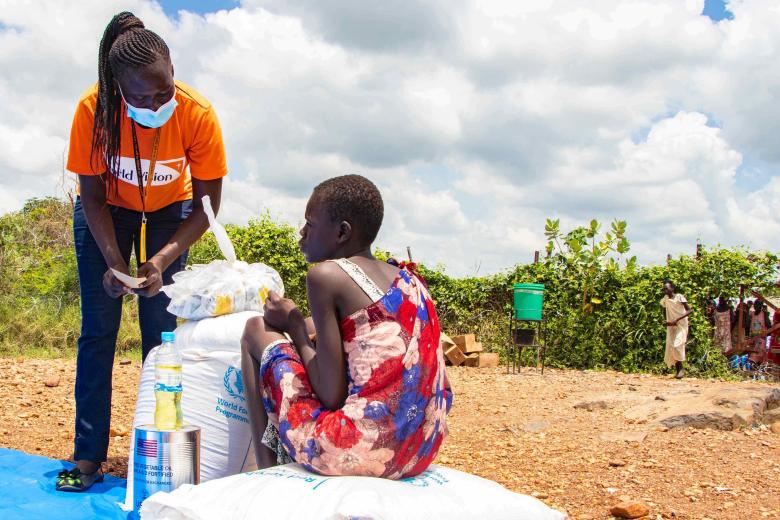 COVID-19, hunger and flooding are pushing South Sudan's population to the brink
Tuesday, September 14, 2021
The protracted conflict in South Sudan since December 2013 has contributed to an extended humanitarian crisis, which has been exacerbated by unusually high levels of cyclic flooding and the impacts of the COVID-19 pandemic, which began in 2020.
South Sudan, like many other countries in East Africa, continues to experience impacts of climate change. The climactic extremes trigger destruction – such as floods and droughts which will eventually worsen the vulnerable people's suffering, and often out of desperation, conflict.
"The COVID19 pandemic further complicated efforts, with its aftershocks affecting the most vulnerable. Access limitations, program suspensions due to operational interference from local youth groups, and violent attacks on humanitarian workers and properties are prevalent, even a day-to-day challenge", says Dr. Mesfin Loha, World Vision's Country Director in South Sudan.
World Vision implements emergency interventions in the country to respond in partnership with the humanitarian community. Currently, an estimated 7.24 million people, or 60 per cent of the population, are faced with food insecurity.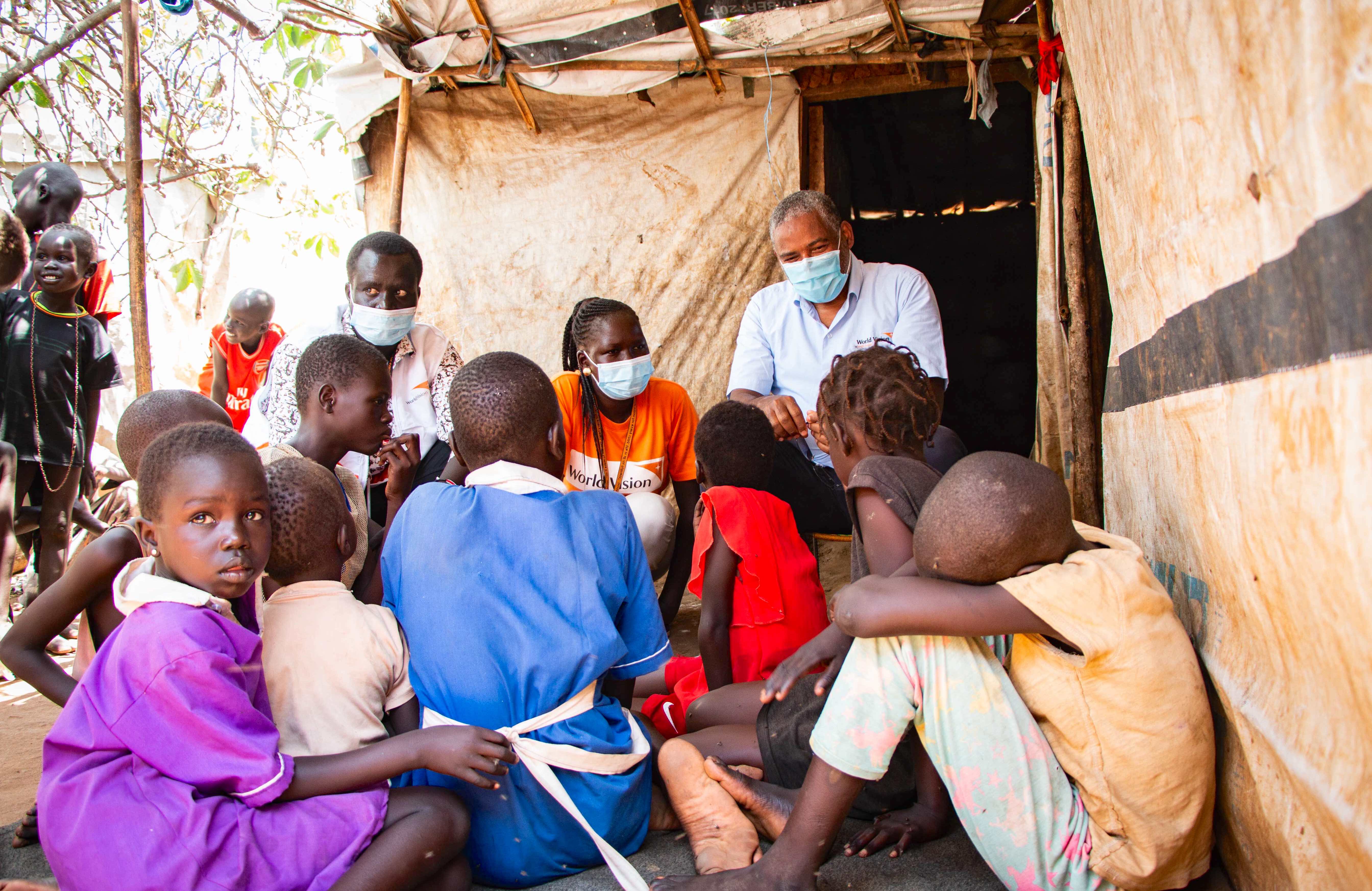 In addition, over 300,000 people have been affected by the ongoing flooding which further aggravates the hunger situation. Through East Africa Hunger Emergency Response (EAHER) World Vision is responding to this acute lack of food situation. The major need for the affected population is access to food items for daily consumption.
However, along with this comes other vital needs such as access to non-food items (NFIs) to support survival, access to safe and clean drinking water to avoid diseases, access to latrines for people who are displaced, emergency shelter for those whose houses have been destroyed by floods, access to health services especially provision of anti-malarial drugs as the rainy season continues.
Added to these issues is the rising need for child protection and gender-based violence services to address issues of increased child marriage and abuse, violence against women all emanating from lack of food and resources; Security from looting, and community clashes.
The COVID19 pandemic further complicated efforts, with its aftershocks affecting the most vulnerable.
The response has a target of 1,706,704 people, approximately 90,000 of these are internally displaced persons (IDPs). It spans over an operational area covering four of the 10 states in South Sudan, most critical are the areas that are now facing serious flooding, mostly in Upper Nile, Warrap, and Northern Bahr el Ghazal states.
Of the targeted for assistance, 781,004 are vulnerable children, approximately 381,611 of them girls, and will be reached through interventions that include food security and livelihood, health and nutrition, water, sanitation and hygiene, protection, advocacy, and peacebuilding.
To date, the response that started in April 2021, has so far reached 1,255,215 in the four states, the biggest chunk of which is on food assistance. World Vision works with partners and key UN agencies which include the United Nations Office for the Coordination of Humanitarian Affairs (UNOCHA) and the World Food Programme (WFP).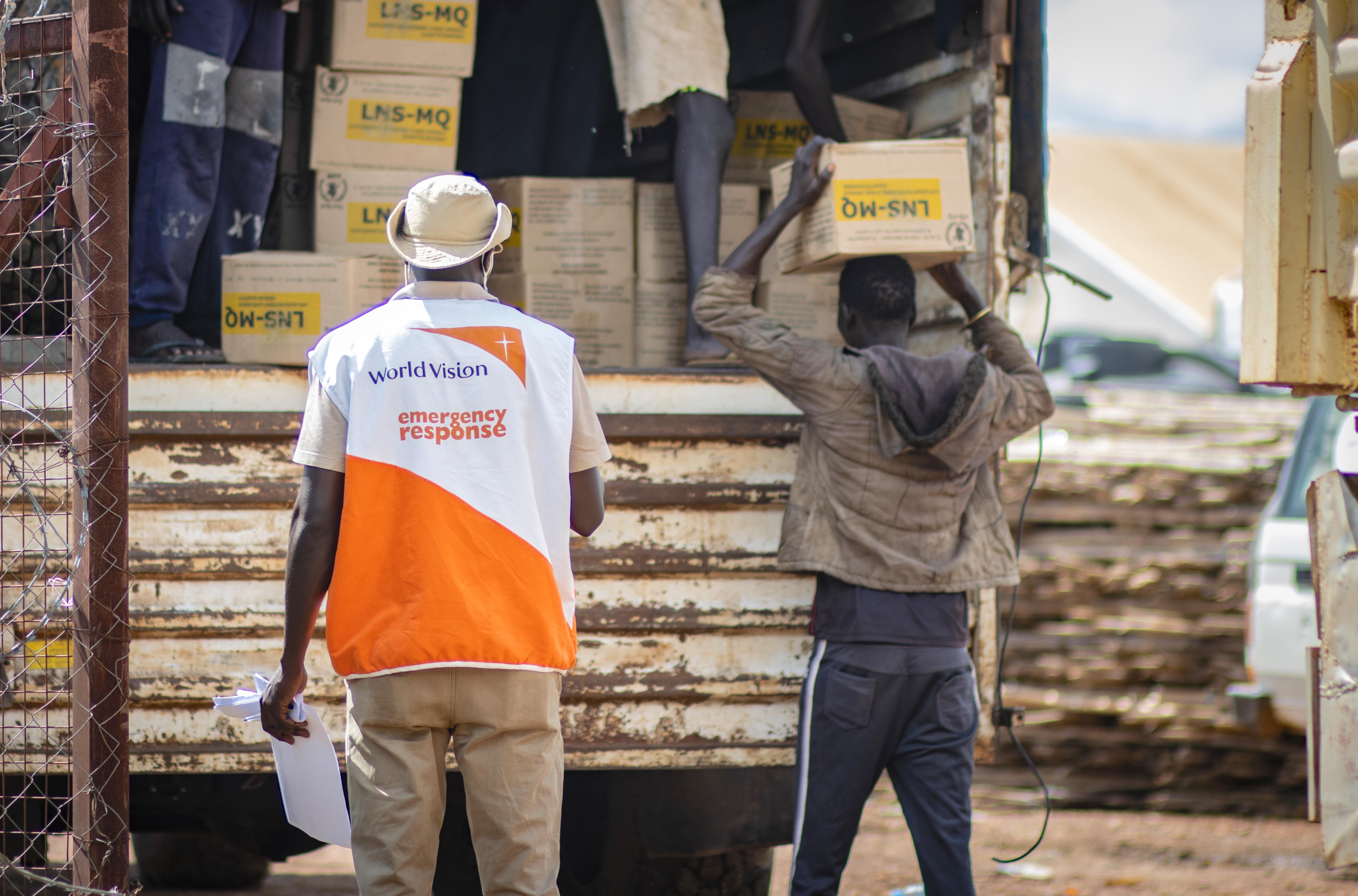 To address the flooding situation that continues to aggravate hunger, a Flood Operations Working Group has been convened by UNOCHA to collectively address emerging needs. World Vision emergency programming strives to provide a sectoral package that is as holistic as possible.
A combination of software, hardware, in-kind and cash-based interventions is already yielding results in the right direction. Joseph Deng Deng, the Project Manager of the project funded by the South Sudan Humanitarian Fund (SSHF) in Tonj North highlighted the importance of peacebuilding activities.
Deng says, "Peace dialogues have given the government and communities an avenue from where to gain strength and confidence to face the fears that they have about addressing the ongoing situations. The interventions have encouraged them to courageously pursue conflict resolution initiatives",  he adds.  
He said that of all the services World Vision has initiated so far, coordinating the peace conference has been one of the most vital since as a result of this, the people have agreed to live in peaceful co-existence.
Watch: The life of a girl in the midst of South Sudan's hunger crisis
Main photo: Food Assistance Coordinator Annet Kabang assists a mother during the food distribution activity.
Written by Enid K Ocaya, Humanitarian Emergency Affairs Manager I Photos by Eugene Combo and Christopher Lete