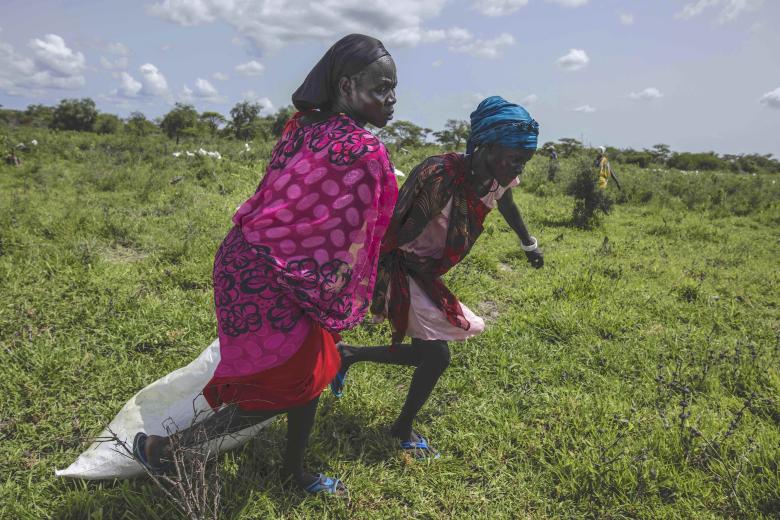 World Vision's emergency responders are South Sudan's famine busters
Saturday, June 5, 2021
"Our farthest work location delivering food supplies to people in need is around three hours by helicopter ride. Some areas are difficult to reach with no cellular networks, passable roads, available markets and medical facilities", says Benard Nyataya, Food Assistance RRM Coordinator.
World Vision's Rapid Response Mechanism (RRM) Project in partnership with the World Food Programme (WFP) supports 193,131 internally-displaced people during the lean season living in the most remote corners of South Sudan's three counties in 19 different locations.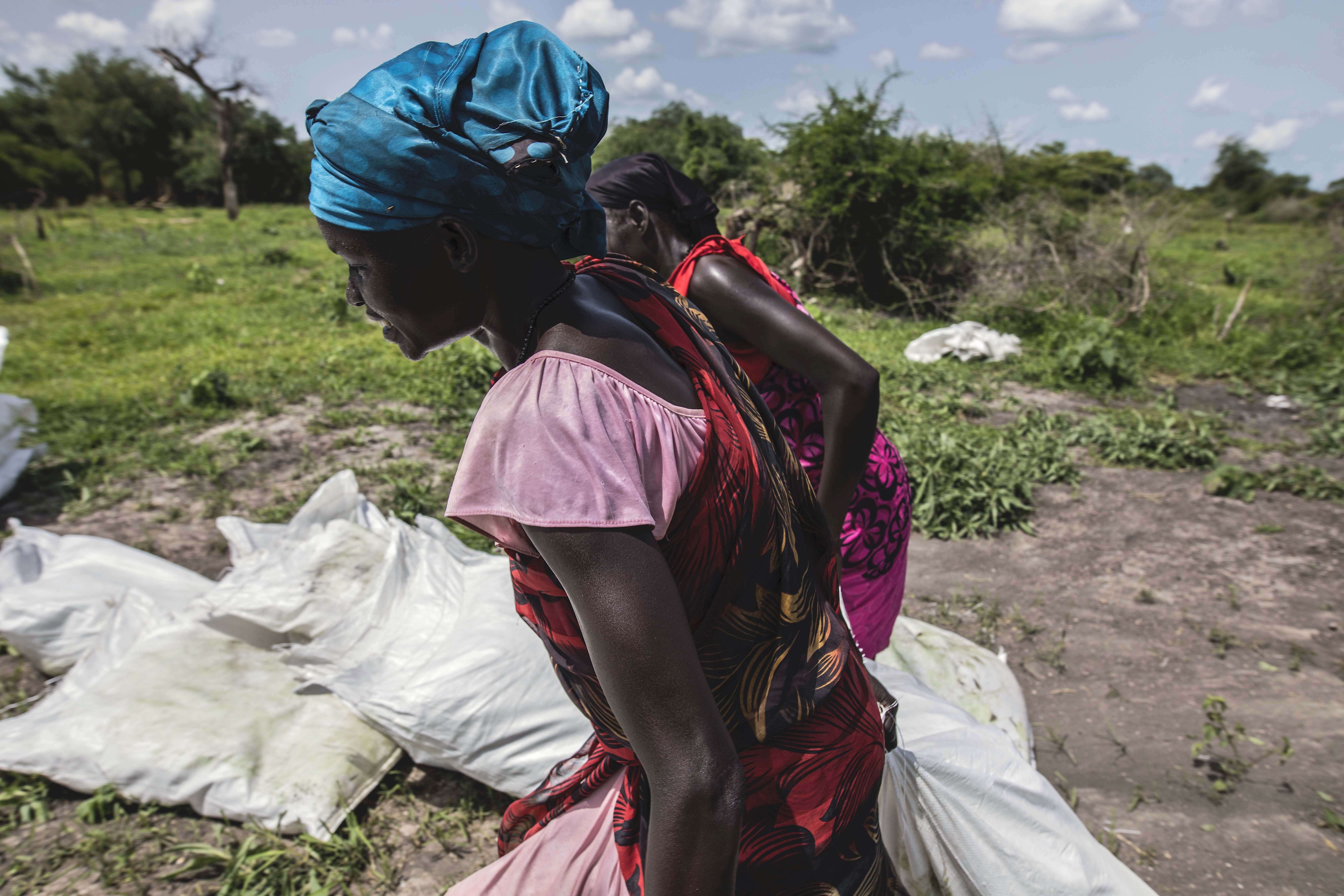 Of these beneficiaries, 35,676 are children between six years old to 59 months. The lifesaving operations are being reached by the teams who spend 2-3 weeks in deep-field locations and facilitate transport of via fixed-wing aircrafts, helicopters or watercrafts in coordination with the United Nations.
Currently, the four RRM teams are composed of 28 World Vision staff members. When activated for an emergency response, they are deployed on a 72-hour notice. Each team is composed of seven members.
Nyataya adds, "In case of an emergency, the team has to be airlifted in and out. It becomes even more dangerous when the weather is bad and we cannot be reached. It is a constant challenge to keep the team's morale high as we are cut off from the external world, sometimes for as long as three weeks."
Nyataya said that distributing in locations along the river during the rainy season is among their most challenging missions. There is no dry land to dock and a makeshift ground has to be created from floating water lilies and plastic sheets.
The team has to work soaking wet in water the whole day, and have to be careful to avoid the risk of plastic sheets leaking and food commodities getting spoilt with water.
The various delivery modes such as air drops, river deliveries as well as inland by trucks mean that the team has to adopt to various, and very volatile, operating environments.
The second toughest challenge Nyataya shared is insecurity, especially random clashes. The project operates in areas where insecurity levels are generally high and requires close facilitation and acceptance from various groups.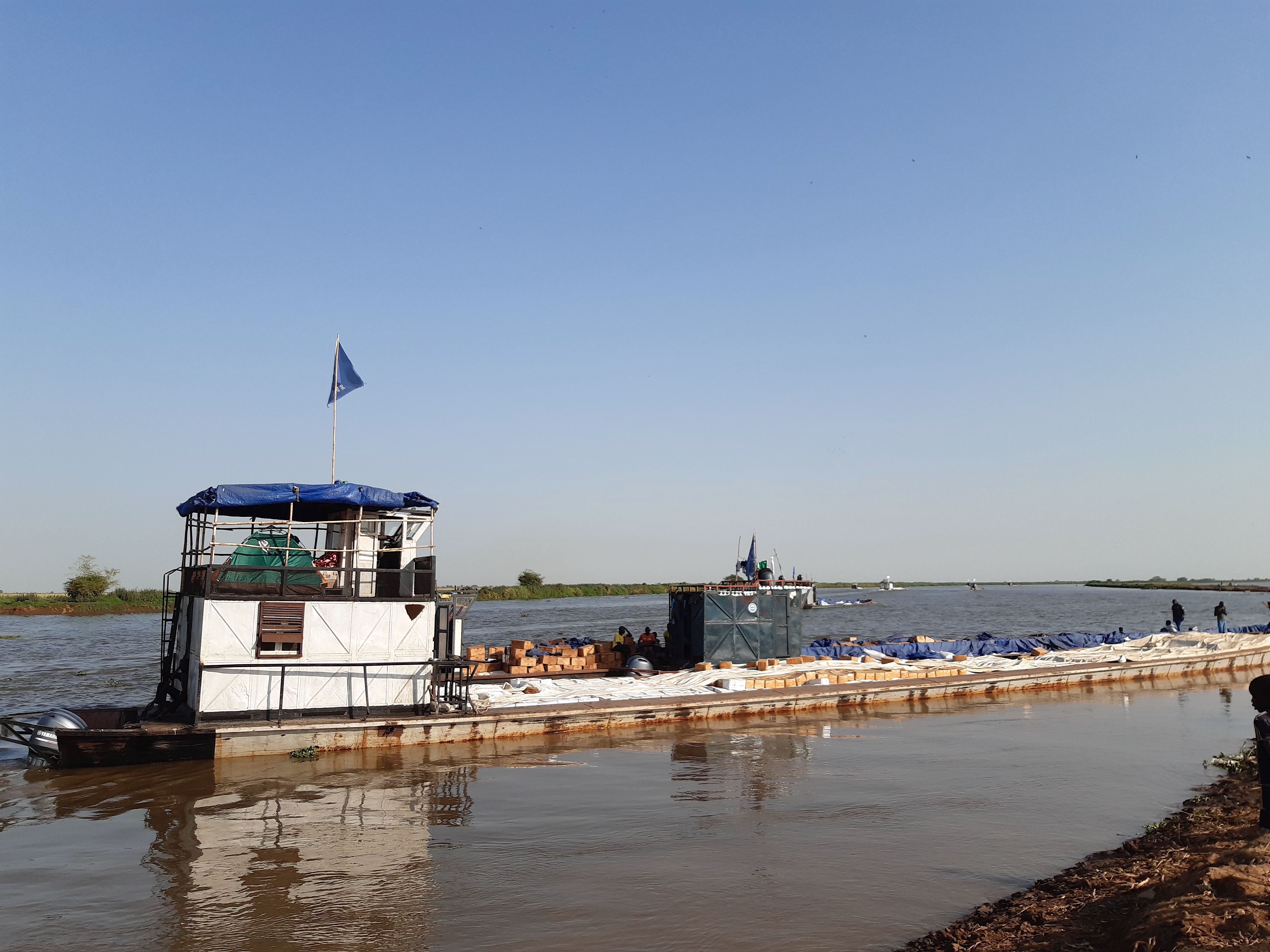 Hence, the team members are always wary and on alert of inter-communal conflicts that can erupt or get ignited any time when warring parties meet unintentionally at the distribution points.
"The various delivery modes such as air drops, river deliveries as well as inland by trucks mean that the team has to adopt to various, and very volatile, operating environments", Nyataya explains.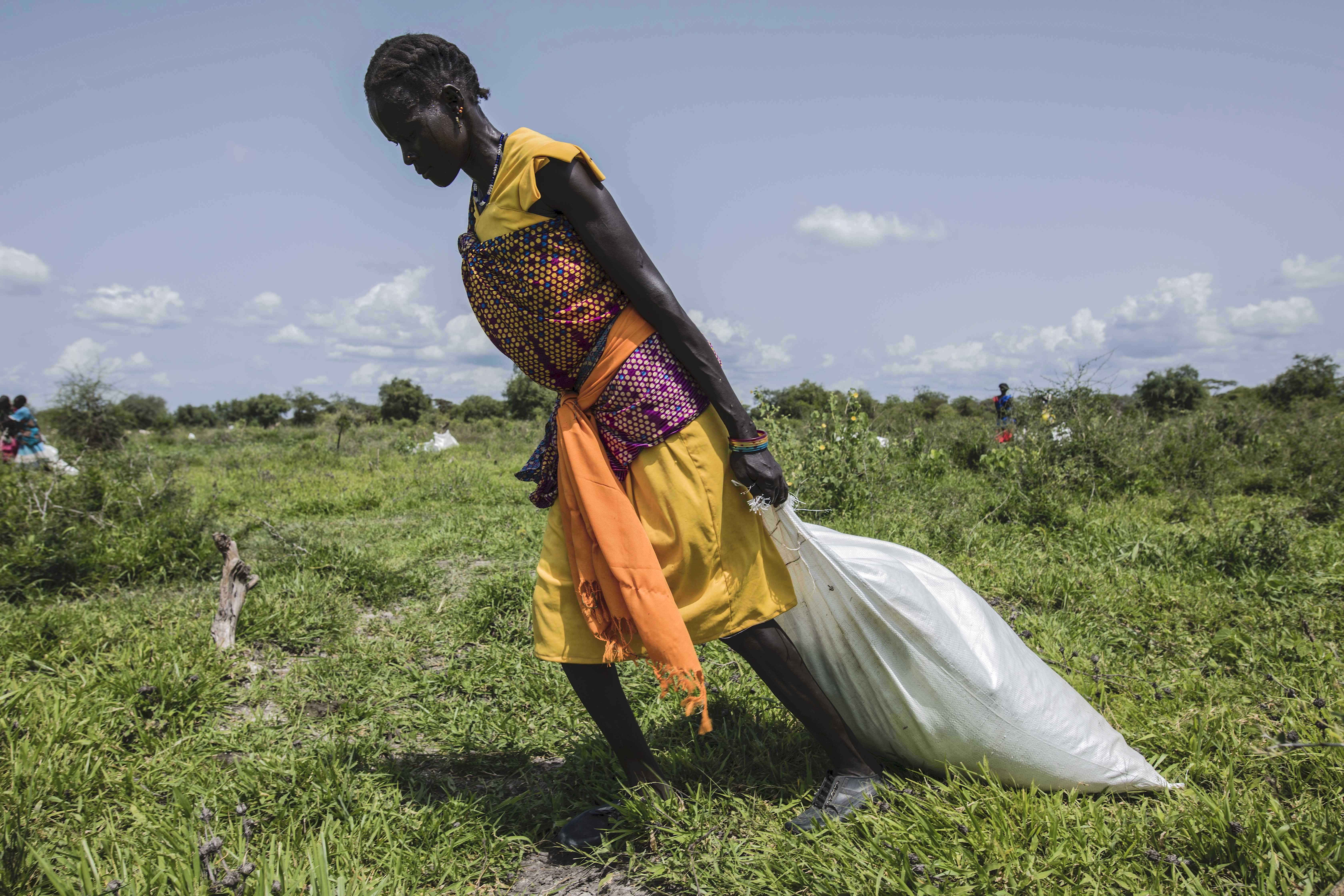 He adds, "For airdrops, the bags are dropped within a distance of one kilometer by 0.4 km and all have to be strictly accounted for. The river locations will mean that the team has to take boat rides and distribute as rapidly as they can for a period of up to a month."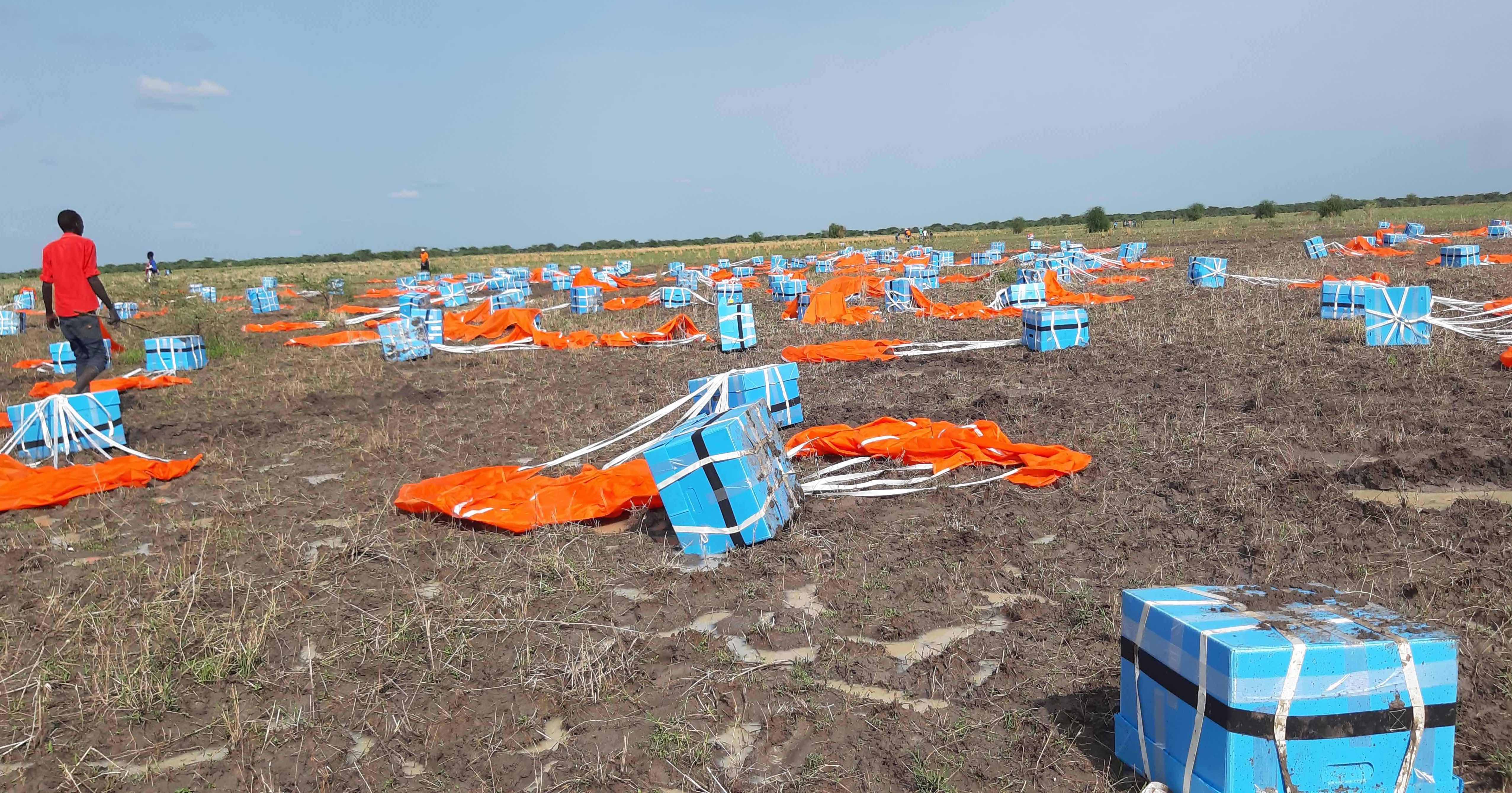 The distance, he said, between the lowest and highest point traveling along the crocodile-infested river is five hours speed boat ride. Despite this very challenging kind of work, Nyataya found it rewarding and fulfilling.
"I am proud to be a part of a team that is committed to reaching out to the most hurting communities, and suffering in extreme conditions where few would want to go to", he says.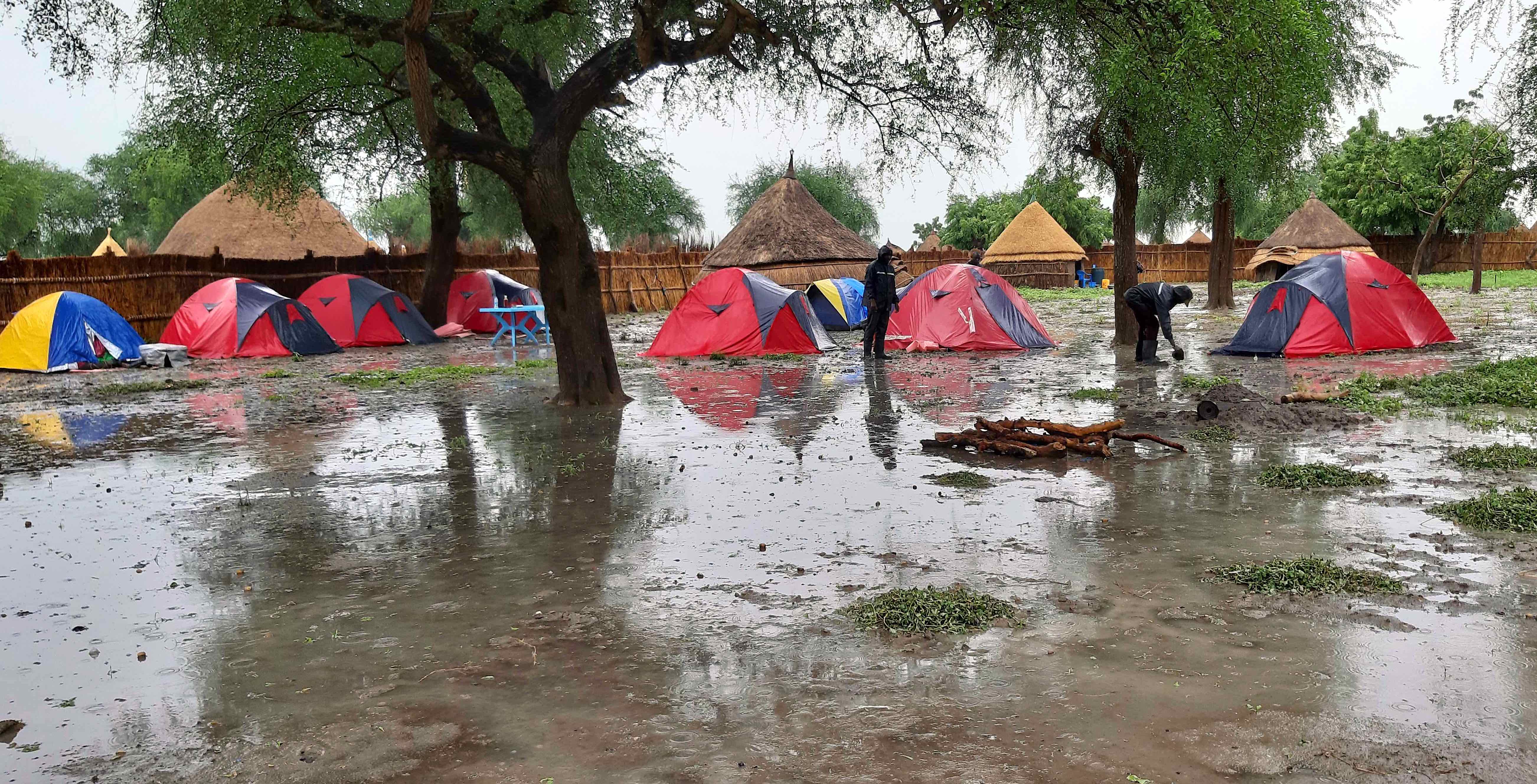 The teams are unfazed of the tough conditions. As the lead, Nyataya is always a step ahead to make sure the members are fit and ready. "Making sure that every team member is mission ready at all times and accessible around the clock when help is needed. It is hard being on stand-by day and night knowing something can go wrong anytime", he adds. This is not to mention that added threat of the COVID-19 pandemic.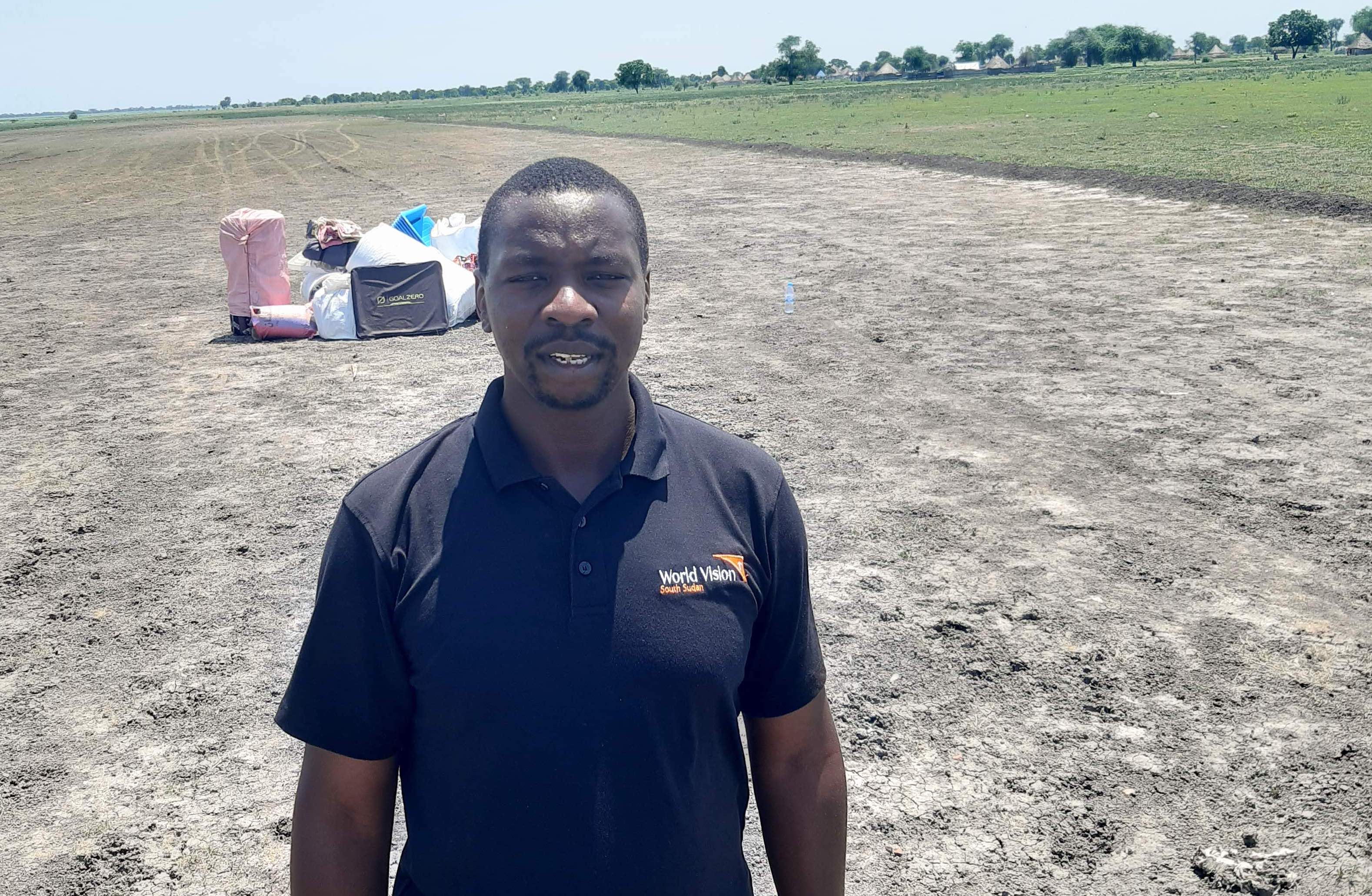 Sleeping on tents and makeshift areas that are open to bad weather conditions and various dangers and risks, the teams have to be aware of wild animal intrusions such as snakes, hyenas, scorpions, even prowling lions and stray bullets coming out of nowhere.
This job is definitely not for the weak-hearted but for determined heroes willing to take on the risks to help others in distress at South Sudan's hard-to-reach locations.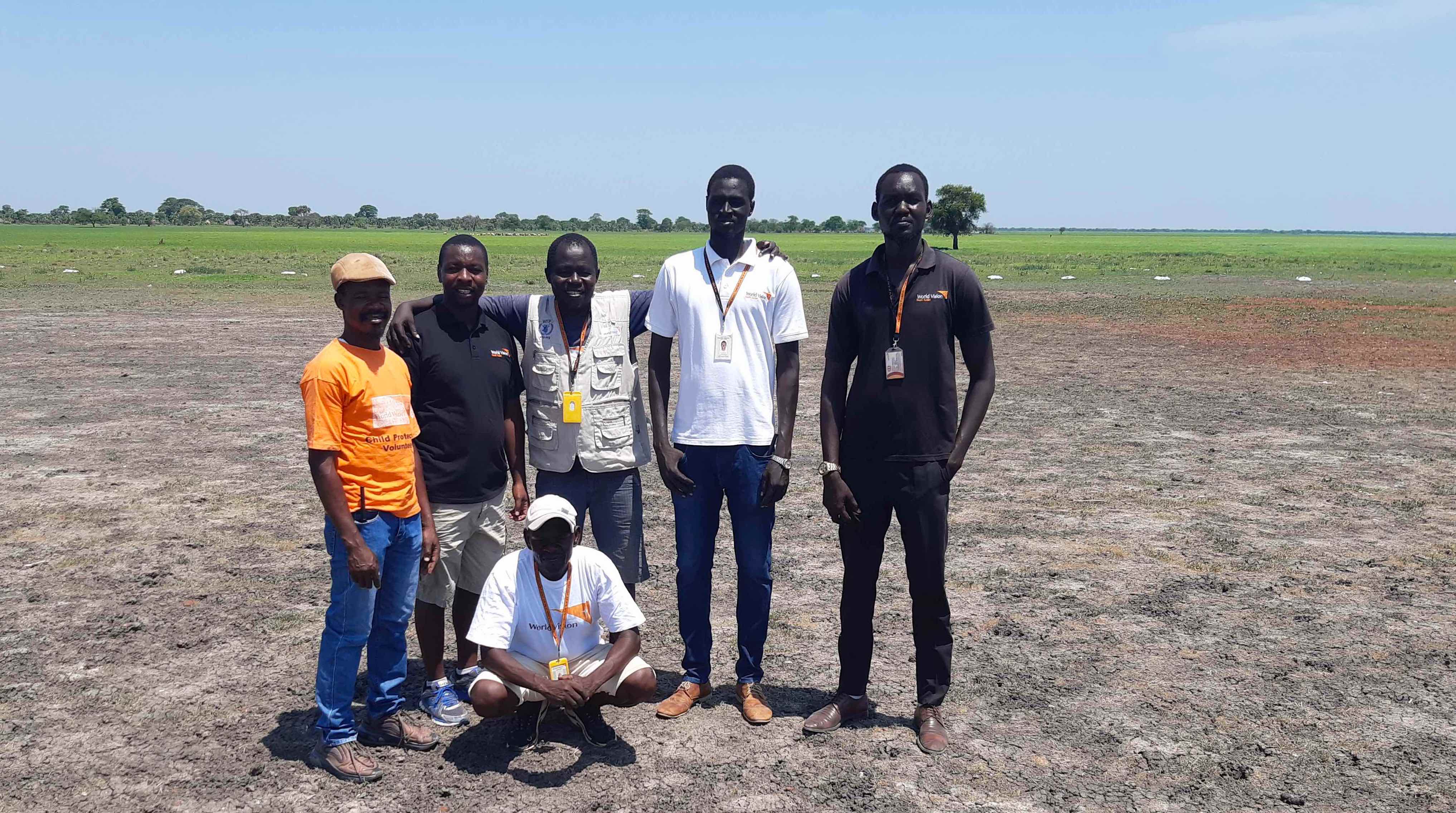 Watch: Hidden Hero: Serving others with love and courage amid the COVID-19 pandemic
Story by By Cecil Laguardia, Senior Manager, Advocacy and Communications with Benard Nyataya, Food Assistance RRM Coordinator I Photos by the WVSS RRM Team