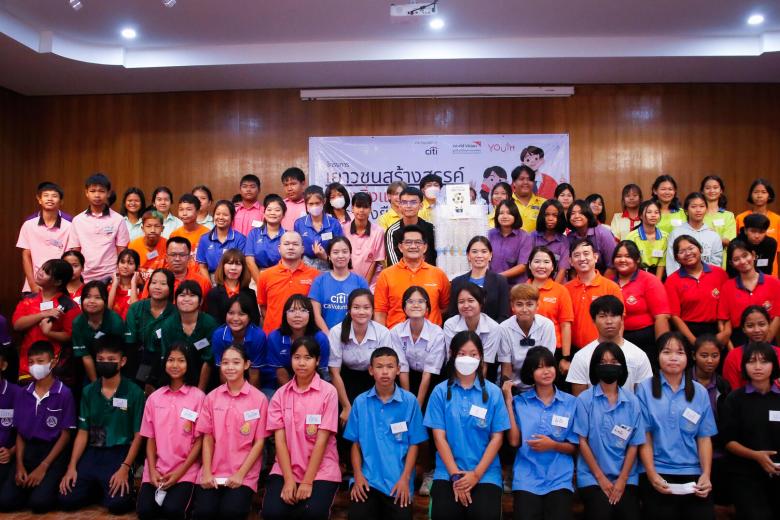 Engage youth to save the planet and sustain the environment
Tuesday, June 6, 2023
This Earth is all we have. Have we tried our best to save our planet?
Earth has been sending signals in the form of global warming to alarm us so that we give it better care. Yet, it has not got our attention. The alarm has gone even louder as we can see in the rise of the sea level, extreme weather conditions and more-frequent natural disasters that grow more severity and are more difficult to predict –heavy rains, thunderstorms and droughts. All of these impact the course of nature, climate and our way of life. We may collectively refer to the second wave of the warning sent out from Earth as climate change.
To take some prompt action to cool down the planet and heal climate change, Citi Foundation supports World Vision Foundation of Thailand to implement the Youth LED - TRASH2CASH project and invite adolescents to save the Earth and brainstorm on waste management because waste does not only lead to dirtiness but also one of the three key contributors that release methane that cause the greenhouse effect which directly impacts global warming. This initiative invites youth to be part of the force in reducing waste. It drives waste-management activities based on the 3Rs principle – Reduce, Reuse and Recycle – to create a better environment in their community. It also encourages youth to think about how to add value to waste, which will have both economic and environmental benefits. The project has recently conducted youth skills training and provided kids with knowledge in initiating projects to address waste issues.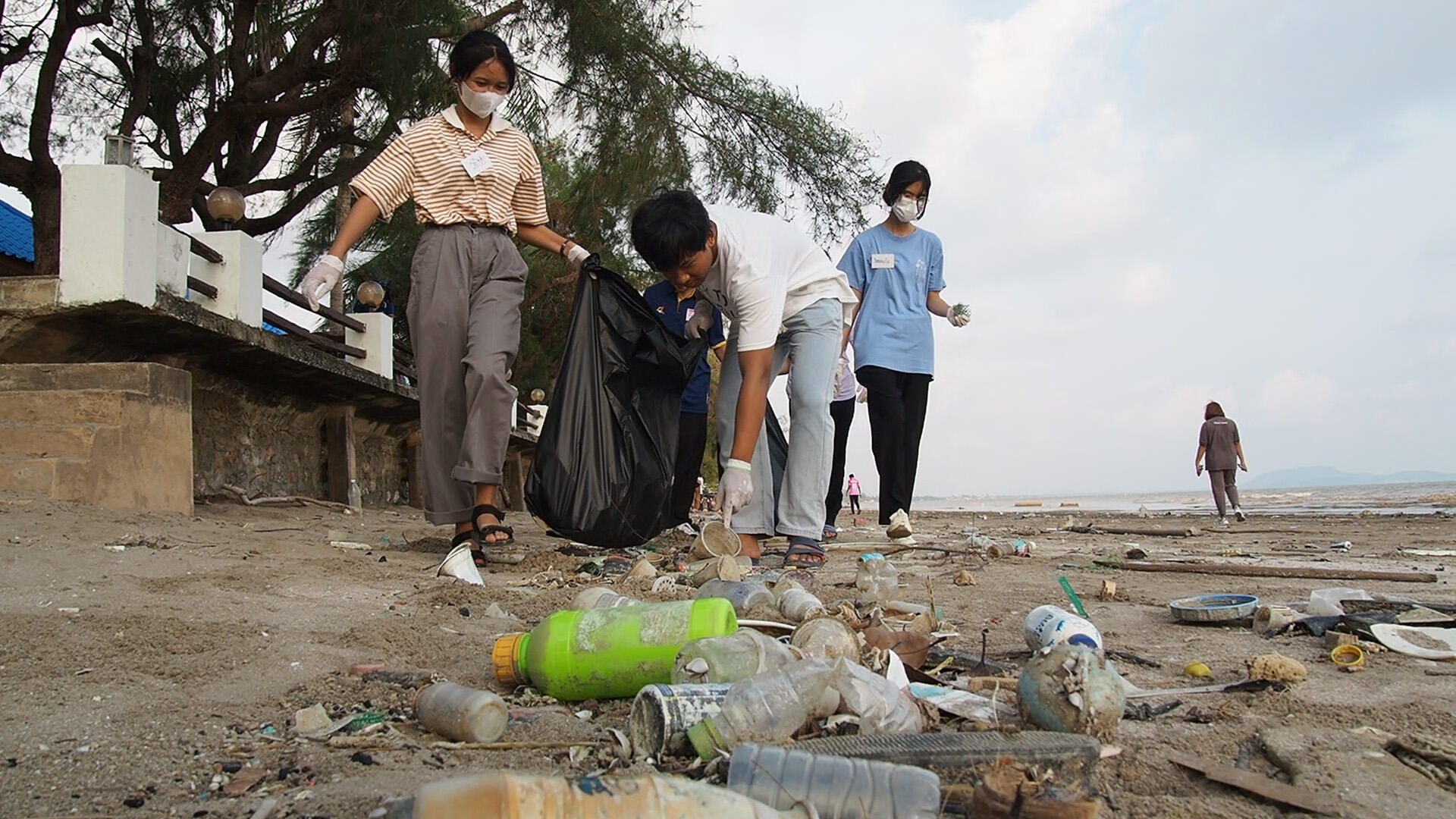 "Citibank and Citi Foundation would like to pay back to the community by collaborating with our partners, including World Vision Thailand. Youth development is one of our priorities. We focus on giving youth more economic opportunities and financial management skills. Also, we prioritise environmental conservation activities. The Youth Creativity for Sustainable Environment project kills two birds with one stone because it simultaneously enhances youth development and addresses environmental issues. This initiative supports young people to improve their community through waste management activities by translating trash to cash and creating a better world," Wanvisa Komindr, Corporate Affairs & Citizenship, Citibank Thailand says in her project opening remarks.
World Vision Thailand National Director Sarawut Rachasrimuang has also joined the event and provided more project details: "The Youth Creativity for Sustainable Environment project gives young people a floor to express themselves and unleash youth creativity to address climate change through waste management and translate trash to cash. The first year of the 2-year project involves youth life skills development, equipping adolescents with critical-thinking skills and self-exploration and enhancing project proposal development knowledge. Young people have a chance to develop a project to address waste problems in their community and school through the brainstorming process. At the same time, we engage different local stakeholders such as schools and community-based organisations to join our network that supports youth activities. Activities in the second year will be more intensive as we expect to see value-added innovations or products arising from waste upcycling resulting from youth creativity and action. I have trust in Thai children and adolescents. If they are given space to unleash their creativity, I'm confident we'll see something interesting."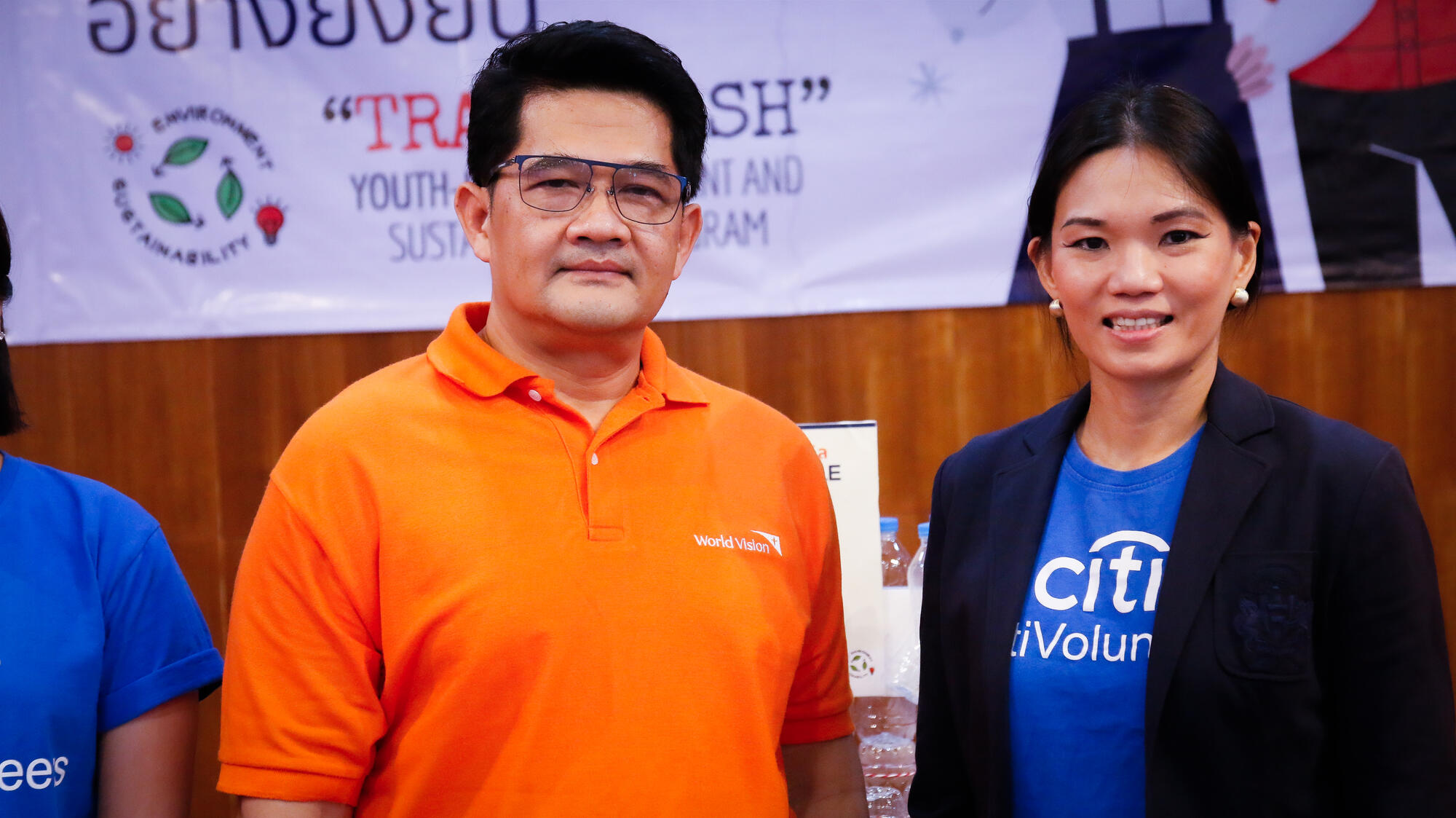 From the project kick-off with the 3-day, 2-night training to develop youth life skills under the Youth Ready and Youth-led Project Proposal Development curricula, we have seen drafted project proposals to address waste problems in the community and school developed by more than 85 youth participants from 17 schools in Chantaburi's Pong Nam Ron and Makham districts and Sa Kaeo's Aranyaprathet district. Examples of the projects are as follows:
'Reduce, Save, Trade' by students from Nongtakhong Pittayakan School aims to raise awareness at school and in the community to Reduce the volume of the trash, Save Earth by using fabric bags and personal cups instead of single-use plastic and set up a waste bank where students can Trade recyclable trash for cash to solve littering.
'How to sort THINGs' aims to address littering by setting up waste-sorting bins. Youth volunteers will separate and sort waste that can be sold. The income earned will be used to set up more waste-sorting bins.
'5 Rs and 3 Concerns' prioritises the management of organic trash and food waste by incorporating the principle of 5 Rs: Reduce, Reuse, Recycle, Repair and Reject using products that cause pollution.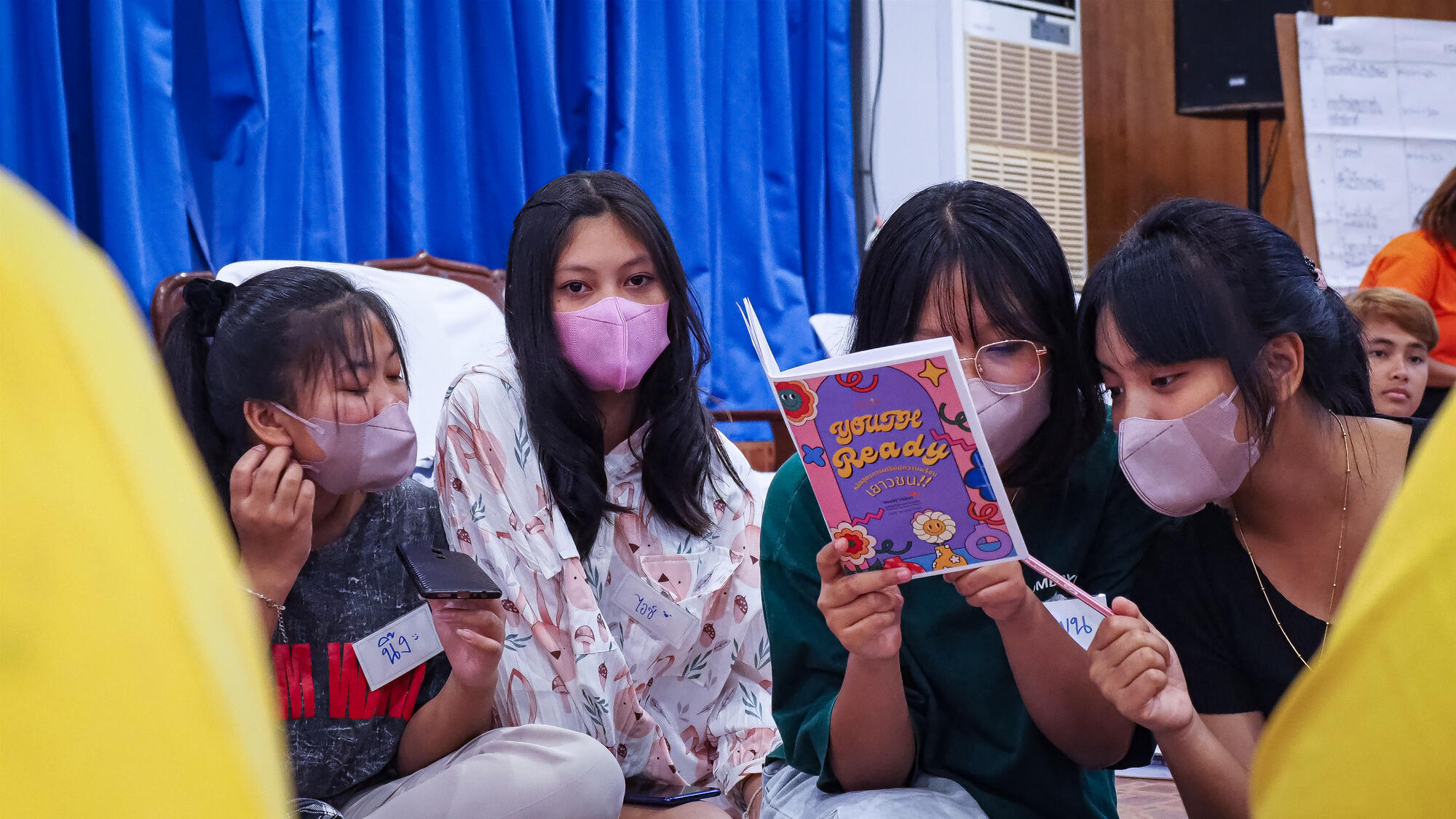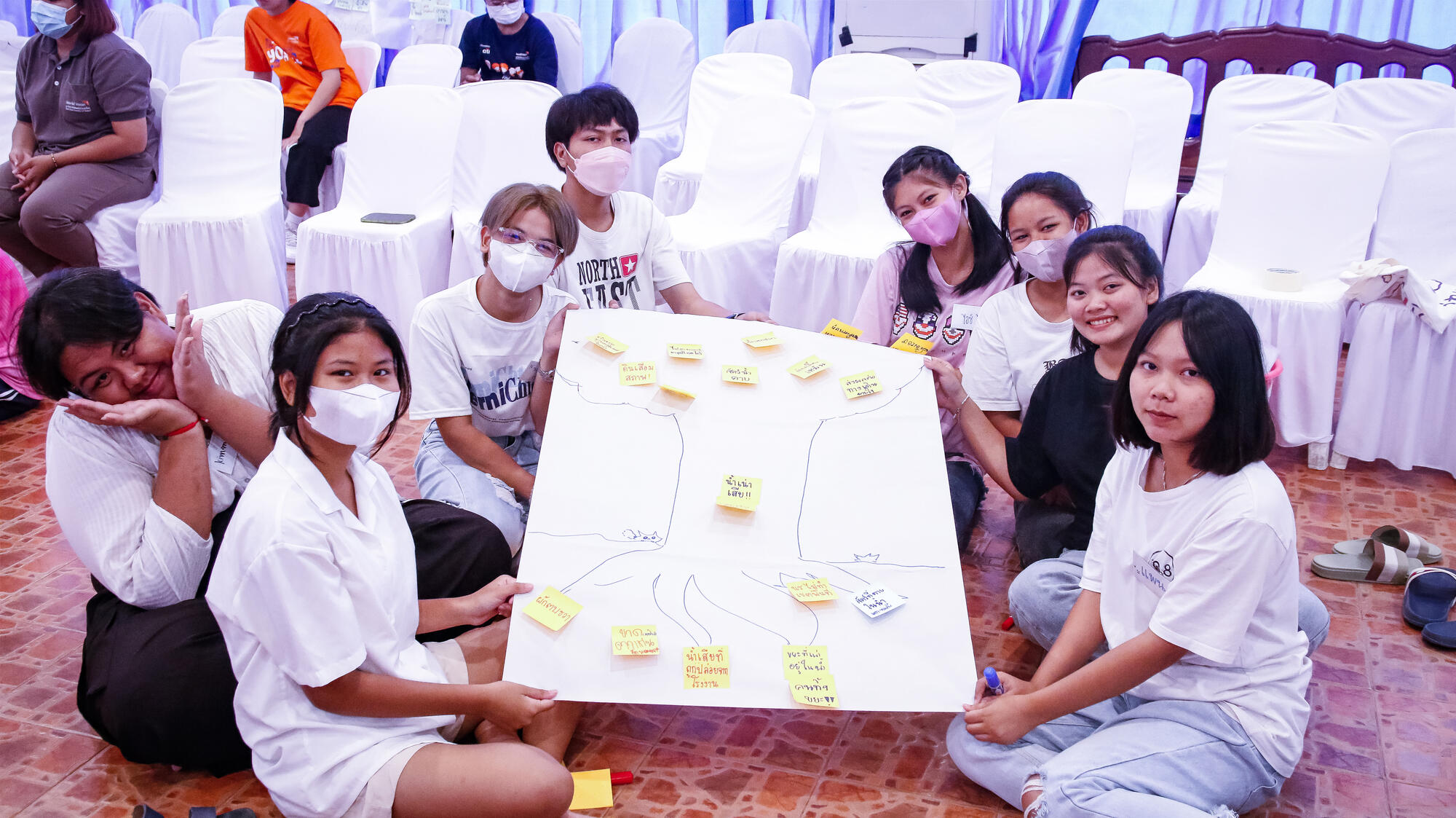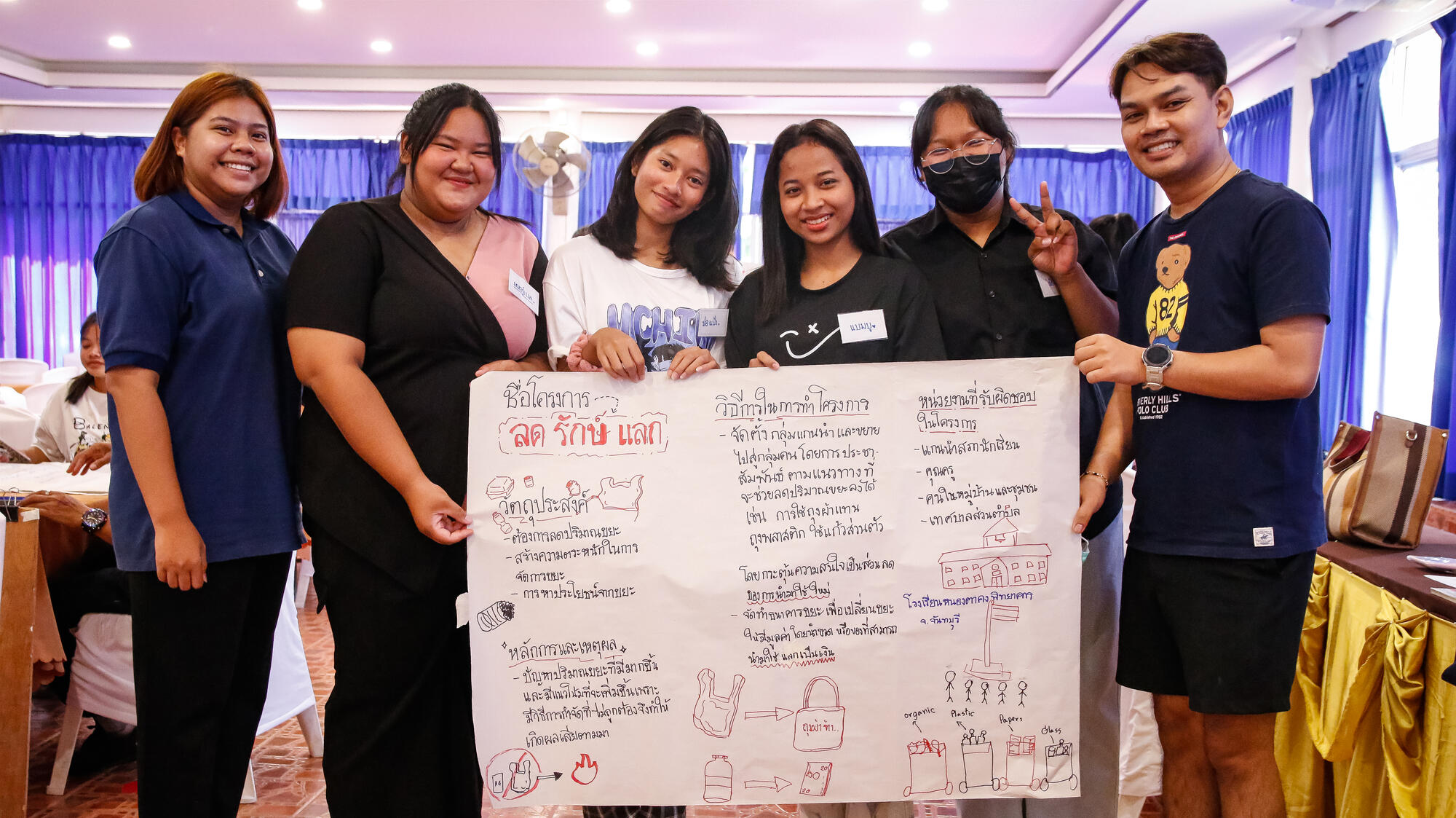 "The first draft of these youth-led projects that address community waste problems will be further expanded. We have coordinated with our district-based network that includes teachers and representatives from community-based organisations who will serve as the project committee that will drive these projects forward to actual practice in each school in the future," says Ratanathida Prawang, Youth Development Technical Programme Manager, World Vision Thailand.
To save the planet, it takes everyone to take action now. Together, we can contribute to addressing global warming and climate change.