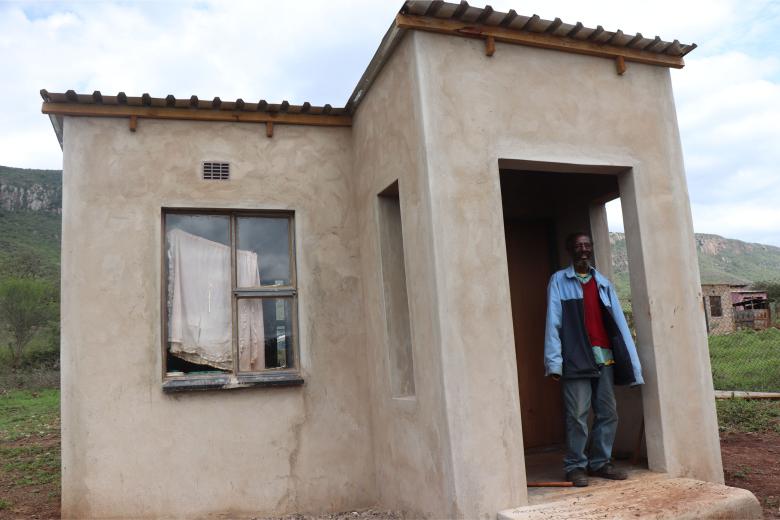 Food for Asset Project helps man find shelter
Tuesday, November 29, 2022
Mkhulu Ngalaza Joseph Myeni was forced to sleep holding his stick to kill snakes because his house was prone to snake visits, especially at night. His house was built with sticks only, thus had holes all around that snakes could take advantage of.
"I constructed it myself. I was able to cut the sticks in the nearby forest and started building. After finishing with the sticks, I thought I was going to use mud for plastering but, because of my age, I couldn't carry on, so I opted to use it as is since I didn't have any other accommodation," he says.
Due to the condition of the house, lighting a candle was a challenge, especially during windy days. When it rained, he says, water would come from all sides, including the floor. Some nights he would be visited by snakes – all kinds including a black mamba.
"I am scared of snakes but I have no option except to kill them. I decided to sleep with my stick so that I easily attack if visited by a snake," Myeni says.
For over two years, he has been living in this condition. His turnaround came this year, June 2022, when World Vision Eswatini introduced a Food for Asset Project. This enables communities to be engaged in communal projects and then get food as compensation. At Nsubane, in eastern part of Eswatini, old Myeni house was identified as one project to be attended to.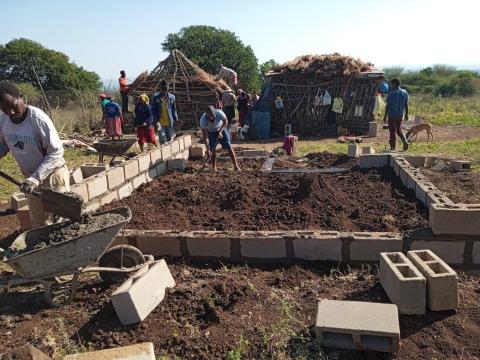 The community was mobilised to come and assist and, in return, they would get food month-end. Initially, the community started constructing a proper stick and mud house for Myeni. Then, a local businessman came on board and donated all the building material needed for a one-room house. The 32 community members then had to be divided into two teams. One group was working on the stick-and-mud house, while the second group worked on constructing a concrete-and-mortar one–room house.
Within 20 days, both houses were complete and Myeni was the happiest old man.
"When World Vision introduced the project, we were very excited as a community. We came in our numbers and registered. We needed food, hence we committed ourselves to work on Myeni's houses. In 20 days' time, we were done.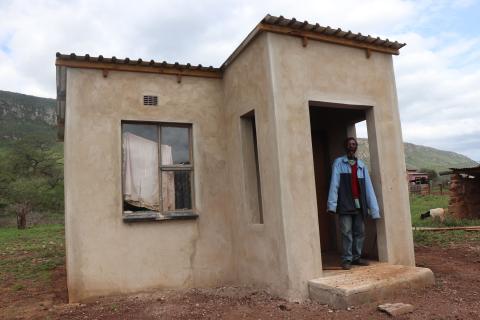 "As promised, World Vision came and gave us the food. The rice is very nice! Some families still have it, but large families have exhausted it," Sibongile Zwane, the project chair adds.