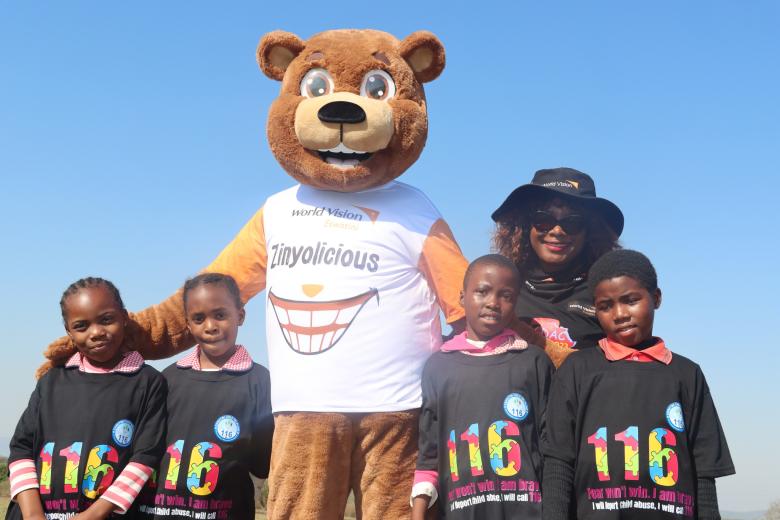 Ikhwezi community children sensitized about the digital space
Wednesday, June 28, 2023
In recognition of the National Day of the African Child (DAC), World Vision Eswatini (WVE) and other child-related organizations gathered at Ikhwezi High School to celebrate DAC 2023, along with learners from Ikhwezi Primary School.
This year's theme for the Day of the African Child is "The Right of the Child in the Digital Environment," emphasizing the importance of respecting, protecting, and fulfilling the rights of every child in the digital space.
During her speech, Tinah Mukunda, the National Director of WVE, encouraged the children to use digital technologies positively and limit their screen time. She said, "I urge every child to use the digital space wisely and responsibly and to avoid excessive screen time. Too much screen time can lead to various health issues."
Mukunda also addressed the Deputy Prime Minister, Themba Masuku, who graced the event with his presence, highlighting the significance of establishing a Children's Parliament in the country.
"It is obvious that the children of this country are very capable of contributing to their own development. As such, let us give them an ear and formalise child participation through the establishment of a Children's Parliament", she said.
She echoed on the fact that a strong partnership must be formed to make this a success;
"We need to make a collective effort to invest in children to address the root causes of all the issues they face, it is all in vain", she stated.
It indeed was a splendid day filled with lots of edutainment from the children, informative speeches from other present organization's speakers and millions of selfies with WVE's "It Takes Eswatini To End Sexual Violence Against Children" mascot Zinyolicious!