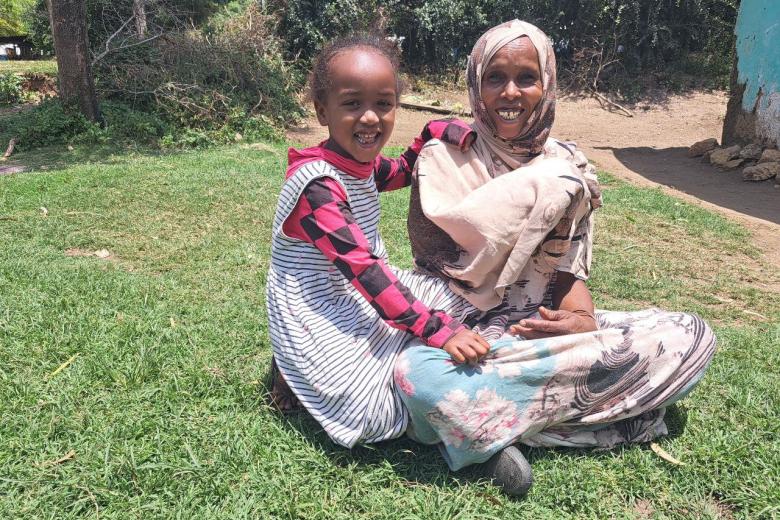 Training on Integrated Farming Improves Malnourished Children's Health
Saturday, November 4, 2023
Malnutrition is a significant public health challenge in Ethiopia. Despite the government and other partners' uninterrupted efforts to curb the issue, the problem is still far from over. Malnutrition rates across east and southeastern Ethiopia have soared in recent months as drought, displacement, and conflicts take their toll, with about 185,000 children now estimated to be suffering from the deadliest form of malnutrition (Save the Children, 16 June 2022). The main causes of malnutrition are persistent food insecurity, poor maternal and child feeding practices, and limited access to quality nutrition services.
­Children in Lubu Dekeb Village, Tulo District, Oromia Regional State, 360 km east of Addis Ababa, suffered from undernutrition. One of them was Nani, a 7-year-old girl who lives with her parents and four siblings. Due to a lack of a balanced diet, Nani fell sick and received medical treatments frequently. She missed regular classes because she could not walk to school. "Staying away from class and missing my classmates was a bad experience, but I could not help it,'' she says, remembering the feeling of being hapless. She was too weak to play with her friends in school.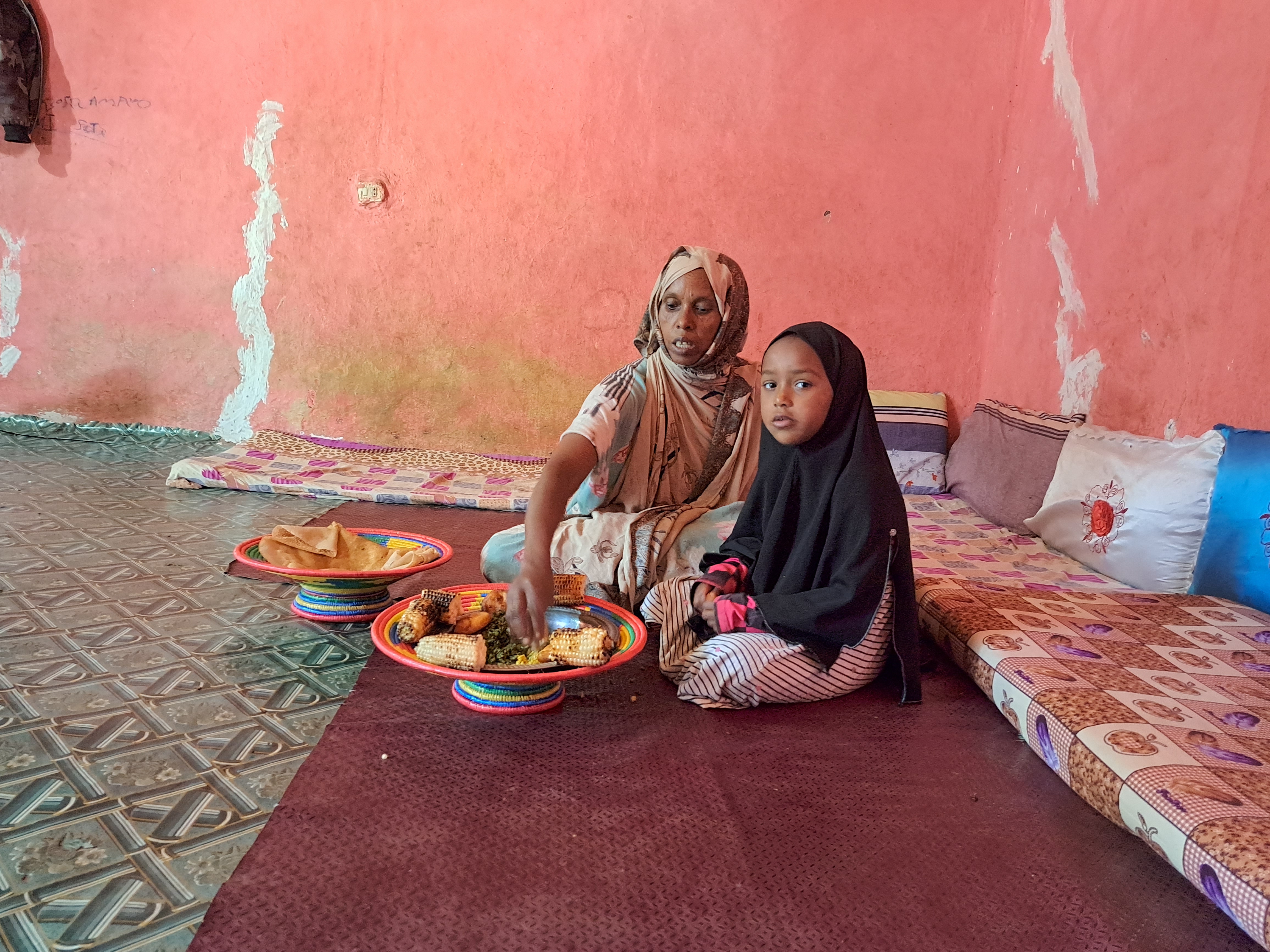 In the district, the culture of integrated modern farming had not been practised very well, and most farmers were still following traditional farming models, which were passed down from generation to generation. Growing the same crops in their backyards and open farmlands had been the normal practice. Traditional farming yielded such a small amount of output that households were not able to feed their families all year round. The absence of integrated practice was exposing children to malnutrition.
In response to the challenges, the World Vision Ethiopia Tullo Area Programme, in collaboration with the district government, introduced improved seeds and various agricultural inputs to the community. World Vision trained farmers on modern agriculture, held practical demonstrations, and explained how it can be adapted. It also introduced how to start vegetable farming and supported them with vegetable seeds and plants for their home gardens. The entire community was delighted at the prospect of new agricultural innovations and farming practices.
Following the intervention, the farmers have started to produce surplus products and feed their children throughout the year. Household dietary habits have improved as children start to eat vegetables at every meal. ''World Vision has fought not only hunger but also helps us eat nutrition-rich foods,'' says Ibrahim Mume, Nani's dad. Nani's health gradually improved, and she has been a happy and healthy girl ever since. Her dad sells surplus products and makes money to support Nani and her siblings' education. "As a parent, it hurt a lot to see her having difficulty standing or walking at the age she was supposed to do. It was heartbreaking. Taking her to the hospital because of a lack of a balanced diet was another challenge. Owing to the support, the problems were gone for good now, and my daughter is healthy, happy, and strong now. I want to thank World Vision for its commitment to making us aware of the resources we have, how we use them, and how we feed our children," says Ibrahim.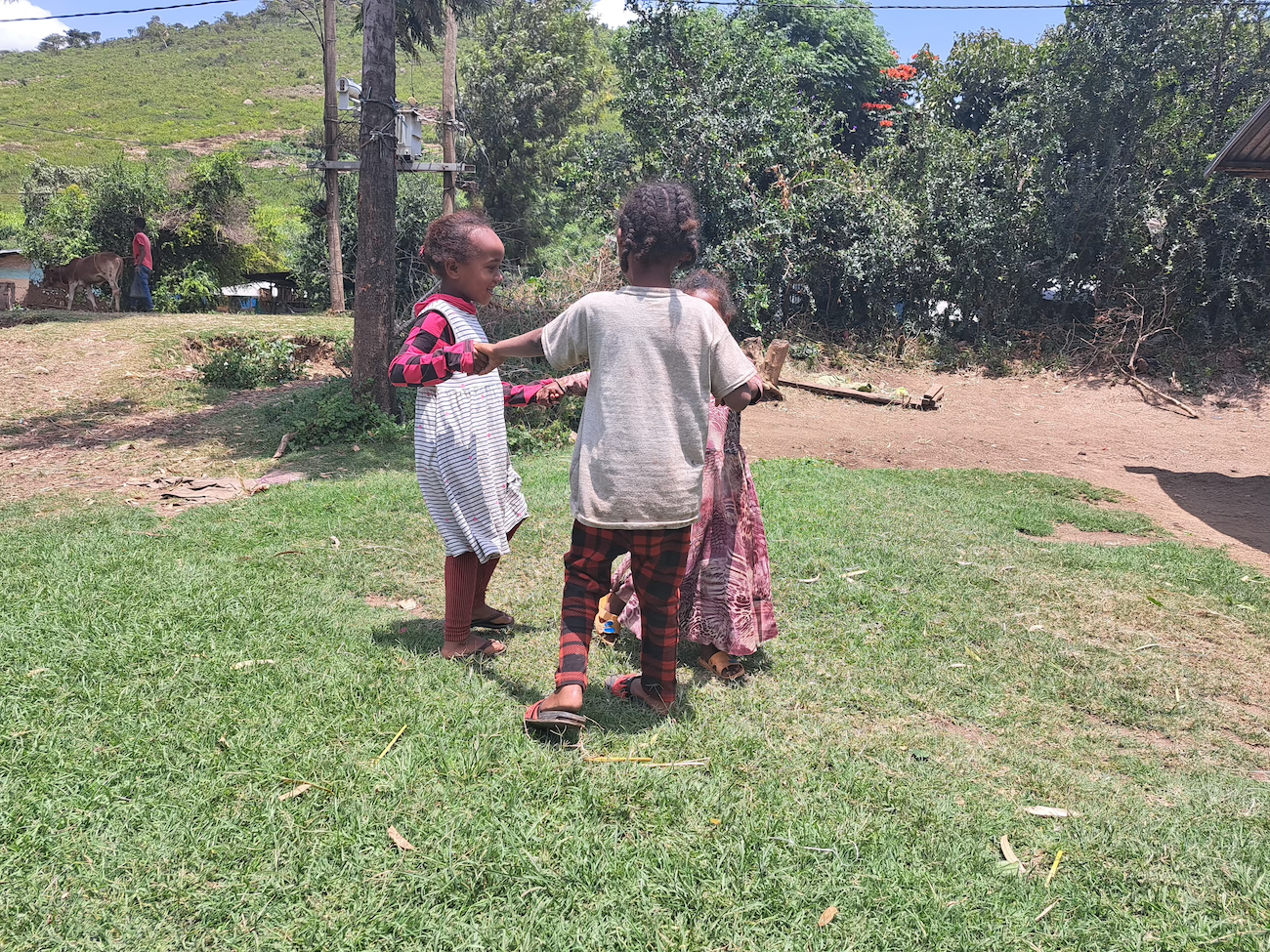 Nani is passionate and capable of doing anything her friends do. "My dad can serve me meals regularly, and I feel healthier and happier than ever,'' says Nani, flashing a smile. She goes to school regularly. "Currently, I am trying to work hard to become successful," she says. She is interested in physical education and participates in her school's sports club.
"Teaching and changing the existing work culture in the community is not an easy task. I am successful in sharing the good practices with the community; praise God," says Mamo Kumma, Tulo Area Development Programme, Livelihood Officer. Hands-on training on modern farming and the provision of improved agricultural inputs have solved the nutrition deficiency and made most of the district community's children healthy. For the first time, Nani hopes for her future and aspires to become a health professional to be able to support children who are facing the same problem.
 By Workineh Muleta, Communications Coordinator, World Vision Ethiopia