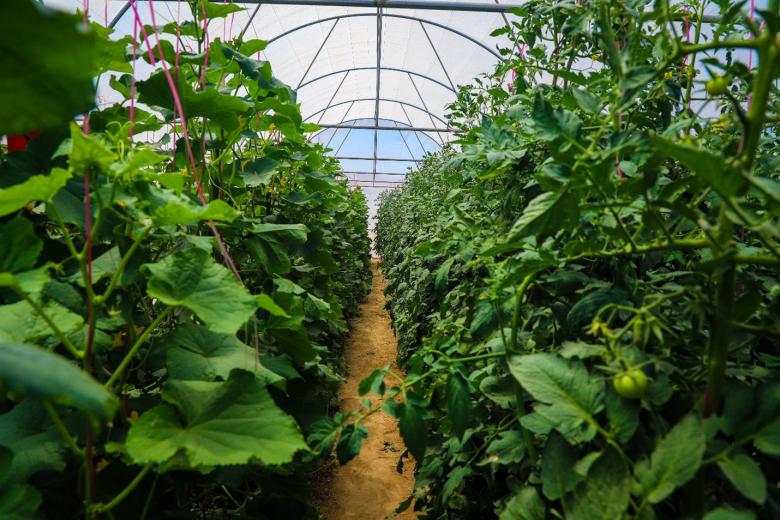 Empowering Women through Income-Generating Projects
Monday, June 19, 2023
Firoza,* 50 years old, lives with her three daughters and two sons in Badghis province. They, like others in the province, experience the negative impacts of the drought and natural disasters on a regular basis. Firoza's husband lost his life to conflict. Now her son, 24-year-old Basir* is responsible for providing for the family of five. He works for daily wages and struggles to find a regular job. "In a good week he has three days of work," says Firoza.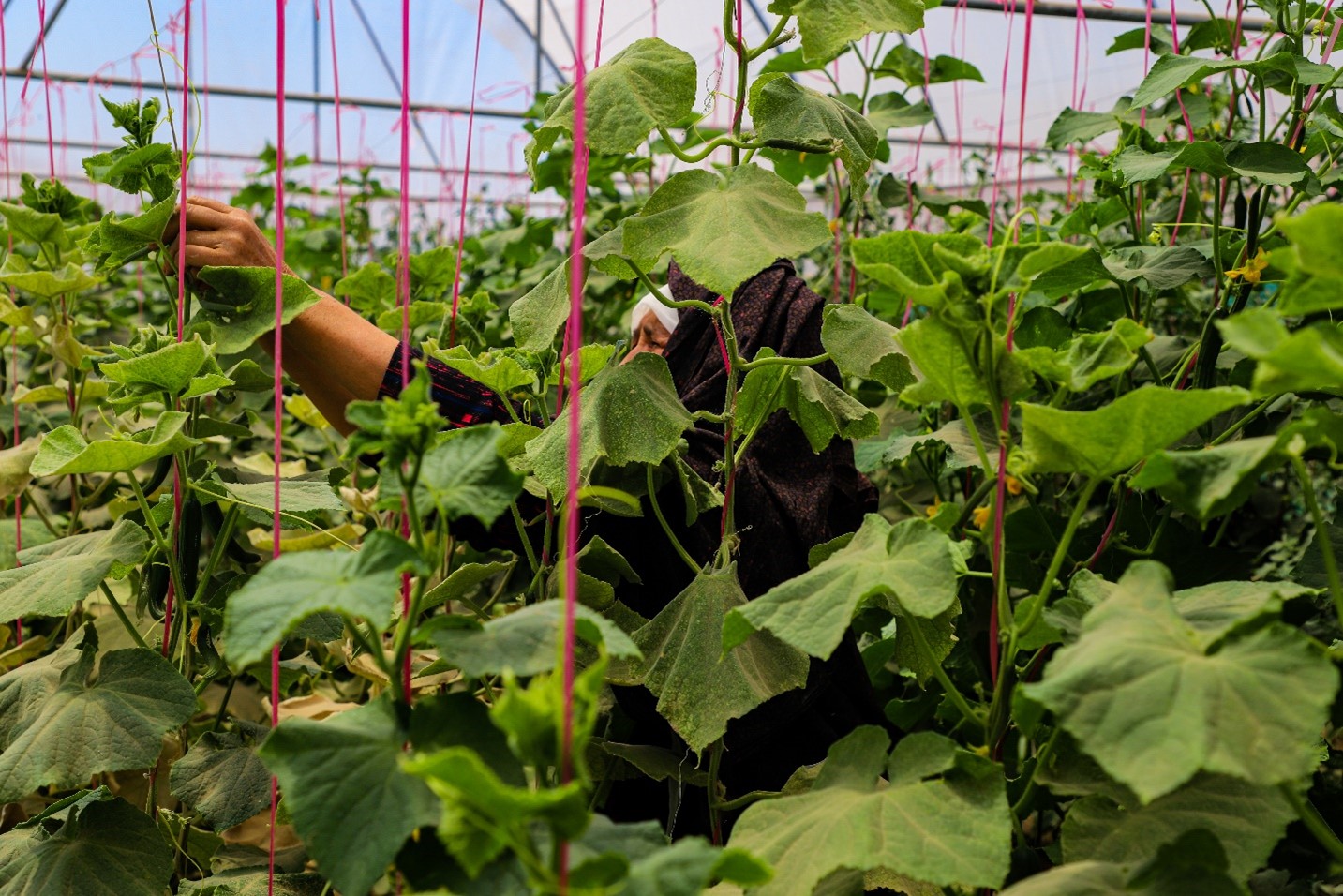 With his earnings of 300 AFN [US$3.40] a day, he is unable to make ends meet. Firoza asks, "Can we meet our weekly needs with 900 AFN [US$10], when the prices are unaffordable?"
This situation is common across the country. There are millions of families like Firoza's, struggling to provide basic food for their families. An estimated 20 million Afghans are facing acute hunger, 6 million only one step away from famine. Agriculture is one of the main sources of income for families in rural areas, and many families have either lost a source of income or their sources of income have been severely reduced because of the drought. Three consecutive years of drought have caused devastating results across the country. In urban areas people have been affected by conflict, unemployment and economic instability. According to UNDP report, 700,000 jobs were lost from August 2021 to mid-2022. Feeding children is especially a struggle for female-headed households.
In such a challenging time, World Vision Afghanistan implemented the Recovery, Reintegration & Resilience Consortium (R3) Project, supported by Foreign, Commonwealth & Development Office (FCDO)-UK. This project is implemented in Firoza's village as well.
The main activities delivered under this project are:
food and cash distribution,

distribution of the agricultural inputs such as certified wheat seeds, fertiliser, vegetable seeds, and farmer toolkits,

chicken distribution for women,

construction of eight greenhouses for women,

training in livestock and poultry management;

improvement of disaster risk reduction skills.
Since the start of the project, 29,945 people have benefited from the food security and livelihood interventions of this project.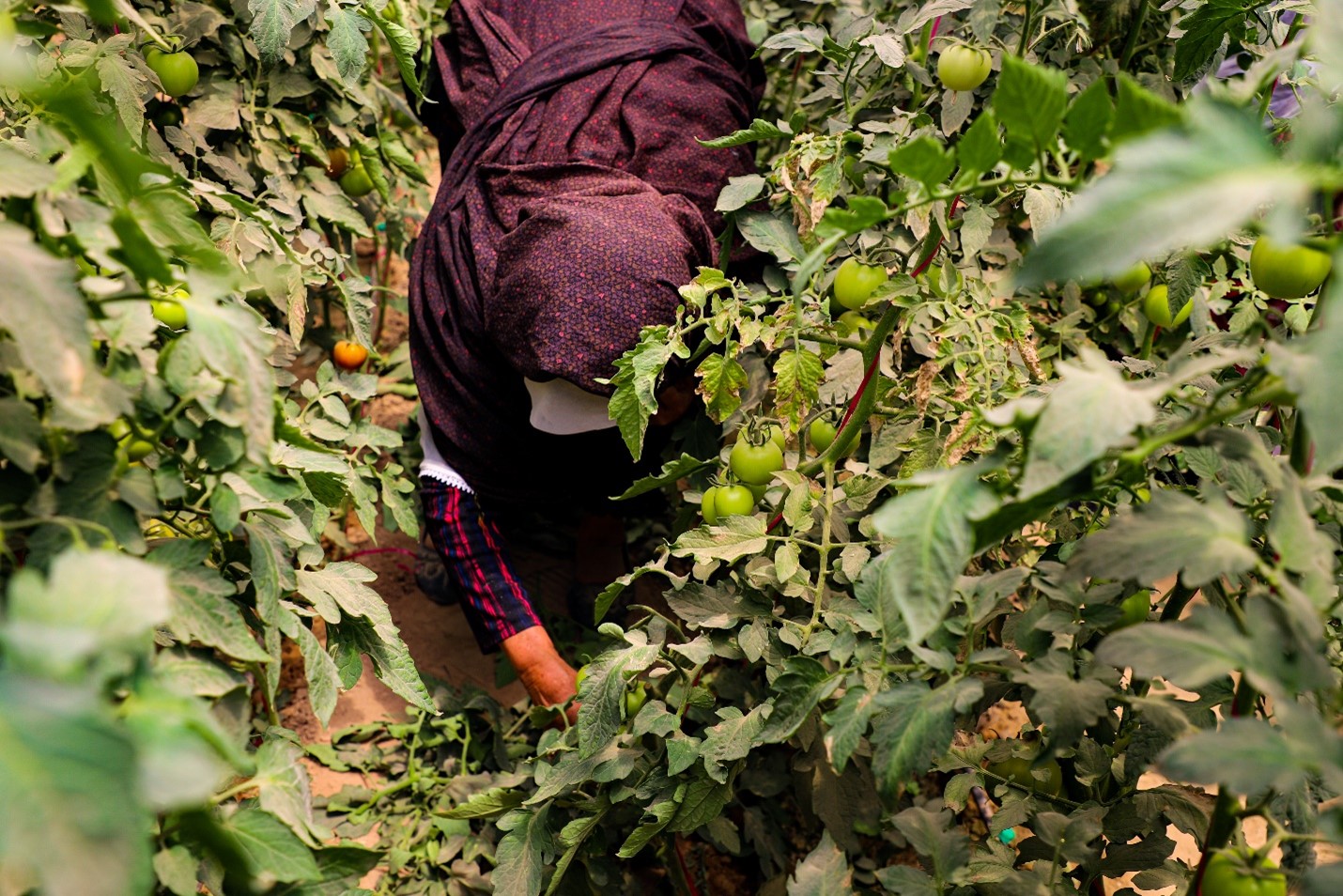 Firoza also benefited from World Vision Afghanistan's R3 project; a greenhouse was built to support her to provide for her family. She shares the greenhouse with two other women from her community who have similar life conditions. "We are fortunate to get this greenhouse. It helps us meet the needs of our family. The three of us come here every day and take care of our kitchen gardening," she adds.
Once the daily needs of the family are met, the surplus is sold. "We divide the products we get from here between the three of us," Firoza says. "Some of the products are consumed by my family and my son sells the remaining in the market. With the money we earn, we buy other food items."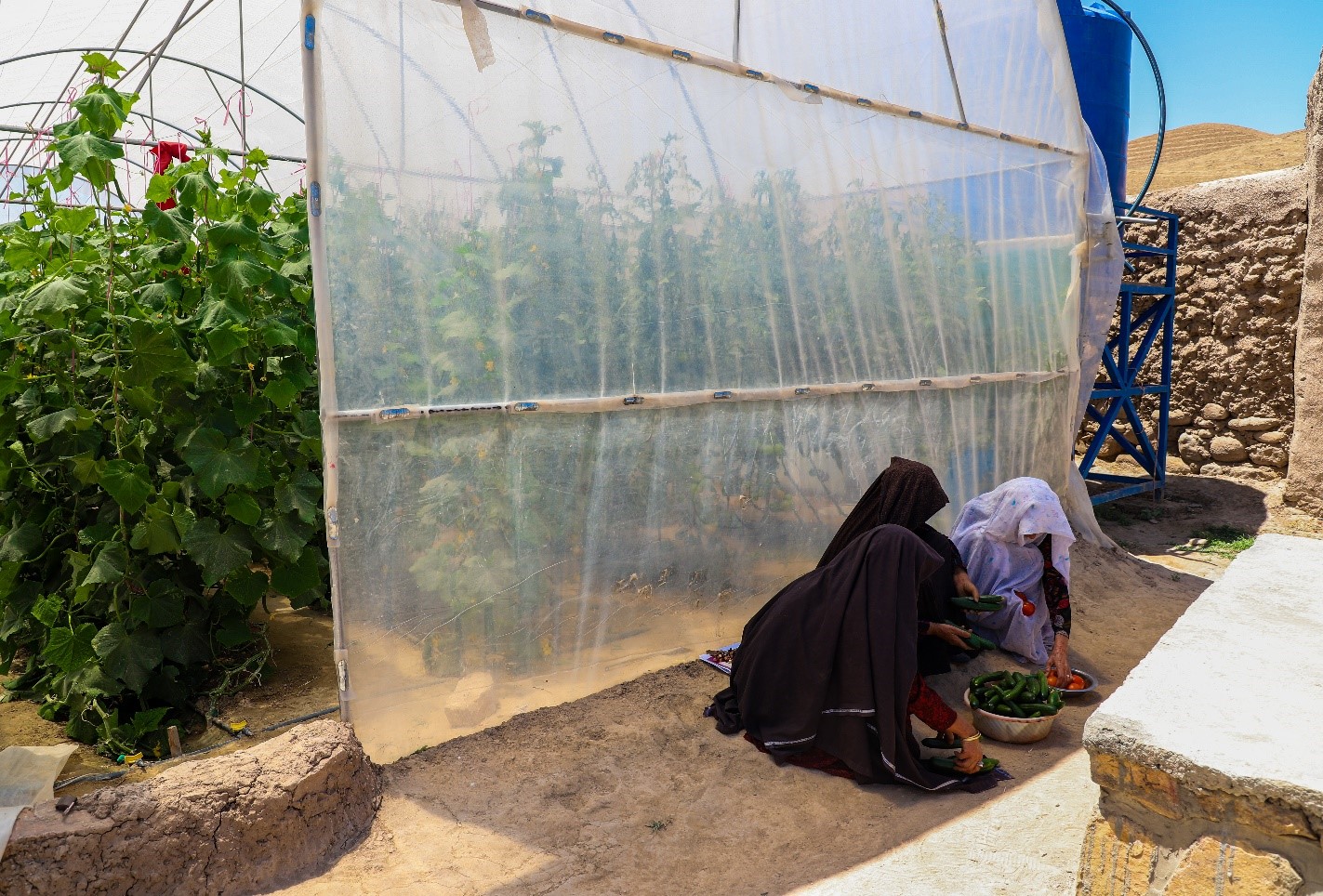 "We are grateful to World Vision Afghanistan and all those who helped us with this source of income and food. If we were not supported, my children would suffer a lot from hunger," continues Firoza.
The funds and continuous commitment provided by FCDO-UK enables World Vision Afghanistan to reach the most vulnerable children and their families with urgent support.
* Names are changed to protect identities.