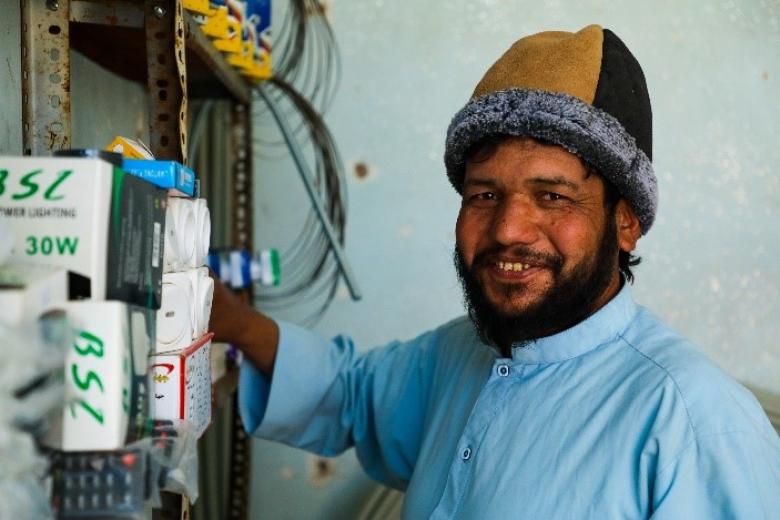 Livelihood Recovery: Cash Assistance Programme Empowers Most Vulnerable
Monday, September 11, 2023
Sirajuddin, a 40-year-old electrician, lives in Herat City. For many years, he and his family led a happy life, comfortable with earnings from his work. Until a terrible accident changed it all. Sirajuddin was on his way home from work, and an air compressor on his motorcycle exploded, causing severe injuries to his head. Following the accident, he was unable to continue his job as an electrician, or to do heavy work.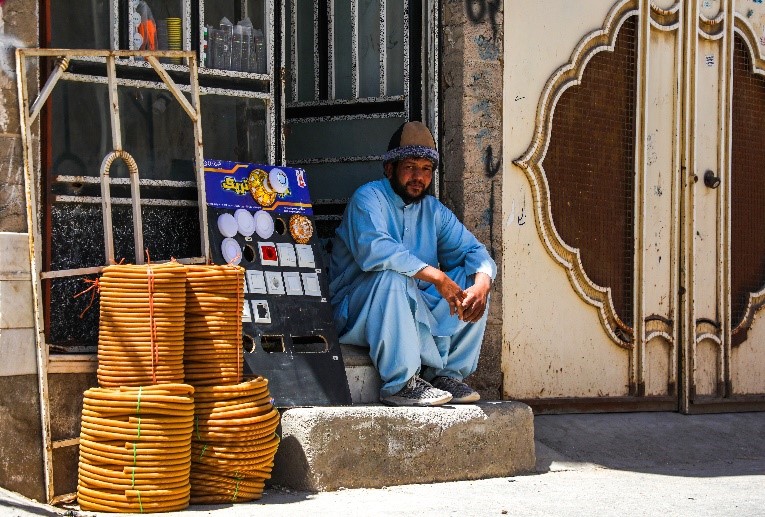 For a couple of years, he suffered from not only his health issues, but the impact that had on his family, as he was unable to earn money to meet their daily needs. "The only thing I was dreaming of during that time was being able to open a store that does not require me to do heavy work," Sirajuddin said.
Sadly, Sirajuddin's story is not unique. Hundreds of thousands of people across Afghanistan dream of being gainfully employment.
A staggering 30% of Afghans are unemployed, with two-thirds of the population (over 29 million) in need of humanitarian assistance. A reported 700,000 jobs were lost only from August 2021 to mid-2022.
World Vision Afghanistan, under its Food Security and Livelihoods (FSL) sector, provides support to the most vulnerable people across the country. Activities include providing cash, distribution food, creating employment vocation opportunities, facilitating agriculture and livestock recovery, and building capacity to ensure families and children have access to enough nutritious food to meet their daily needs.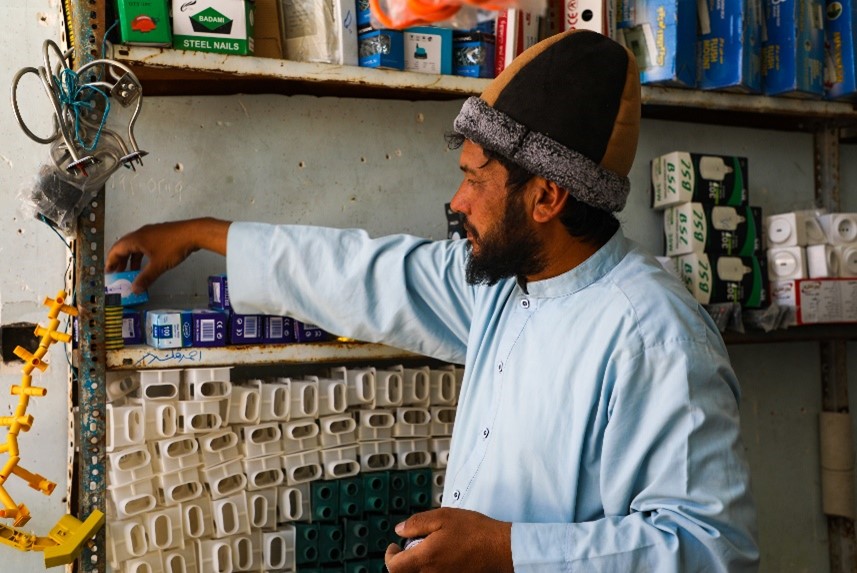 One such project is the Afghanistan Fragile Context Programme Approach. It is financially supported by multiple World Vision Support Offices, and World Vision Canada is the leading support office. This multi-sector project provides health and nutrition, food security and livelihoods, water and sanitation, and protection services in Herat province. Under its FSL interventions, 253 households received cash assistance in fiscal year 2022. This enabled vulnerable populations to generate income and feed their families.
Sirajuddin was a participant of this project. He received three rounds of cash assistance of US$90. As a former electrician, he was encouraged to open an electrical tools store. This income-generating endeavor allowed him to earn an income and provide for his seven-member family.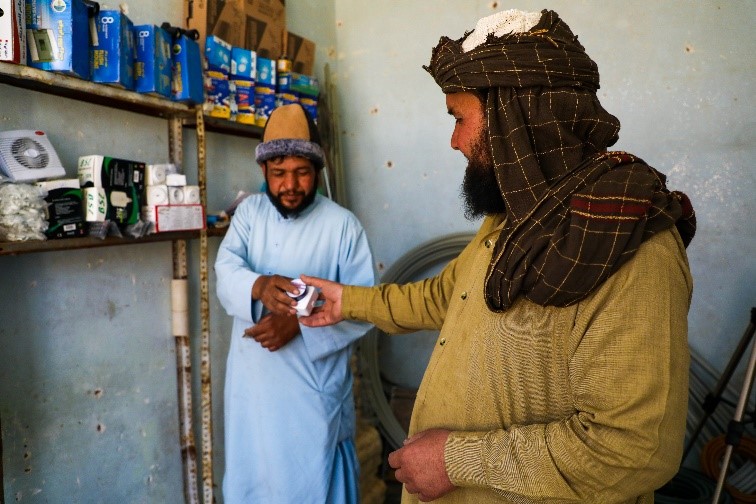 "I was unemployed and suffered from being unable to meet my family's needs. Praise to God, a couple of young people [World Vision Afghanistan staff] came and after their survey, they told me that I'm eligible for their cash assistance programme," Sirajuddin said. "I was advised to collect the assistance of three rounds and open an electrical tools store where I can sell these tools and fix electric devices."
In addition to the cash provided by World Vision, Sirajuddin borrowed money from his relatives, rented a shop and purchased electrical tools. Business started slow, but as time passed, he developed a strong customer base. "It has been one year since I opened this store. At first, I did not have many customers, but now almost all people in my neighborhood know me, and they are my customers."
The cash assistance changed Sirajuddin's life. "Now, I earn around 10,000 AFN [US$115] monthly. With this income, I meet my family's needs. This store solved most of my financial problems," he said happily.
"World Vision Afghanistan helped me to be hopeful for my future and the future of my children," Sirajuddin said. "I'm thankful to World Vision Afghanistan. They provided a lot of support, and I'm especially thankful for their transparency in distributing the assistance. Creating jobs is better than feeding one! May God reward them."