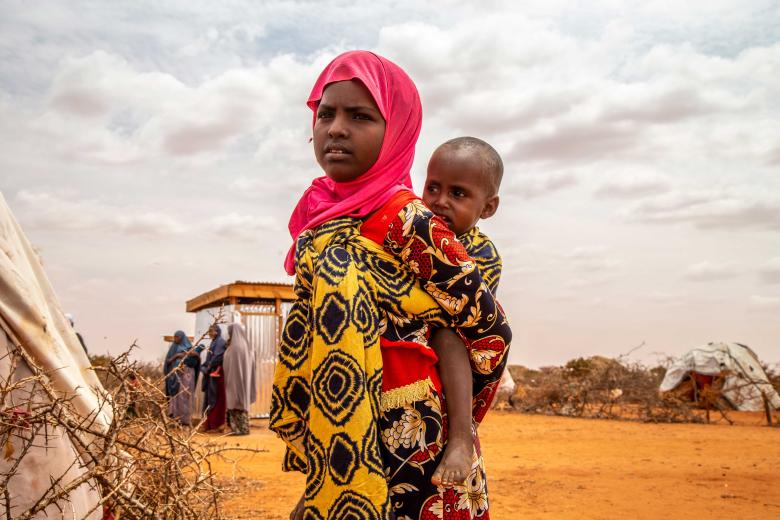 Somalia braces for a sixth season of poor rains, risk of famine; amidst fears of reduction in funding
Tuesday, March 21, 2023
At least 6.5 million people across Somalia will face extreme hunger and malnutrition beginning April to June, due to the impacts of five consecutive seasons of poor rains, a possible sixth season of below average to poor rains, high food prices plus persistent insecurity.
In February, climate experts at IGAD's Climate Prediction and Applications Centre (ICPAC) announced that dry conditions were likely to persist in the Greater Horn of Africa. For countries like Somalia, that have already endured a prolonged drought, the experts predicted below-normal rainfall over the months of March, April and May and this could result in a sixth consecutive season of failed rainfall, exacerbating the already dire situation.  
Elisha Kapalamula, who leads World Vision Somalia's efforts to combat hunger, warns that the current projections of possible poor rains during the April-June rainfall season (also known as the GU rains), which is an important rainfall season in Somalia, are very concerning.
"If these forecasts become a reality, millions of Somalis will once again be forced to endure extreme hardship and hunger," says Kapalamula. In 2023, we are witnessing people struggling to find food and their situation is further exacerbated by the steep prices of commodities. For example, in Baidoa, water prices have increased by up to 35 per cent due to water scarcity caused by drought depleting water sources," Kapalamula noted.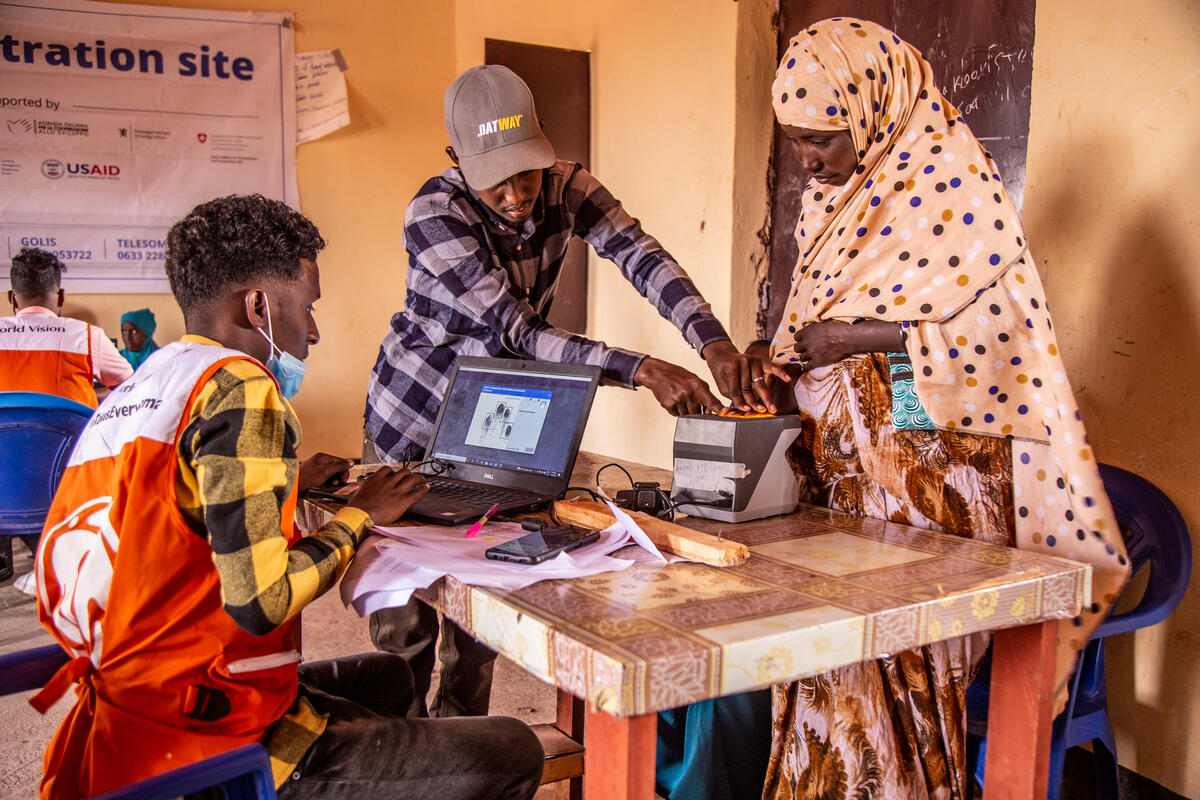 Somalia's food and nutrition outlook for the period January to June 2023 published by the Integrated Food Security Phase Classification (IPC)- an agency that analyses food security and nutrition in Somalia and globally- pointed to a high risk of famine materialising in Baidoa, Mogadishu and Burkhakaba districts between April and June.
This was followed by the findings in a newly released report by UN agencies in collaboration with Somali government that suggests the 2022 drought in Somalia may have killed an estimated 43,000 people, half of the fatalities being children under the age of five.
In 2022, the United Nations noted that Somalia its worst drought in 40 years, caused by multiple cycles of drought. In December of that year, a report by IPC, noted that Somalia had managed to avert a famine declaration, thanks to the 'response efforts of humanitarian actors and local communities' . however, the report warned that this was only temporary as the 'underlying crisis had not improved'.
In addition to the poor rains forecast, there are concerns about a reduction in funding starting April. At the same time, the deteriorating situation in Somalia is not receiving much attention from the international community as it competes with other ongoing crises.
The number of displaced people is also alarming. As of December 2022, more than 1.5 million people had been displaced from their homes, having fled either conflict or famine-like conditions. They often end up in temporary settlements in urban centres where they seek support. This is in addition to the over 2.9 million already living in camps for internally displaced persons (IDPs).
Baidoa for example, has continued to record an influx of displaced people seeking humanitarian assistance. Most have fled their homes due to the aforementioned reasons. As of December 2022, there were at least 611 verified IDP sites in Baidoa, hosting over 640,000 people. It is possible that the number of displacements will continue to increase as the situation further deteriorates.
World Vision has ramped up its drought response efforts
World Vision has intensified its efforts in response to the drought, particularly in providing food and cash assistance to address the rising humanitarian needs. This includes gaining access to some hard-to-reach locations in Baidoa and Burkhakaba that have the highest humanitarian need caseloads and are at the greatest risk of famine.
"We need to act urgently and respond now if we are to prevent famine from happening. We are therefore call on the international community to pay close attention to the situation in Somalia, and support the efforts of humanitarian agencies to scale up their response to the high number of people in need," Kapalamula says.
The Government of Somalia and humanitarian agencies have appealed for US$2.6 billion for its response efforts in order to assist 7.6 million people, this represents over 90 per cent of the 8.25 million people who need lifesaving assistance, based on assessments conducted in 2022. 
Since 1993, World Vision has been at the forefront of emergency response in Somalia and Somaliland, establishing operations in difficult to access locations to support children and their families through programmes such as food and cash assistance, nutrition care, water and sanitation, livelihoods and resilience and protection. Since April 2022, the organisation has reached an estimated 1.2 million people, with more than half of them being children, through its drought response efforts. 
Article by Lucy Amatikide Murunga- Senior Communications Manager for World Vision in Somalia