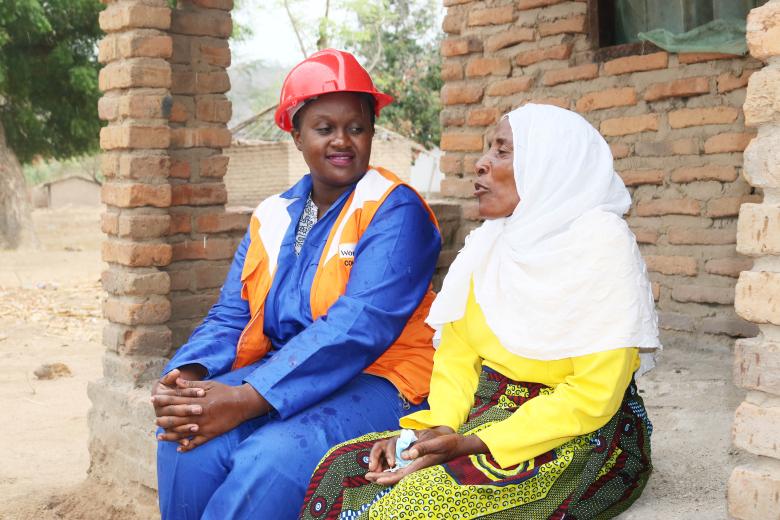 Global Fund country team lauds progress in malaria fight
Tuesday, December 21, 2021
Malawi's Coordinating Mechanism (CCM) –a national committee that oversees Global Fund grants in the country– has commended efforts made in the reduction of malaria cases in Nkhata Bay, Mangochi and Balaka Districts through World Vision's Indoor Residual Spray (IRS) initiative.
Statistics from Nkhata Bay District Hospital indicate that malaria incidences fell from 548 cases in 2020 to 173 cases per 1,000 people in 2021. In Mangochi, malaria incidences have fallen from 220 in 2019 to 183 in 2021. Similarly, across all hospitals in Balaka district, malaria fell by over 30% in 2021.
Speaking at the end of the CCM visit, Dr Asiyatu, who leads the malaria oversight team said the CCM is happy with the progress made in fighting malaria through the spraying of chemicals that kill malaria-causing mosquitos in the three districts.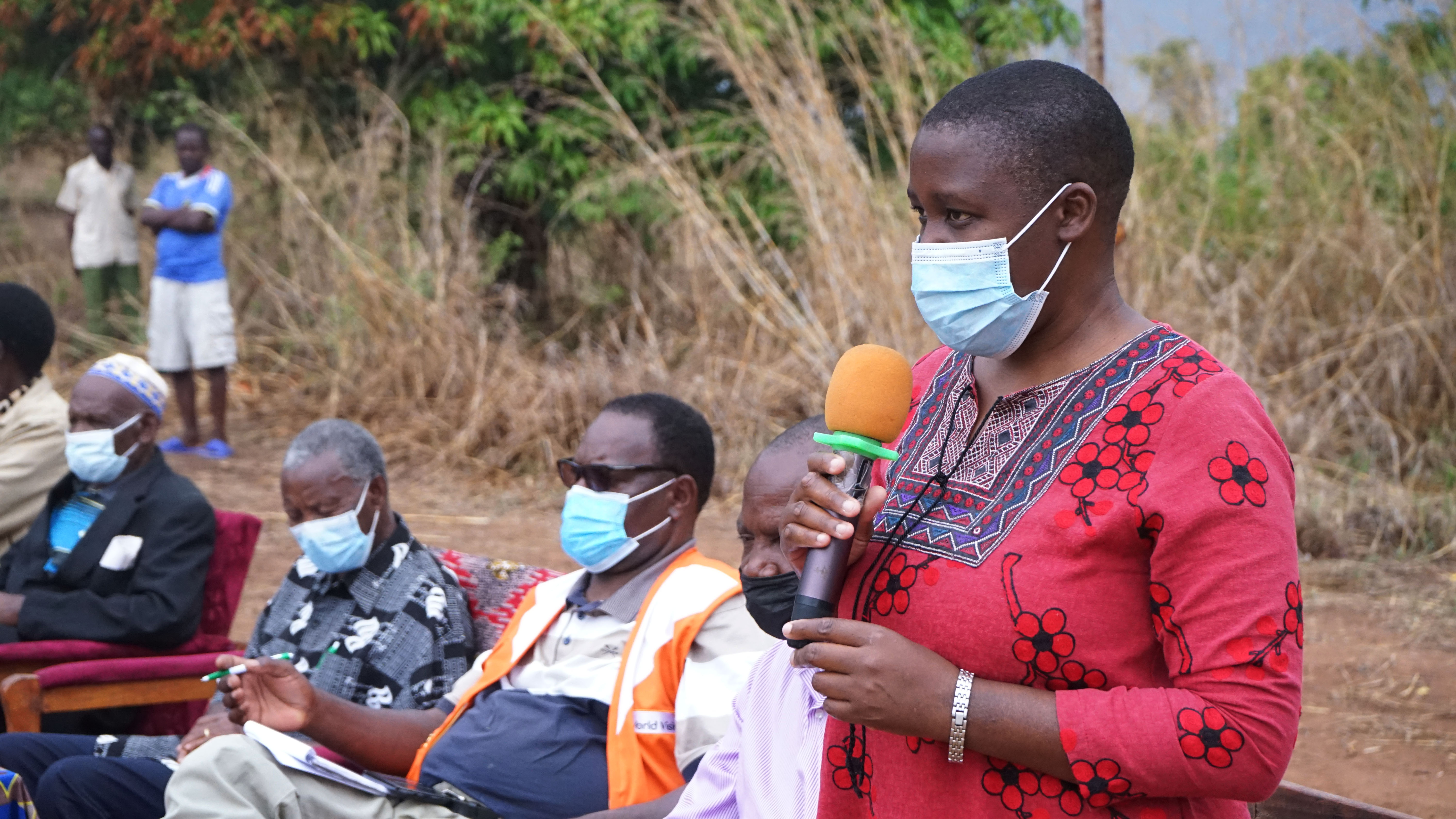 "It's good to see and hear from people [about] the change experienced at household level through the reduction of malaria cases", said Dr. Atupele (CCM member), before appealing to all remaining households in the three districts to ensure their homes are sprayed before the end of the exercise.
During the CCM visit in Balaka, Senior Traditional Authority (STA) Mbera elevated Village Headman Nyalugwe in recognition for his efforts in fighting malaria through IRS. Over 91% of the 450 houses in his village have been sprayed; the highest performance of all villages in Balaka.
Elevating the Village Headman to now oversee other villages, STA Mbera reaffirmed that everyone has a role to play in the fight against malaria. "We can only win against malaria by working together and ensuring no house is left behind", he said.
Executive Secretary for the CCM, Cuthbert Nyirenda, expressed satisfaction to learn that the project is making genuine strides in ending malaria. "The impact is good. The districts we are reaching out with IRS generally have hilly terrains but almost every structure has been reached, some on foot. The whole idea of IRS is to reduce malaria cases which in a way contributes to the country's economy", he said.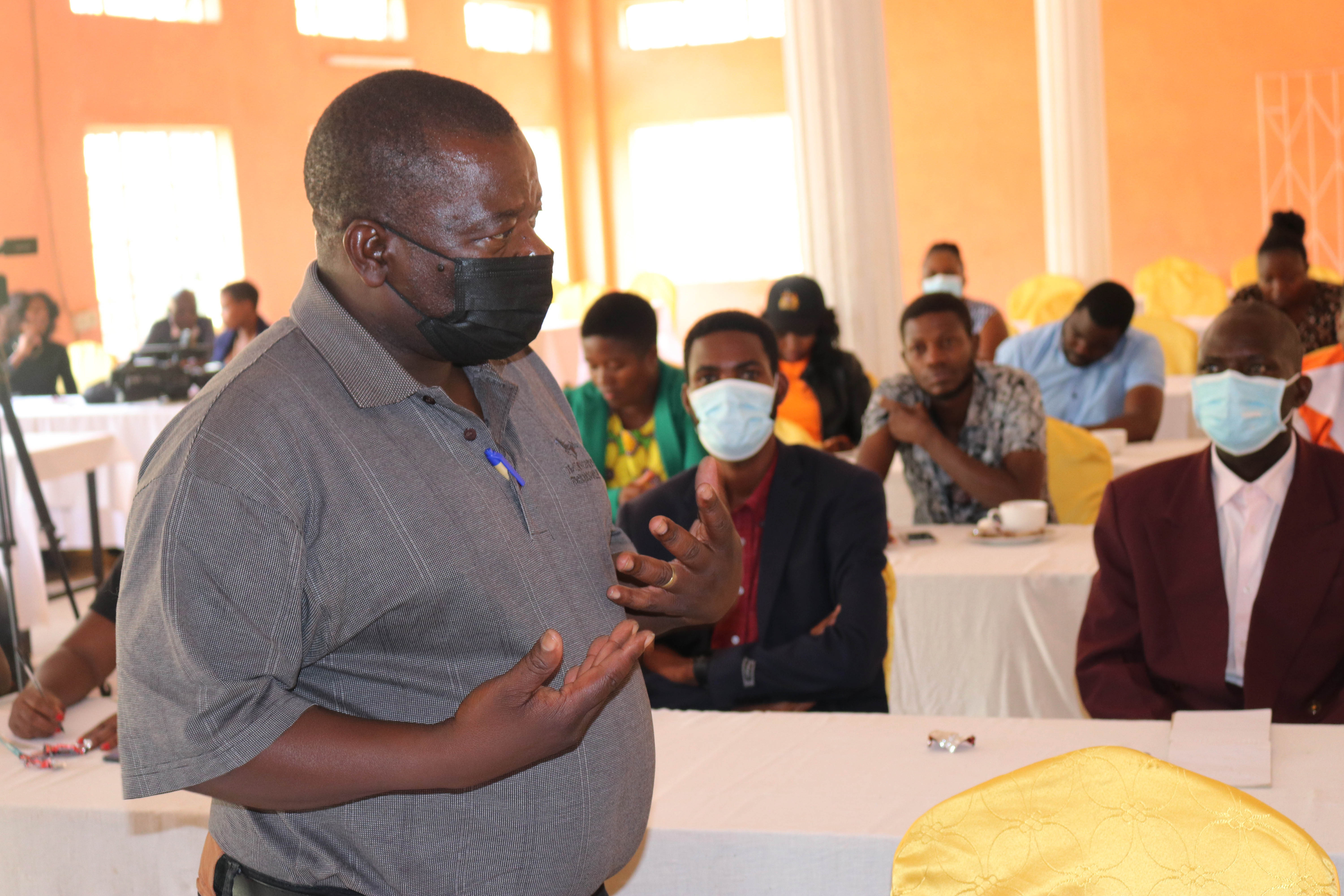 Nyirenda further called on World Vision and all District Councils to do their best to sensitise communities that are reluctant to have their structures sprayed.
Nkhata Bay district commissioner, Rodney Simwaka said people of the district have owned the project and are excited with its impact. He further noted that besides reducing malaria cases, the project has created employment for many youths in the district. 
"Chiefs, MPs, councillors and the communities are excited with the project's impact in reducing cases of malaria. The project also employed our youth from within the district, except for professional cadres that were open for national applicants", he said.
Symon Mkolomba from Chiswamphira Village Traditional Authority Kambunduli said people are relived from long distance walks to health facilities for malaria treatment. "We suffered a lot with malaria. For some communities, walking from home to Mzenga Health Centre takes about three hours", he said.
Apart from malaria, the Global Fund is also funding the war against HIV/AIDS and Tuberculosis which is being led by World Vision in Malawi. Global Fund has no physical presence in the country but works through the CCM, which is composed of civil society organisations, faith community and other stakeholders to oversee proposals and implementation of grants, among other functions.