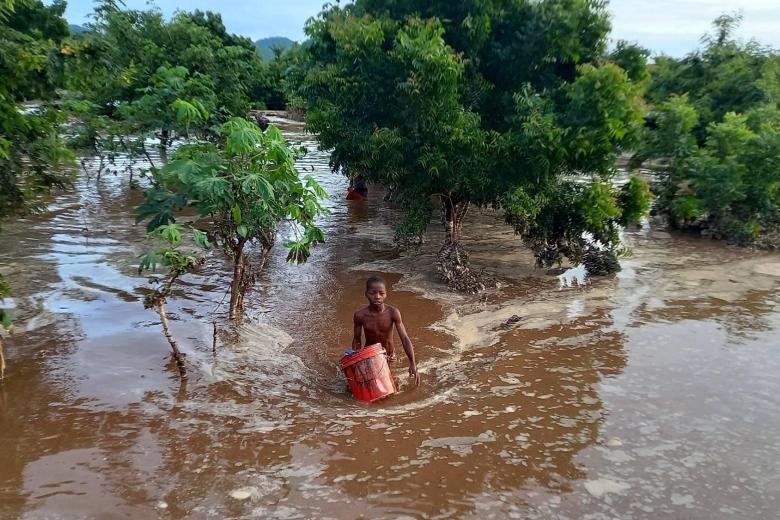 Tropical Cyclone Gombe claims lives and increases vulnerability in Malawi
Monday, March 14, 2022
Seven people have been reported dead, and hundreds more displaced by Tropical Cyclone Gombe, according to disaster management officials in Malawi. The storm has also claimed 11 lives in neighbouring Mozambique.
Houses have and continue to collapse, with hundreds of hectares of maize and other crops washed away. So far, search and rescue teams have been deployed in the highly affected districts of Mulanje, Chikwawa and Nsanje.
A preliminary report released by Spokesperson of the Malawi's Department of Disaster Management Affairs, Chipiliro Khamula, states that 10 districts, mostly in the southern region, have been affected by the tropical cyclone.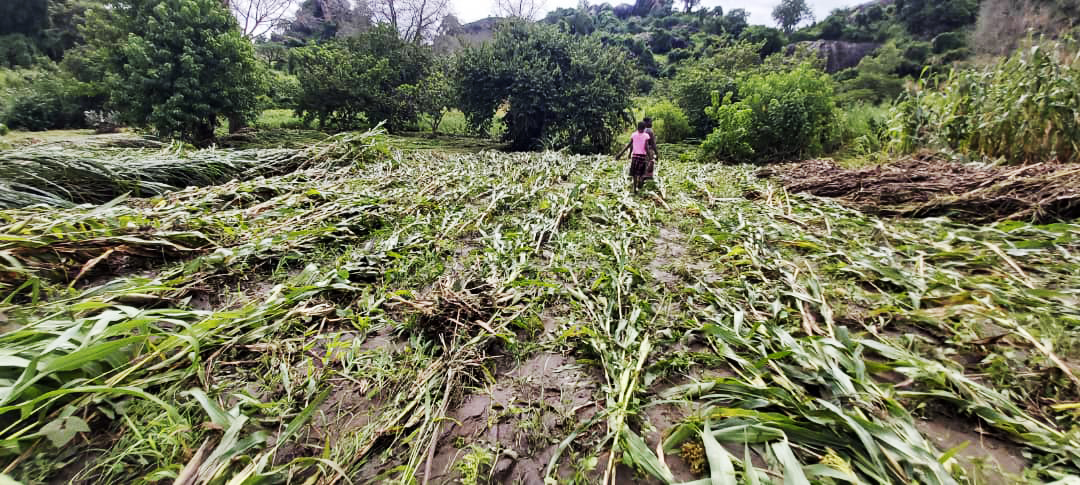 "The Machinga district council reports that a 78-year-old man has died after being hit by a collapsing wall...The very same council also reports that a 49-year-old woman, her 32-year-old daughter and her two-year-old grandson have been washed away when they were trying to cross the flooded Namandanje River, in TA Liwonde", said Khamula's report.
The report further pointed out that in Mulanje district, a police station, the local revenue authority offices and an immigration office at the border with Mozambique have been submerged and their operations momentarily suspended. In addition, the Chikwawa-Nsanje Road has been cut off in the Chikwawa District, making the Nsanje District inaccessible by road. Recently, the road was also cut off by flooding induced by Tropical Storm Ana.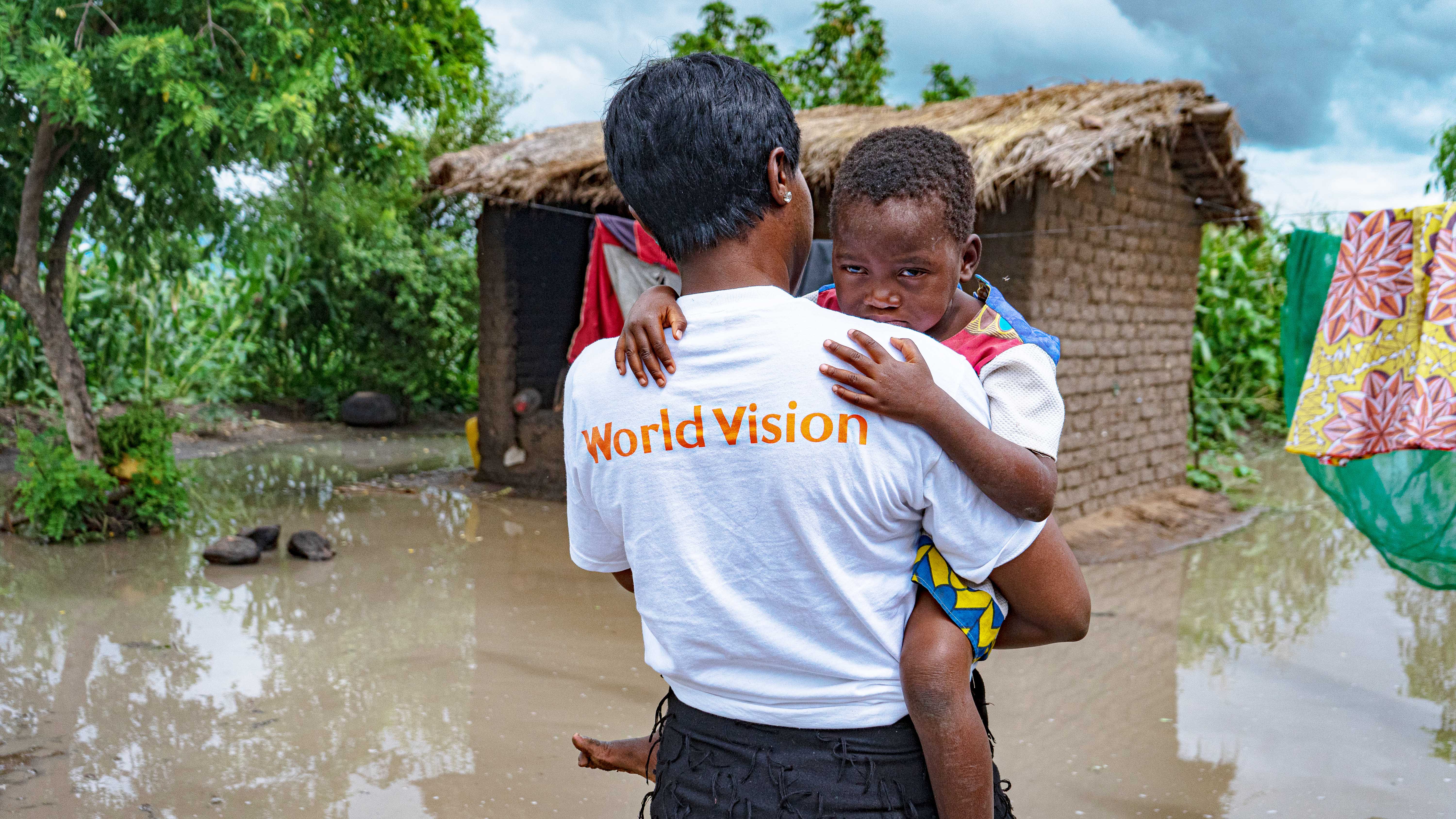 The more recent flooding comes barely a month after Malawi started to recuperate from the effects of Tropical Storm Ana which hit Malawi late in January, affecting more than 900,000 people in 17 of the country's 28 districts. 
According to World Vision, the current flooding exacerbates suffering for children, women and all people who were already struggling. "With the disaster hitting a majority of the same communities that were affected by Storm Ana, it is total damage", notes World Vision's Interim Response Manager for Malawi, Sobhuza Sibande. "What it means is that every little thing that remained; be it food, crops, or a part of the house, these are all gone. And we fear for the children and communities as a whole."
Sibande further fears that this may as well signal a long and protracted hunger crisis coming ahead due to the damage to the remaining crops that survived Storm Ana.
World Vision declared an emergency after Storm Ana hit in January. So far, we have reached more than 60,000 people with food (maize flour and relish) and non-food items such as tents and plastic paper for shelter construction, and granular chlorine for water treatment.