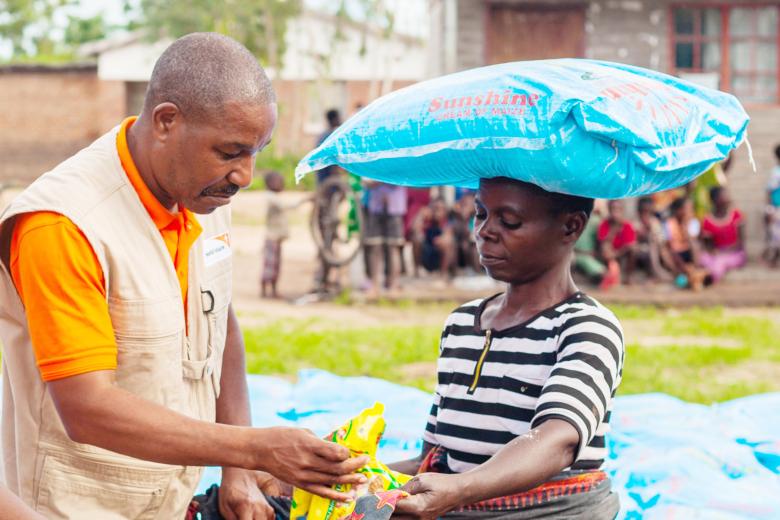 World Vision shows up for Tropical Storm Ana disaster victims
Wednesday, February 23, 2022
By Leah Malimbasa
-
What started as a normal night, turned into a nightmare for Ethel Mahola of Mwambeni village in Traditional Authority (TA) Tamani in Phalombe. Ethel and her seven children; Stephano, Ethel, Pemphero, Madalo, Shamim, Victor and Leticia, were peacefully sleeping until she heard a cracking sound coming from the roof of the house, then the wall of her bedroom fell right before her.
"Luckily, it did not fall on the side I was sleeping on. Otherwise I wouldn't have survived", Ethel recalls.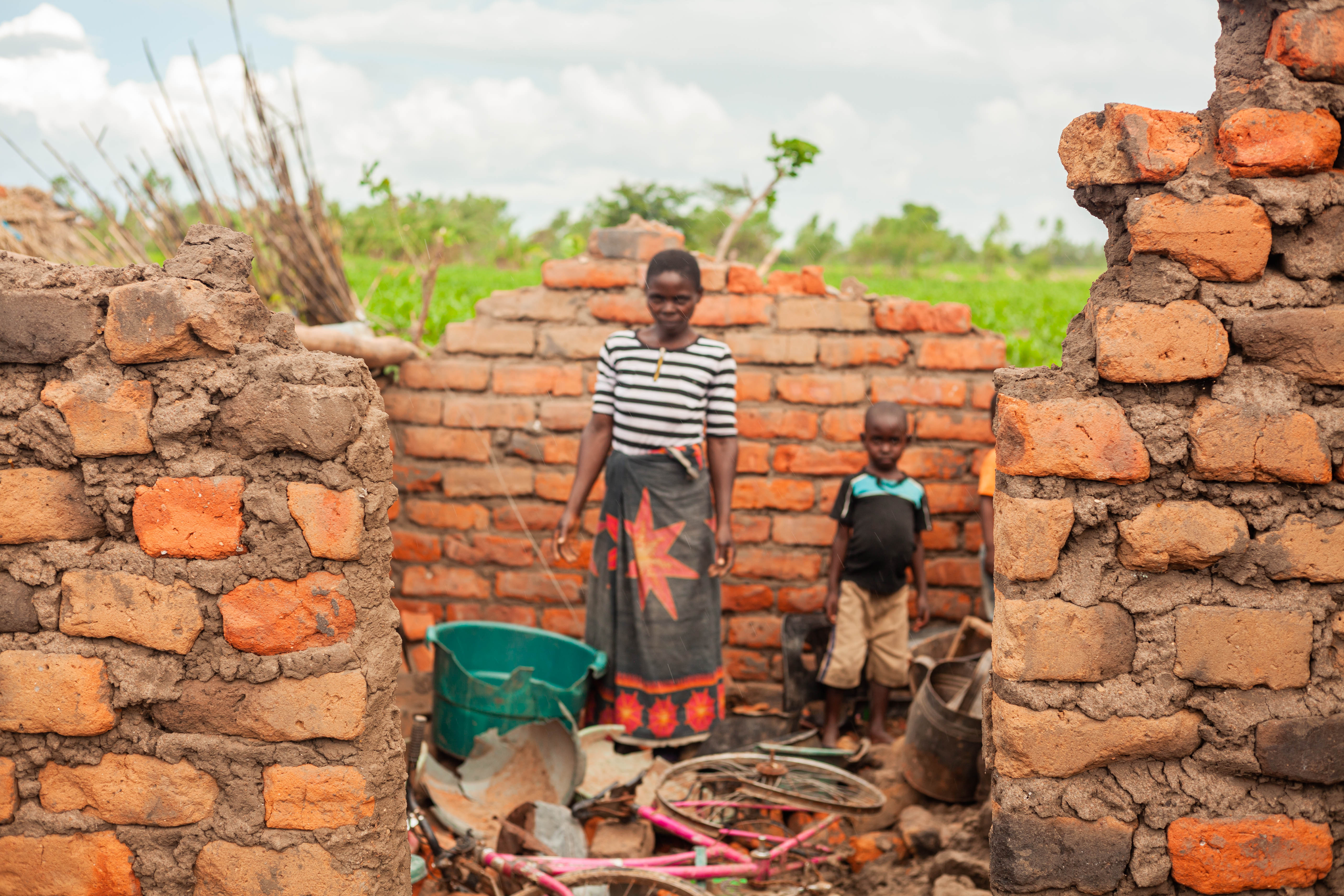 The single mother hurriedly rushed to wake her children up before they dashed out for safety, rushing to get out of the house as quickly as possible. 
As soon as they all got out, a heavy wind blew off the roof of the house.
But this was not the end of the nightmare, barely five minutes after that, the whole house came crumbling down, burying under it all their belongings including Stephano's school materials. "This happened at midnight. Normally, I would have been fast asleep at around that time so I believe we survived that disaster by God's grace", adds Ethel.
With their burnt bricks and iron-roofed house reduced to ruins, Ethel's remaining option was to move her family to a small grass-thatched hut which she was initially using as a kitchen.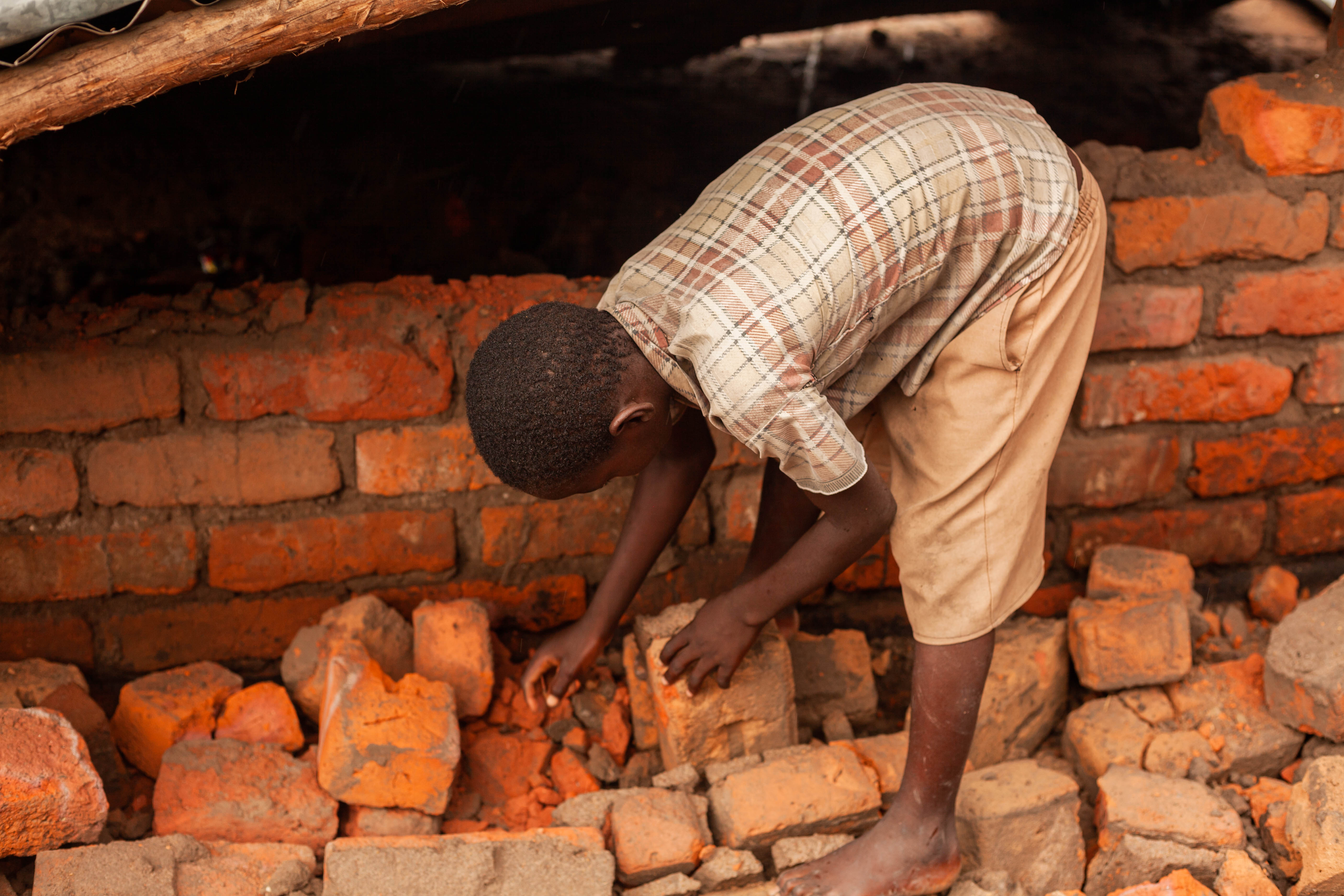 "It is very difficult for us living in this hut as it is too small to house eight people; even sanitation is quite a challenge in this situation". 
Aware of this fact, World Vision responded just in time by distributing chlorine to health facilities in the affected areas, as well as food items to the flood victims.
"After the house collapsed, everything that was in there was damaged. Of course we did manage to save the blankets but we had no food. I had to get help from some friends, but how long could they help me?", asks Ethel before thanking World Vision for the support. "At least they [the children] are going to have food for now. Whatever happens in the future, God knows."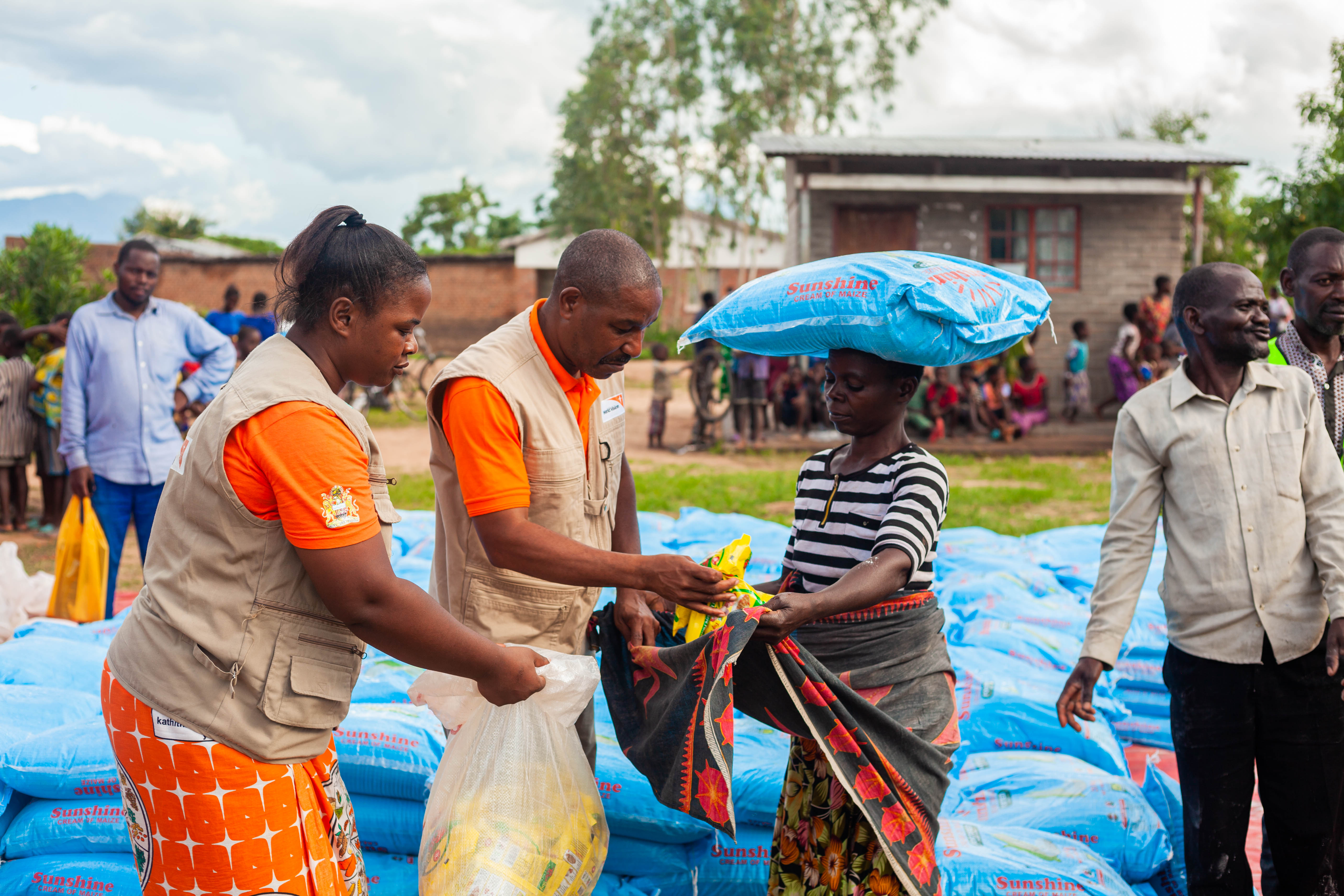 According to World Vision's Director of Operations, Charles Chimombo, the organisation has budgeted to run a response worth 2.5 million US Dollars. However, the organisation so far has a deficit of over 50% and appeal to various partners to join hands. In the short term, the organisation will be distributing food and providing water, sanitation and hygiene (WASH) services as they plan on winter cropping support to be provided.
"We are also aware of the dire sanitation situation wherever the tropical storm hit. So, as an organisation with children at heart, we will do whatever we can to ensure they are helped to live their life in all its fullness", adds Chimombo, as he appeals to companies and other organisations to step up with support for the affected communities. "We have already started our intervention by donating food items worth 400 million Malawian Kwacha (nearly 500,000 US Dollars) to the affected districts where we work."
As his village members were receiving the relief items, Group Village Headman Kumihela from Phalombe was thankful to World Vision for their timely donation. "The donation will have a significant impact because my people will now have food as they are working on recovering from their respective losses", he said.
Apart from short-term grant-funded interventions, World Vision has 33 long-term impact areas spread across Malawi. Of these, 12 have been directly impacted by Tropical Storm Ana that hit the country. Cutting through the tip of Southern Africa, the storm raged from the Indian Ocean island of Madagascar, through Mozambique and into Malawi and Zimbabwe. The Shire River, and the surrounding areas of the southern region still remain inundated by water that remained after the storm's winds and rains. 
To date, floods have killed 47, injured more than 247 people, washed away houses, and displaced multiple thousands of families, according to the Department of Disaster Management Affairs (DoDMA) in Malawi. Rescue operations are still ongoing, but highly affected by bridges that have been washed away, roads cut off and power blackouts that are largely affecting the whole country.