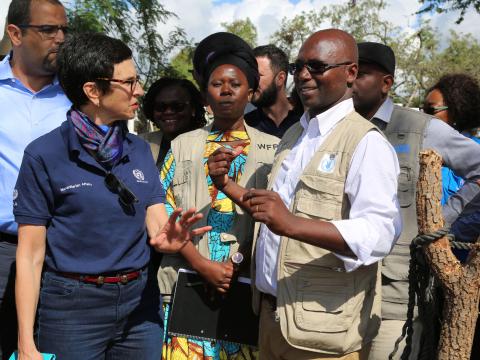 UN Deputy Humanitarian Chief Visits World Vision Cash Distribution
Tuesday, July 2, 2019
Blantyre, Malawi: United Nations Assistant Secretary-General for Humanitarian Affairs and Deputy Emergency Relief Coordinator Ms Ursula Mueller was in Malawi to assess progress made towards alleviating the suffering of people affected by Cyclone Idai.
The visit came three months after Cyclone Idai induced flooding made landfall in Malawi, killed 59, and left 868, 995 affected, with 86,000 people homeless, more than 19,238 homes damaged or destroyed, along with at least 63,444 hactres of crops and approximately 23,000 livestock of different types were affected by the floods.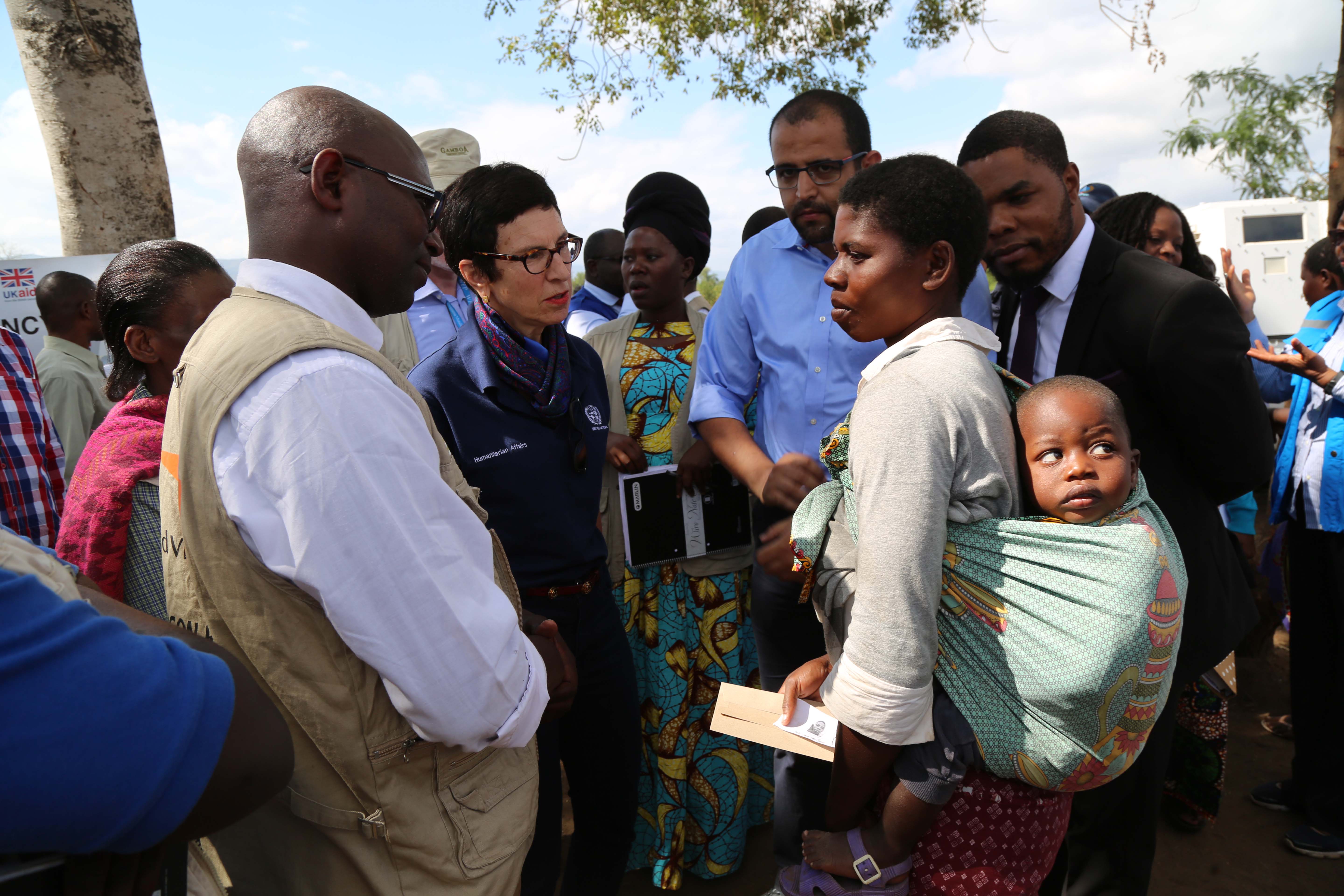 Speaking to the media during the visit at Mwalija resettlement Village, Ursula, who toured a cash distribution by World Vision to 365 households, in partnership with World Food Programme, she lauded the approach, saying, "It gives dignity to people, gives them choices and develops the local market".
A total of 10,500 households in Chikwawa are receiving cash, 18,000 Malawi Kwacha, roughly USD24.657 through World Vision.
Visiting families that have relocated to higher lands and rebuilding their livelihoods, the UN Chief further said that she was impressed with the resilience efforts being championed by various agencies that are working with flooding victims.
World Vision in Malawi, with support from the Dutch Relief Alliance (DRA) has distributed winter cropping materials to 3,500 households in Zomba and Chikwawa districts. The inputs have included 2 kilograms of maize and been seed, 20 kilograms of fertilizer and 16 kilograms of sweet potato vines.
Besides, 7,000 households received one packet of green leaf vegetable seed.
Cyclone Idai also destroyed infrastructure in Malawi, Mozambique and Zimbabwe.
According to the UN, about three million people were affected by Idai across the three countries.
Mueller then challenged that as the response continues, there is need to build back and build resilient communities that will withstand the future.
"Since the climate crisis is real and has big impact on countries that are already struggling with a lot of challenges, it is also important to be preparing for the next disaster. These are recurring and therefore prevention, preparedness, early recovery and capacity building of the communities is very important", added Mueller.
In his remarks, World Vision Malawi's Humanitarian and Emergency Affairs Manager, Elisha Kapalamula said affected communities still need food, income and nutrition security between now and the foreseeable future.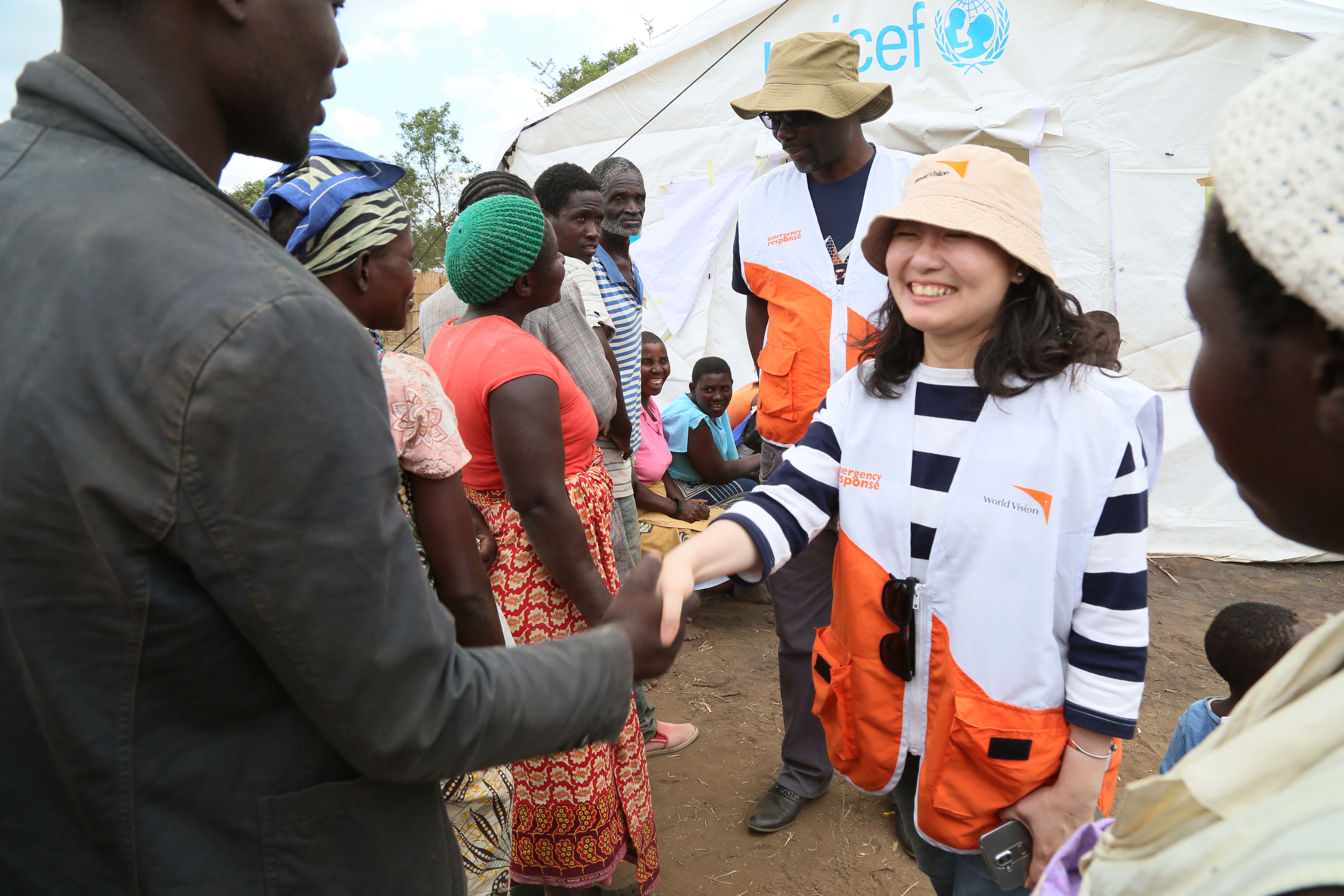 He further said that World Vision has provided food rations to 28,403 households in the response areas, opened one child friendly space, distributed 1,500 tarpaulins while 15, 591 households received black plastic paper, plastic water buckets; provided clothes to 1,000 children, 2,500 kilograms of Chlorine to district hospitals and health centres and baby blankets to 250 babies.
Cyclone was a disaster on top of a disaster.
For Malawi, the cyclone Idai induced flooding which was a disaster on top of another suffering.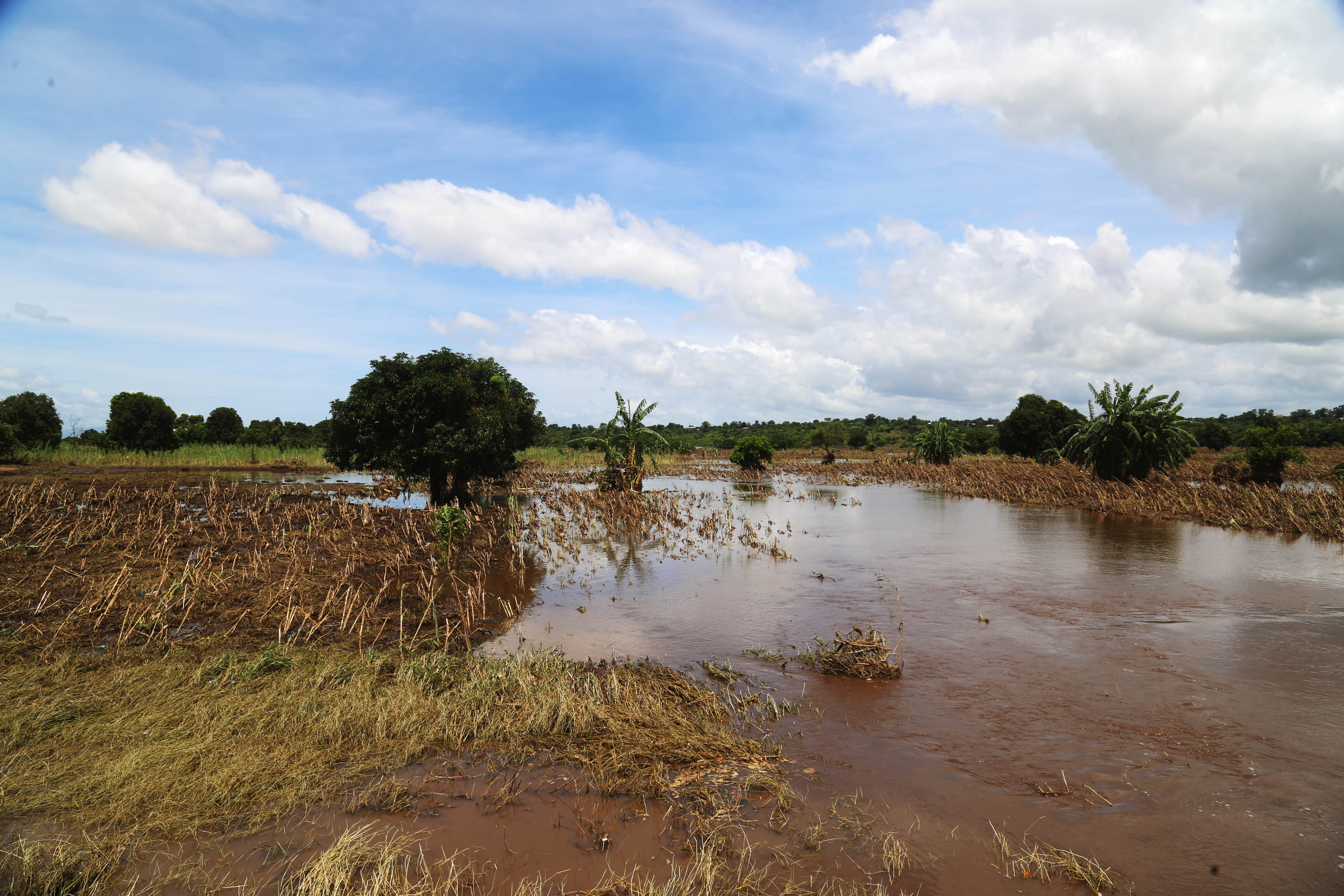 An estimated 3.3 million people were assessed to be in need of food assistance until the start of the main harvest that came recently in April.
The recent floods, therefore, have further compounded the situation. Losses of food supplies, damages to the soon-to-be harvested 2019 crops and reduced access to markets, are likely to aggravate food security conditions.