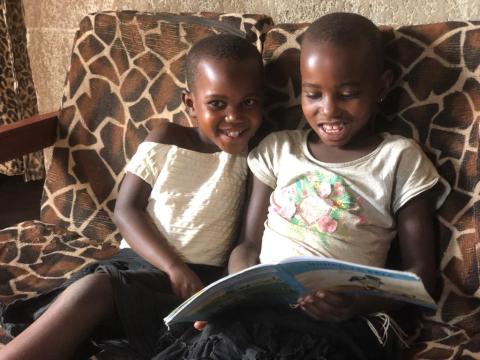 World Vision Rwanda wins "USAID Homes and Communities Activity" Grant Award
Thursday, November 25, 2021
World Vision Rwanda won the "USAID Homes and Communities Activity" award worth $17,749,484. The 5-year grant focusing in the Education sector was won through a very competitive process with high quality consortiums in the region.
This collaboration will involve different stakeholders such World Vision US in partnership with World Vision Rwanda, Imbuto Foundation (local) and Humanity and Inclusion (International).
The Project aims to ensure all children have literacy-supportive, stimulating and safe home and community environments to enhance their education. This will be achieved through improving home literacy environments and learning opportunities for children with disabilities and increasing community engagement in promoting children's literacy.
The Grant Acquisition team in Rwanda is deeply grateful to all the teams who supported in this process that resulted into the winning of the grant. Projects like these are designed in close collaboration with the field office team in Rwanda, the US Support Office, consortium partners and many others who gave their time and expertise to a project we know will serve the needs of children in Rwanda.
For further details contact: Rosette_Mutoni@wvi.org, Communication and Public Engagement Manager at World Vision Rwanda