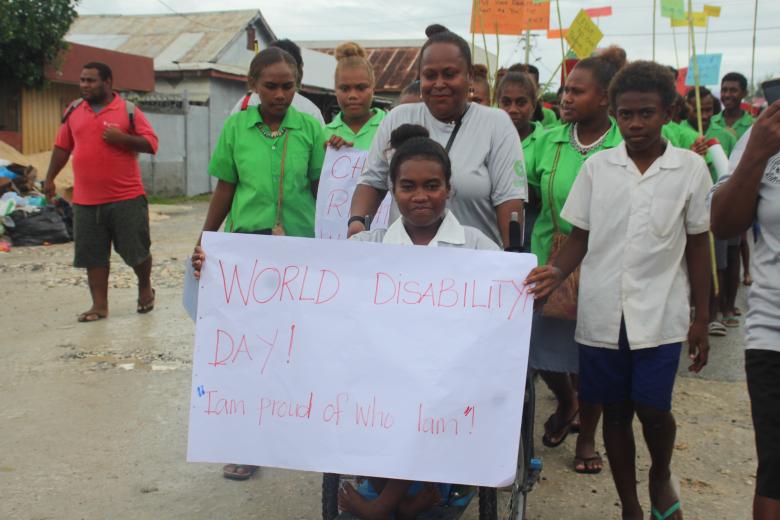 A child with disability pleads for recognition for people with disability
Monday, December 12, 2022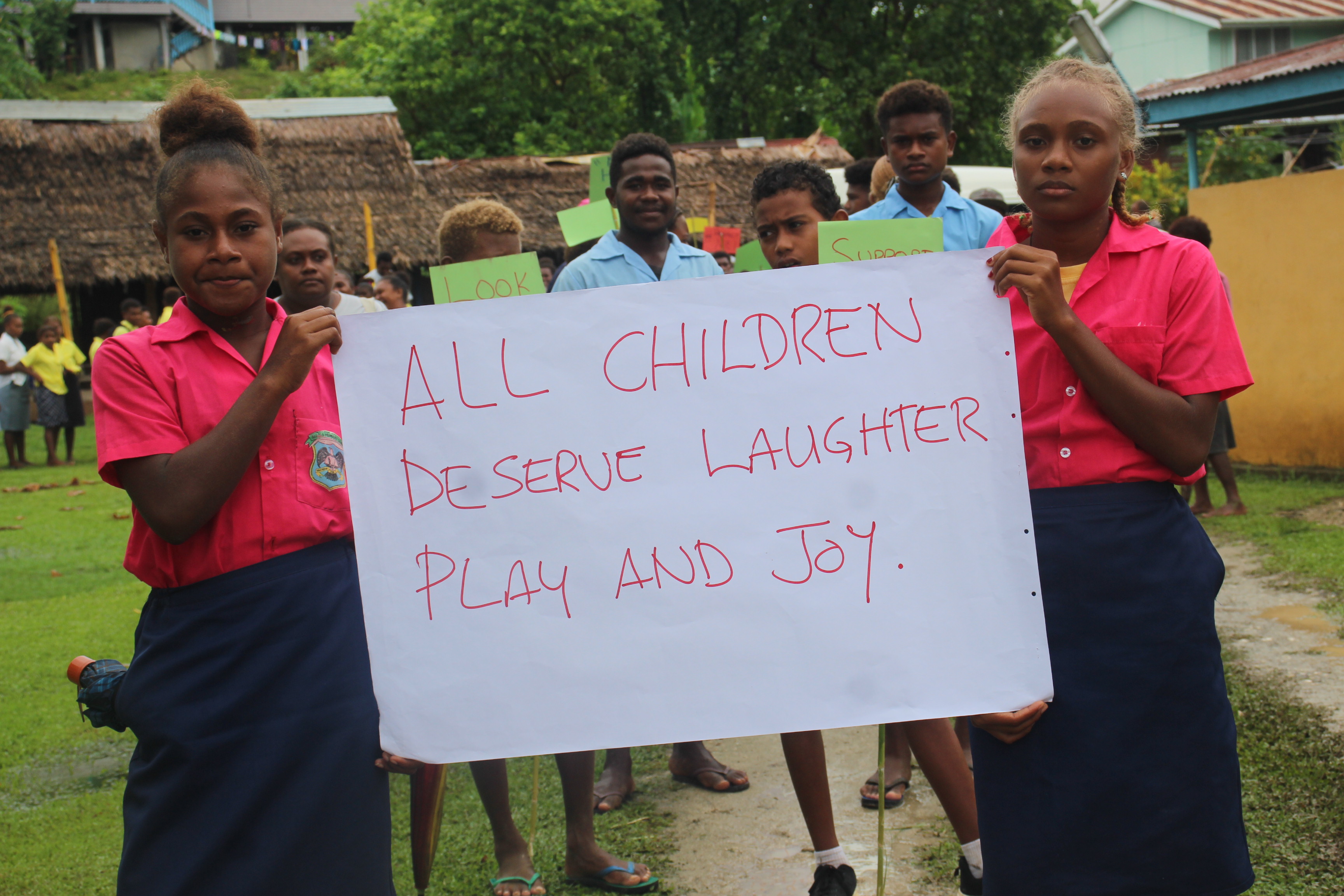 "My dad died in 2016 so I left school because I don't have anyone to support me in school as my mother is just a house wife," a 16 year old Rhoda told hundreds who have gathered to commemorate the World Disability Day and International Children's Day in Auki. 
The event, which was held on December 3rd, attracted hundreds of Malaita residents to see children, including those with a disability, parade from the St. Paul Anglican Church in Auki to the Market Compound. 
During the parade, young Rhoda held a banner with the slogan "World Disability Day! I am Proud of who I am! 
Since her father died in 2016, Rhoda did not go to school. Her two other siblings also left school because, financially, they are struggling. 

"My mother cannot afford to send us to school as she is just a housewife, and my father died, so my sisters who were in form 2 left school, and that was not different from me; I also left school and stayed at home all these years," an emotional Rhoda told the crowd. 
She said it was a bad experience staying home and seeing other children attend school. 
"This year, I am thankful to the Head Teacher of Alota'a Primary School for supporting me in attending school. I am pleased and will work hard to achieve my dreams," she said. 
Young Rhoda is 16 years old and currently doing class three at Alota'a Primary School in Malaita. She dreams big for her future, but it is still gloomy as she lacks the support she needs to achieve that bigger dream.
 
Young Rhoda, therefore, appeals for the recognition of people with disability.
Like any normal child, children with a disability deserve a better life, the right to education, and a happy life. 
World Disability day helps to raise awareness about the situation of persons with disabilities in all aspects of political, social, economic, and cultural life. 
The theme for this year's event is "Transformative solutions for inclusive development: the role of innovation in fuelling an accessible and equitable world." On the other hand, this year's International Children's Day theme is "Inclusion for every child." 
During the event, Solomon Islands Endim Vaelens Agenstim Pikinini (SIEVAP) Project was proud to be part of it. 
SIEVAP is a coalition working to increase children's participation and introduce children's voices into legislative processes and issues that concern them to become agents of change in the Solomon Islands and advocates for ending violence against children. The coalition included Save the Children, ChildFund, and World Vision Solomon Islands. The New Zealand Government supports the project.