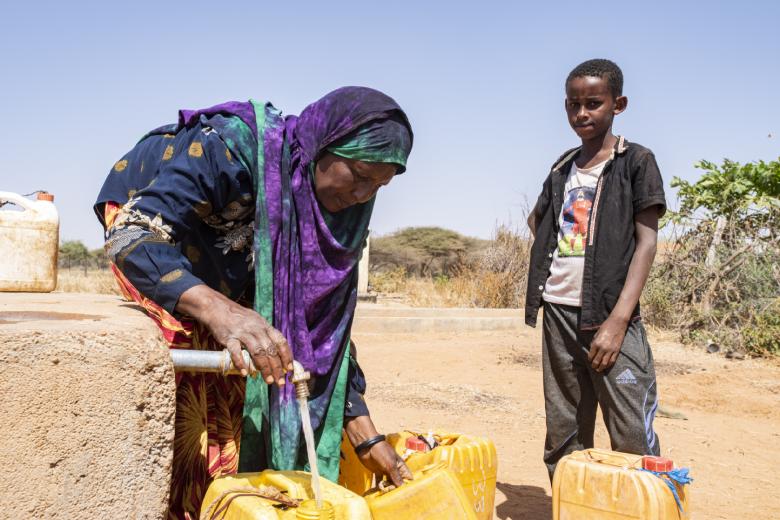 FMNR techniques provide food security for Somali families after calamities
Saturday, May 9, 2020
Abdi-Wali Hussein Haaji & Safiya Mohamed Jama
Abdi-Wali Hussein, 49, has nine children from two wives. He remembers when he was young, the area had lots of trees. The climate was better, greener, and it was raining more as well. Since the community has cut more and more trees to produce charcoal, and recurrent severe drought has impacted the area with consequences making it difficult for their families.
Abdi-Wali recalls how life was good when they had a lot of livestock. He hailed from a cattle farming family and could count up to sixty camels, 400 sheep and goats and one donkey. But after, the 2016/2017 drought, he was left with only 20 camels and 45 sheep and goats, whereas 40 camels and 355 sheep and goats perished. 
"When I was young the environment was full of vegetation, there were forests, grass, water and droughts were not popular. But in the past few years there have been droughts, high-temperature," he recalls.
After this disastrous event, Abdi-Wali's family faced challenges as their livestock used to generate income for their upkeep. But this has changed thanks to World Vision's initiative to help affected communities transition from pastoralist activities to agriculture and farming activities for sustainability during and after calamities.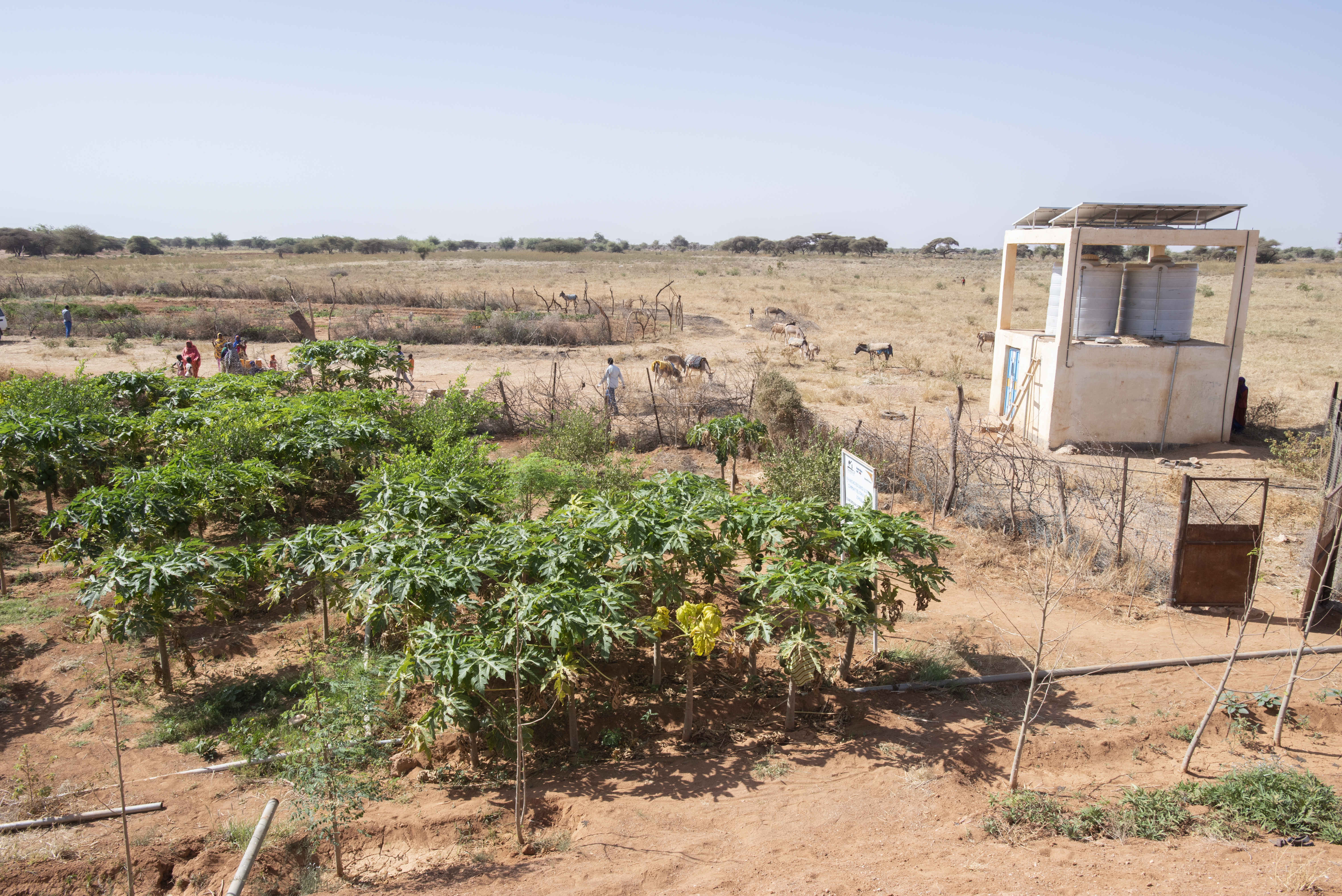 Through the Farmer-Managed Natural Regeneration (FMNR) programme, World Vision with funding from Australia supported in constructing an earth dam at a walking distance from community settlements, providing safe drinking water to sixty surrounding households (approx. 360 people). 
Before, women had to walk three kilometres to fetch water at the village. Now, a borehole is connected to the dam, and they just need to walk 10 minutes to access water. This has made life easier for Safiya, Abdi-Wali's wife. 
Abdi-Wali, his wife Safiya and seven other households were trained on agricultural practices. None of them had ever planted vegetables, other than sorghum or maize, before the drought. They were provided with an irrigation system connected to the earth dam, tools, seeds as well as trees from the Sheik nursery supported by World Vision. They were also taught how to make compost and fertilise soils, as well as crop spacing. 
World Vision provided the farmers with new crops such as sweet potatoes, cabbage, onion, tomatoes and water-melon, adapted to their environment and to the nutritious needs of the children.
"Our lives now depend on this farm. We sell our production partially to buy other products, like rice, spaghetti and oil. The other money goes to the school fees of the children," says Safiya.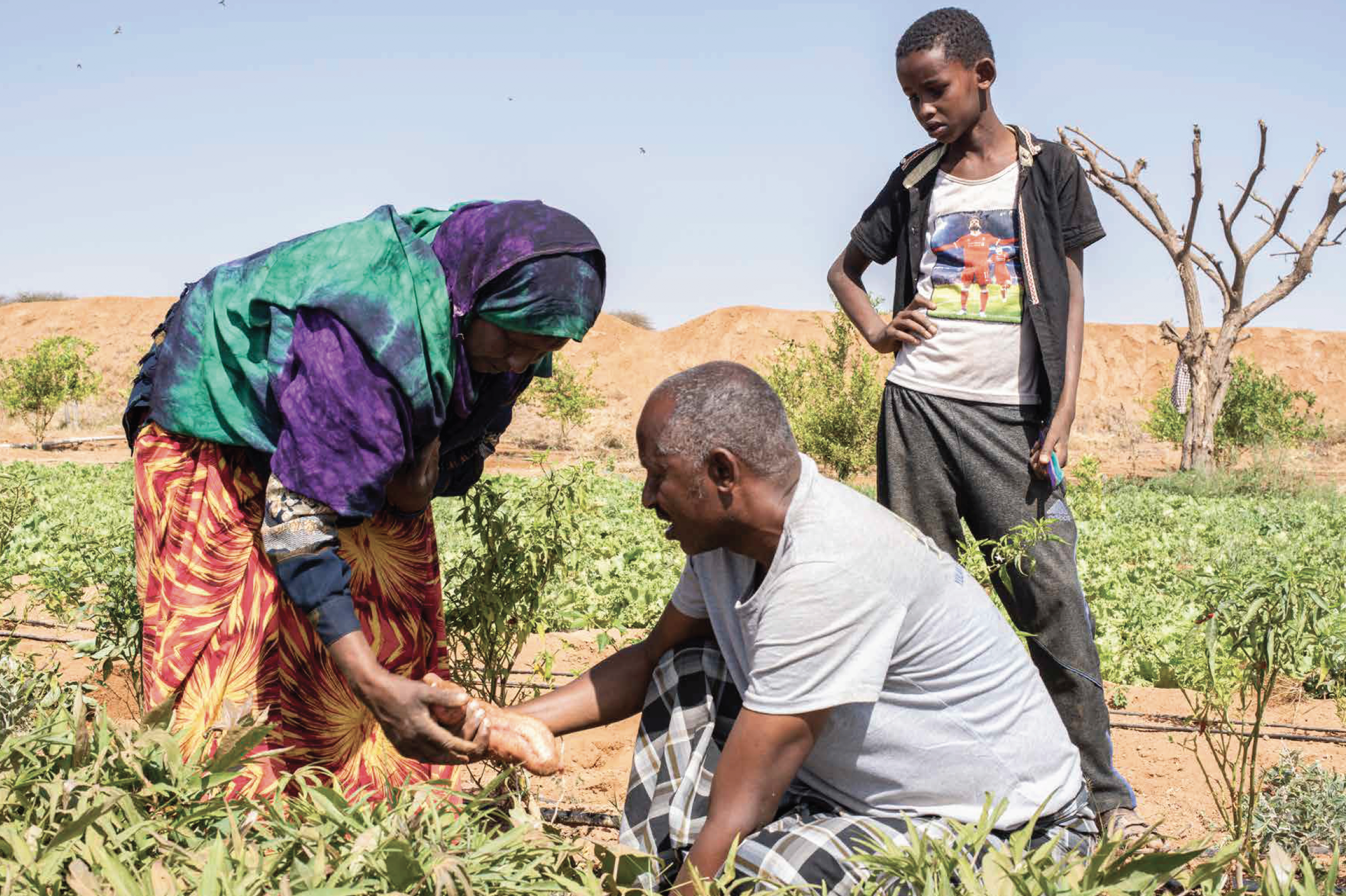 The rest of the production is used to feed the family. Consequently, the diet of the family has changed. Before, they used to feed their children with mostly milk, whereas now, the diet is more diverse, including more vegetables. 
Abdi-Wali and other community members were trained on bee-keeping. Among eleven hives within the community, five have already been colonised. Last year, they harvested 6.5 kilograms, which was a promising start. 
For Safiya, one of the most important skills she learnt was how to select the best seeds. Before the drought, and the World Vision initiative, she was also a pastoralist, taking care of livestock and would have never imagined becoming a farmer. This transition happened due to the drought and thanks to the support of World Vision. 
According to Safiya, this new activity has also had an important impact on the schooling of her children. Before, as pastoralists, they were sending some of their children to herd their livestock. Now, their children can help them at the farm, and still have more time for school and studying.