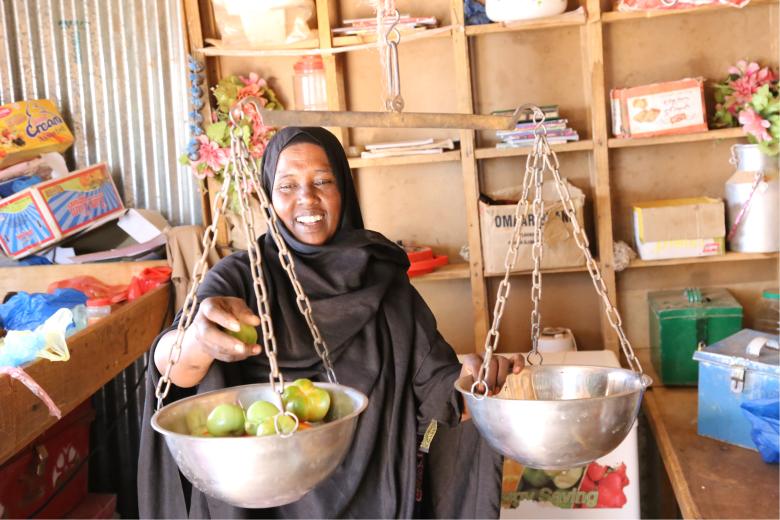 Giving hope to fistula survivors
Wednesday, January 27, 2021
Deeqa narrates her ordeal
Deeqa, 35-year-old mother of seven children (three girls and four boys) is a member of Ilays Savings Group in Somaliland. When Deeqa developed fistula, she lived in the rural where there was no health facility. At that time, she delivered at home without any midwife support. Fistula is a condition that affects women who have had prolonged labour during child birth and young mothers who have delivered from home without proper medical support.
"I lived in pain for a long time without getting treatment. My family was poor and we had nothing. It was a very difficult situation," Deeqa recalls.
During the drought season, the situation did not get better. Life was even harder for Deeqa. All her animals, including herds of 100 sheep and goats, six camels and one donkey died. When the drought hit, it did not only affect Deeqa's family; it impacted thousands of the pastoral community in Somaliland who migrated to towns in search of greener pastures after losing their livestock.
"When all my animals died, life was so hard for my family and we decided to move to Buroa town to look for food and shelter. We arrived in Buroa with nothing. One of my relatives provided one room of his house for us to live in. We depended on food donations from relatives for eight months, after which we were asked to vacate." Deeqa continues to narrate her ordeal.
Buroa has about seven Internally Displaced Persons (IDP) settlements, mostly created after drought hit Somaliland in 2017, forcing people to migrate from their rural homes to towns to seek humanitarian support and a better life. Deeqa settled in Koosaar IDP settlement after someone provided her a piece of small land. However, her problems were far from over. She was also struggling with fistula and was very vulnerable as her husband developed a mental illness.
"Things got worse when my husband got sick. I had no one to support me. He needed to see a doctor, but I was unable to get any help. I was still struggling with fistula." Deeqa shares. "When I met the World Vision team, they supported me to get treated. I underwent surgery at Borama hospital and all my medical expenses were paid."
World Vision implements a project supporting women with fistula complications, as well as other reproductive health challenges, in seven IDP camps in Buroa (including Koosaar) to improve their health and livelihoods. Through this project, World Vision supports women to access treatment and turn their lives around through surgery at Borama Hospital, psychosocial support, and livelihood assistance as they recover.
After recovery, World Vision integrates the women into livelihood support initiatives including Village Savings and Loans Associations (VSLAs) where they can save and borrow money to run small businesses and generate income to support their families. Deeqa was one of the lucky women who benefited from this project.
"I recovered from fistula and when I came back to my home, World Vision gave me seven goats and assisted me with food. I also attended training sessions on how to manage a small business, counselling on the importance of antenatal and postnatal care during pregnancy and they were very useful." Deeqa explains, adding that through the knowledge gained; "I have also learnt about the risks and effects of Female Genital Mutilation (FGM) and my daughters will not go through it."
Deeqa was among 30 fistula survivors who were registered to also benefit from World Vision-implemented General Food Distribution (GFD) with funding support from the UN World Food Programme (WFP). Beneficiaries of this project receive a monthly food basket of US $60. This further assistance has enabled mothers and their families to receive integrated support on health and food security which has improved the living conditions of their children.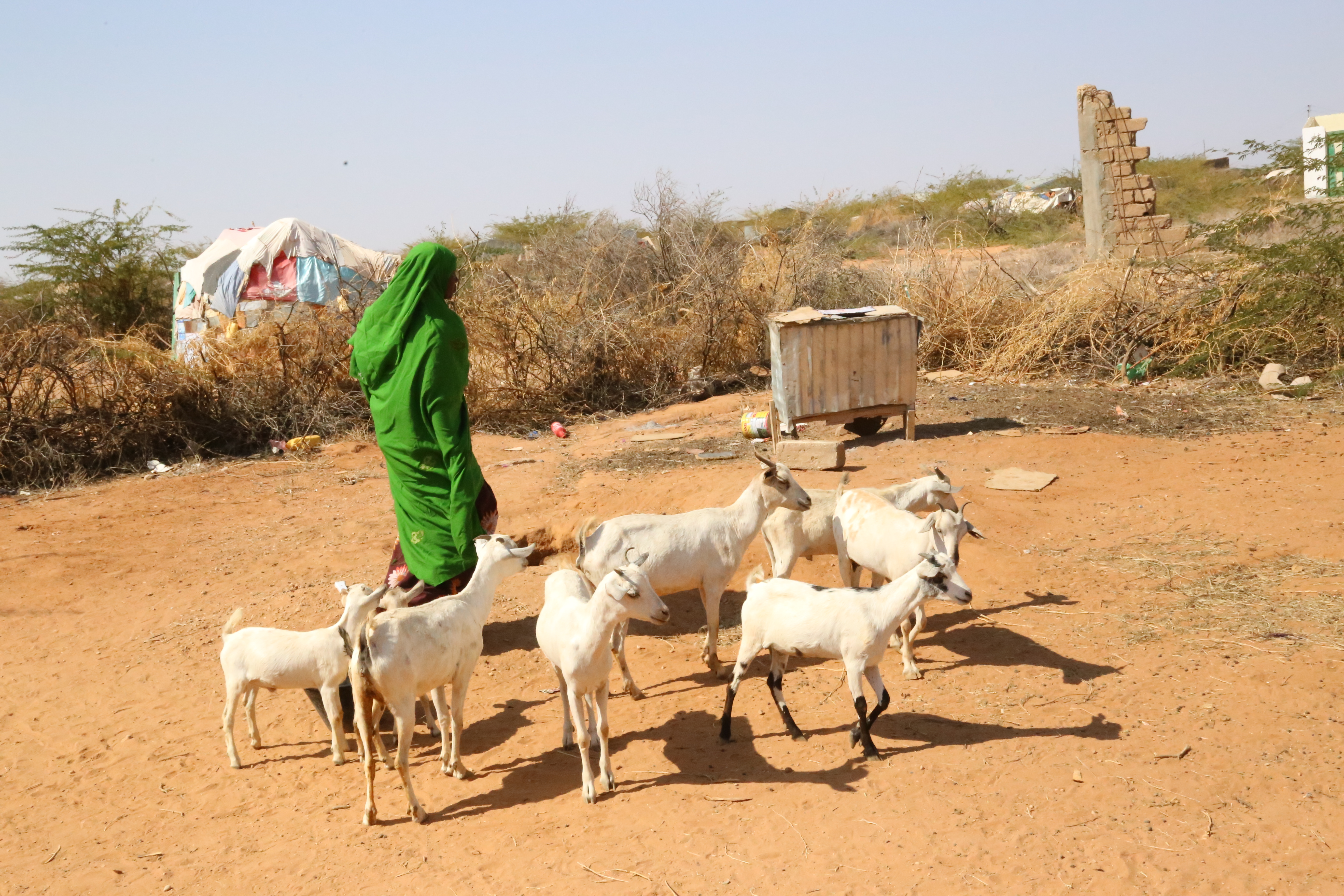 The story of Kaltuun, Ilays savings group chairlady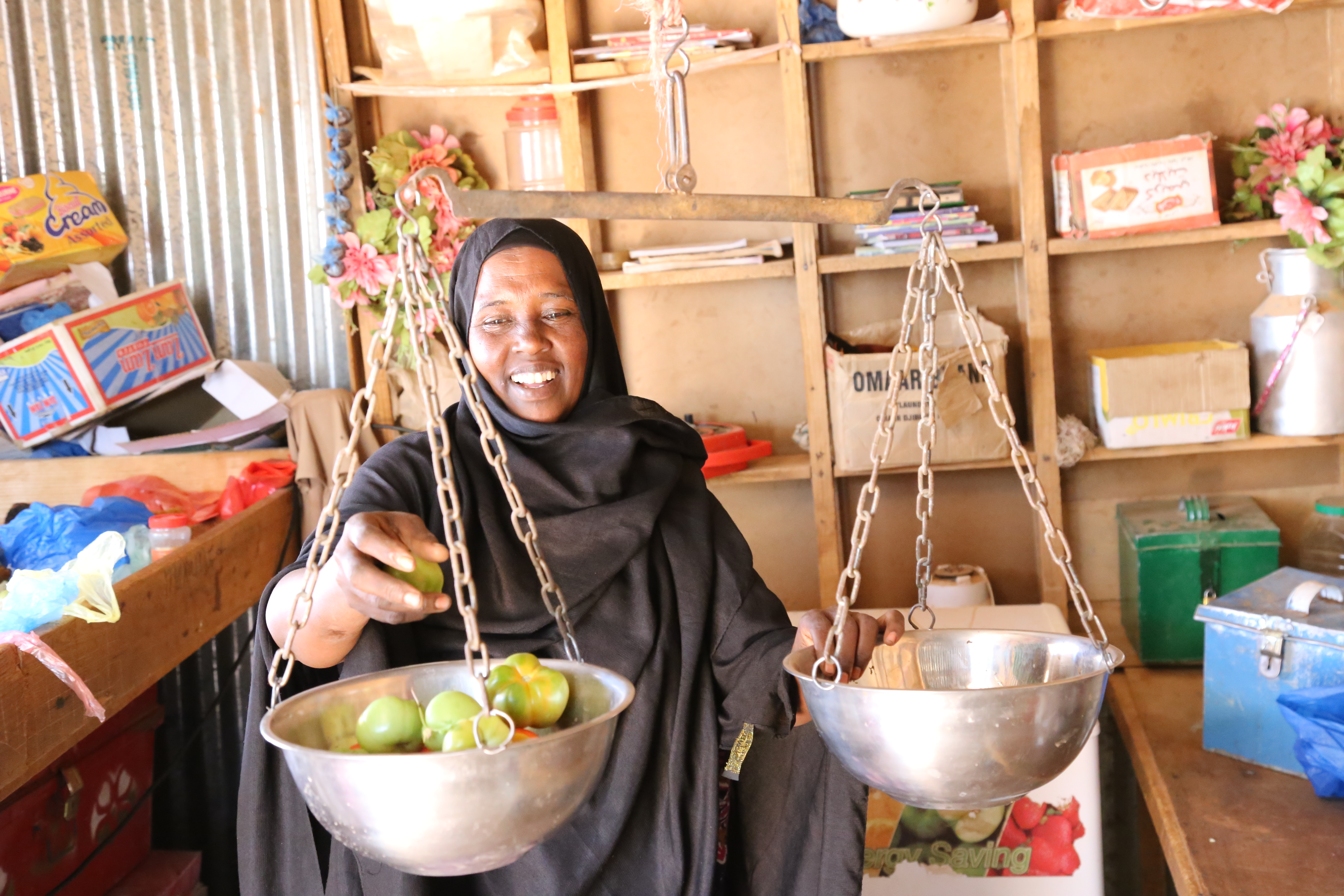 Kaltuun (48), a mother of 10 children (six girls and four boys) also lives in the same location as Deeqa. She is the chairlady of Ilays VSLA group which also supports women affected by fistula. Kaltuun also shared her story and how she benefited from the project. Ilays VSLA group was established in February 2017 by a group of 22 women who were supported by World Vision to acquire small business management skills.
"Many women used to hide at home because we were afraid of [stigma] if the community knew about their situation. Since we formed the group, the situation has changed. It has been easy to interact and an opportunity for us to support each other, exchange ideas and advise each other about the fistula problems." Kaltuun explains.
She continues:"World Vision gave us each US $500 to create small businesses which we all invested. This created an opportunity for us to improve our income. Every member contributes in our savings box 20,000 Somali shillings (US $35) monthly. In total we save 440,000 Somali shillings (US $764) per month." 
"Through the association we have gained unity and emotional support." Kaltuun adds. This has helped affected women to overcome the trauma caused as result of fistula complications and those who had separated to re-unite with their families.
Fistula complications can cause psychological effects on affected women and girls, and the condition remains a potentially life-threatening condition that causes untold pain and suffering if not medically addressed.
Kaltuun continues to share her story and how she managed to overcome. "I developed fistula complications in 1998 after delivering my second child. There was no doctor in the IDP camp so I was forced to deliver my baby in the house. It was difficult without medical support. I struggled with my situation until 2017 (for 19 years)." she recalls.
"On two occasions we separated with my husband because of misunderstanding about my situation. But I am glad after getting support from the World Vision team who referred me to Borama hospital where I met very good doctors and nurses who treated and took care of me. I underwent a surgery and stayed for about 21 days to recover. When I returned home, we re-united with my husband and family again." Kaltuun narrates.
Kaltuun says many men have a wrong perception of fistula and its cure. They don't believe this is something which can be cured or solved. "My husband now understands that fistula is a normal disease and it can be cured. After my healing it has changed his attitude towards fistula, and now we live happily." she adds.
"Apart from the US $500 World Vision gave me to start a shop, I was also given seven goats to increase my livestock. Now I have a total of 32 and nine of them are about to deliver in the coming months. I also set up a shop where I sell onions, potatoes, tomatoes, sugar, rice, bread, sweets, water and many other things. I use the profit I get from the sales to pay for my family expenses including school fees for my children, buying them clothes, food, and the school break time snack for our six children." she states.
Kaltuun says that through the group, members have also shared and gained knowledge about the condition, how to manage the savings group, and how to save money and re-invest after three months of their savings.