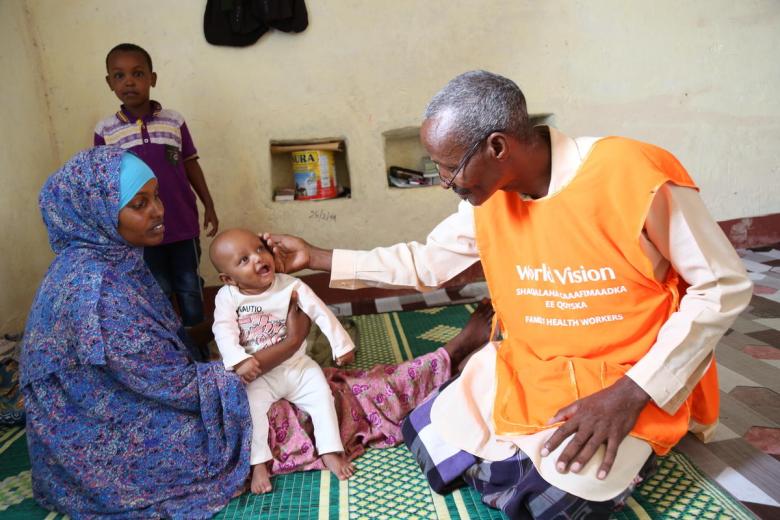 A pillar for his community – Dayib The Health Worker
Tuesday, January 7, 2020
By Abdirahman Muse, World Vision Communications Coordinator, Somalia
Dayib Muuse Beegsi, 55, is a community health worker and a father of four. He lives in Kalabaydh village in the Awdal region of Baki district in Somaliland. As a community health worker in Kalabaydh, he visits between 2 - 4 families every day to provide health care services to expectant mothers and sick children. He also directs them to health facilities where they can get comprehensive medical care.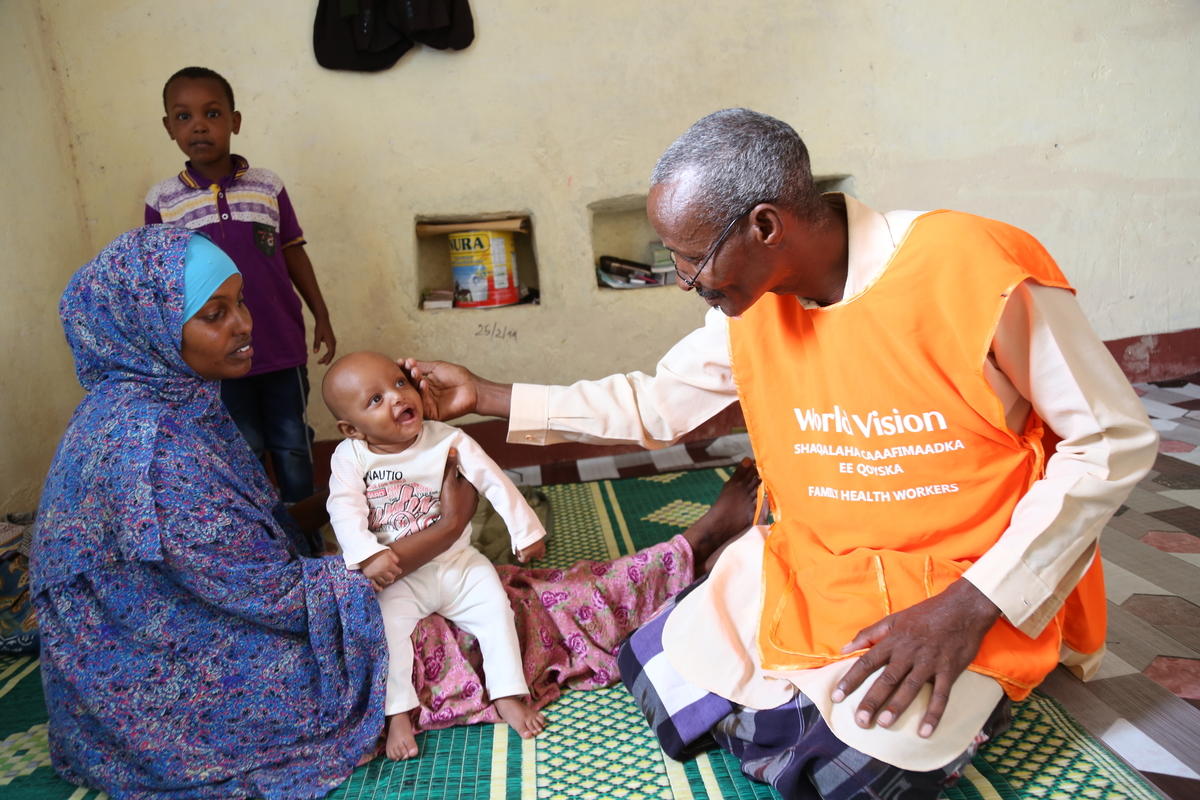 Like many other rural villages in the country, Kalabaydh had been facing challenges while trying to access specialized health services and care due to the scarcity of trained health workers and well-equipped health facilities near her home.
Thanks to a World Vision project that aimed to build the capacity of Ministry of Health workers in 43 villages, including Kalabaydh, things are better now. Dayib was among 60 health workers who were trained to support community members with basic health services as well as how to manage the demands for his support; thanks to the Integrated Community Case Management (ICCM Approach) by World Vision in 2017.
During the training, he learned how to tackle physical and financial barriers that denied communities' access to treatment for pneumonia, diarrhea and malaria which had led to high numbers of child mortality.
"I was trained on how to apply the integrated approach which is more effective for home-based care treatment with minimal cost. I was also trained on Timed and Targeted Counselling (TTC), an approach to provide the relevant messages for the specific pregnancy period to the expectant mothers and children who are about two years old," Dayib says.
Dayib goes on to explain that the community had no Maternal and Child Health clinic (MCH) or health facility and that was what prompted him to take the course so that he could support the expectant mothers and sick children in his community. He's passionate about his work and says he finds joy in helping his people.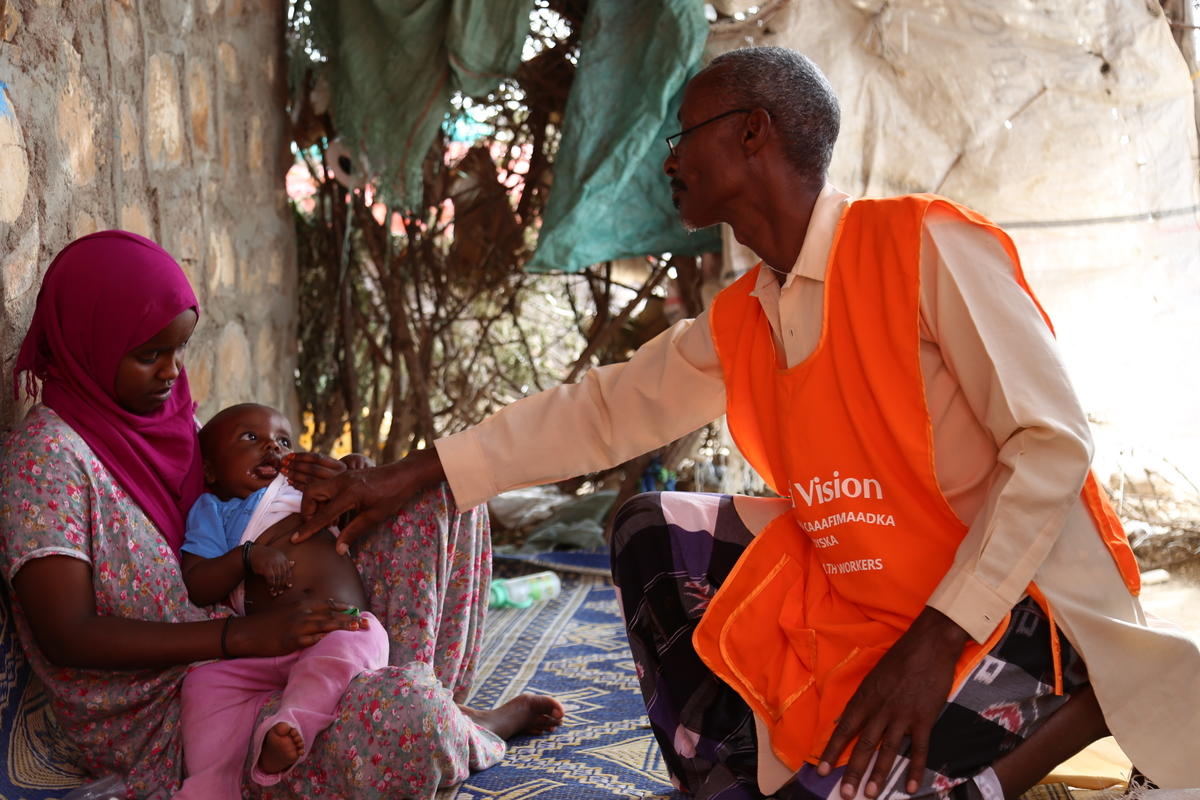 "When someone got sick, they had to travel to Ali-Haydh village which is 40 kilometres from Kalabaydh to seek medical assistance. I remember one time my wife got sick with Anemia, she had no energy, had shortness of breath and convulsions. I was so confused, I didn't know what to do. I had no money to hire a car to take her to the hospital. Luckily, she got better. I could not recognize what was ailing her from the symptoms she had at the time. But, after the training by World Vision, I can easily tell what disease someone has by examining the symptoms and know what treatment to administer or do a referral if they need special medical attention," Dayib explains.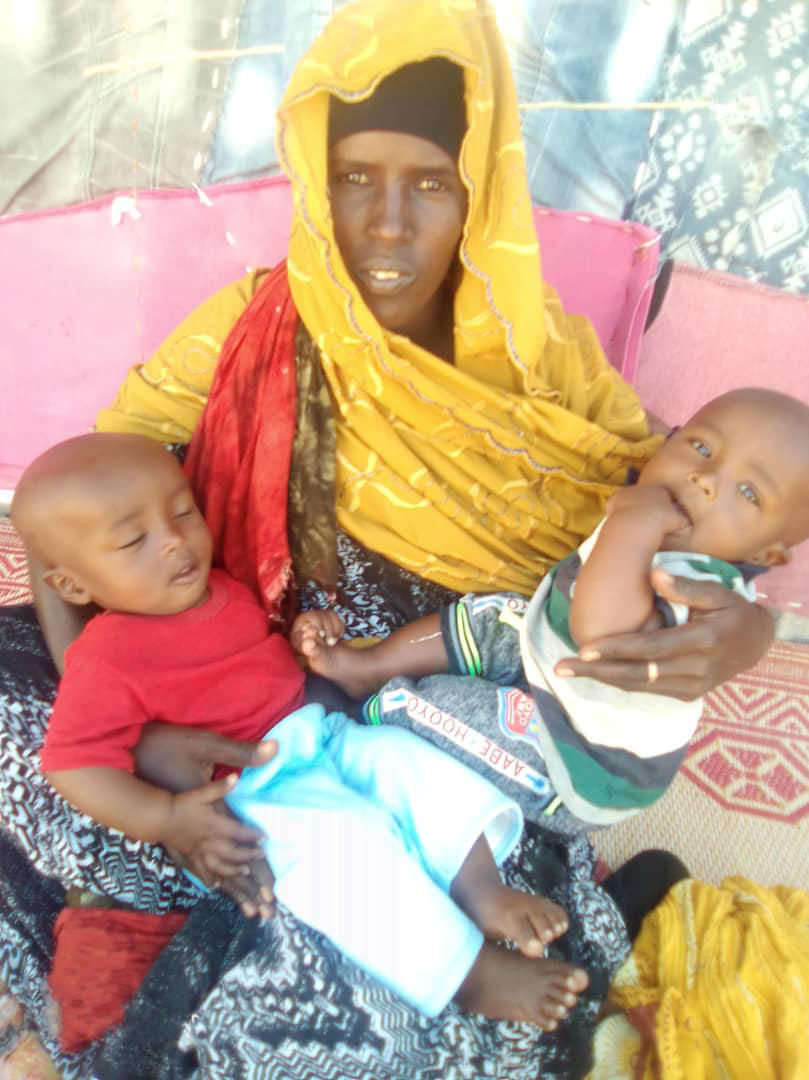 Ayan Omar Arrarse, a mother of two boys cannot hide her joy after having a successful delivery following Dayib's advise when he attended to her during his door-to-door home visits. She is one of the community members who has benefitted from the health and care services Dayib gives.
 "I was rushed to Gabiley hospital far away from our village to deliver my boys (twins). I had complications and lost a lot of blood during birth. The hospital had to give me more blood (1000 Cubic centimetre transfusion of blood). Even with the complications, I delivered safely and went back home after I recovered," recalls Ayan.
"My family and I are so grateful to Dayib for giving us advice to go to a hospital. That [information] saved our lives. My boys are alive because of him," she adds.
The main challenge in Kalabaydh village, which hosts about 330 households, is the accessibility of health facilities with ease. Dayib is committed to helping his community by making door-to-door visits to provide medical advice and refer expectant mothers and sick children to the nearest health facilities when in dire need of medical attention.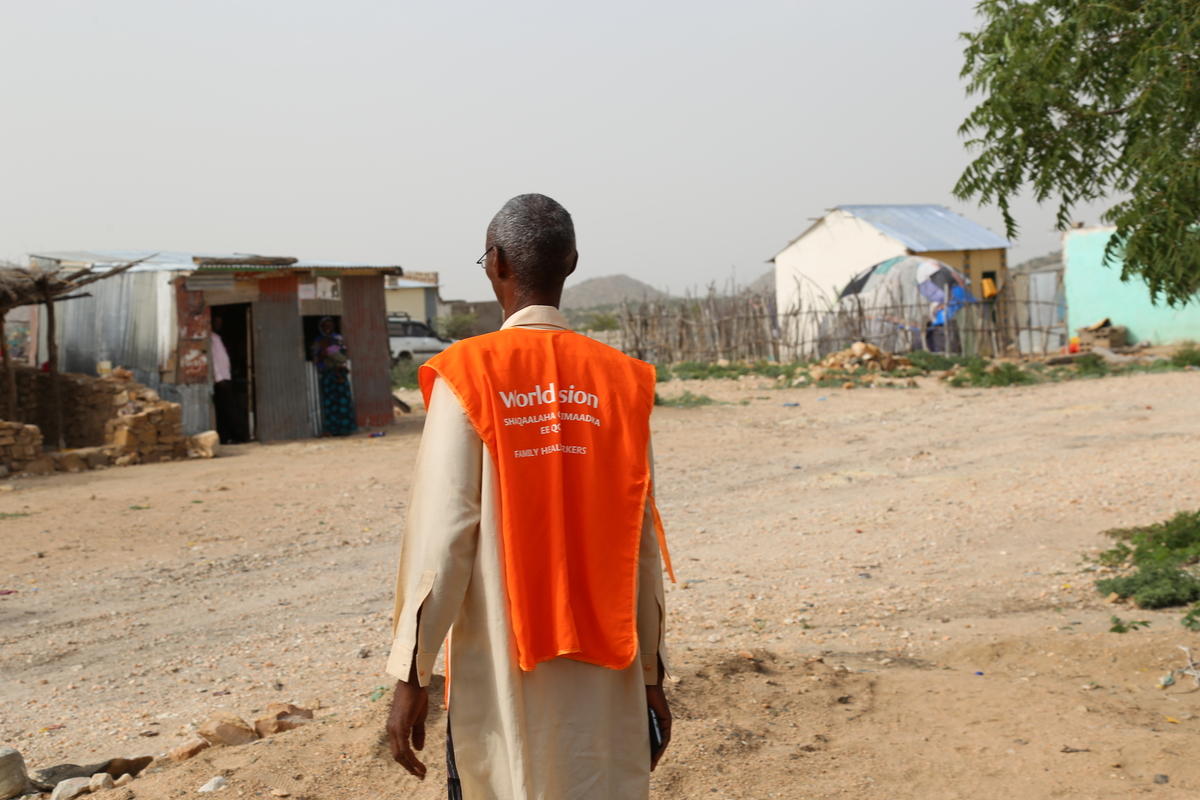 "Based on the skills I gained in the training, I also support my family. I sent my wife to the Maternal and Child Health clinic (MCH) about five times to get Antenatal Care and Postnatal Care to avoid any risks that may arise during her pregnancy period. I also made sure she fed on the right food nutrients to better her health and that of the baby," he adds.
Dayib gets requests for help from many expectant mothers and at times he walks 15 - 20 kilometres to different houses outside the village to provide medical assistance to those who desperately need it. He is happy to share his contact details with the community in case they need his assistance.
Over the five targeted districts, World Vision reached 43 villages/communities with trained health volunteers. It is estimated that each village has 400 households with 6 members per household, therefore the total targeted population at the household level was 103,200. All the households were mapped by the village health workers.
Through this intervention, World Vision aims to improve the nutritional status of children under five years old and pregnant/lactating mothers, to reduce infections and diseases and to utilize the basic reproductive maternal, neonatal and child health services.
This project was funded by World Vision US.