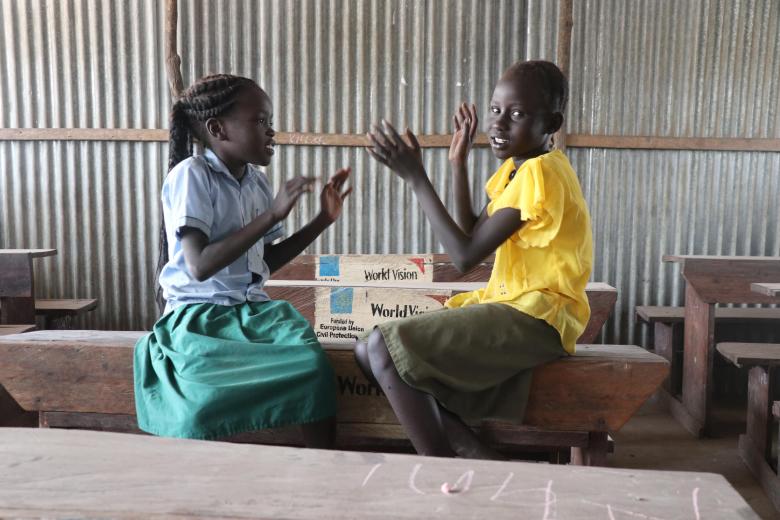 Beyond learning spaces: South Sudanese children learn to dream again
Wednesday, March 15, 2023
With every displacement, dreams and childhoods are lost. Such is the case with the internally displaced children in South Sudan, where dreams do not take root because children constantly need to flee. By providing more conducive learning spaces, World Vision and the European Union are aiming to help children learn to dream again and live in hope for the future.
Malakal, the capital city of South Sudan's Upper Nile region, suffered immensely when the civil war broke out in 2013, destroying most of the city's infrastructure. And it has yet to recover. Still reeling from the impact of the protracted conflict, Malakal's situation worsened in 2016 with the influx of internally displaced people (IDP)* from neighboring counties because of ongoing conflict, hence, putting much pressure on the already strained resources and facilities, especially schools.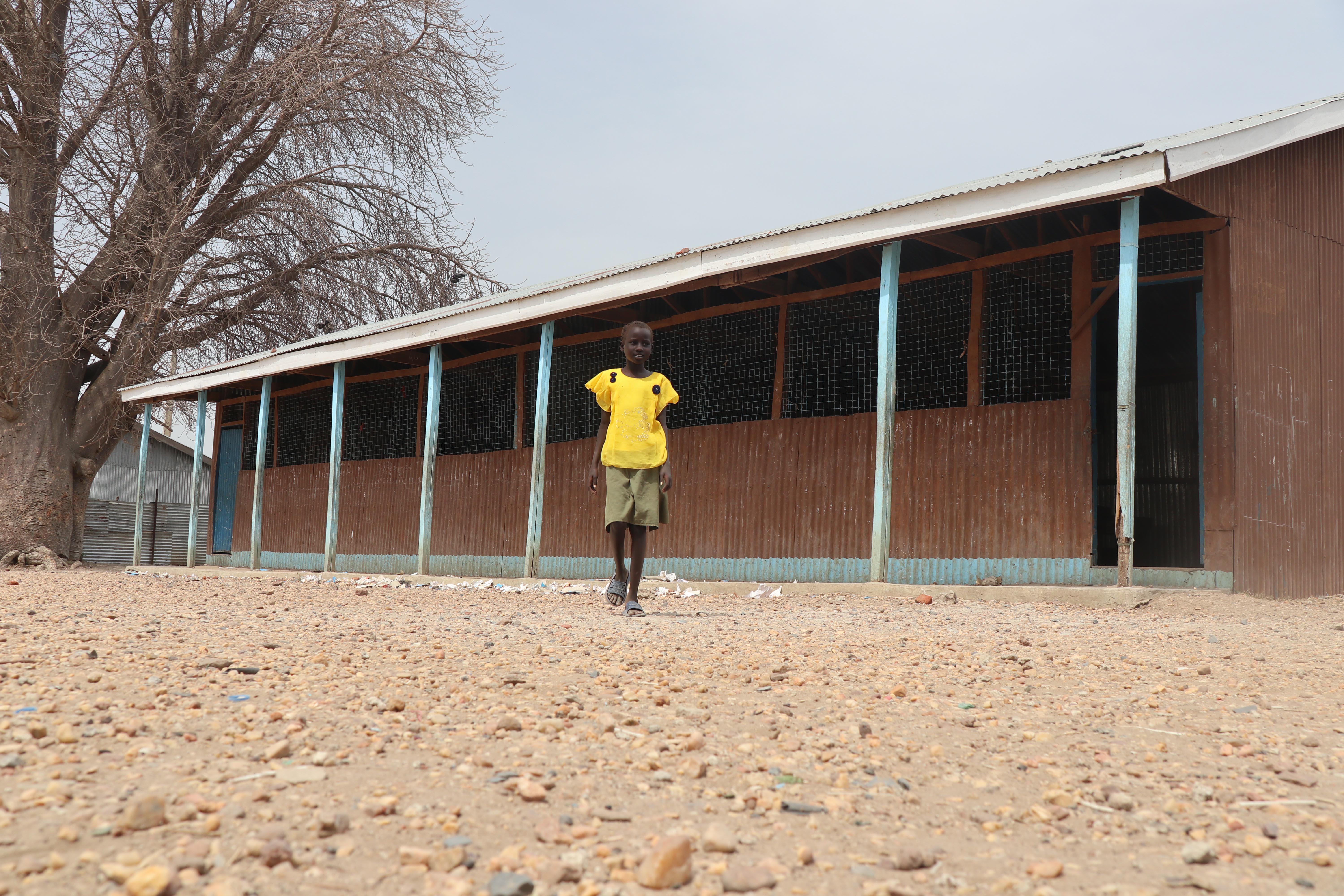 "I was three years old and had just joined a preschool when the conflict began in 2016. I was excited to go to school. But when the conflict happened, my family and I needed to move to different places to be safe. So, I stopped going to school. I'm happy that I can go back to school in 2021," narrates, 10-year-old Apul.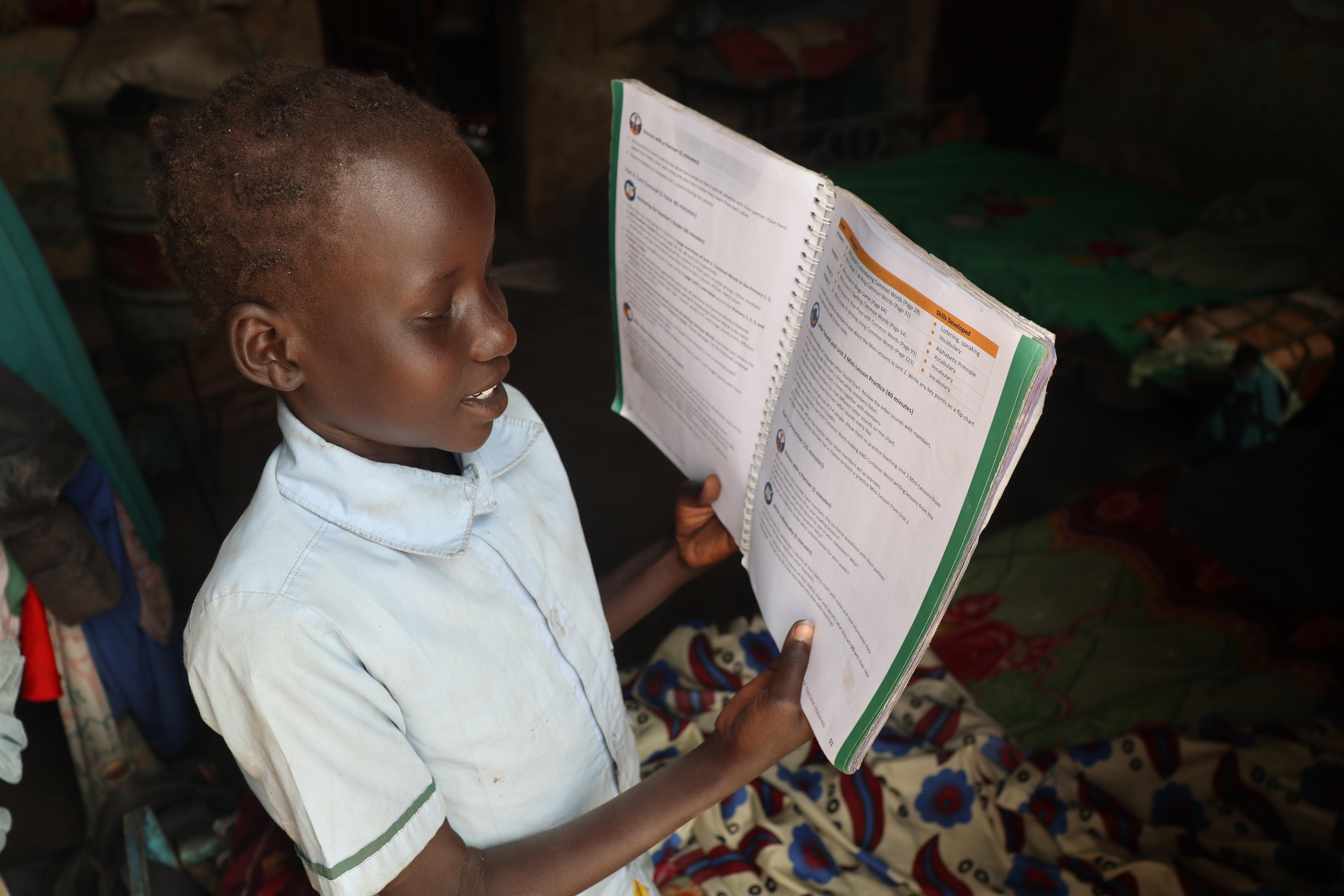 Even before the 2016 conflict, the school needed more adequate learning spaces to accommodate all the learners within the area. It had no facilities to accommodate learners at different primary levels.
The school structure itself was not conducive to learning. It was made of stone bricks and worn-out plastic sheets. "Students at that time could only attend the class for two hours inside the school. Some classes were held outside the school.  Classes were often disrupted by the weather. Students were sent home when the heat became intolerable, and when it rained. All these affected their learning. But we have no choice," shares Bidit Goanar, a teacher in a primary school in Malakal.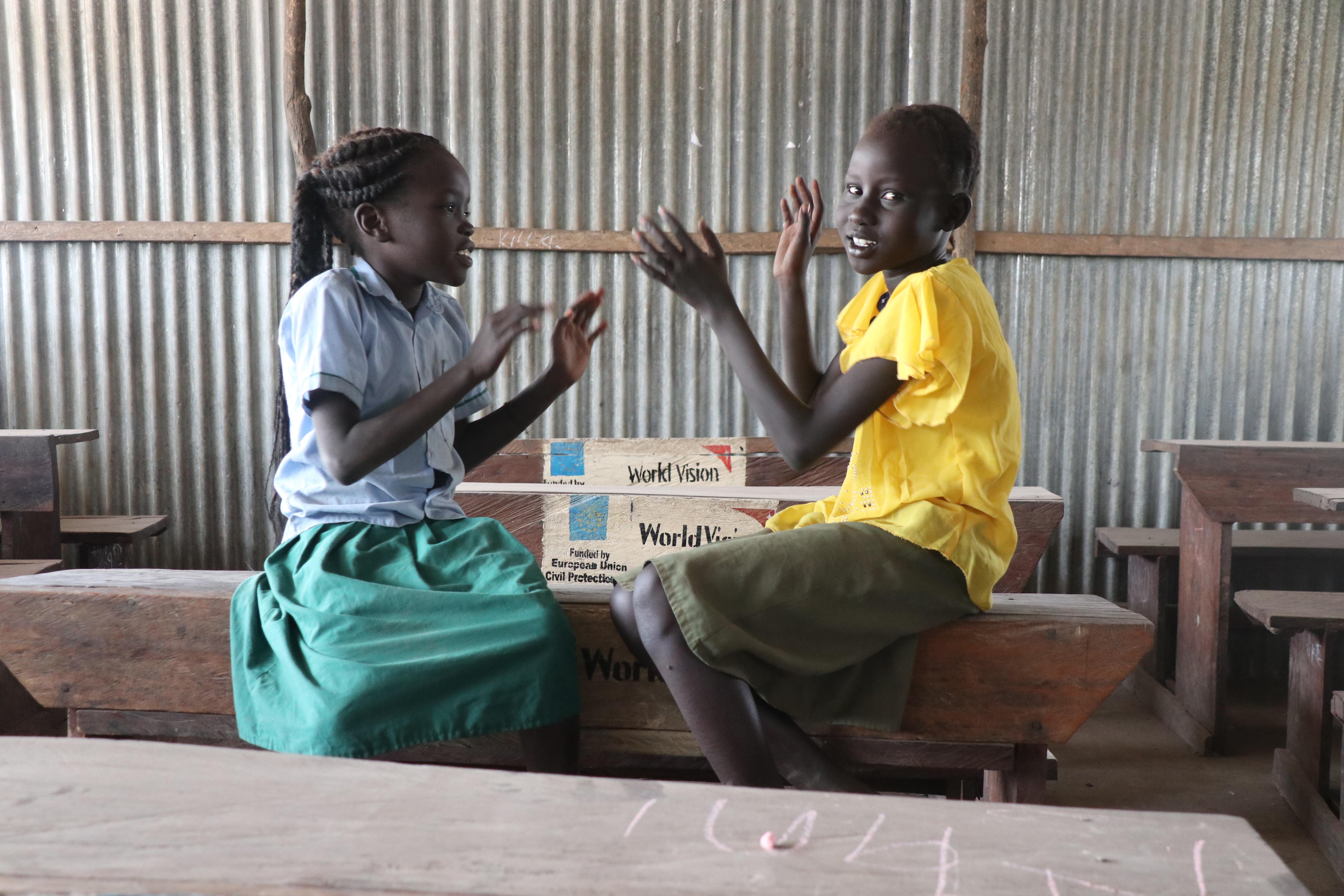 World Vision, with support from the European Union, constructed 11 temporary learning spaces (TLS) in schools in Upper Nile State. The objective of setting up the TLS is for children to have a conducive learning environment that supports effective teaching and learning.
In a primary school in Malakal, approximately 200 children use the TLS. With TLS, children like Apul are excited to be back in school and have a comfortable class. "I am happy attending my classes.  We (pupils) have desks. We are comfortable. I enjoy being at school," Apul shares. Apul's elder brother, Deng, also enjoys going to school.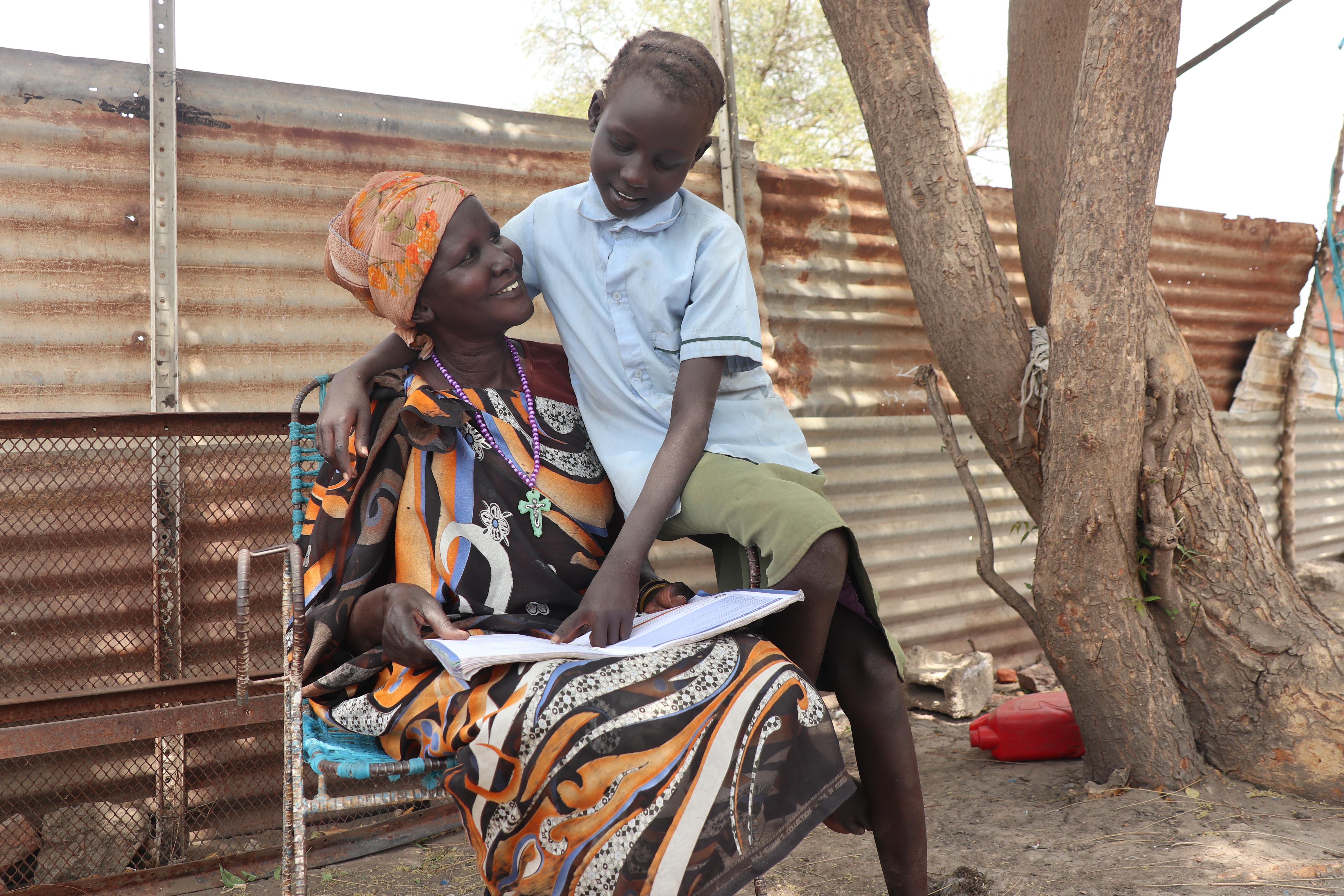 Awori Emmanuel, World Vision South Sudan Education Manager, says, "Constructing the TLC plays a critical role in nurturing children's acceptable behavior. TLS provides a safe and conducive space not just for learning, but also for building better relationships among learners, as well as with their teachers. When children feel good, safe, and comfortable, the more they are likely to attend classes, thus reducing the incidents of children dropping out from school."
* To date, there are an estimated 8 million IDPs in South Sudan. Of this number, 7 percent live in informal settlements.  Malakal hosts a significant number of the IDPs in the Protection of Civilian sites and around the town.
Story and photos by Scovia Charles, World Vision South Sudan Communications Coordinator