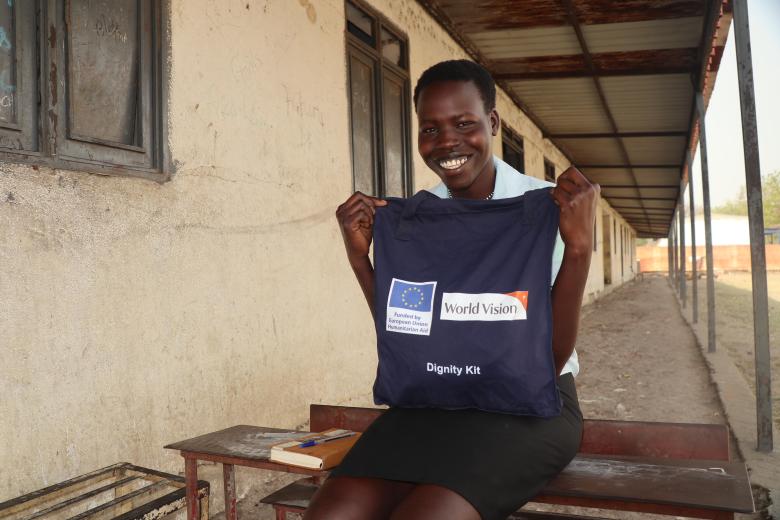 Dignity kits give girls in South Sudan a fair shot to dare greatly
Wednesday, March 15, 2023
For girls in South Sudan like 16-year-old Nyantar, practicing and maintaining proper hygiene gives them the courage to break barriers and the confidence to achieve their dreams. World Vision, together with the European Union through the European Civil Protection and Humanitarian Aid (ECHO), prioritizes the provision of dignity or hygiene kits for displaced women and girls to help them regain their confidence to be seen, heard, and respected at school, in their families, and their community.
Nyantar is a primary four pupil in a primary school in Upper Nile State. She lives with her mother and 12 siblings. Her parents come from Jonglei state.
"My father died when I was 5, and since then, my mom Akuol, 68, took care of us," she said. Her family abandoned their village in 2014 due to the crisis. She remembered, "Our houses were burnt down. Our cattle, poultry, and food were forcefully taken away."
Nyantar's family stayed at the Malakal Protection of Civilians (POC) settlement site for two years. However, when the conflict erupted in the POC, they were forced to flee to Malakal town, leaving their belongings behind.
"This situation disrupted my studies. I almost lost hope. I thought I won't be able to enroll in school again. Fortunately, I managed to enroll in the primary school where I am currently learning. For that, I am grateful," she shares.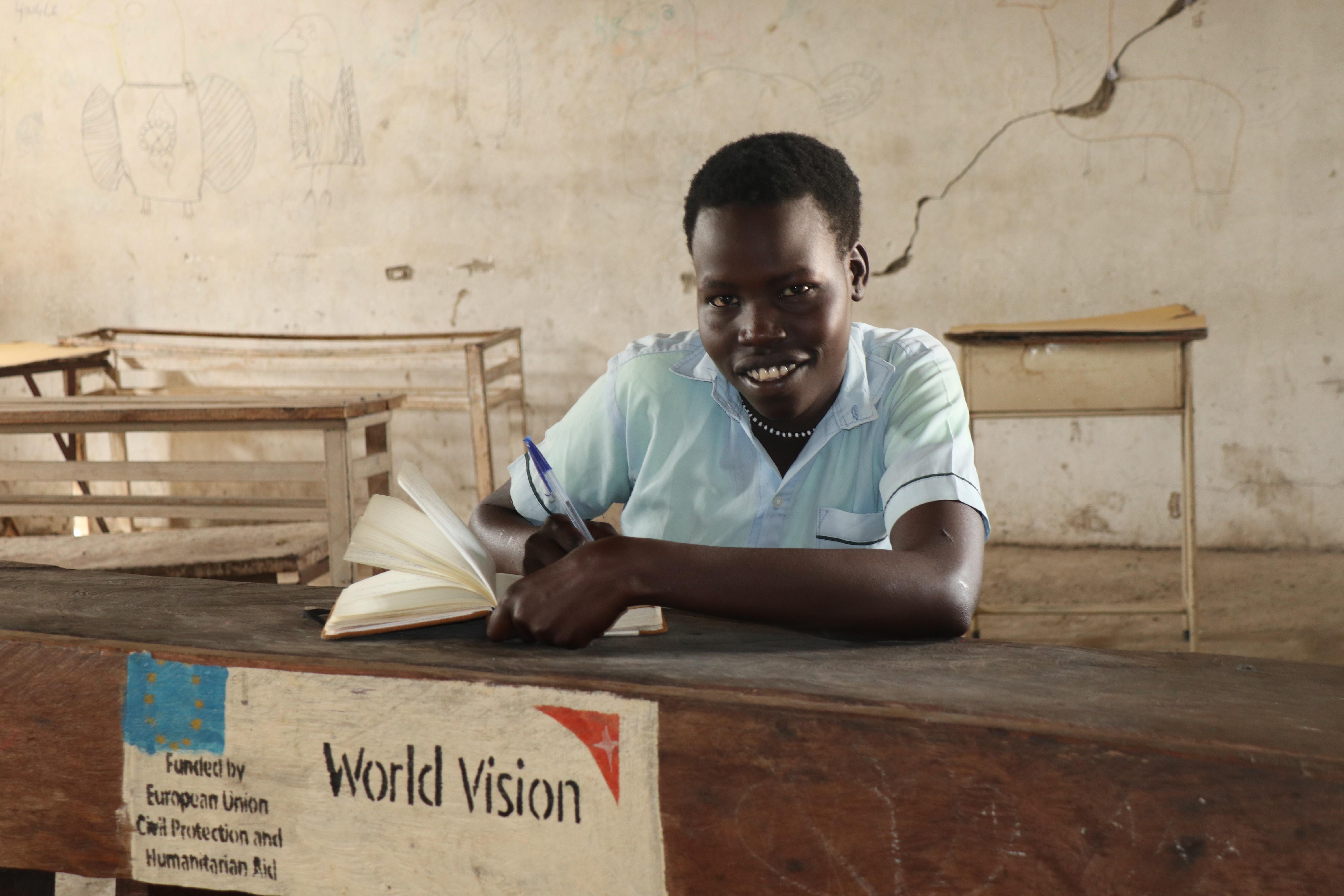 World Vision, with funding support from the European Union, has supported over 3,500 school children with dignity kits composed of sanitary pads, panties, soaps, nail cutters, torches, towels, etc., to contribute to the psychosocial and physical well-being of adolescent school girls, minimize school dropout, and promote retention.
"I got a dignity kit which made my studies easier. Before I received the dignity kit, my situation was difficult. I could not get soap for washing clothes, so I had to ask my mother and elderly brother for support, and if they didn't have, I would wash my clothes without any soap," she adds.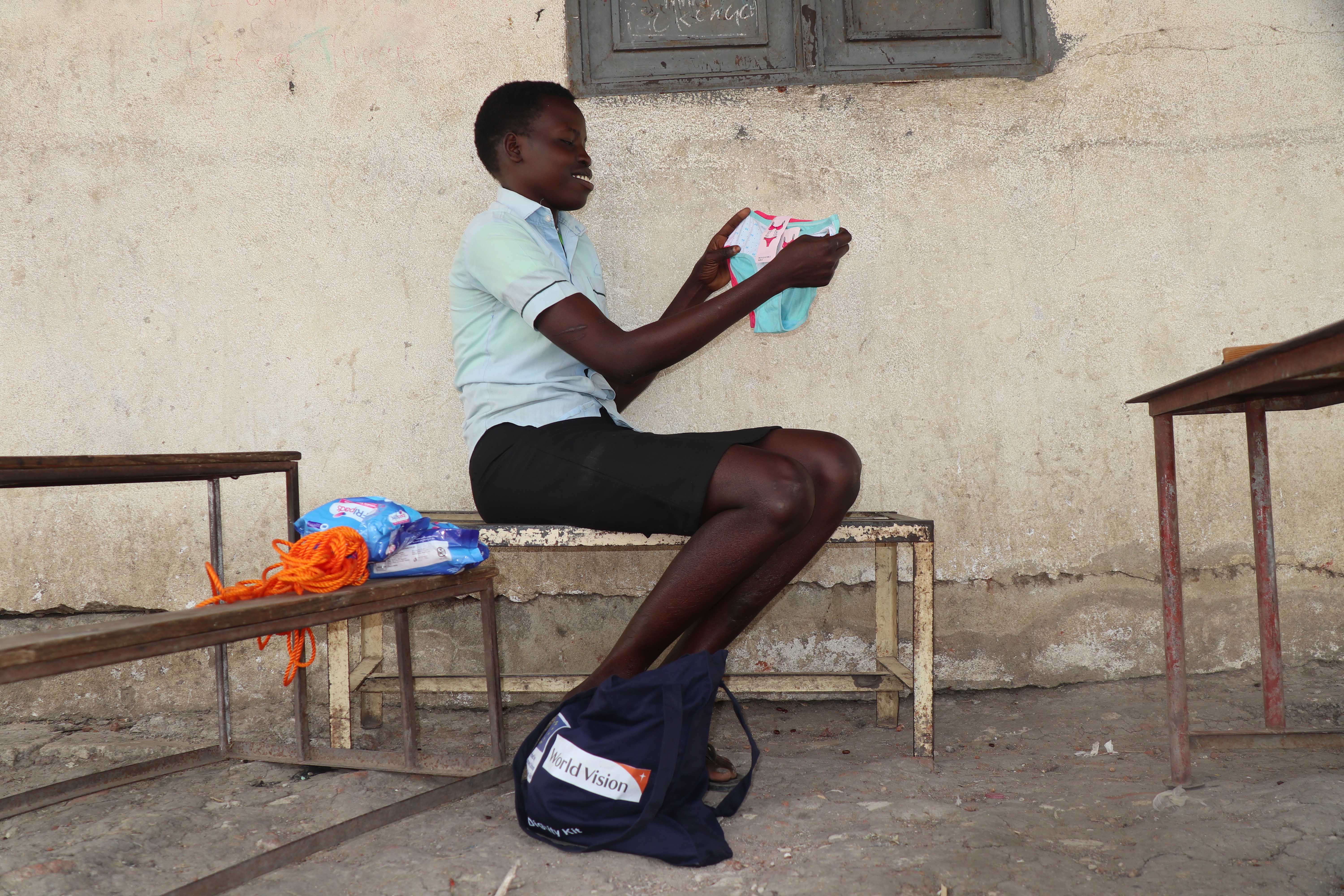 Nyantar did not have pads when she first experienced her menstruation period. "I had to double my underwear and clothes not to stain my uniform and avoid being bullied in school. I have no worries now and can now concentrate on my studies," she shares.
Nyantar uses her soap to maintain good hygiene practices in her family and shares her items with her siblings. In addition, the school gave them learning materials (learner's kits) from the school, encouraging them to study hard.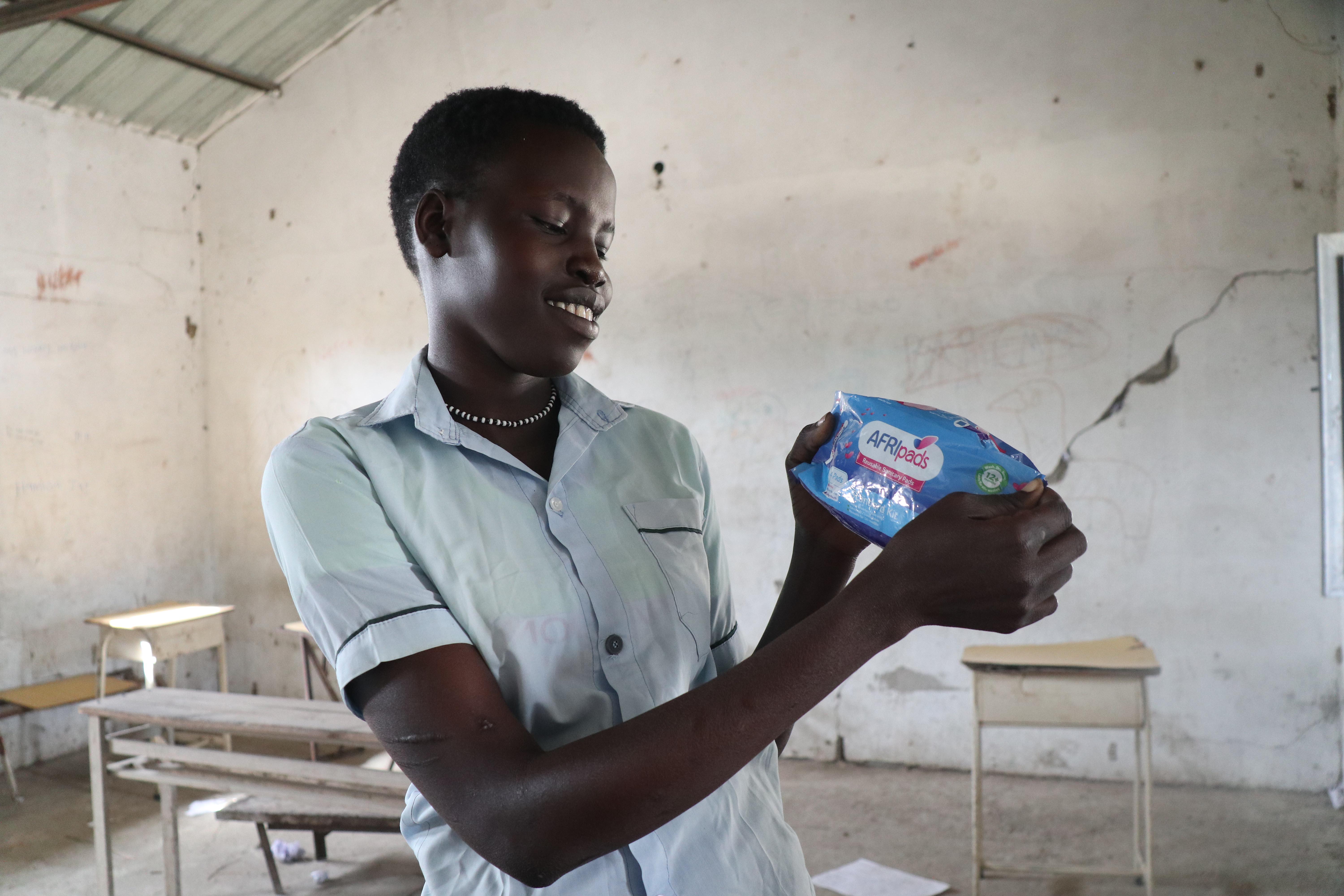 One of her two disabled brothers goes to school with support in a wheelchair. She wishes that her other disabled brother and others who stay home will be able to go to school to achieve their dreams.
Awori Emmanuel, World Vision South Sudan Education Manager, explains, "The provision of dignity kits to adolescent girls and women plays an important role in helping maintain their dignity, confidence, and self-esteem. In addition, dignity Kits help guarantee the mobility and safety of women and ensure that school-going girls do not skip their classes anymore."
Story by Thon Malith, World Vision South Sudan ECHO Project officer. Photo by Scovia Charles, World Vision South Sudan Communications Coordinator