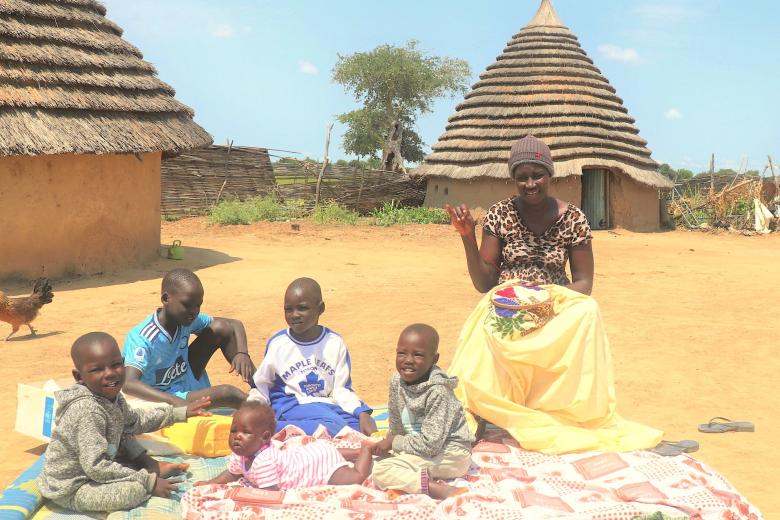 An empowered world view changes a South Sudanese family's perspective on peace, harmony and unity
Monday, December 7, 2020
"With diligence and hard work, family stability and progress are possible", says Nyanyai Riak Yak.
Like in most South Sudanese families, this 33-year old mother of five often blamed her husband for not providing for the family. She often felt mistreated and less valued. Nyanyai adds, "I always demanded for my husband to provide everything for me."
But Nyanyai's husband Chol Giir was then jobless. Their family life was full of problems and they often lack basic needs. The future remained uncertain for the couple until 2019 when World Vision's Empowered World View Initiative helped bring change to the family.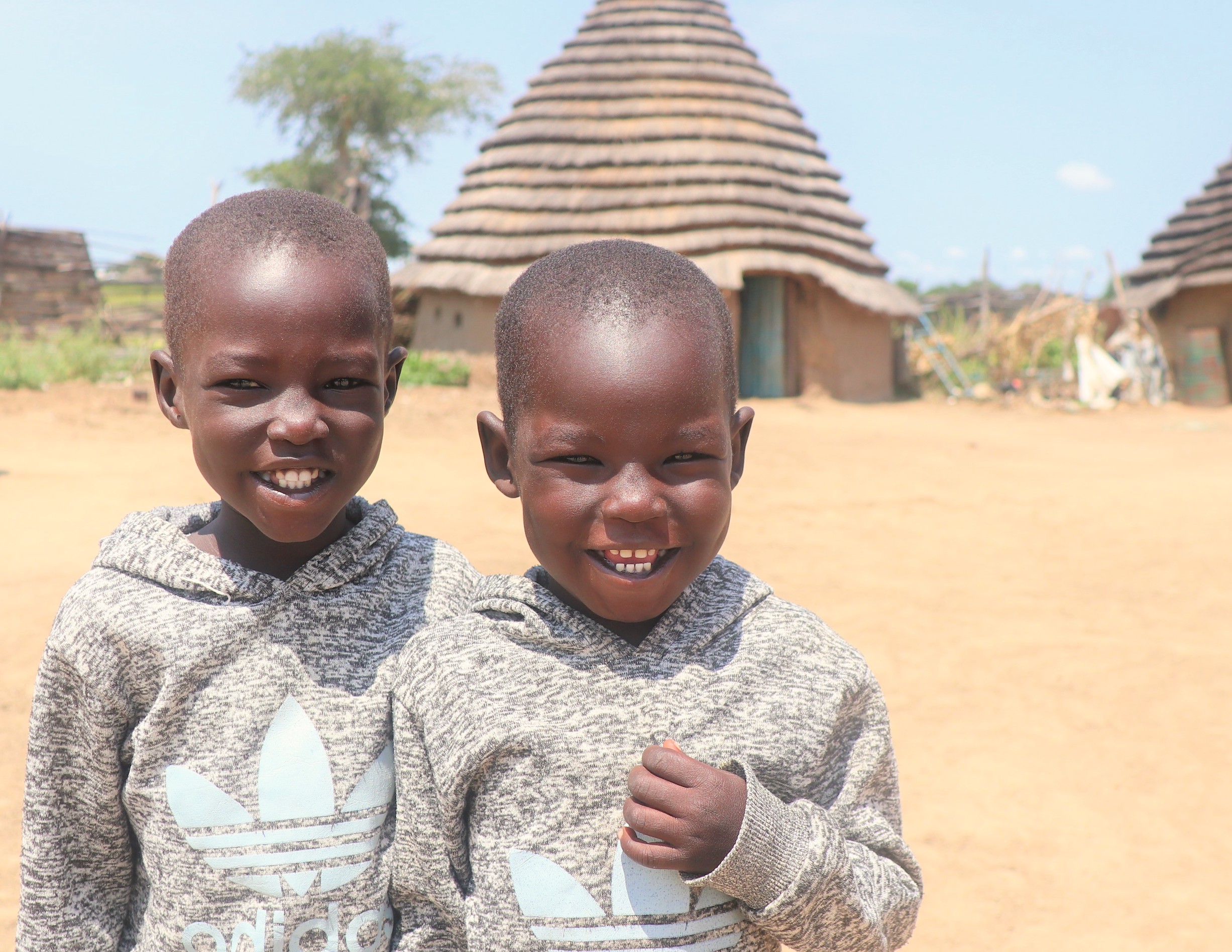 World Vision's Empowered Worldview (EWV) training is designed to help people understand their own worth and how they can utilize their full potential by employing their talents and the resources available to them. Based on biblical principles, EWV is now being adapted to work with Muslim and Hindu communities.
Nyanyai recollects, "I was blessed to be among the first participants to attend the workshop in Twic County intended for faith leaders from various religious denominations."
I wanted my husband to provide for everything. When he failed, I would get tough on him. The quarrels and bitterness brought mistrust and deprived the family of peace and happiness
She says, "The training changed my perspective in life and even helped me land a job. I started believing in myself more. I realized that quarreling with my husband was not the solution but rather working together to raise our family." 
When World Vision advertised for the community nutrition volunteer position in Turalei Nutrition Site, Nyanyai was hired for the position, and her training prepared her for the job.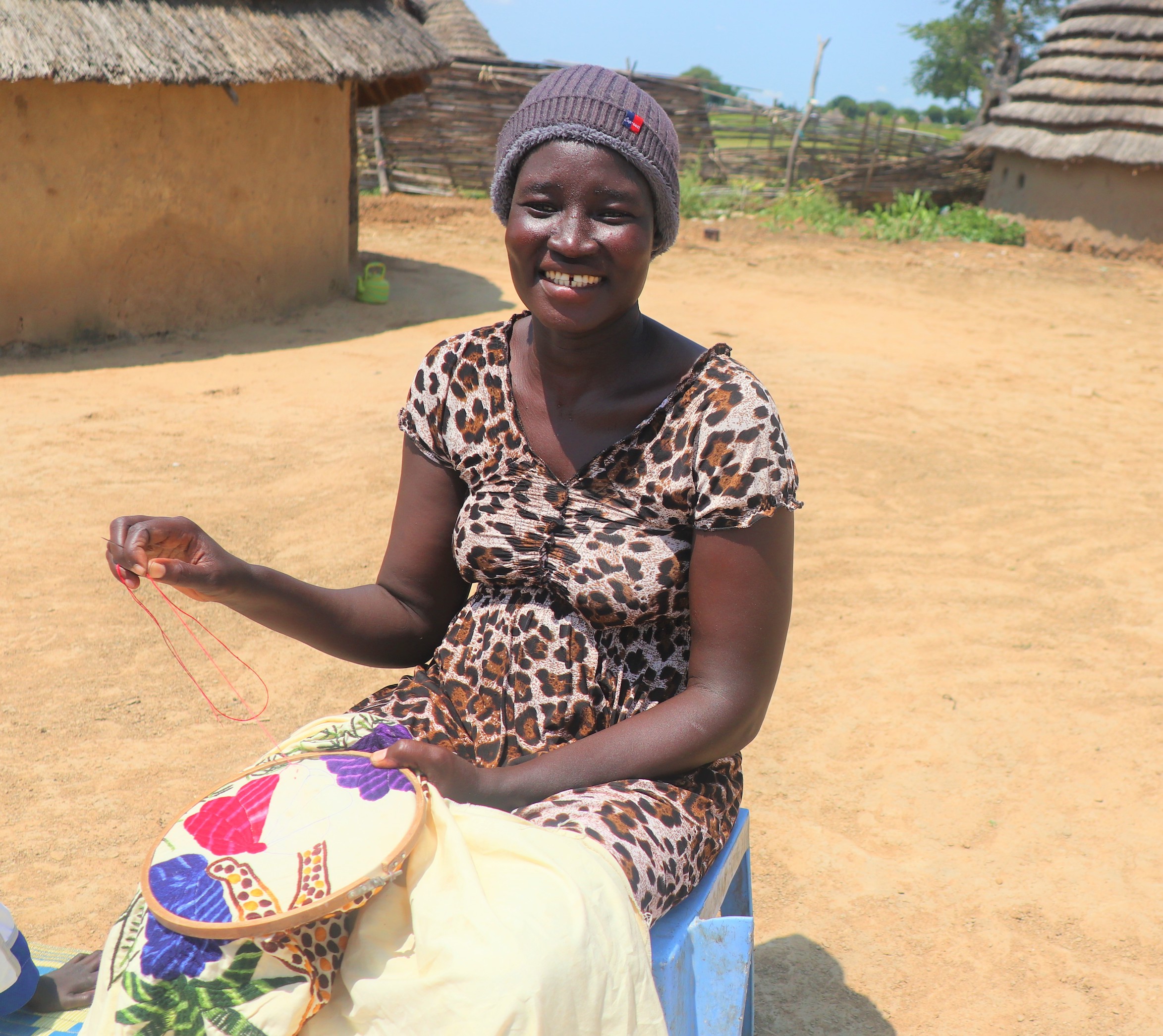 "The job provided me a monthly income which reduced my dependency on my husband. Part of it I invested in a local embroidery business. I buy plain cloth fabrics from the market in Wau, cut them into different sizes, knit, and embroider them for bedsheet", shares Nyanyai.
She sells each bedsheet at SSP5,000 (around USD10) apiece. The demand was high especially during events and celebrations in the county. The steady growth of the business gave birth to more ideas.
"In 2019, I was able to buy four goats that now have increased to nine. I never thought this will be possible", she adds. Nyanyai is planning of acquiring a new sewing machine to upgrade her embroidery business and buy a few cows to boost the family's livestock.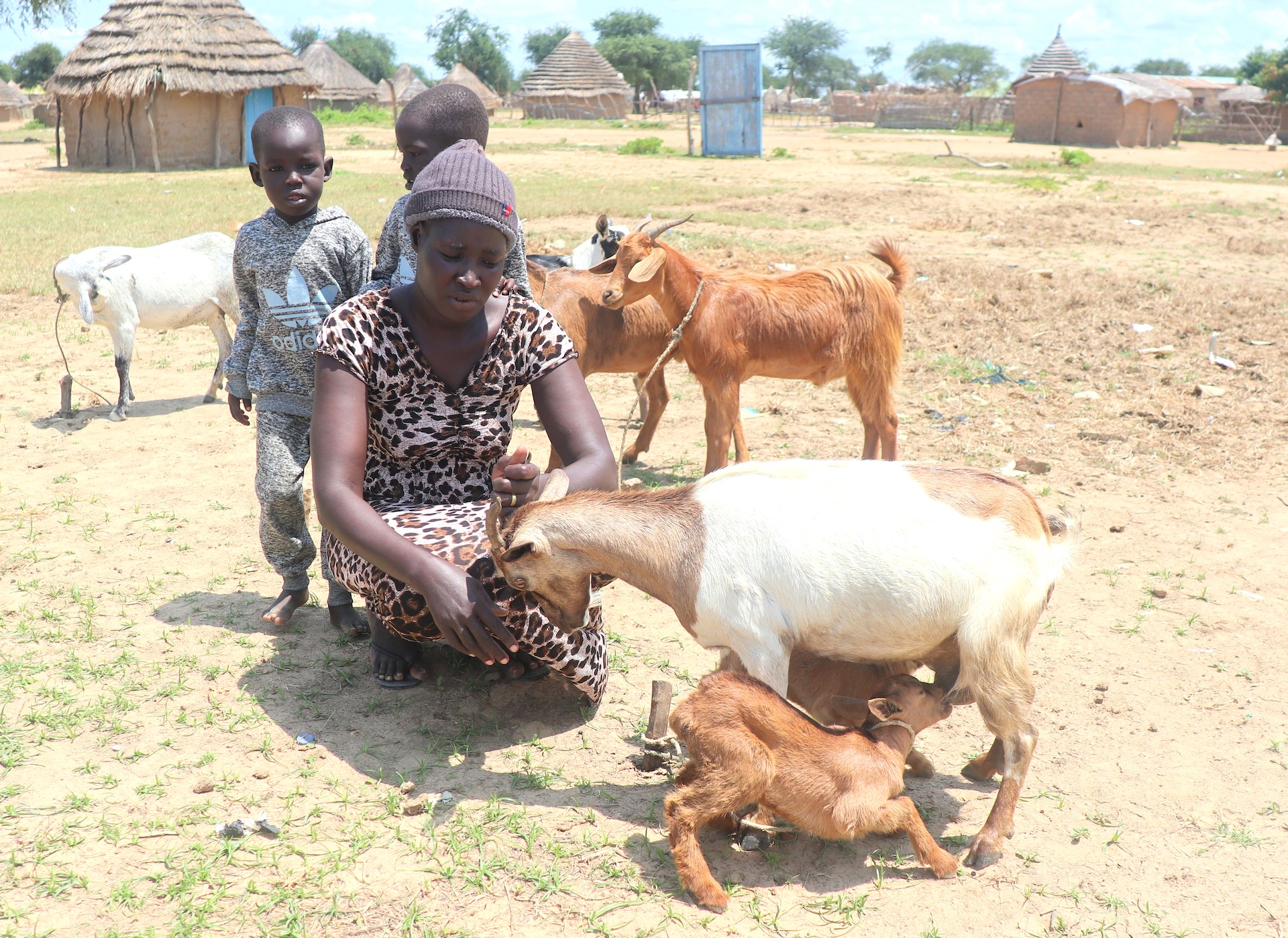 "I now share family responsibilities with my husband. Life is more peaceful and our family is stronger", Nyanyai says. In the South Sudanese context, a man is regarded as the head of the family and a sole breadwinner by default. This mindset has changed in Nyanyai's family.
Nyanyai looks back at her past experiences and says, "I wanted my husband to provide for everything. When he failed, I would get tough on him. The quarrels and bitterness brought mistrust and deprived the family of peace and happiness."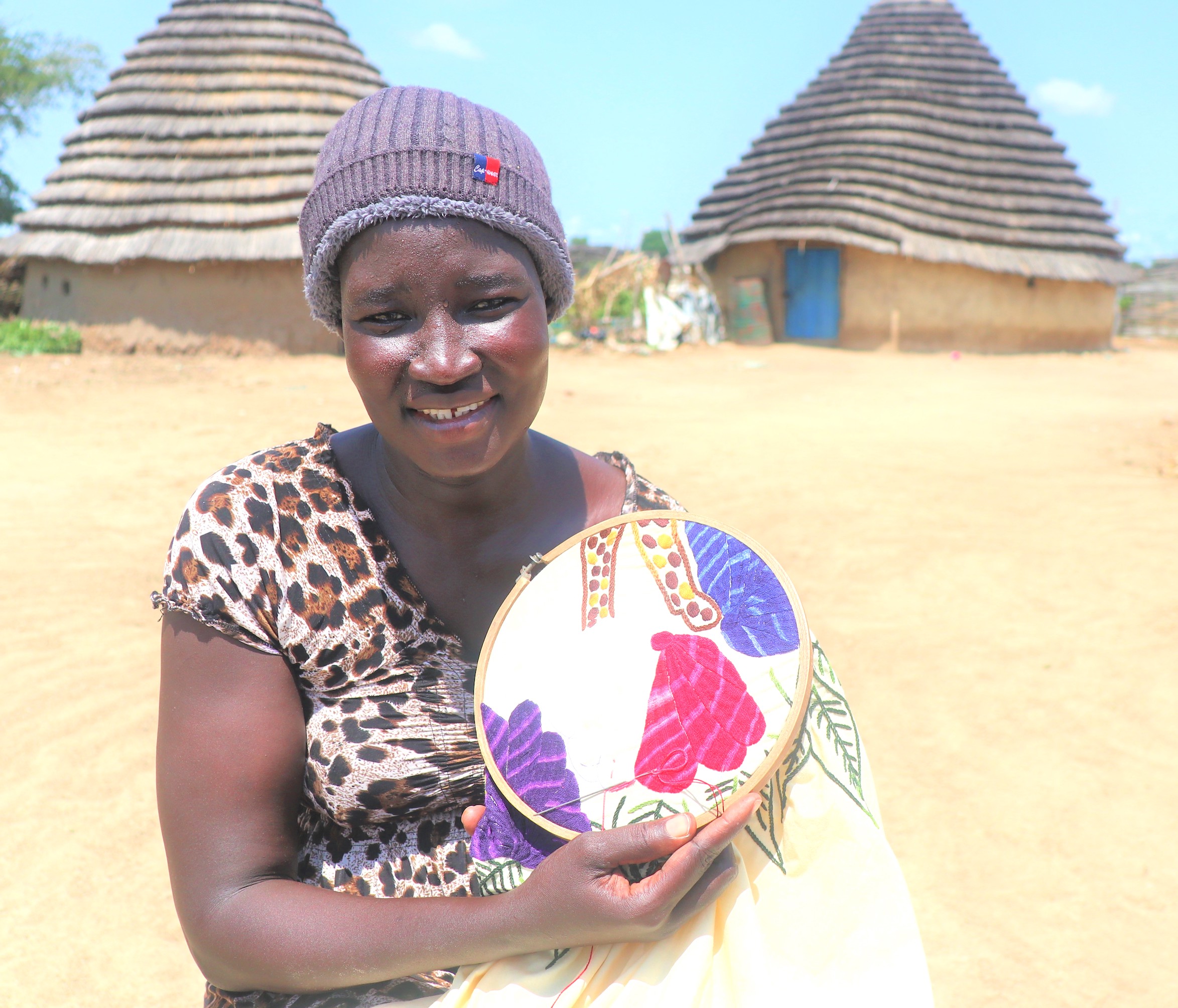 Related story: This traffic policewoman in South Sudan is the children's champion
Story by Joseph Makuac, Faith and Development Assistant I  Photos by Scovia Faida Charles Duku, Communications Coordinator