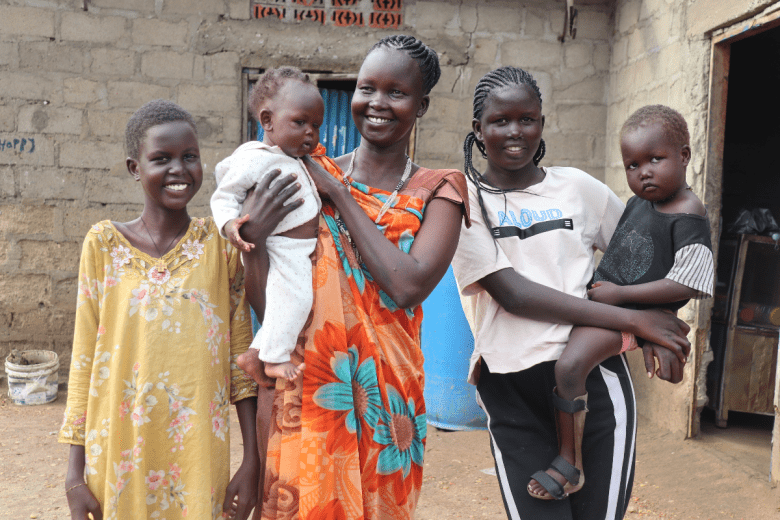 No more hiding: It's going to be a happy ending for siblings born with clubfoot in South Sudan
Tuesday, August 29, 2023
Give children a chance to live a better life, no matter what. World Vision and Education Cannot Wait, the UN's global fund for education in emergencies and protracted crisis, stand by this call. This means being ready to go the extra mile to ensure children are cared for, protected, nourished, and educated adequately.  And this also means helping children like 12-year-old Nyaluak, 3-year-old Akon, and 16-year-old Aguen, reach their full potentials and achieve their dreams by addressing obstacles that can hinder them from achieving these. Here is their story.
Nyaluak and Akon are siblings who were born with clubfoot. They have recently completed their treatment through the support of Education Cannot Wait and Ustratuna Rehabilitation Center. Their older sister, Aguen, who was born with clubhands, is also set to get her treatment.
It was not clear for their mother, Amou, and father, Gabriel, what caused their condition. What was clear though was that their treatment gave Amou much relief, knowing that Nyaluak and Akon, and soon, Aguen, will be able to live a better life.
"My kids can now walk normally like the other kids," said Amou. Nyaluak and Akon have undergone surgery, worn casts, and fitted with braces. They have also shown remarkable progress in their recovery.
"I'm excited to go back home and return to school," said Nyaluak. "Now I'd be able to study better. I want to finish my schooling to become a doctor. I want to treat other children like myself," she added.
Before their treatment, Nyaluak and Aguen went to a school in Baliet county in Upper Nile State. World Vision through Education Cannot Wait, and in partnership with Save the Children and Finn Church Aid, had been supporting the school. It was in the school that the children's condition was assessed and referred for treatment. When World Vision staff learned that their younger sibling, Akon, also have the same condition, the organisation decided to support all three of them by referring them to Ustratuna Rehabilitation Center, as well as transport them from Baliet to Juba. Ustratuna administered the treatment free of charge.
The children, together with their mother Amou, travelled by boat from Baliet to Malakal in December 2022, and then by plane from Malakal to Juba. For nine months, they stayed in Juba with Christmas, Gabriel's older sister, while undergoing their treatment, surgery, and recovery.
Amou recalled how much it pained her to see her children having difficulty in walking and being ridiculed by other children because of the way they walk. "When they were born, people started whispering in the community because my children are different. They were even embarrassed to go to school."
"Attending school was not easy. Children pointed fingers and made fun of us. We felt different and isolated from the other children," shared Nyaluak.
Last 18 August, the children and Amou left Juba to return home in Baliet. World Vision facilitated their flight from Juba to Malakal and their transportation by boat from Malakal to Baliet.
"Witnessing the unimaginable and miraculous progress of the girls, I never thought it would ever be possible for my girls to walk normally. It can only be God (who can make that happen)," Amou said. 
"I want my children to be educated. I did not get a chance to go to school so I would love my children to go to school, finish their education, and live a better life," she added.
For Aguen, she looks forward to her treatment. "I want to do a lot of things with my hands," she said, "If ever I don't get treated, that is ok. I am still able to do a lot of things with my hands. I don't see my condition much of a problem. What is important is for my younger siblings to become better. They were living a much harder life than I am because it had been really difficult for them to walk before."
Christmas, was also pleased with the children's progress, shared "I'm happy for the children. We prayed for it and I am very happy that God has provided the children a chance to live a better, good future. We are grateful to everyone who helped the children. Everything we asked from God was made possible. Indeed, God provides and everything in him is possible."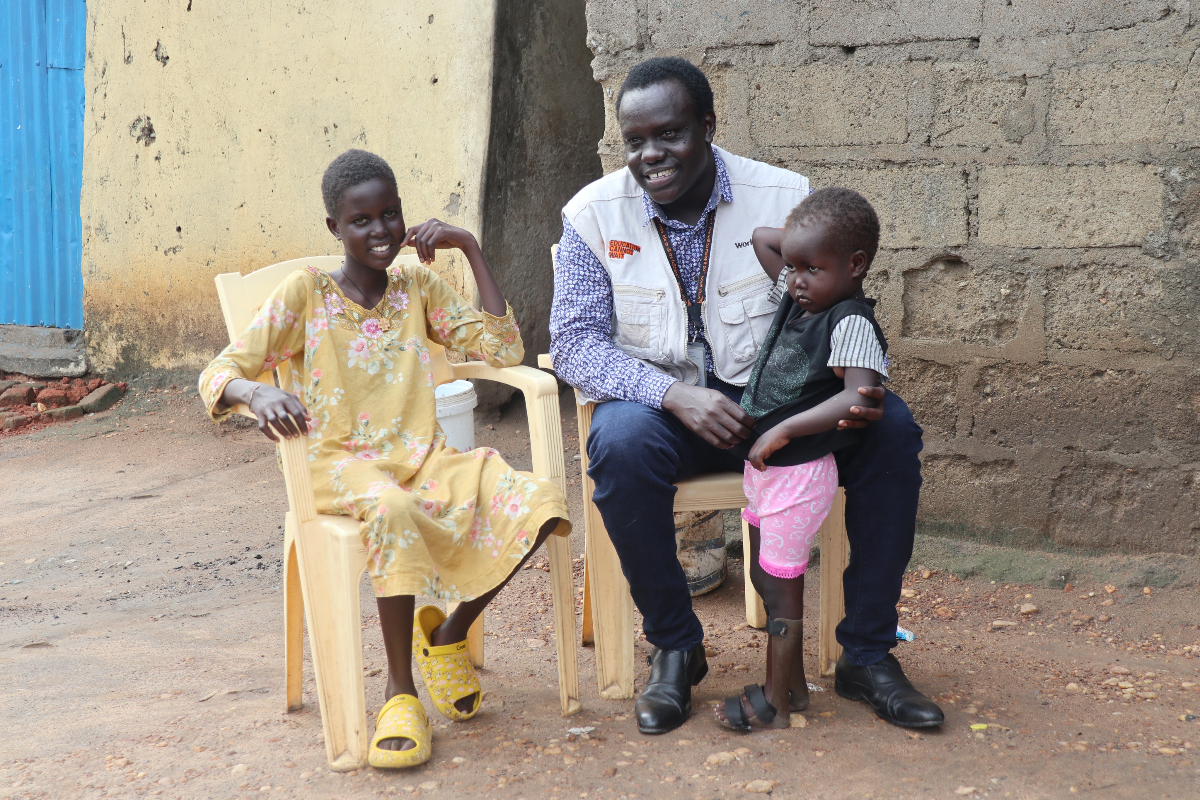 "The children will be back in Juba after six months for their follow up checkup at the Ustratuna. We at World Vision will facilitate their transport next year through the Phase II of the Education Cannot Wait project's multi-year resilience program," shared James Ring Ring, education technical manager of World Vision South Sudan.
Story by Diwa Aquino-Gacosta, World Vision South Sudan Advocacy and Communications Senior Manager, with reports from Scovia Charles. Photos by Jemima Tumalu, World Vision South Sudan Communications Officer