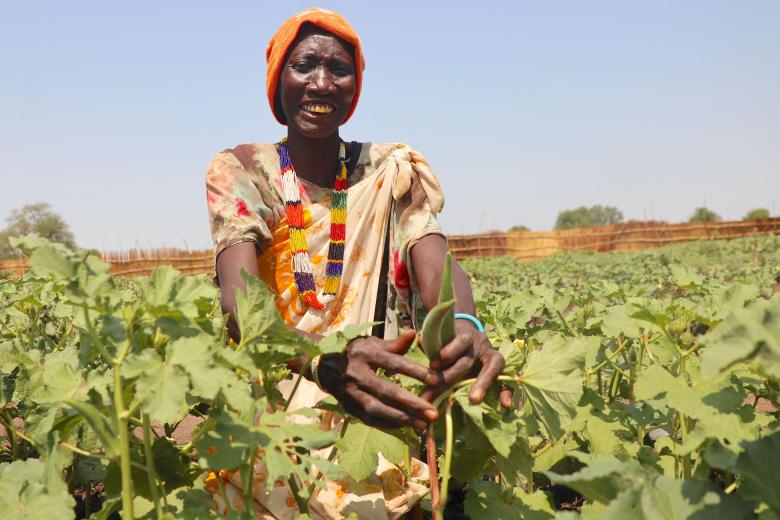 Vegetable farms in South Sudan bring men and women together for healthier families and better communities
Tuesday, May 10, 2022
"Hunger has become routine for people in my community. Children no longer cry because they have become accustomed to hunger. Drought and floods frustrate us in most parts of the county", says Agany, a 25-year-old mother of four.
Agany lives in a village which is part of Aweil South County. She is among the 1,081 farmers who were trained and provided with seeds and tools by World Vision through the Fortifying Equality and Economic Diversification for Resilience (FEED II) Project supported by Global Affairs Canada (GAC).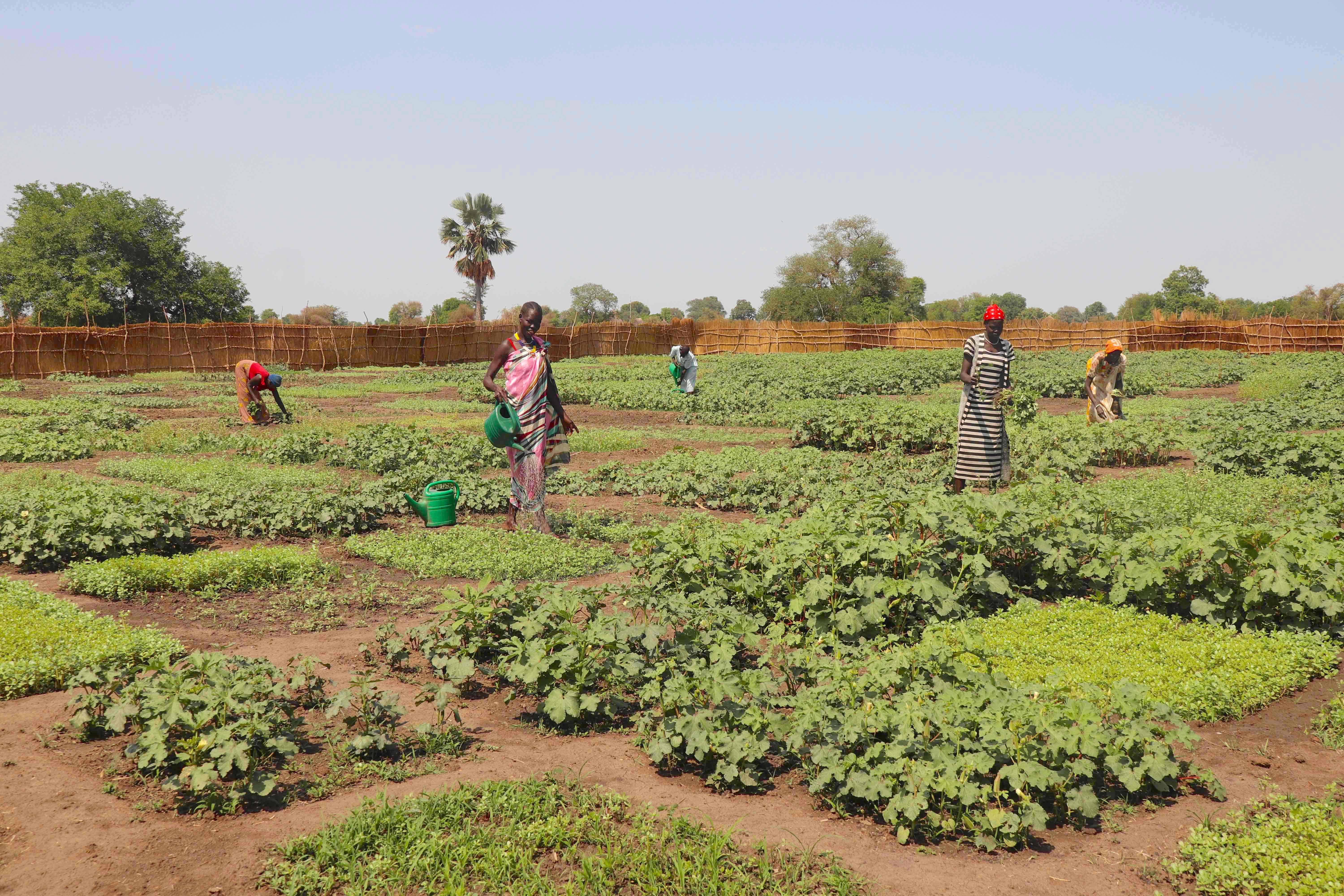 Northern Bahr el Ghazal State is one of South Sudan's 10 states and is home to approximately 930,000 people.  For generations, farmers have relied on the heavy rains from May to November for agriculture. In a recent report on the state of food security in South Sudan, it was revealed that more than half of the state's population struggles to secure food for their families. 
The recent IPC classification identified 56.8% of the state's population in Phase 3 category means they are suffering from acute food insecurity. The lack of stable sources for nutritious food is rooted from cycles of flooding and drought, and the effects of the ongoing macro-economic crisis. 
Competition and conflict over limited resource only make the situation worse and difficult for community members to safely grow, sell and buy food. FEED Project's goal is to help families grow nutritious food throughout the year and not only during rainy season.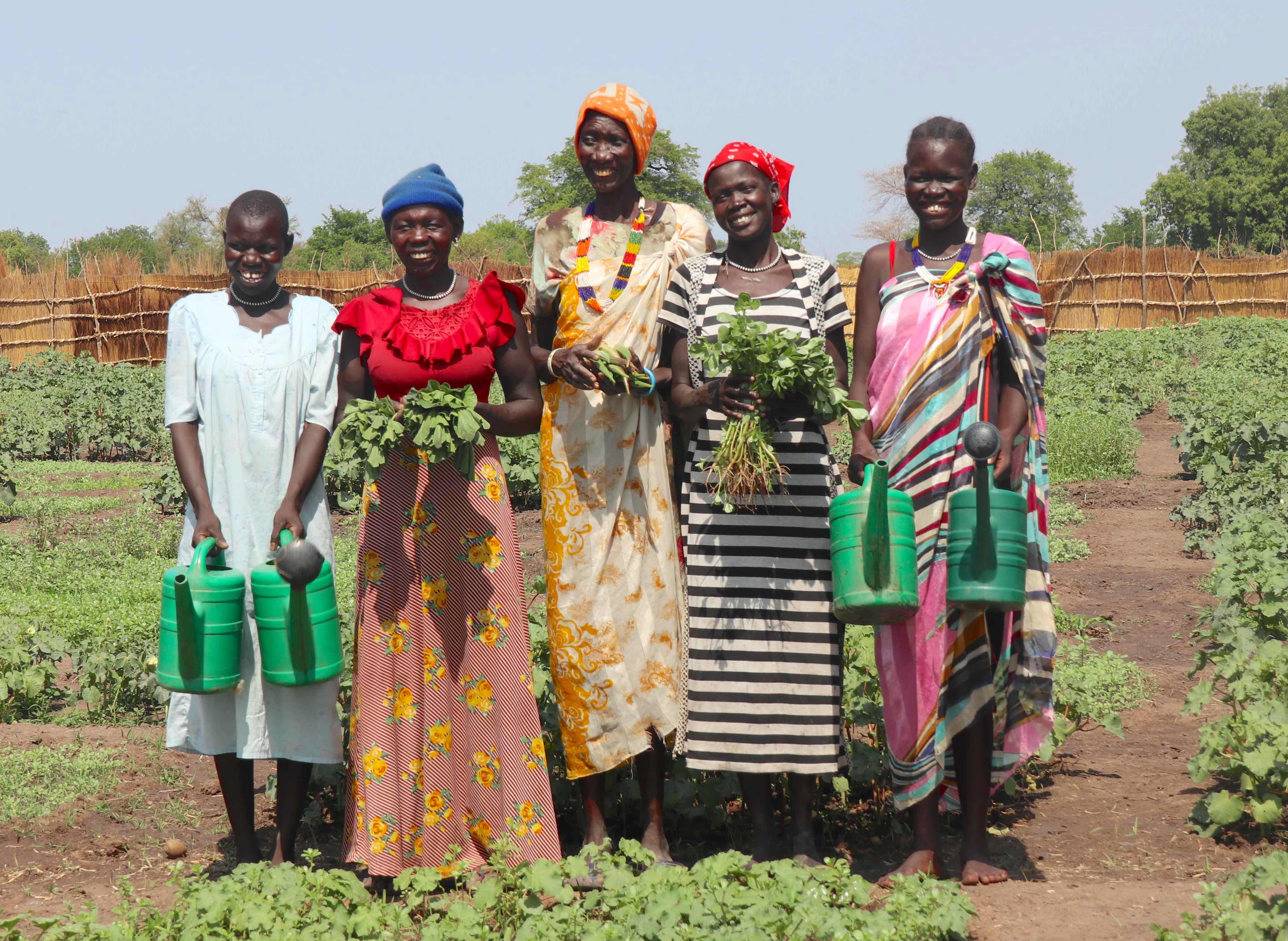 The team works with groups of 25 female and male farmers to start growing dark leafy greens and other vegetables near the rivers and streams. They learned how to start preparing seedlings and transfer them to fertilised beds of soil in gardens.
Dry season farming is of particular interest to women. Women generally provide the majority of labour but they show more interest in selling vegetables in local markets and preparing healthier meals food for their children. In Northern Bahr el Ghazal, it is not common to see women leading groups or learning activities. 
It was not until I learned from the project that I am more than just what my husband and my in-laws were saying against me. I gained my confidence.
The dry season vegetable cultivation is an opportunity to build their skills, confidence and even their standing in the community. Agany shares, "This farm has provided us food and income, and also the opportunity to learn from each other and work alongside men in the fight against hunger."
Working together, the women get the opportunity to socialise and address the issues of gender-based violence and women leadership. Acol, a 25-year-old mother of four, shared that she got married young and nothing she ever did made sense to her husband and his family.
Acol's husband demeaned her by constantly saying, "Bearing children is all you can do for me." She added that her husband kept telling her she was good for nothing. "It was not until I learned from the project that I am more than just what my husband and my in-laws were saying against me. I gained my confidence", she shares. 
Through thoughtful discussions about women and men held at the farm site, FEED II helped her realise that both she and her husband have things to offer their household. "When I became a part of the group, my husband shows me more respect and even appreciates that I participate in the group farm. I am proud", Acol happily adds.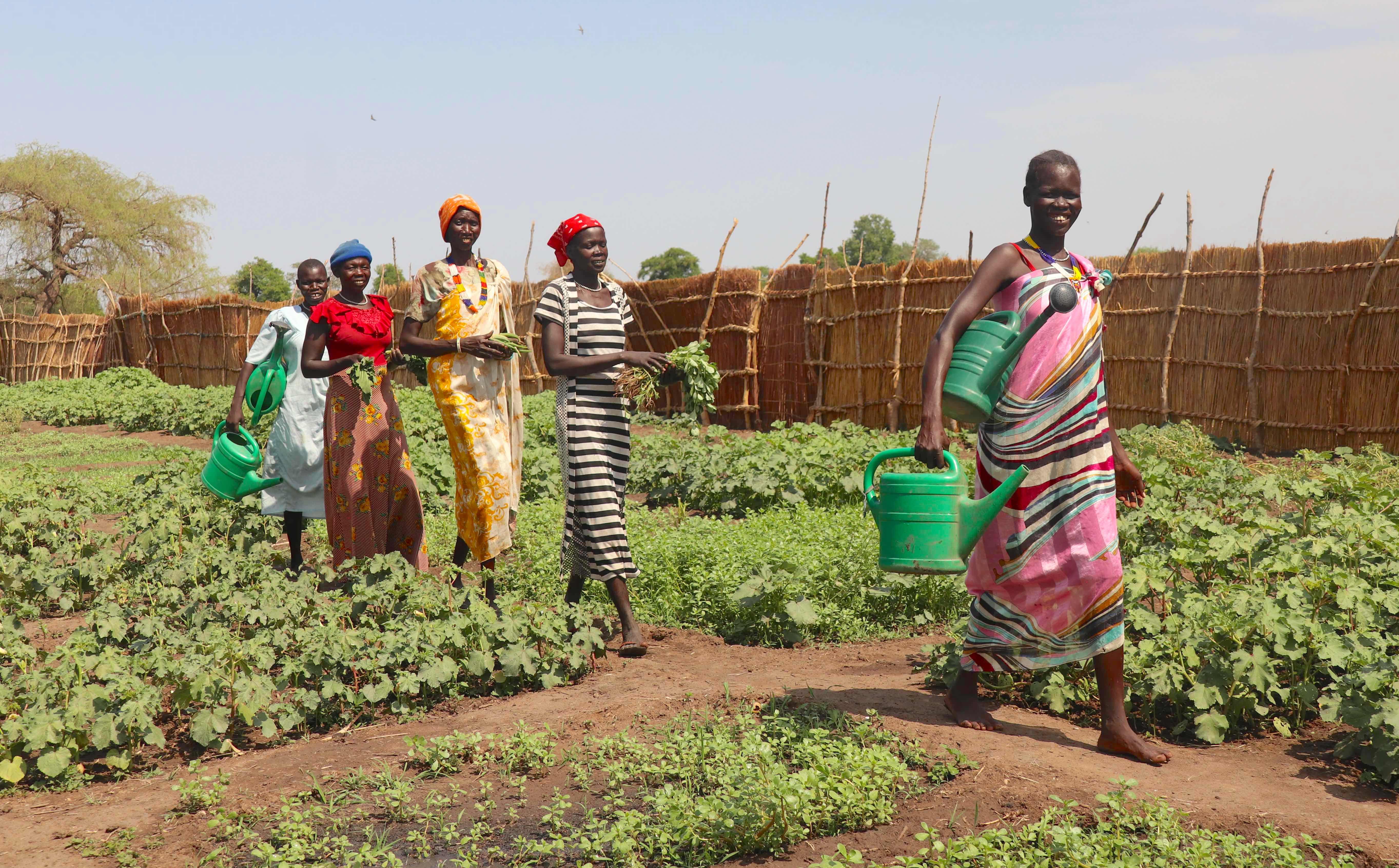 Ayang, 41, a widow and a mother of nine says, "None of my relatives are willing to provide financial support.  As a widow and mother, sleepless nights are normal for me. The support from FEED II is giving us hope for the future."
"All I need is sell part of the vegetables to buy groundnut paste and flour and my children have food to eat. This year will be better as I harvest a variety of nutritious vegetables every week for food. We appreciate the support and more importantly some of the women have gained respect in their families", adds Atak, a 35-year-old mother of six.
Alana Mascoll, the Chief of Party says, "FEED II will continue to work with women and men in South Sudan until 2025 supporting farmers with business trainings so that they can manage their farms without outside support in a few years."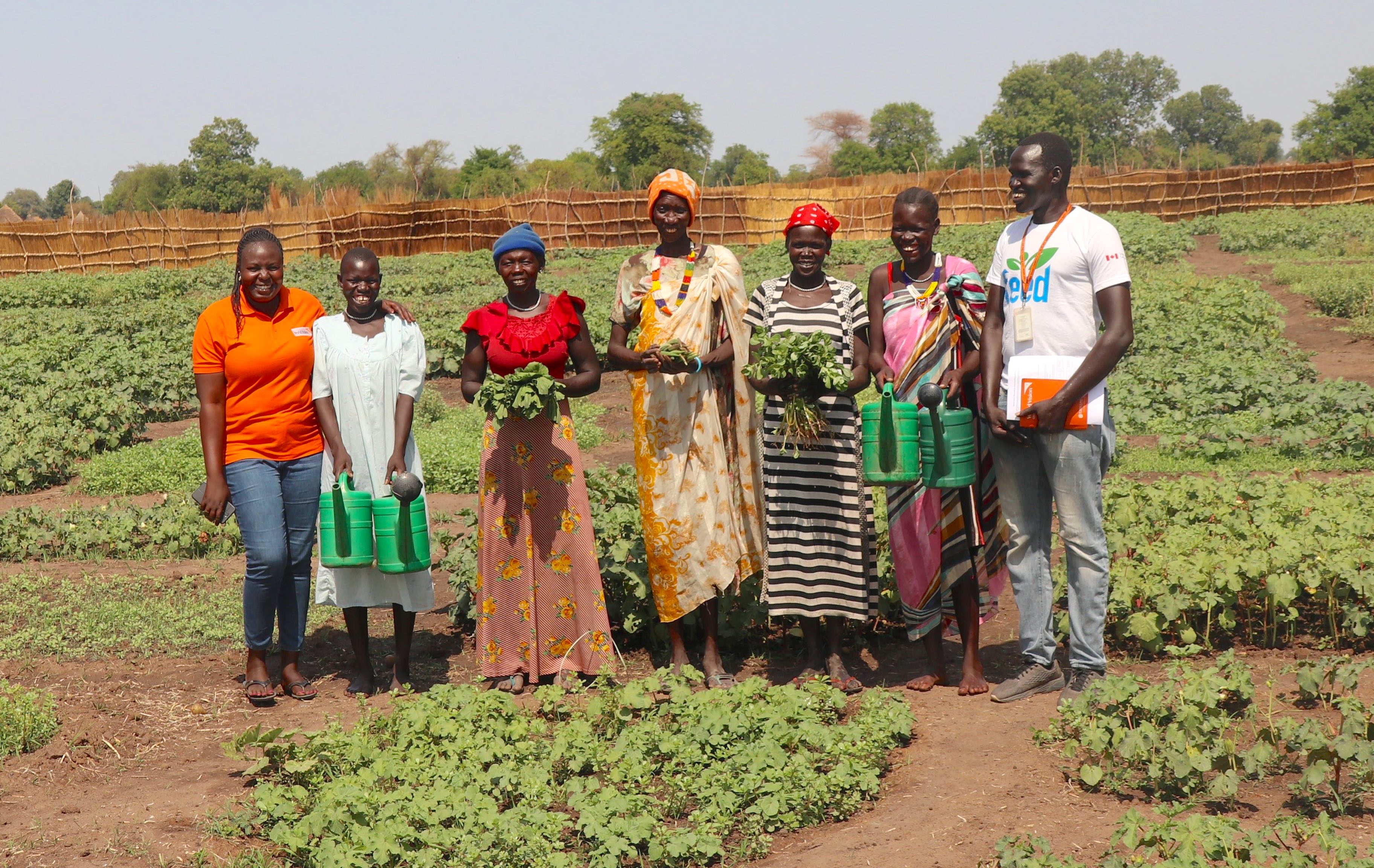 Story and photos by Scovia Faida Charles Duku, Communications Coordinator