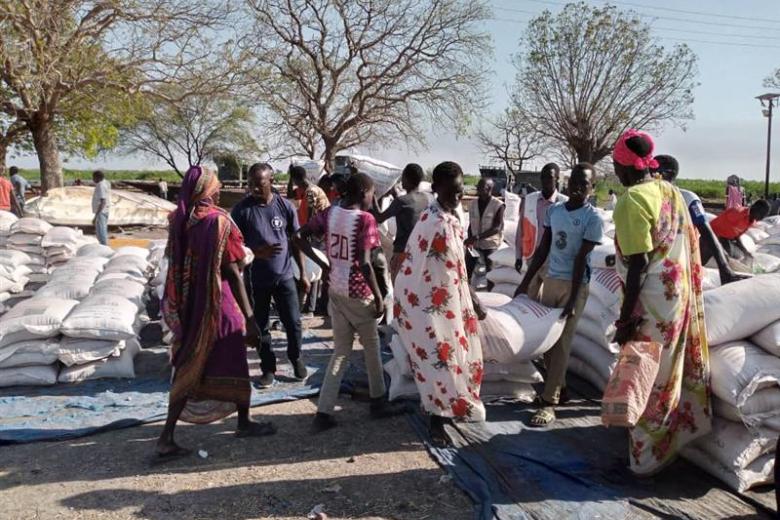 World Vision provides immediate food assistance to thousands of IDPs in Northern Upper Nile
Thursday, December 15, 2022
Over 21,000 internally displaced persons (IDP), including children, received food supplies to last for 15 days from World Vision and World Food Programme (WFP). Renewed and escalating conflict forced thousands of people to flee from their homes and live  in makeshift IDP camp in Kodok village in Fashoda County in South Sudan's Northern Upper Nile region.
The ongoing and escalating armed conflict throughout Fashoda County in South Sudan'sNorthern Upper Nile State has displaced thousands of people. Many of the IDPs, including children, moved to makeshift IDP camps in Kodok where children are at risk of various diseases and hunger.
"The situation of IDPs in Kodok has been quite dire. The families, especially the children, are exhausted, weak, and hungry because of the long and torturous walk they have to endure from their homes to the camp. They were starving for many days,"says Patrick Mugalula, Zonal Programme Manager of World Vision's Upper Nile Zone. "Thankfully, they now received enough food to last them for another 15 days. Hopefully, by that time, things would have started to settle down."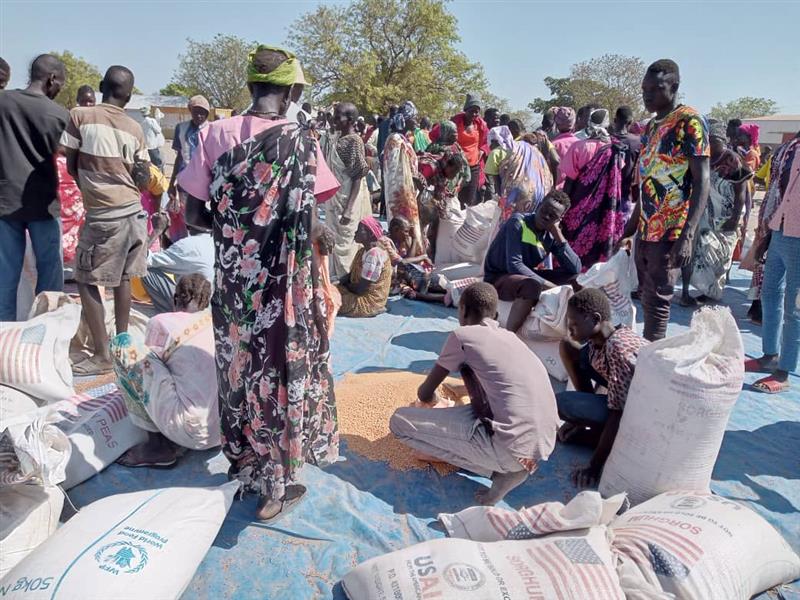 Initially, the World Vision South Sudan emergency team found it challenging to provide immediate food assistance because of the insecurity in areas surrounding Kodok.  Access to humanitarian assistance has been difficult due to active military presence. Such a situation has impeded the response operations of other humanitarian organizations working in the Northern Upper Nile State. 
In partnership with WFP, a total of 110 metric tons of assorted food was distributed to 13,553 persons on the first day of World Vision South Sudan's  emergency food distribution  in Kodok. By the end of the second day, over 21,000 IDPs received food assistance.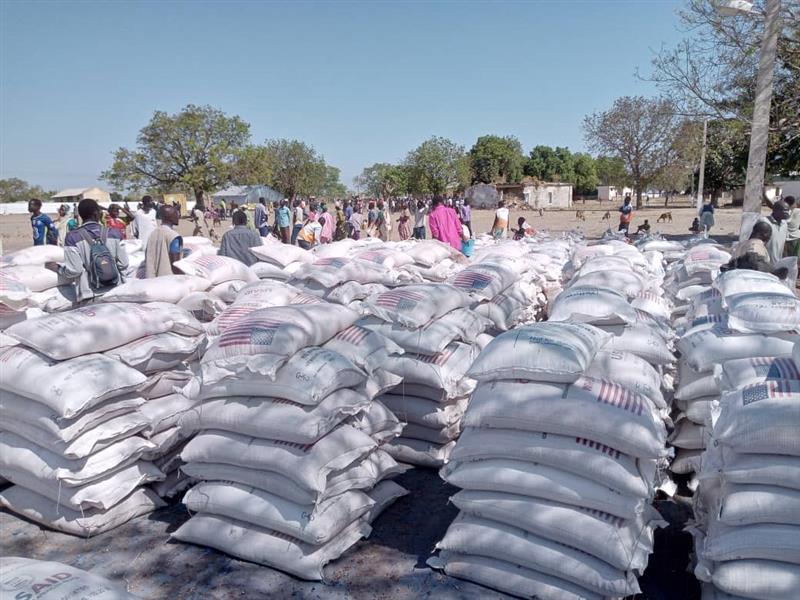 "We thank God for the food we received after being hungry for many days. It is so painful for me to see my children suffer from hunger for so many days," says Nyogwok, a mother of seven children. She, together with many others, trekked for three days from their village to Kodok town. She urged World Vision and WFP to continue supporting them  in fear that the conflict will last longer and they will again run out of food. 
The situation of the estimated 22,000 displaced people is still dire and through the leadership of UN-OCHA, various humanitarian organizations are developing a response plan to address the various critical needs of the IDPs including water, sanitation, and hygiene, health, and protection, among others.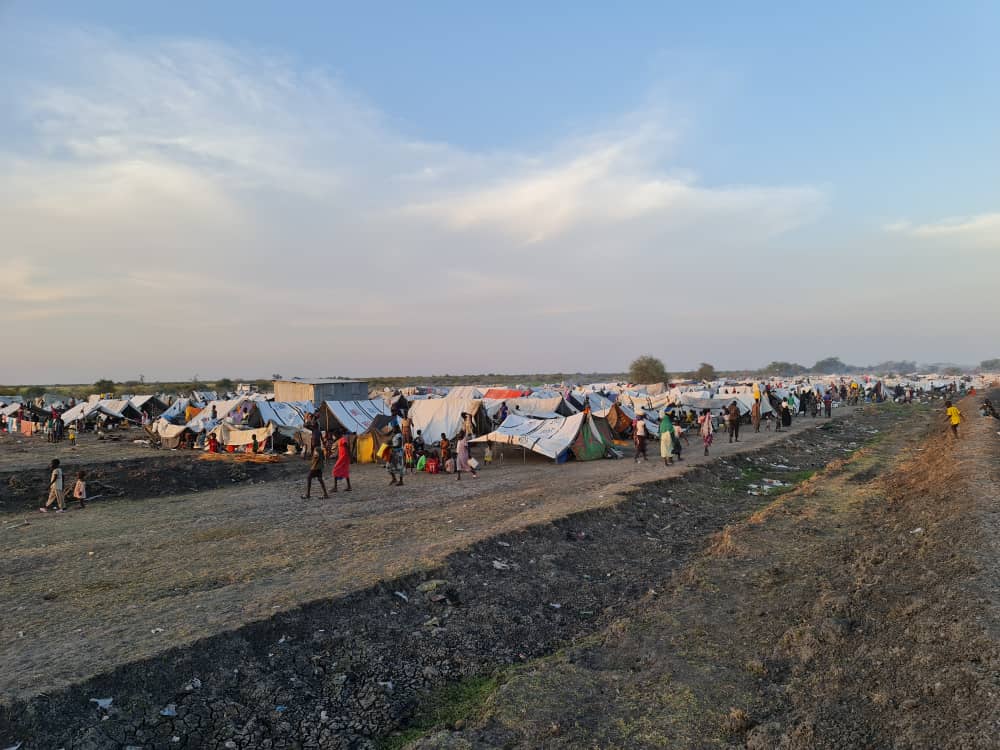 World Vision is committed to continue supporting the needs of the displaced people in Kodok. In addition to food assistance, it is preparing to set up three soils and water assessment tools, which aim to provide safe drinking water to the IDPs. The construction of at least 40 latrines are also underway to help eliminate the rampant open defecation in the camp. World Vision also targets to provide nutrition services, and emergency health care, among others.
Story by Scovia Faida Charles Duku, Communications Coordinator. Photos by World Vision South Sudan Emergency Response Team