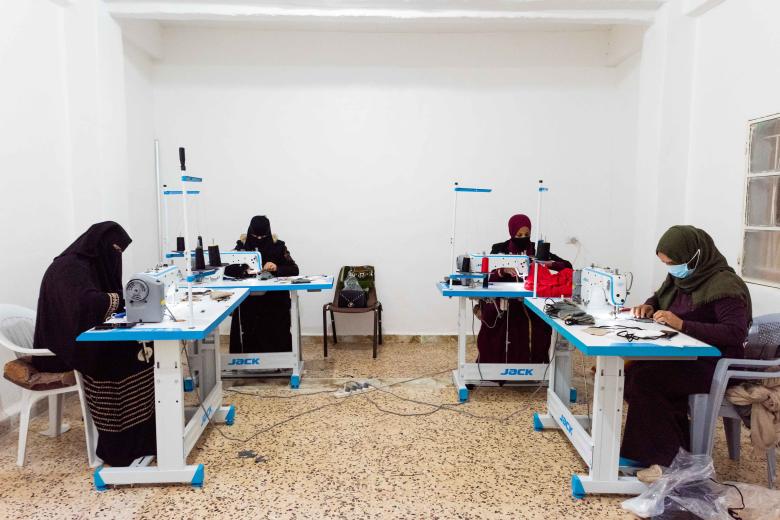 Expanding Capacities, Skills and Opportunities
Sunday, March 28, 2021
World Vision trains partner organisations on project proposal writing skills
Jordan has one of the highest unemployment rates in the MENA region, although young people in Jordan are very often well educated.1 They still struggle to find job opportunities since there is a mismatch between education outputs and the skills required by the labour market. This circumstance has led to an increase in unemployment rates – even among university graduates.2
Various Community Based Organisations (CBO) are approaching this problem by offering skills development programmes to young adults. World Vision supports these CBOs by training them on how to successfully generate more funds for their activities. This Capacity-Building initiative is part of World Vision's programme 'The Livelihoods Planning and Guidance for Youth in Amman, Mafraq, Irbid and Zarqa Governorates in Jordan', funded by the German Federal Ministry for Economic Cooperation and Development (BMZ). The project supports Jordanian and Syrian adolescents and youth between the ages of 15 and 26 by identifying livelihood opportunities through individual career counselling sessions. Beside that, the capacity-building component of the programme aims to train CBOs in the implementation of livelihood programmes and in the acquisition of funds in this area.
One of these Community-Based Organisations, 'Daymomet Al-Khair Association' in Mafraq governorate, strives to build the capacities of adolescents and youth and to empower women economically. Every year, 10,000 people benefit from the organisation by joining vocational training and income-generating projects. However, in order to carry out these projects, funds are needed for employees and for administrative purposes. In the past, the acquisition of funds was very difficult and costly, since the association itself did not have the competence to write applications. "We did not have the experience nor the capacity to write proposals, and if we were to hire a specialist, as associations, we would not be able to afford it," says Yasmine Shdaifat, the association's President. "The lack of new projects was an obstacle that prevented us from growing," she adds.
I am proud to say that four project proposals were written based on the training we took with World Vision, whom I am very thankful for.
After successfully applying to the programme, the local organisation was given training by Word Vision on several topics including proposal writing, financial management and monitoring and evaluation of projects. "We learned so much from this training, which lasted for around two months. Afterwards, we were able to start writing proposals," Yasmine says. "As the President, I am proud to say that four project proposals were written based on the training we took with World Vision, whom I am very thankful for." Two of Yasmine's colleagues have attended the training and  now, a number of people can write project proposals and apply for different opportunities. This will help the association in enhancing its capacity. Those two staff members were able to assist the President in drafting a budget for the proposals, one of them says: "Not only have I learned so much, but I can also teach and guide other women in our association what I had been taught.".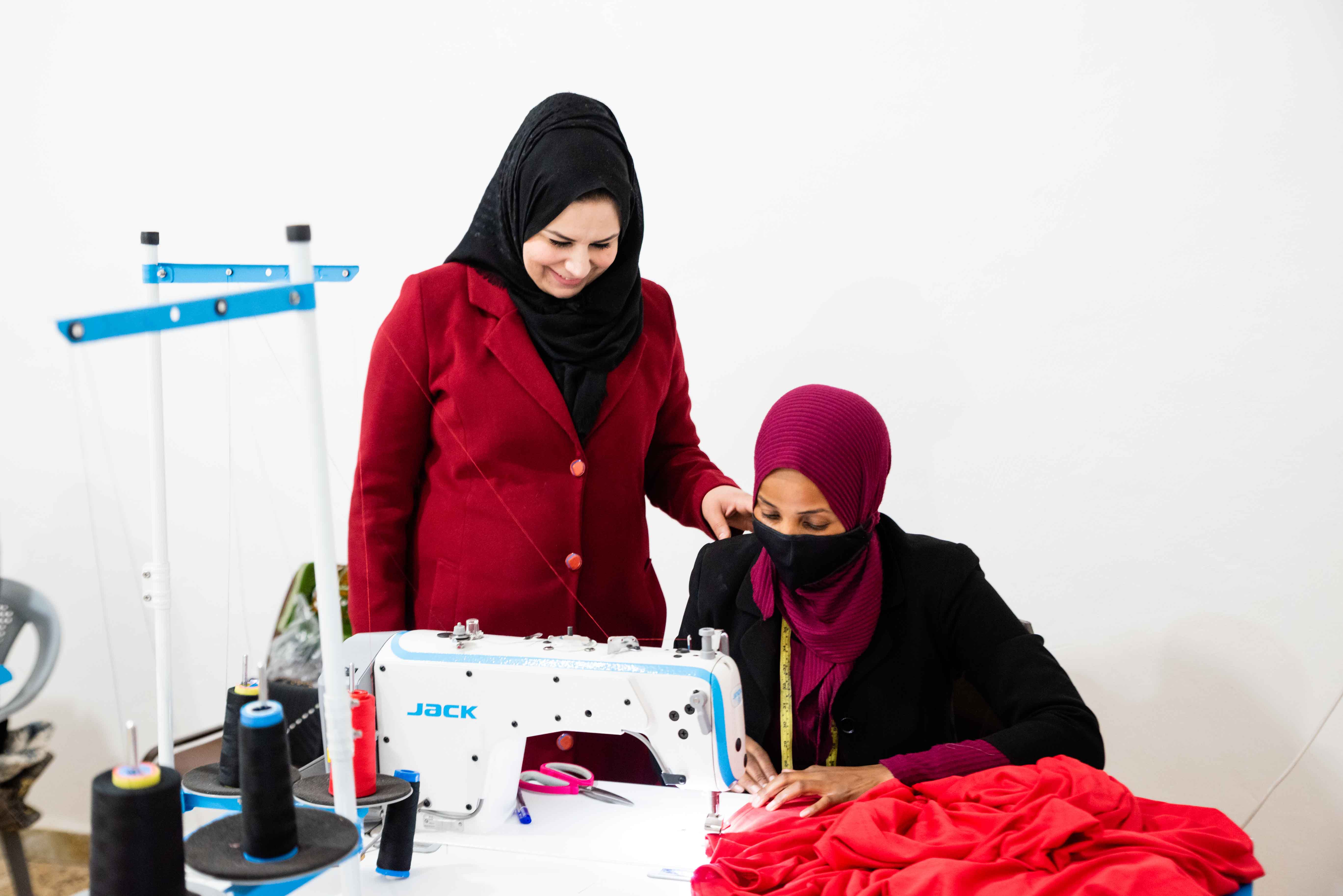 Three out of the four project proposals submitted after the training was provided, were successfully secured and the organisation started the implementation. The first project aims to recycle hazardous medical waste that was used to prevent the COVID-19 virus from spreading. The second project builds caravans for an informal tented settlement and the third strengthens students' remote learning skills, as they are generally not used to the new online learning methods as a result of  the global pandemic.
The capacity-building component of the livelihood initiative is an important part of World Vision's programme, as it lays the foundation for all further activities within it. Without the successful acquisition of funds, the work of the partner organisations would not be possible, as Yasmine confirms: "Training opportunities like these are what we need more than financial support."
In 2020, World Vision has trained four Community-Based Organisations on finance, proposal writing, project management, procurement and human resources. "Many Community-Based Organisations were founded after the Syria crisis began. As a humanitarian aid and development organisation, World Vision carried out needs' assessments for a number of these organisations only to find out that they have significant needs. Most commonly, the need for support to enable them to work more independently and to express their community needs in effective ways. The provided support should enable them to communicate and interact effectively with donors and communities' needs - using professional knowledge and tools that are up to date," says Amjad Al Khlaifat, Project Manager, World Vision International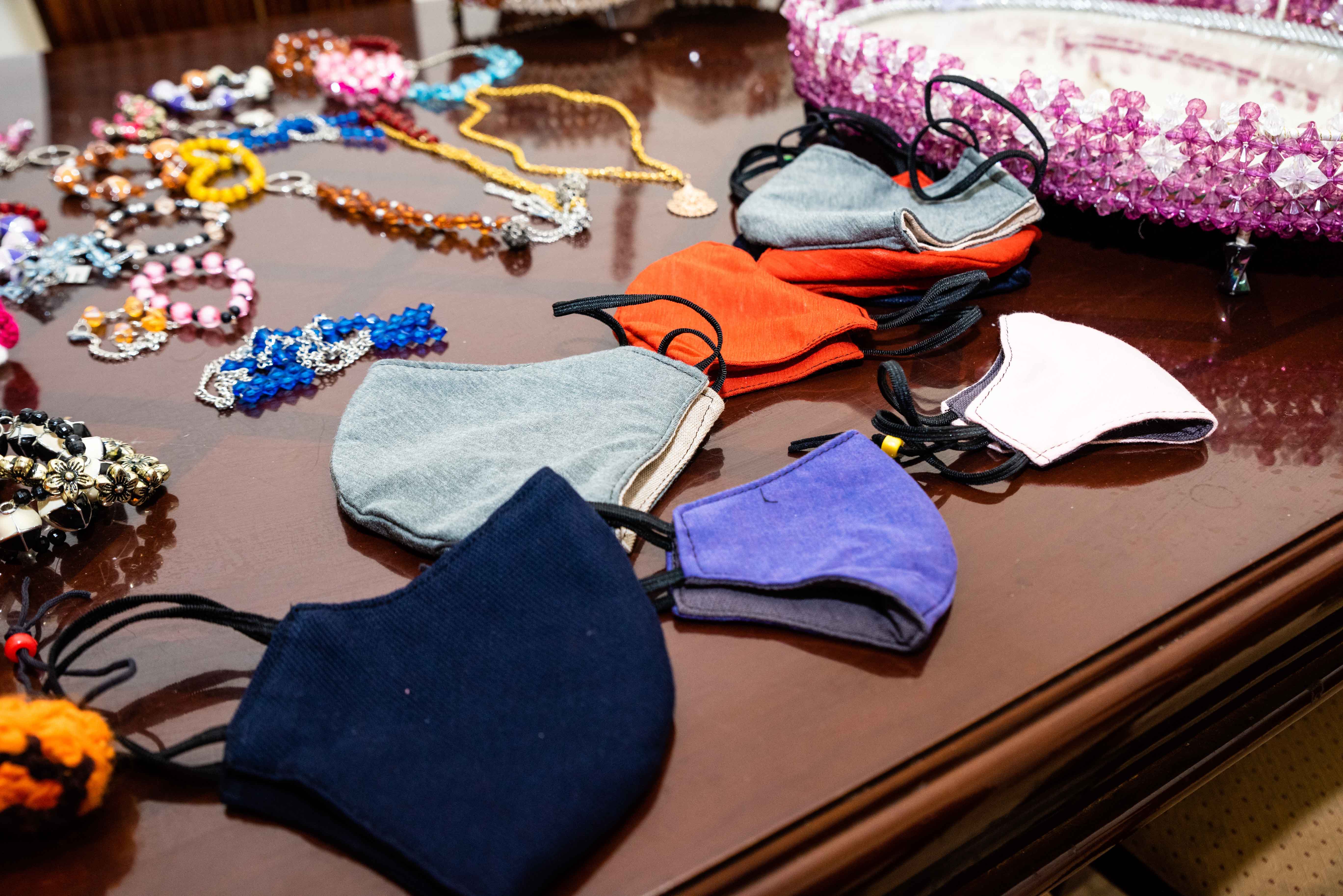 1 OECD: Key Issues affecting Youth in Jordan