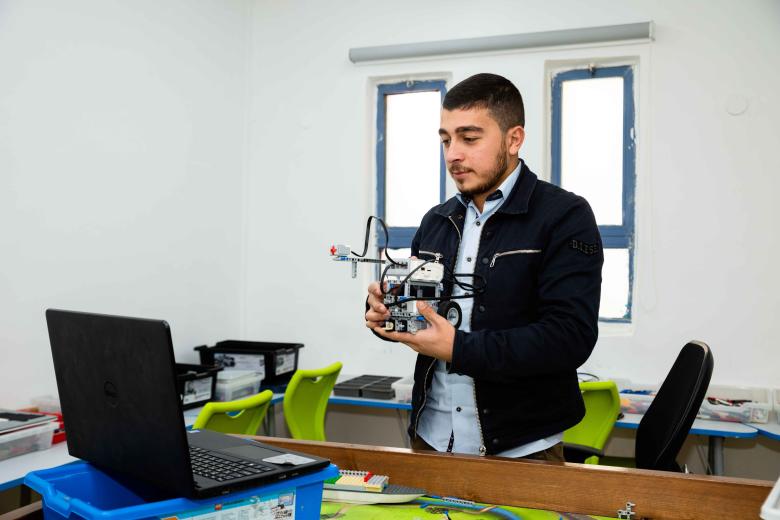 World Vision Fights Unemployment Amongst Youth in Jordan
Sunday, March 28, 2021
Qais, 23, went from being a refugee student to a successful robotics trainer
Young people in Jordan are very often well educated, but they still struggle to find job opportunities since there is a mismatch between the education they receive and the skills required by the labour market. This circumstance has been causing high unemployment rates – even among university graduates.1 Qais, 23, is one of the young people in his  community who obtained his bachelor's degree but has been struggling to find a job after graduating from college. 
Since Qais and his family have fled the war in Syria, they have been living in the Za'atari Refugee Camp in Mafraq. His family consists of seven people; four siblings and his parents, ''The journey from Syria to Jordan was so difficult, I can't forget how scared and sad we were to be forced out of our country. If it were up to us, we wouldn't have left. The worst part of our journey was when we had to walk for two hours at the border and the shooting was happening everywhere,'' Qais says.
I was so happy to be able to continue my education, I felt that I was one step closer to achieving my dreams.
After arriving in Jordan, Qais continued his education remotely and majored in Journalism and Media. He was studying English through one of the programmes run at the camp.  The programme offered an opportunity to undertake college studies, so he applied to two majors - Information Technology and Journalism and Media. Qais was accepted for Journalism and Media, "I was so happy to be able to continue my education, I felt that I was one step closer to achieving my dreams," he says. However, he needed career guidance and lacked vocational skills in order to follow the suitable and most effective methods for job-hunting.
Along the way, Qais found out about World Vision's livelihood programme, funded by the Federal Ministry for Economic Cooperation and Development in Germany (BMZ) through Facebook. A google form needed to be filled out by interested candidates, "I was excited when I checked out the training courses that were offered by World Vision's partner, Zaha Cultural Centre. I've always been passionate about technology, and so robotics caught my attention," Qais says. 'The Livelihoods Planning and Guidance for Youth in Amman, Mafraq, Irbid and Zarqa Governorates in Jordan' programme supports Jordanian and Syrian youth between the ages of 15 and 26 by providing them with vocational training and one-on-one counselling sessions to help them identify the necessary options for creating livelihoods.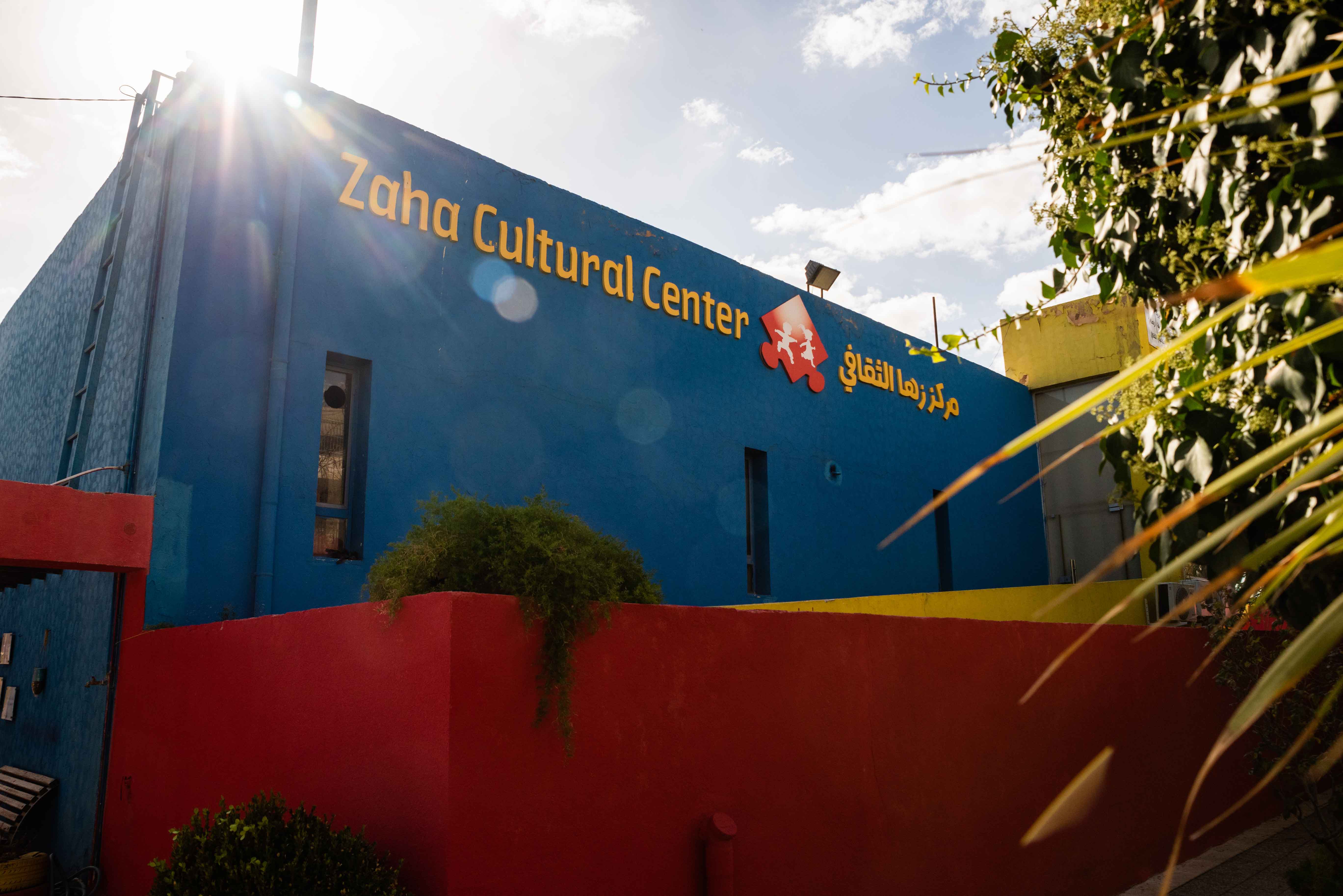 Qais applied and at the centre, he attended a career guidance course for the first time in his life: "The career guidance greatly helped me in improving my personality and skills," he says. The sessions encouraged him to follow his personal interests. "The robotics course has improved my personality and made it stronger. I was one of the best participants," adds Qais. Since the young man developed so well personally and professionally, Zaha Cultural Centre offered him a position as a robotics trainer, which has benefitted him in various ways. "I was very surprised by this wonderful opportunity. Being a robotics trainer has allowed me to meet other friends and trainers in different fields. This really built my confidence and social skills, especially that it was very difficult to make friends within the limits of the camp," says Qais. This was his first job ever.
The practical and technical competences Qais earned have enriched his C.V., opening new job opportunities for him in the future. He concludes: "Before I enrolled in the robotics course, I used to apply to jobs in a non-effective way. But after attending the course, I've gained experience that guided me with finding  suitable job opportunities that I should apply to."
With new confidence and a stronger C.V., Qais now wants to specialise in the field of robotics. His future plan is to major in robotics so he could find a job dedicated to this field.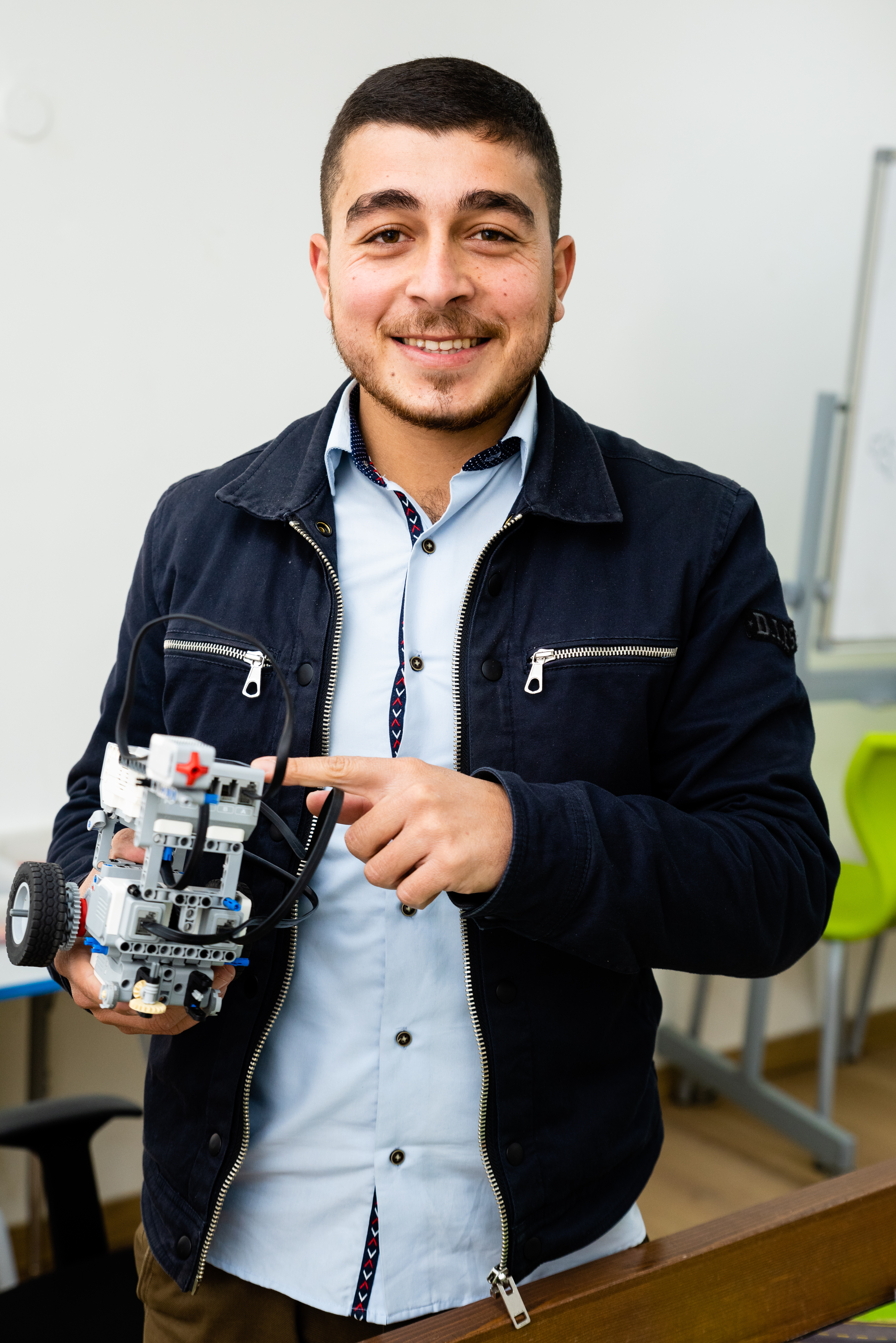 By the end of 2020 and with the support of World Vision, a total number of 366 Syrian and Jordanian adolescents and youth (among them 183 women) between the ages of 15 and 26 years benefitted from the courses at Zaha Cultural Center. The centre provided them with courses on entrepreneurship and career counselling, as well as with technical courses like IT, UCMAS (Abacus Math Programme), Mosaic and robotics.