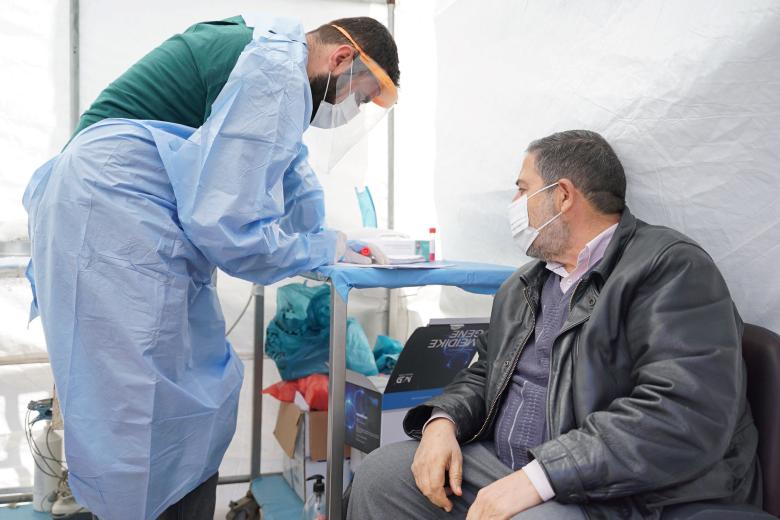 Heroes Without Capes
Thursday, April 20, 2023
COVID-19, Cholera, Leishmaniasis, Poliomyelitis, Measles, malnutrition, cancer and mental health support: there is a link between all of the mentioned, these are illnesses and diseases widely spreading across Syria.
Behind every disease, there are thousands of Syrians battling through their diagnosis during the war and difficulties. The struggles they face is never ending. Now these people also bare the aftermath of a devastating earthquake which left them in dire need of support and care.
As of April 2023, it is estimated that 15 million Syrians lack proper medical need after 55 health facilities were damaged and suspended. But when doctors were taking an oath, they were swaring to keep it under any circumstances, including a 7.8 magnitude earthquake.
Equally Big Responsibility and Ability
 
When people say that medicine is a humanitarian profession, this is what they mean
I had feelings of sadness and helplessness when I witnessed the severe injuries, numerous deaths and people trapped under the rubble. But, all of this did not prevent me from fulfilling my duty, doctor Mujahid*, 34.
Doctors are at the frontline of every outbreak and disaster, working at their full capacity and caring for those that are sick. Regardless of any hardships they may have, they prioritise their patients and their wellness above all. The recent earthquakes in Syria were no different.
During that period, doctor Mujaid who is a paediatrician and works with disease surveillance supported by World Vision, kept caring for people despite having struggles of his own. He shares, "one of the painful events in my personal life was the loss of some of my relatives in the recent earthquake. Two families of my relatives were killed, and we received the news of the death of a child who had been missing for some time".
Despite the heartache, the doctor knew Syria depended on him and has been for the past ten years. "I worked hard during this period to provide the necessary support to meet the urgent needs at that time. Because the cases [for the surveillance] were not critical," he shares. However, his work was cut short, lack of medical equipment was evident during the quake, staff were at their fullest capacity and frequent power outages were additional challenges. "the hospital was not in an ideal condition as there is always a shortage of medical supplies and staff, especially with the earthquake occurring and the power outage exacerbating the situation."
Determined to overcome these challenges, doctor Mujahid agreed to increase their monitoring operations fearing the earthquake would lead to increase in waterborne diseases such as cholera and acute diarhoea and even COVID-19. As a result, he focused on his work as part of the early warning network for epidemics. Subsequently, "the workload doubled due to the increased quantity of tests that I had to perform," he tells.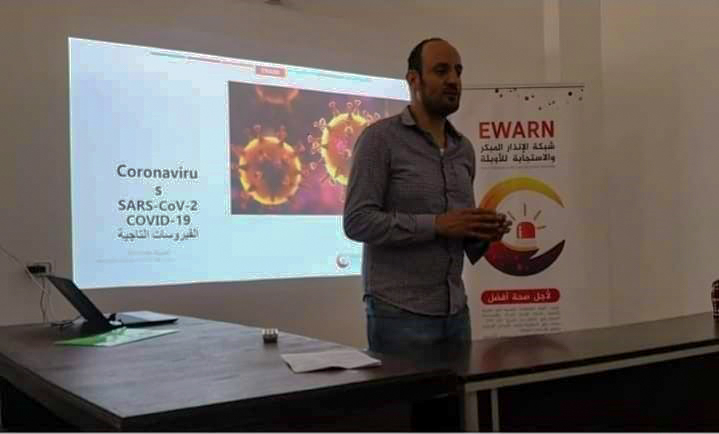 The dedication displayed by doctor Mujahid and 310 others helped provide more than 58,000 people with early detection services
for COVID-19.

            
Thanks to support from the United States Agency for International Development (USAID), World Vision and its partner are able to run three labs enabling other non-medical staff to collect samples and  transport safely to conduct tests.
*Name has been changed to protect identity.
This story is made possible by the generous support of the American people through the United States Agency for International Development (USAID). The contents are the responsibility of World Vision and do not necessarily reflect the views of USAID or the United States Government.