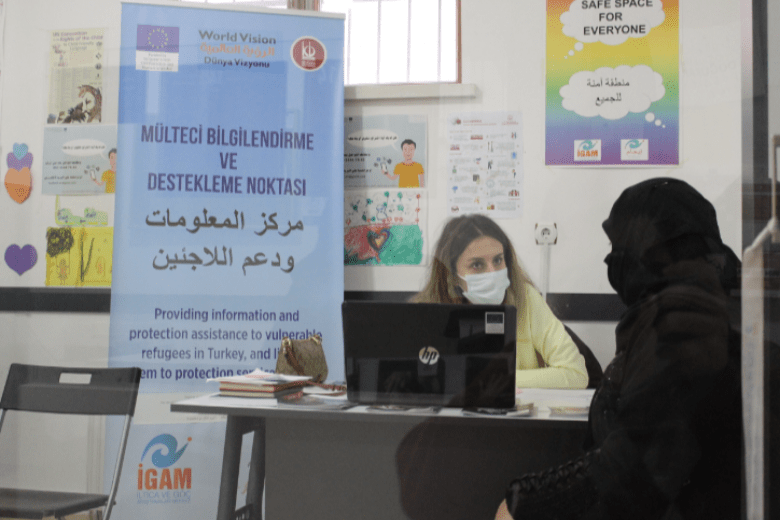 Info Hub Turkey - A Safe Space for All
Monday, September 13, 2021
Together with our local partners, the International Blue Crescent Relief Development Foundation (IBC) and the Research Centre on Asylum and Migration (IGAM), World Vision  continues to provide information and protection assistance to vulnerable refugees in Turkey. The programme also helps enhance community-based protections, thanks to generous funding provided by European Union Humanitarian Aid. 
As of August 2021, IGAM and IBC have reached more than 11,000 refugees at the Info Hubs, where refugees from different nationalities receive essential protection and legal assistance. Refugees are provided with information, one-on-one interviews with social workers, psychosocial support counsel, and access to legal experts to expedite their registration. Despite the global COVID-19 pandemic, which also affected Turkey, both IGAM and IBC have continued providing the needed services to beneficiaries. The Info Hubs switched to remote assistance via phone or WhatsApp from March to May 2020. The Info Hubs resumed face-to-face assistance by mid-June, whilst taking into consideration preventative measures against the COVID-19 virus.*Names have been changed to protect identities.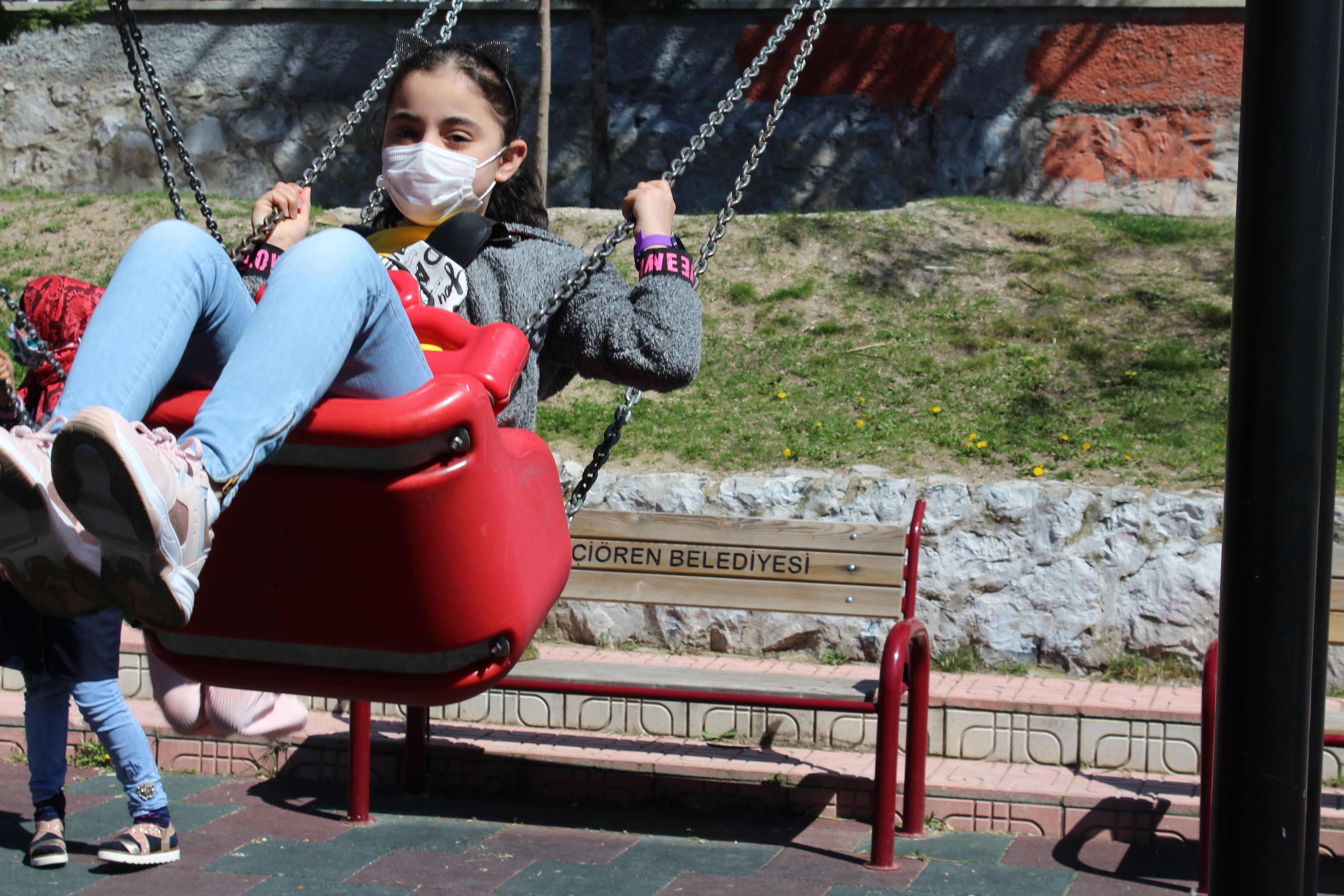 April 23rd is Children's Day, a national holiday, in Turkey. At IGAM's Info Hub, this was possible while adhering to COVID-19 social distancing precautionary measures. The child refugees who attended the celebrations had a fun day watching animated movies and going to the park together with the Info Hub's psychosocial support expert.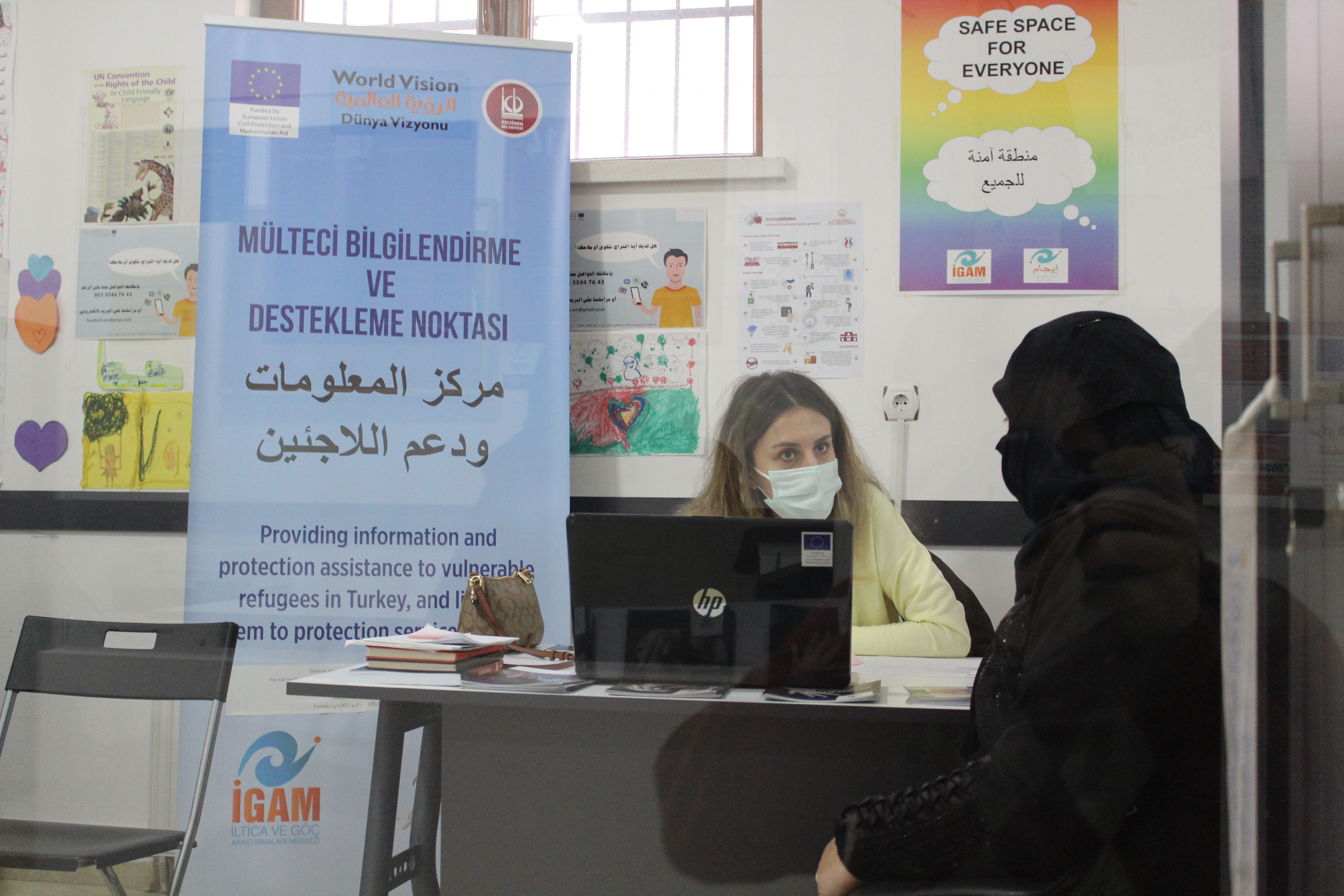 The identity card of the Syrian refugee, Asia*, was cancelled, so she came to IGAM's Info Hub seeking legal support. Due to the cancelation of her ID, she was not able to access health care services. But, the legal expert at the Info Hub provided Asia with the necessary information on how to reactivate her revoked ID.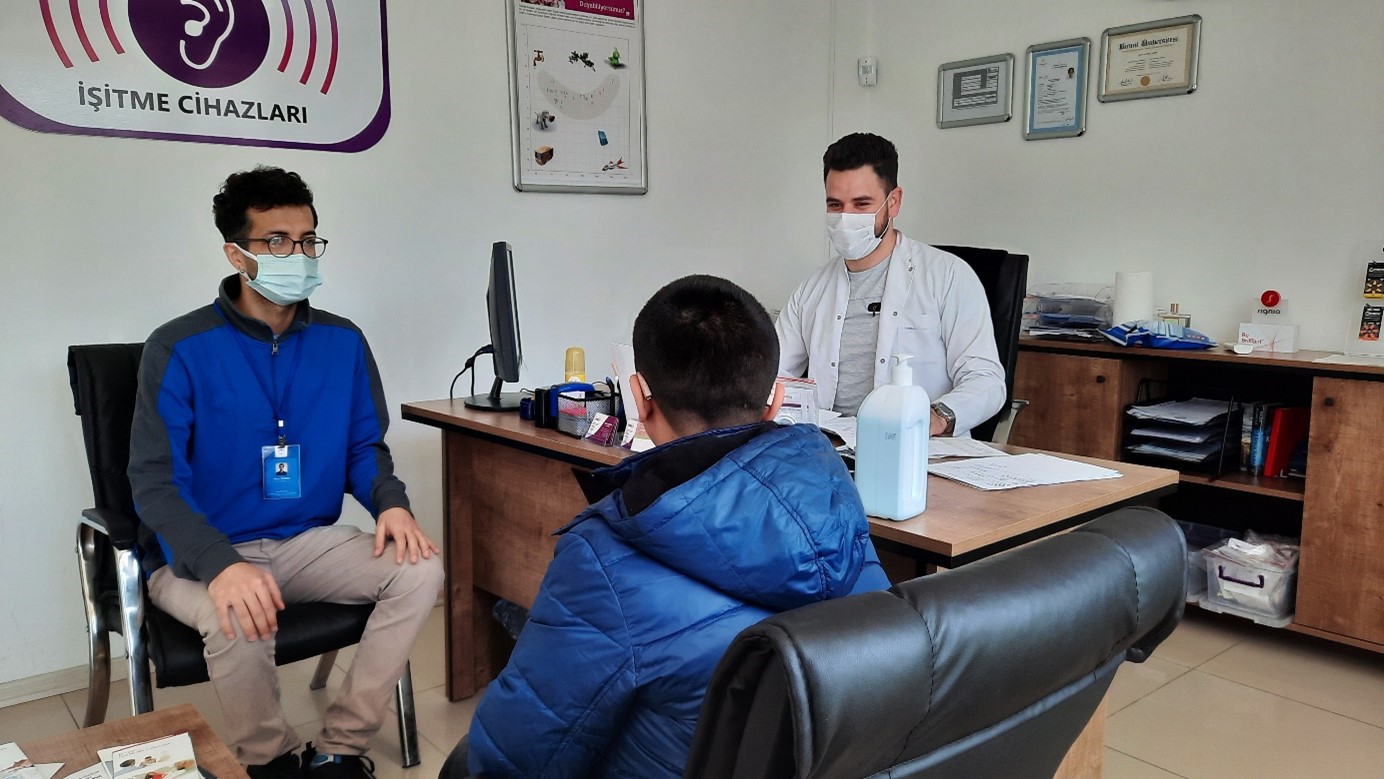 Young Sami*, who was born with a hearing impairment, came to IBC's Info Hub in order to request a hearing aid. He also suffers from a speech disorder because he had never used a hearing aid. IBC provided support to Sami and helped him develop his language skills. The young boy was also guided to the auditory centre for a hearing aid.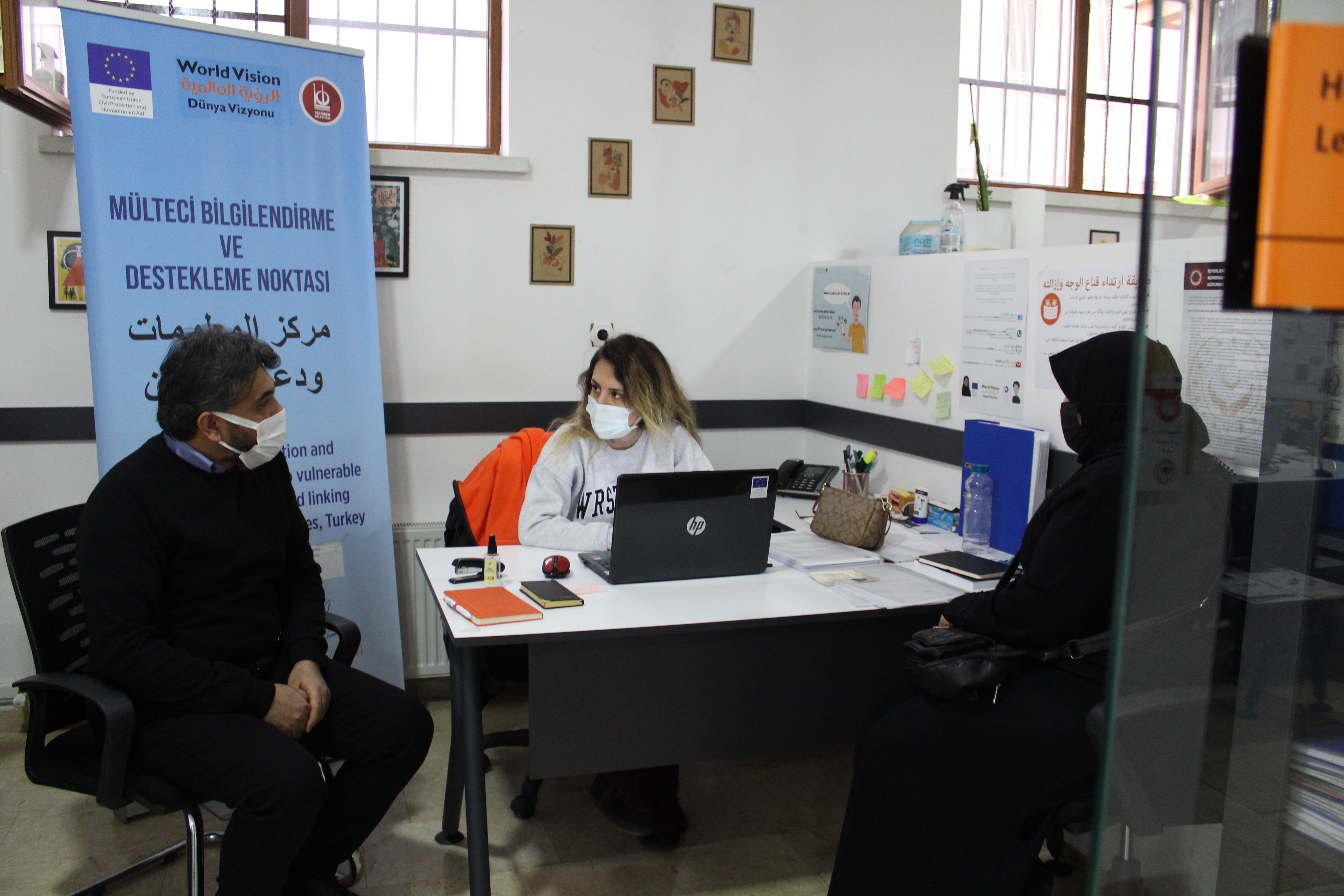 Syrian refugee Hafsa*, and her husband, came to IGAM's Info Hub for legal assistance and guidance. She wanted to file for divorce and inquire about her alimony and children's guardianship. Language was not a barrier as an Arabic language translator at Info Hub facilitated the communication channels between all parties. Hafsa and her husband could take the appropriate informed decisions for their lives.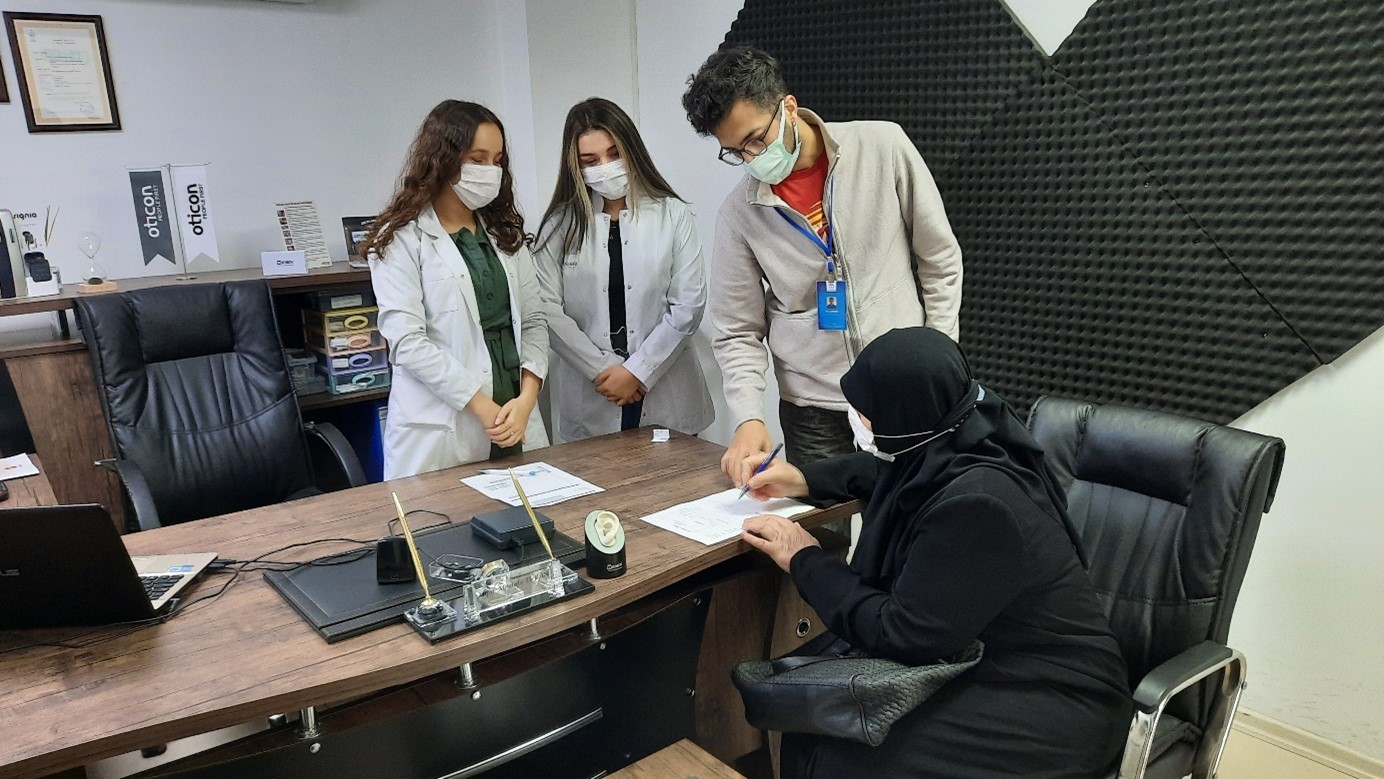 A 55-year-old beneficiary was referred to IBC's Info Hub by the Turkish Red Crescent to receive a hearing aid. Later, she was referred to IOM in order to ensure she receives the hearing aid she needs. 
IGAM is keen on knowing the opinion of the beneficiaries regarding the services the Info Hub provides. A IGAM staff conducts a short interview with a refugee inquiring about their thoughts and suggestions about the services.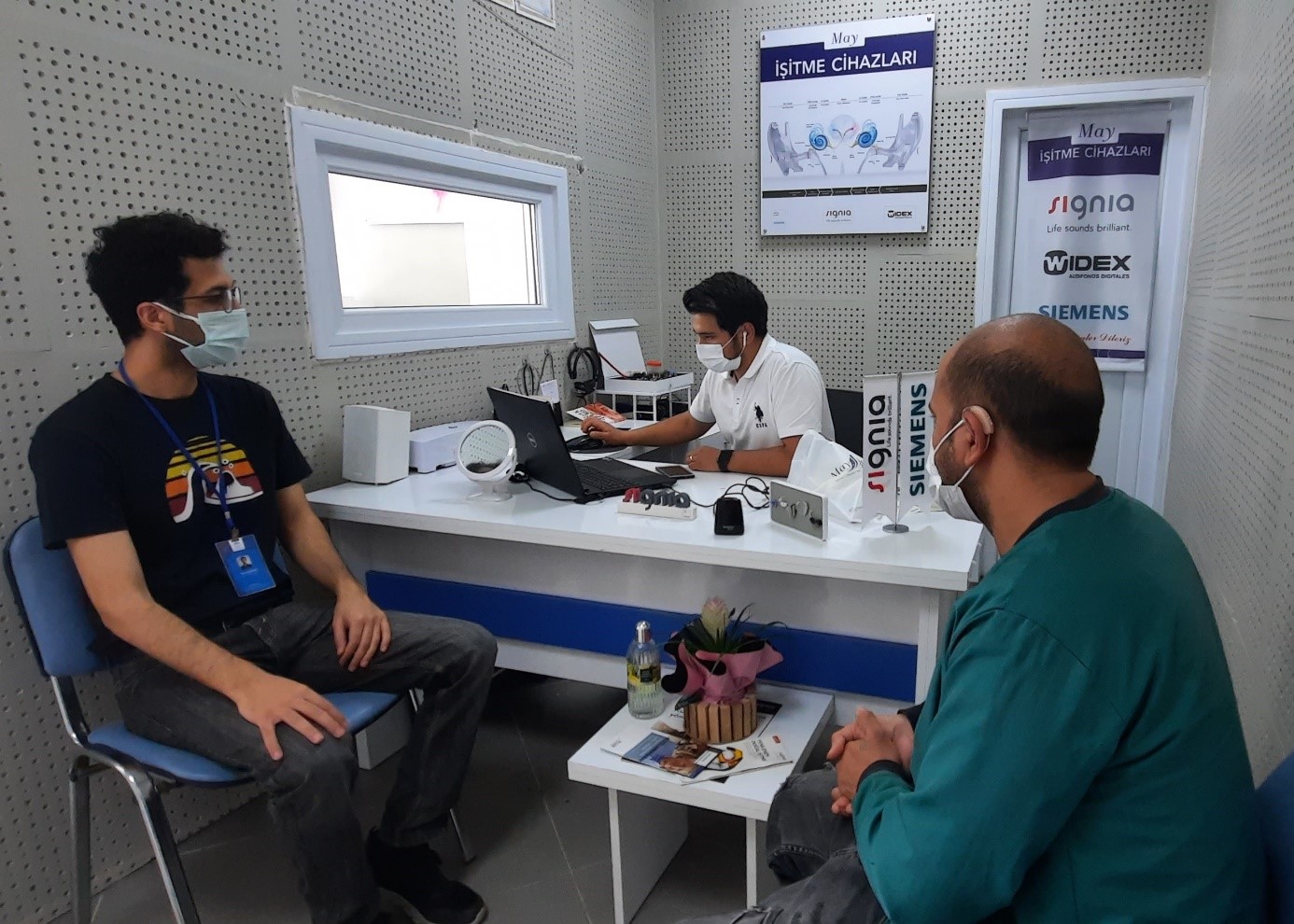 Due to an explosion during the war in Syria, Jameel* (on the right) suffers from a hearing impairment. He was admitted to IBC's Info Hub to fulfil his request for a hearing aid. With the help of IOM, he was able to have access to a hearing aid device.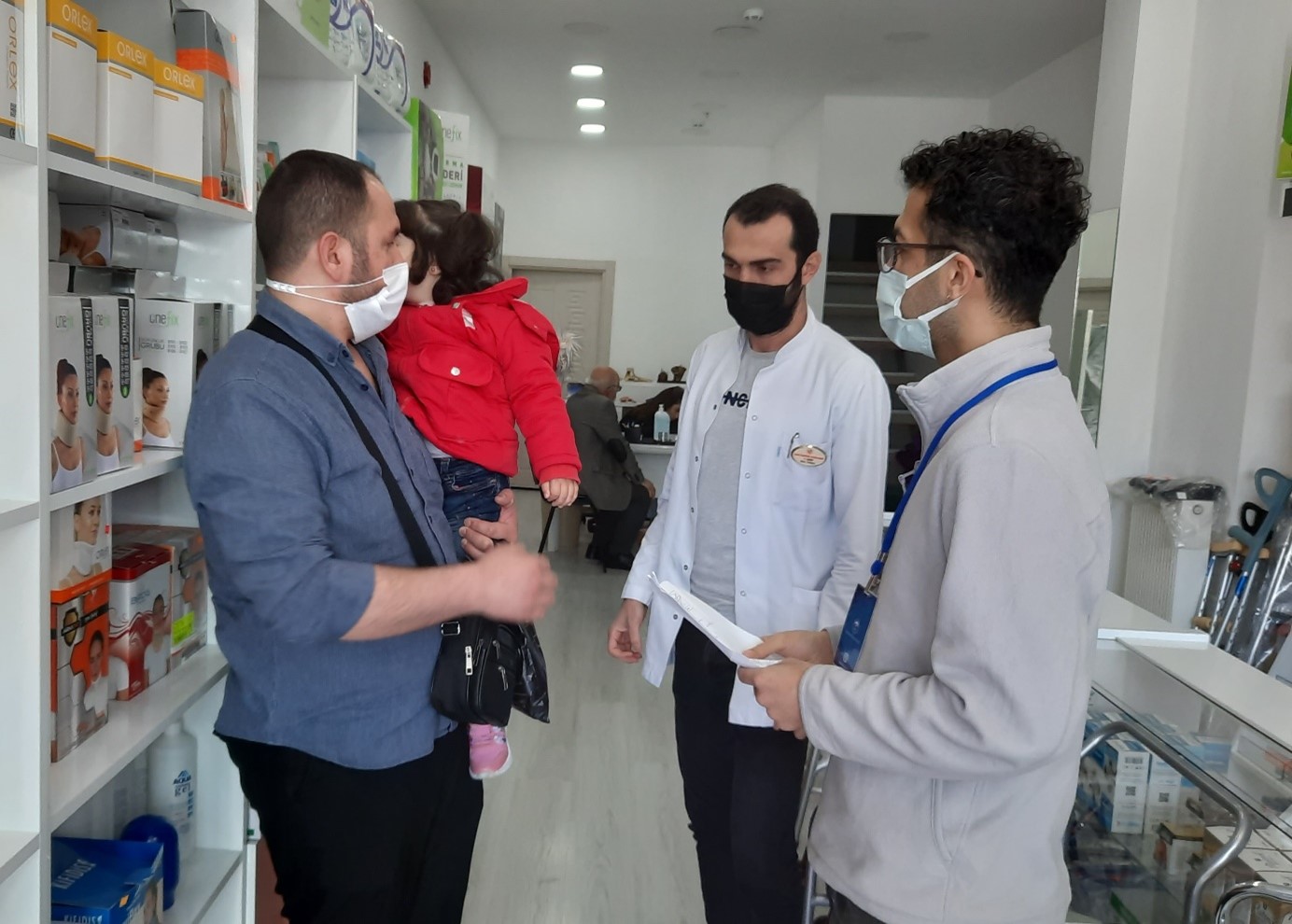 A child was admitted to IBC's Info Hub to place a request for medical support. This beneficiary has postural deformity called "flat feet". The young girl was also an eligible candidate for the procurement of orthopaedic insole. After the successful referral, the medical equipment was sent to her family's house.