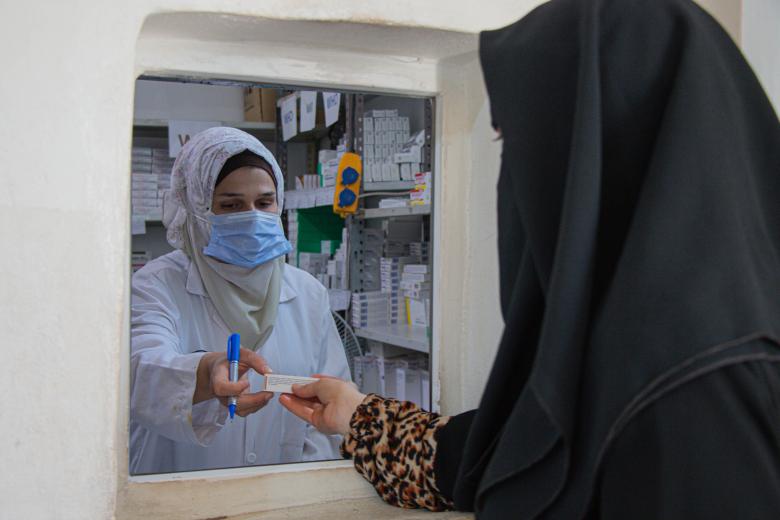 A Tale of a Resilient Woman
Tuesday, September 5, 2023
There is an Arabic proverb which says, "my country, you will always be dear to me. Even if they treated me unfairly on your land,"
The saying is everything Amira* felt during the past years. She tried looking for safety within Syria until she was forced out of her country.
She, her three children and her husband kept searching for peace amidst war-torn Syria. The 35-year-old mother refused to leave her land. It's her home, the place where she grew up, got married and had her children. The place where she envisioned her children to grow up and build their lives.
But war only leaves hammered-down buildings, destroyed lives and ghost towns. Not only that, Aleppo became a merciless war zone when the situation escalated and everyone was forced to evacuate in 2017.
Having no choice but to leave, she and her family gathered along with thousands others who would be soon forcibly relocated. As if abandoning your home isn't difficult enough, she had to make sure her family leaves safely. The weight of the world was dropped on her shoulders. She had to save her children and husband who suffers from paralysis. Amira gained superpowers and got them out. 
She roamed around searching for a place to stay. They travelled from east to south until they gave up after war and bombing kept following their trail like shadow. So, they headed to Türkiye four years ago. Things began to settle down. "We went to Türkiye hoping to improve our situation, I even landed a job as a seamstress". Amira took a sigh of relief, she succeeded and her family was safe and their financial situation got better.
Little did she know that a small decision would put them in the line of fire yet again.
"During Eid we went to Syria. When we wanted to return to Türkiye, we couldn't," Amira and her family couldn't move back due to travelling constraints from and to Türkiye. This meant history was repeating itself, Amira is back on survival mode.
After that, they stayed in Northern Syria but she didn't give up and kept working as a seamstress. But life kept testing her will.
"The earthquake struck, and it severely damaged the place we were staying in and we had nowhere to go".
It was like the earthquake created a snowball effect further affecting their financial situation. "So, we had to move in with our relatives and now we live with my uncle in a small caravan in a displacement camp," she shares.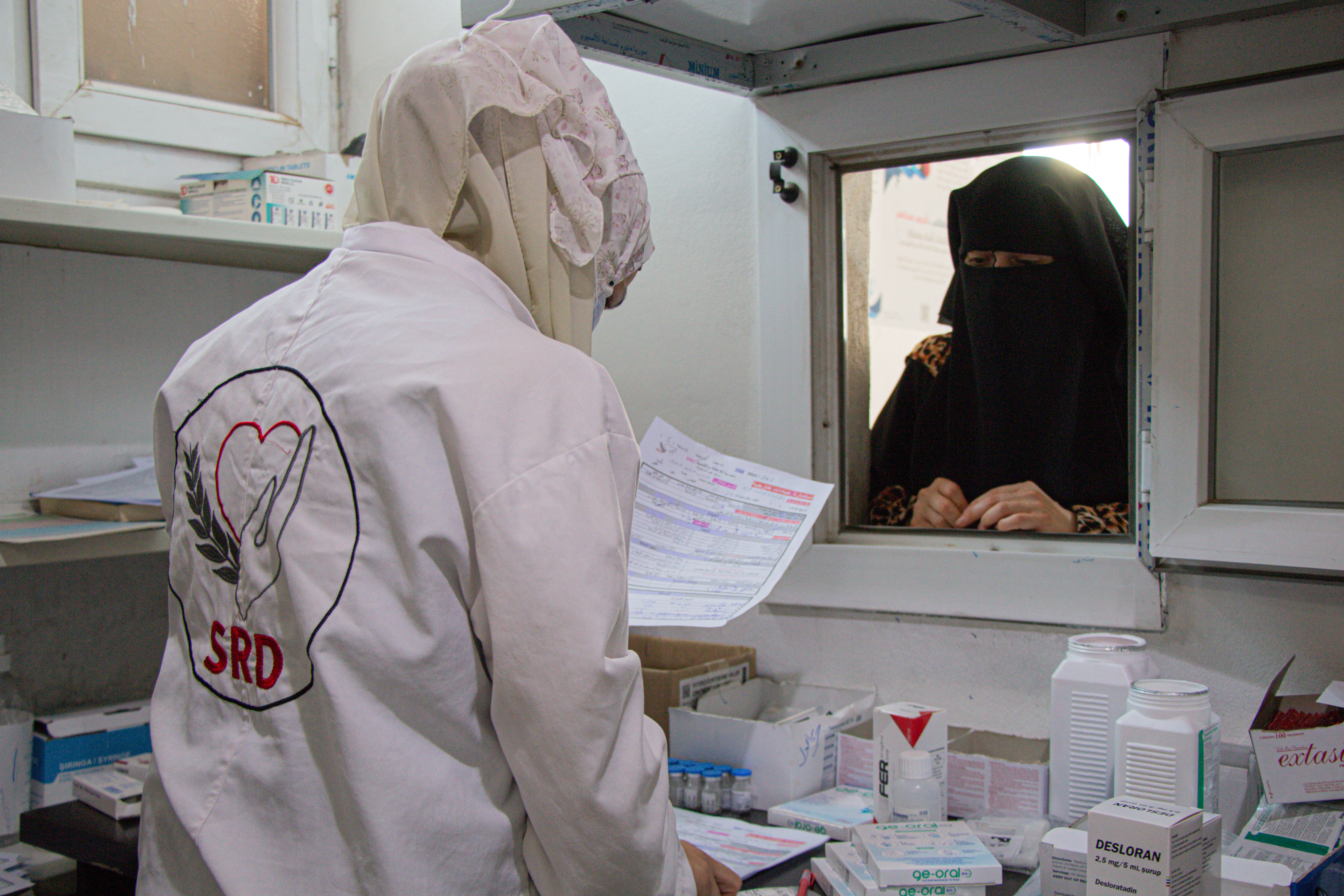 Amira is a fighter but she's human after all
All of this stress and emotional load burdened her shoulders, slowly 'consuming' her body. Soon she noticed that her health situation wasn't well.
She went to World Vision's health centre to run some tests, only to be told she suffers from diabetes. Amira immediately was provided with consultation and follow-up appointments.
During her visit, she expressed her concern over her children's health- they suffered from malnutrition and anemia due to years of inadequate food consumption.
As a result, her children were provided with supplements to help their bodies sustain themselves and recover. For Amira, she was prescribed insulin injections periodically as part of her treatment.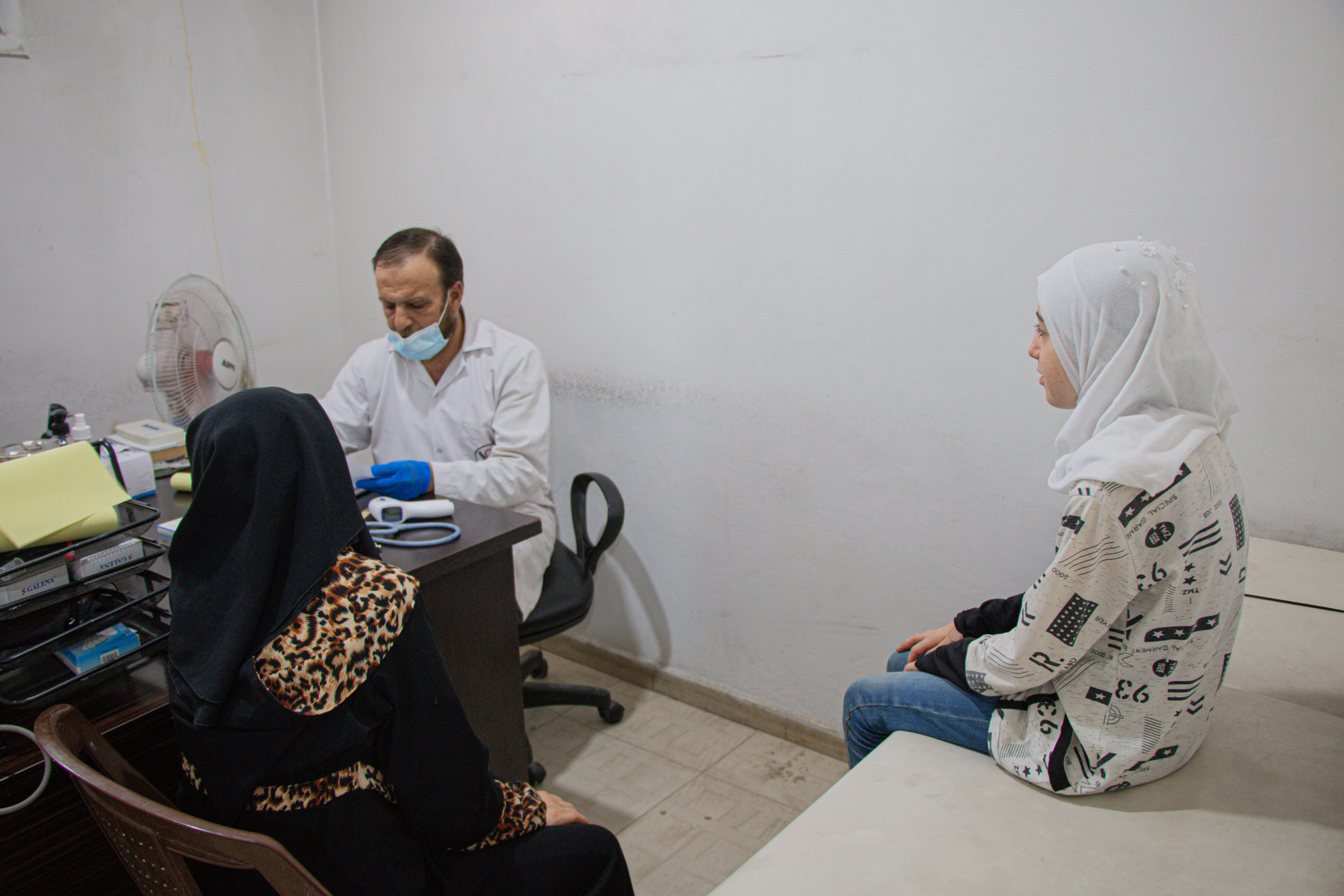 Amira is one of [up to] three million internally displaced Syrians who are struggling to access medical care in the middle of war. She and her children were fortunate to be among 109,890 earthquake-affected population who received dire help with support from Aktion Deutschland Hilft. But what about the rest?
How will they get the support they need?
*Names are changed to protect identity.
This story has been produced with the financial assistance of Aktion Deutschland Hilft e.V. The contents of this document are the sole responsibility of World Vision Syria Response and can under no circumstances be regarded as reflecting the position of Aktion Deutschland Hilft e.V.