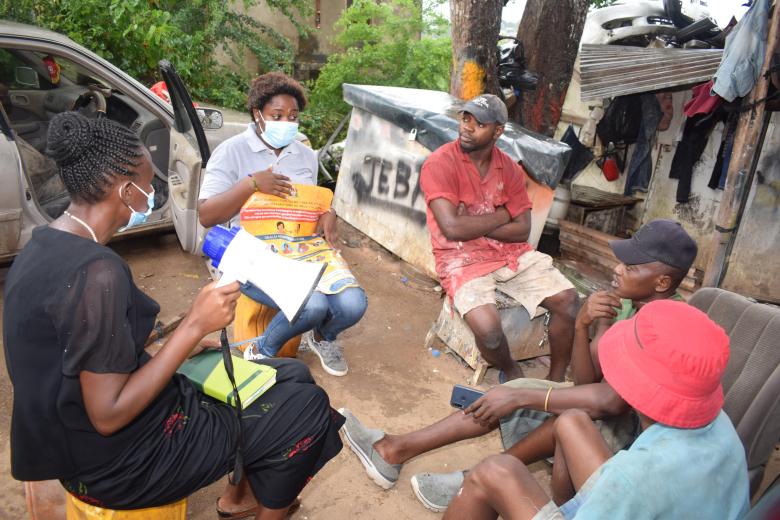 Influencing behaviour change through community mass sensitization
Thursday, June 11, 2020
Written by Agness John, Senior Communications Officer
Behaviour change is not an overnight process but rather a day to day process which involves collective responsibility. World Vision in Tanzania, collaborating with the Ministry of Health, Community Development, Gender, Elderly and Children (MoHCDEC), conducted community mass sensitization in response to COVID-19 in the regions of Arusha, Dar es Salaam, Dodoma and Kagera.
The focus of mass education has been on prevention and control measures of COVID-19 as well as the prevention of Gender-based Violence and Violence against Children. The facilitation has been conducted by Community Development Officer, Social Welfare Officer, Community Case Workers (CCWs), and Community Health Workers (CHWs) who received training on COVID- 19 signs and symptoms, preventive and control measures, the importance of seeking medical advice, and case management at household.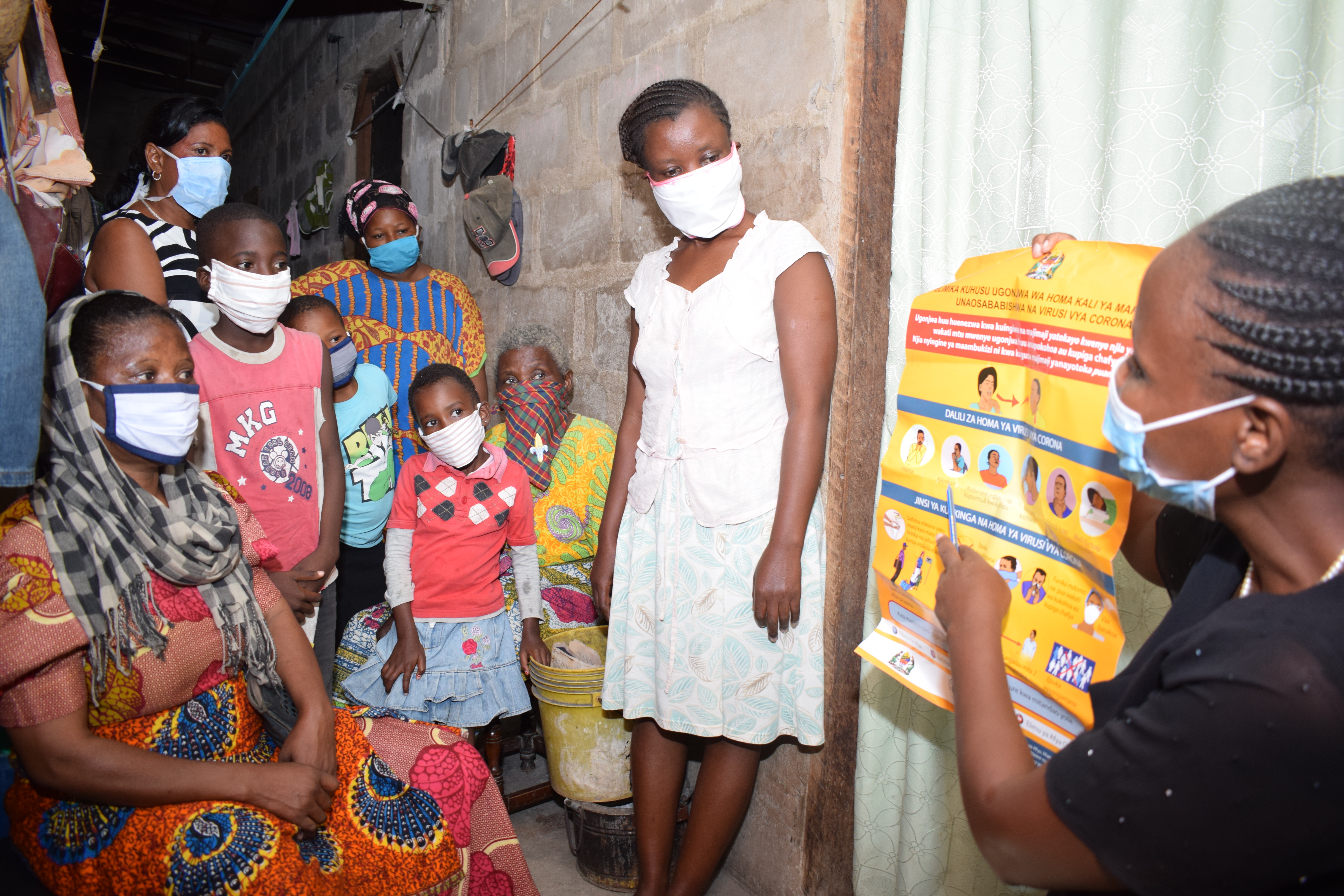 This is so as to ensure containment, including active surveillance, early detection, isolation and case management, contact tracing and prevention of the spread.
"Arusha, Dar es Salaam, Dodoma, and Kagera regions being at high risk, hardly hit by coronavirus and of government priority, community mass sensitization conducted to total of their 126 villages. Trained mass educators raise awareness on coronavirus to the communities through conducting household visits door to door and at some crowded places such as markets, bus stands and other identified hotspots. The capacity building ranges from how COVID-19 is transmitted, its symptoms and prevention measures, and the importance of seeking medical advice as the symptoms arise," said Juliana Charles, COVID-19 Response Manager for World Vision in Tanzania.
The intervention also aimed at assessing the level of awareness of the disease at the household level and community as a whole. The Ministry of Health, Community development, Gender, Elderly and Children (MoHCDGEC) lead the effort to ensure that cases are well managed but also the communities are well knowledgeable about the disease.
"Despite the recent announcement that the transmission of the coronavirus reduced, community need to be alerted and continue practicing the preventive and control measures so as to ensure complete eradication of the disease," explained Dr. Naftali Ng'ondi, Tanzania's Commissioner of Social Welfare. "Awareness sessions and sensitization at household level at crowded places reminded community members on taking precautions and limit transmission."
Community mass education and household visits on COVID- 19 preventions also provide community members with room for discussion and clearing their doubts and understanding as noted by Gewalda Charles, Dar es Salaam residents at Mbezi Luis street. "Many families were still worried about what exactly coronavirus is, for they mostly relied on different sources of information like social media and their fellow community members who were totally exhibiting their frustration and making the community anxious. This session gave us time to receive elaboration different to the prior interventions of awareness creation made."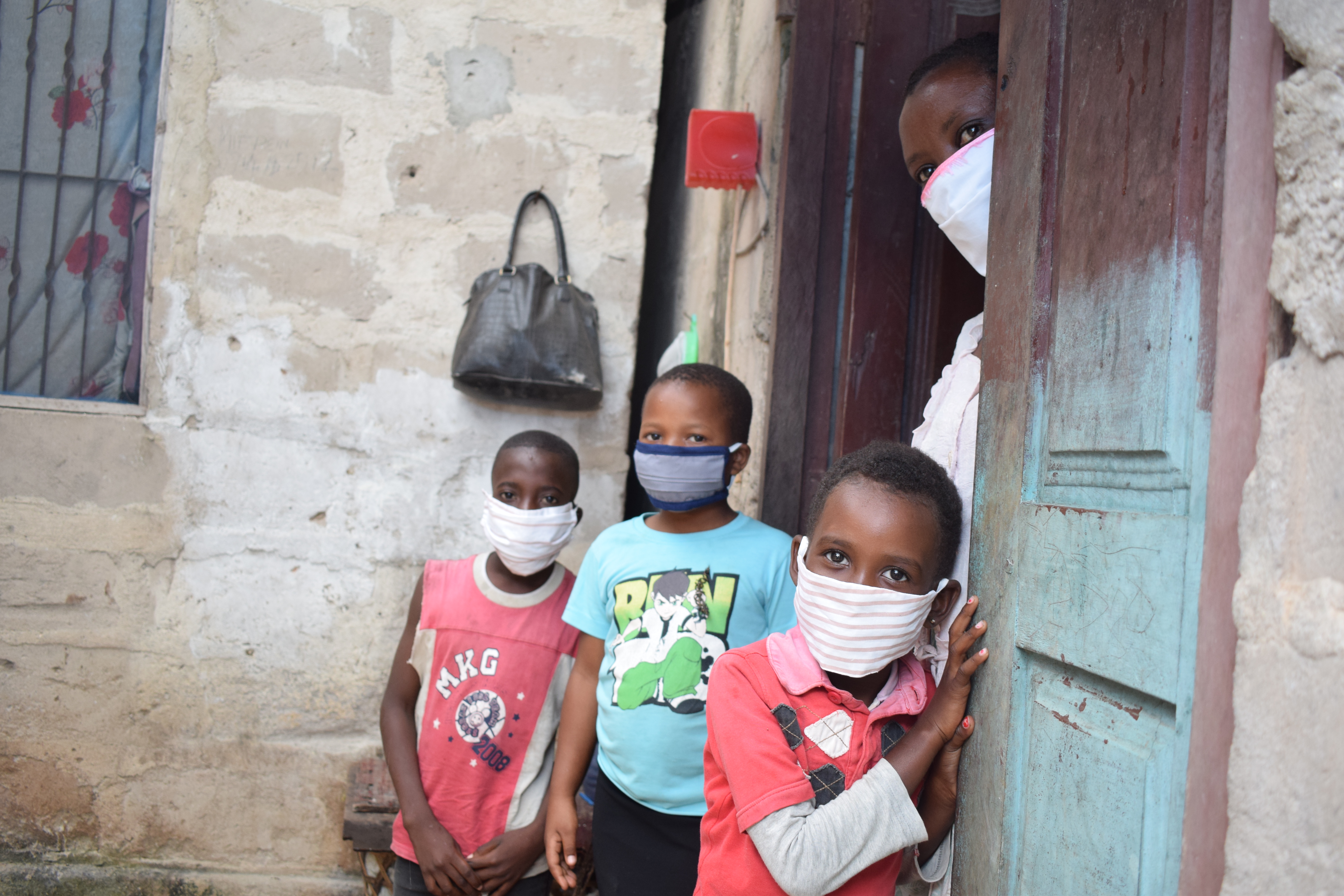 Apart from capacity building on coronavirus, Gender-based Violence and Violence against Children prevention education was necessary. School closures put children, girls and boys at a greater risk of violence and abuse. "We capacitate parents and caregivers, while they protecting themselves and the families from contracting COVID-19, they should also protect children from child marriage, early pregnancies, sexually abuse, child labour and corporal punishment," said Godfrey Kisemba, World Vision in Tanzania's Gender, Advocacy and Campaign Coordinator.
As we fight COVID-19, child protection is at the top of everything we are doing, and so, we're involving everyone around to ensure children are well protected.
"In this community mass sensitization, we have learned that there is the limited understanding of COVID-19. We also found most children in the street as the result of school closure and so we insisted parents and leaders on ensuring every parent keep their children at home and stop involving them in business. Village Executive Officers are the one close to the village and so we capacitate them to be on frontline for community to imitate their best practices." Lucy Njela, Community Development Officer, Salanga ward in Dar es Salaam.
"Awareness raising to the community on corona prevention and control measures has been our local government priority, however, we encounter some challenges including for mothers to send their children to the market, this is addressed and capacity building is continuing." Hadija Hamisi, Manzese Midizini street village authority member.
Total of 197,218 (108,211 Female, 89,007 Male) people reached during mass sensitization in both Arusha, Dar es salaam, Dodoma and Kagera whereby among them 51,384 (27,525 Female, 23,859 Male) were children.