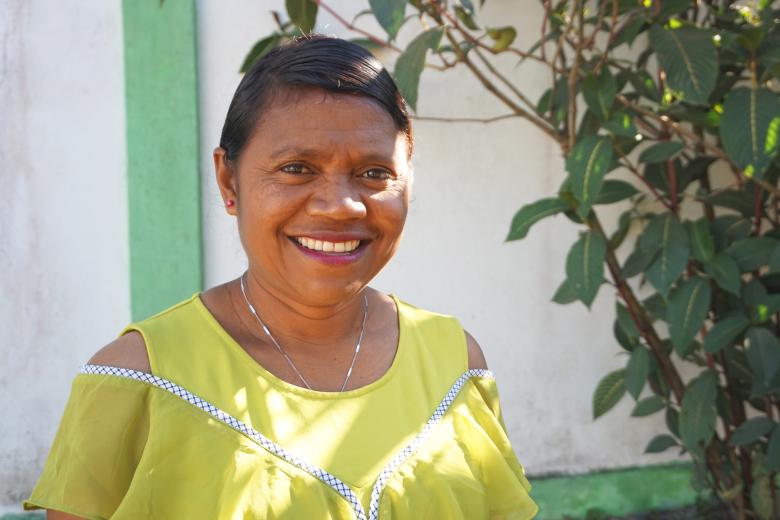 Alsina takes action to improve health services in her village
Friday, October 4, 2019
Imagine that you visit a health clinic. Once you step in to the clinic, you realise that there are no chairs to sit on while waiting, and only one midwife to take care of the patients, as your town has no doctors. This was a common experience for Alsina's community.  
Alsina, aged 36, is a mum of five from Aileu Municipality. In her village, people faced many challenges when they visited a healthcare facility, such as a mobile health clinic or village health post. A lack of basic facilities, such as waiting seats, made it hard for mothers and children to visit the mobile health clinic. No doctor or pharmacist at the health post and an inefficient referral system meant patients couldn't access quality treatment.
"When we were sick, we had to be referred to a hospital in Maubisse, and sometimes referred again to Dili if the disease could not be treated in Maubisse … so this could cause a negative effect on the patients' condition," said Alsina.
The hospital in Maubisse is an hour drive from Alsina's village, while Dili is another 40 minutes' drive away.
Alsina's community mobilise to achieve their rights
Citizen Voice and Action (CVA) is World Vision's approach to improve social accountability, through which community members mobilise themselves to achieve their rights as citizens to access improved services from government and service providers.
Alsina first learned about Citizen Voice and Action in 2017 and became a member of the CVA committee in her community. Now, she is the secretary of the committee, which has five female members and one male. Through the CVA training, the committee members learnt how to speak out about the issues that concerned them, and engage with the government.
Together with health service providers, they monitored the quality of service delivery of mobile health clinics and health posts based on the government's standards. They used a score card system to assess how people feel about the quality of services they receive, including medical equipment, hospital hours and distribution of medicine. 

After the committee defined the challenges facing their community, they met with relevant government officials, health service providers, village leaders, family health volunteers and community members to share results and challenges. After this the community, government officials and service providers agreed on a shared action plan.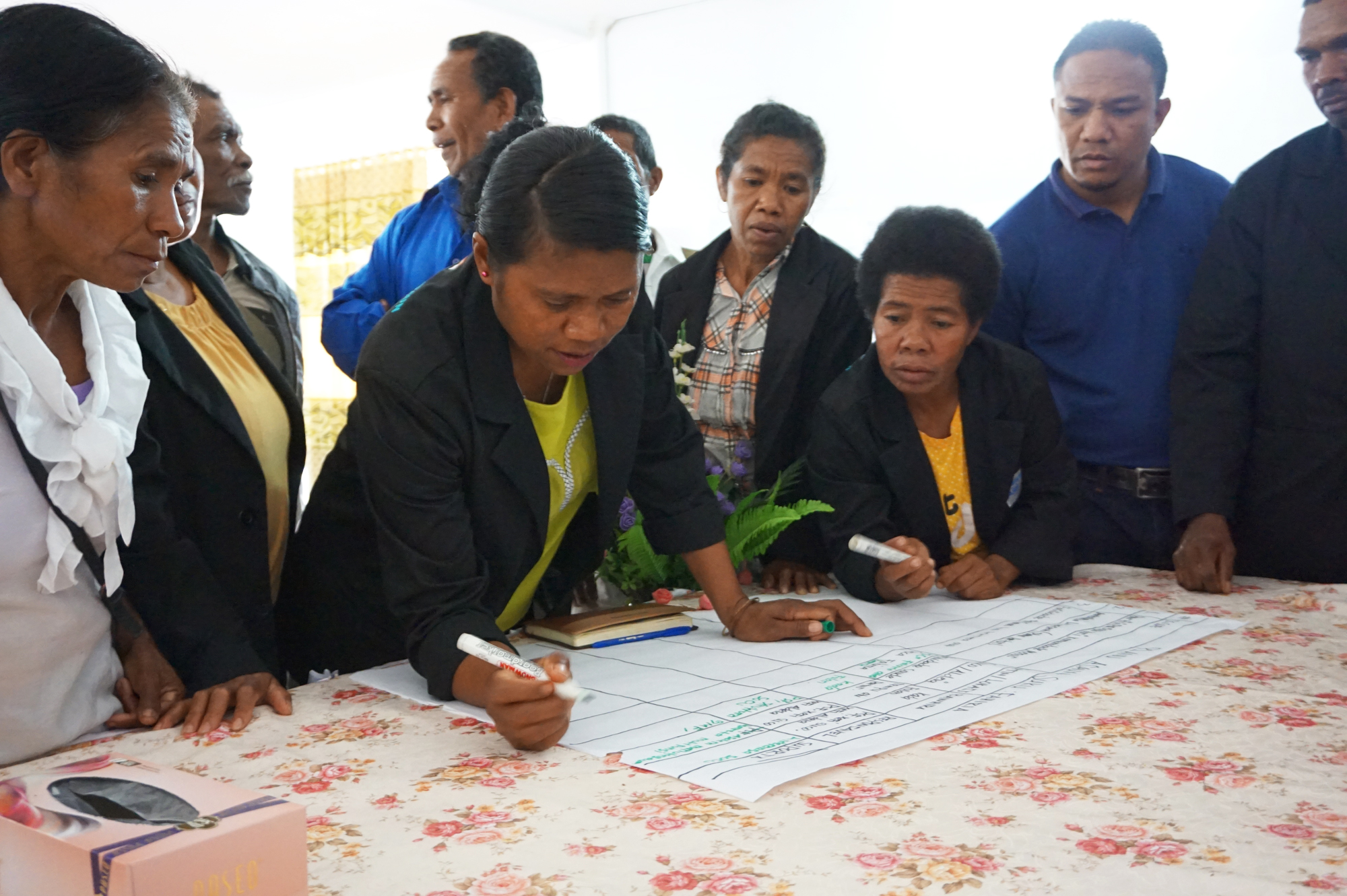 Joaquim is the leader of Alsina's CVA committee. Before he knew about CVA, he didn't know what to do when community members raised issues about the healthcare system. Now, he understands that people have the right to speak up about issues as citizens, and he knows how to communicate with authorities. 
"There have been a lot of changes in terms of services from the healthcare workers. The healthcare workers are aware that they didn't do well to provide services to the community in the past. However, they have changed a lot now," said Joaquim.
"In the past, very few staff worked at the mobile health clinic, but now there are many staff working and there's also available equipment. We can see the changes in services provided to the community and improved equipment in the mobile health clinic. However, the community still sees many things to be improved," he added.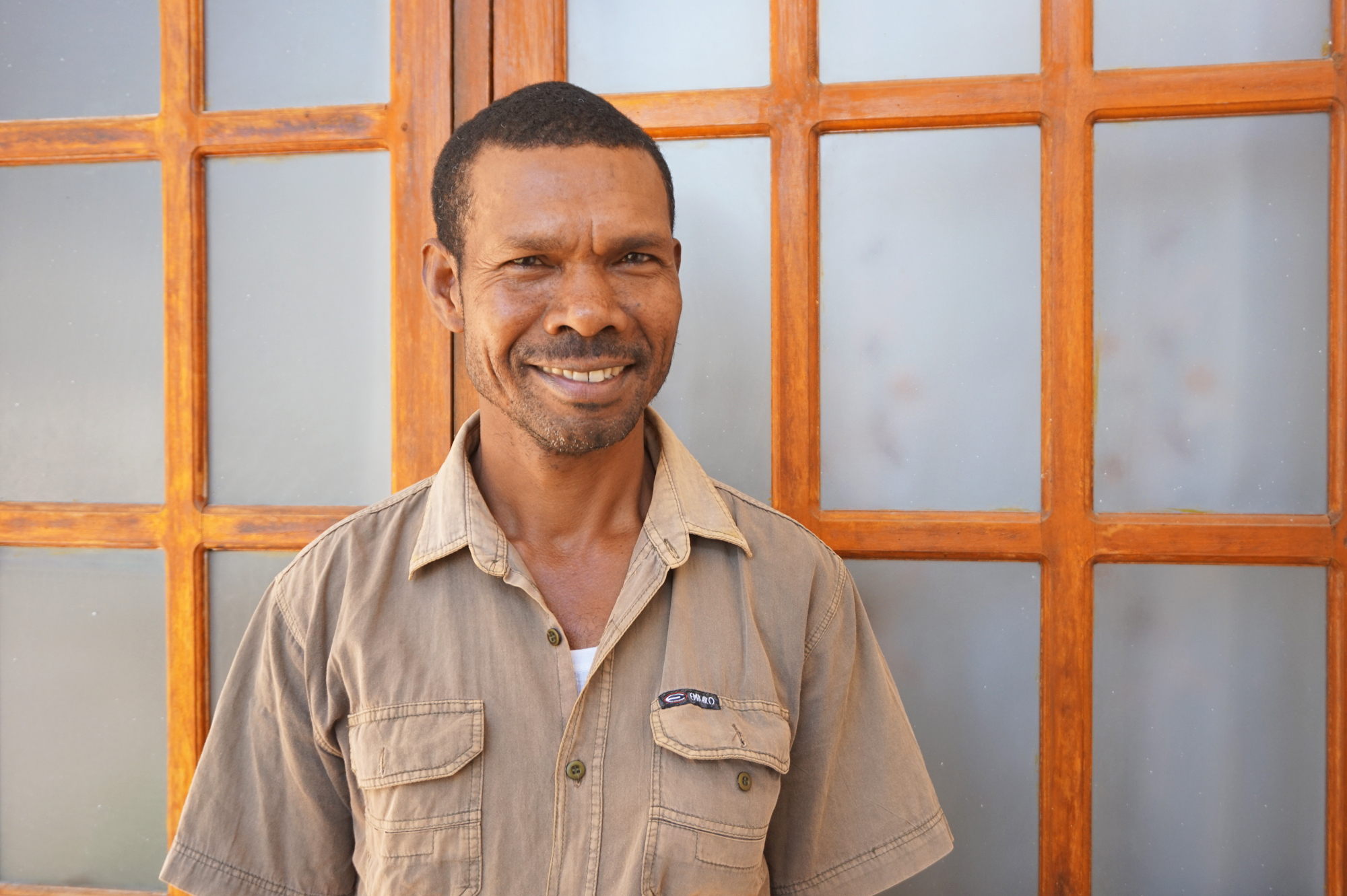 Alsina is very happy that more people visit the mobile health clinic and health post more often. The healthcare service has improved as a result of the collective action by the community to ensure the government listened to their concerns.
"Through CVA, we raised these cases to the Health Director in Aileu, and they listened to us. Now, people with serious illnesses are directly referred to Dili. CVA also brought us more benefits. After we raised our voice, there is now a doctor, nurse and pharmacist in the health post," said Alsina. "In the mobile health clinic, there is a child-friendly space and chairs so that mothers can have a seat while they are waiting, and children can play safely."
"Slowly, slowly, the system is changing, however we will keep trying to move forward through Citizen Voice and Action," said Domingas, another member of Alsina's CVA committee.
"I expect that this important information will be shared with everyone in the community, to continue to engage with the community to wake them up and make a change, and learn about CVA so that we can increase our self-confidence to tell what is right," Joaquim shared.
"People in my community will be constantly active to carry out CVA activities even after World Vision leaves us. We won't only receive knowledge but we will share the knowledge and skills with others," said Alsina.
Citizen Voice and Action is part of the Better Food Better Health project, which is supported by the Australian Government through ANCP.