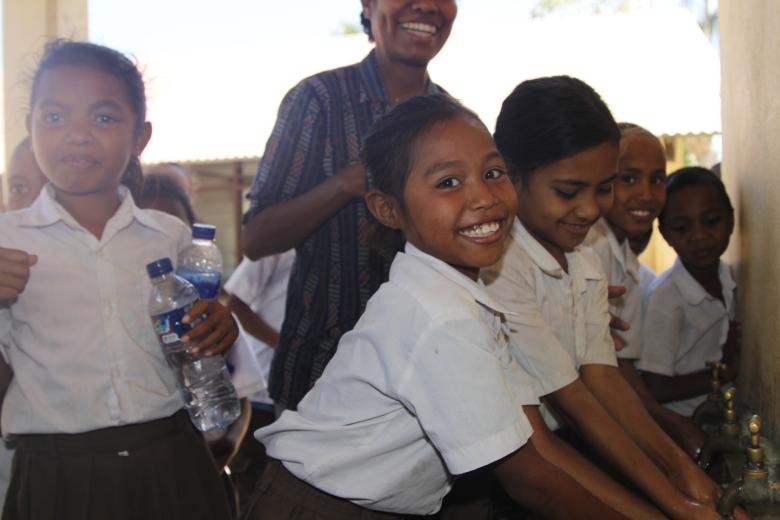 Clean water reaches schools and health clinics in Baucau
Monday, September 9, 2019
Access to clean water and sanitation is a serious problem in rural Baucau. Many families drink water from contaminated springs and wells, which leads to health problems like chronic diarrhoea and poor nutrition, particularly for children. 
World Vision's Baucau Water for Future project worked to improve water and sanitation facilities for 12 communities. It provided clean water to not only families, but also schools and health centres.
Primary school principal, Mariano, shared the many ways his school has benefited. Children are no longer late for school as they don't have to walk to the spring to collect water. They all wash their hands after they have played in the paddock, and say they appreciate that the toilet block is clean.
"My students and teachers are very proud and glad, because the students no longer have to carry clean water from their homes, the toilets are clean and odourless, there are no flies, and the students can wash their hands at school," Mariano said.
Maria, a Grade 6 student at Mariano's school, is also happy. "Now, I no longer carry clean water from home. I just study every day at school, wash my hands before going to class, and the toilet is clean," she said.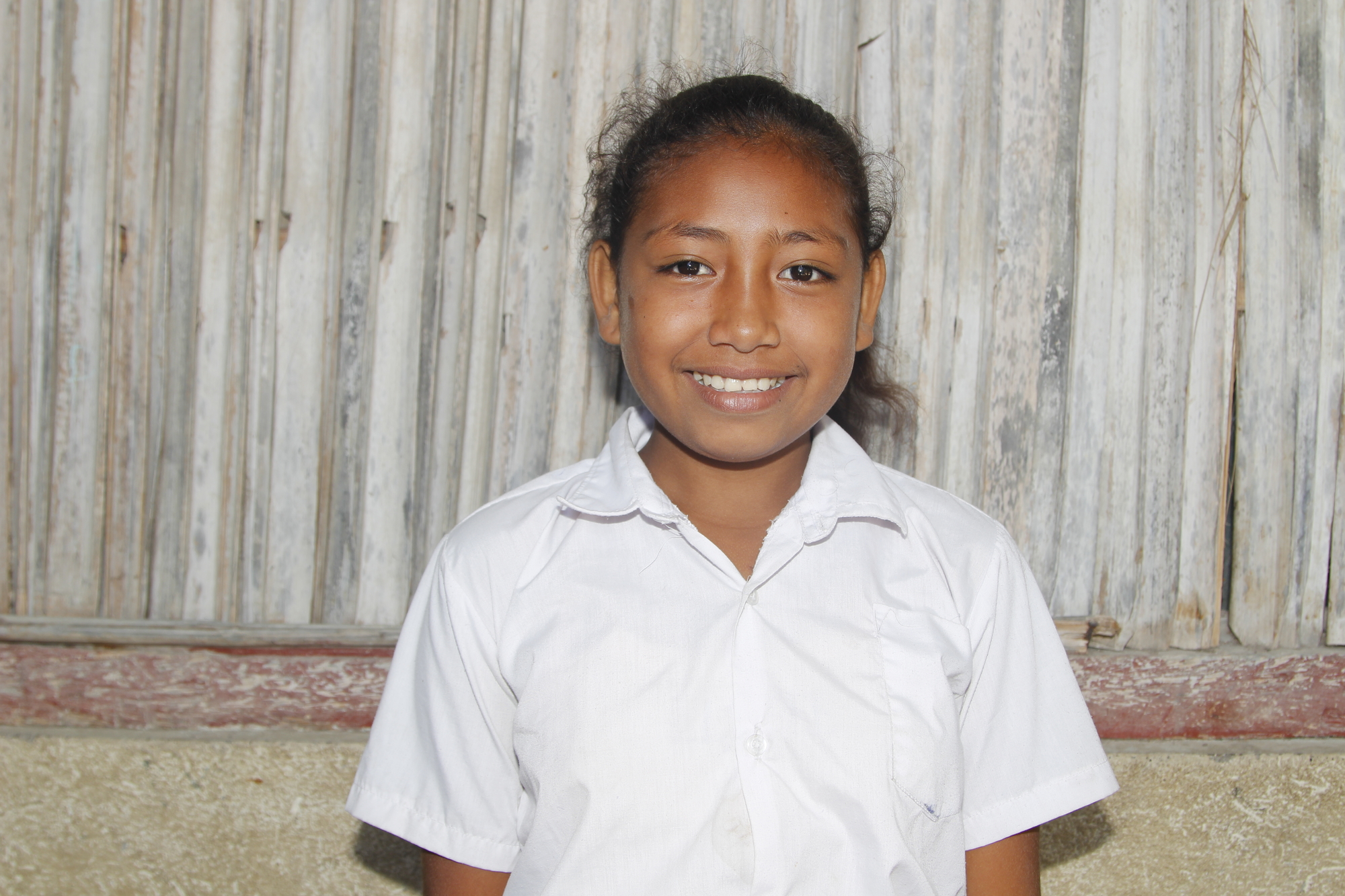 Nensia's primary school also benefited from new water and sanitation facilities. "My teacher said I should wash my hands in the morning and after breaks. I feel my health is better now compared to the past," the nine-year-old said.
Emilio, a doctor at a local health centre, said that the clean water connection has helped him to carry out his duties to serve his community.
 
"We use this water for medical purposes such as washing medical equipment, helping pregnant women to shower after delivery, washing the patient's clothes, and handwashing for the doctors, nurses and midwives," he said.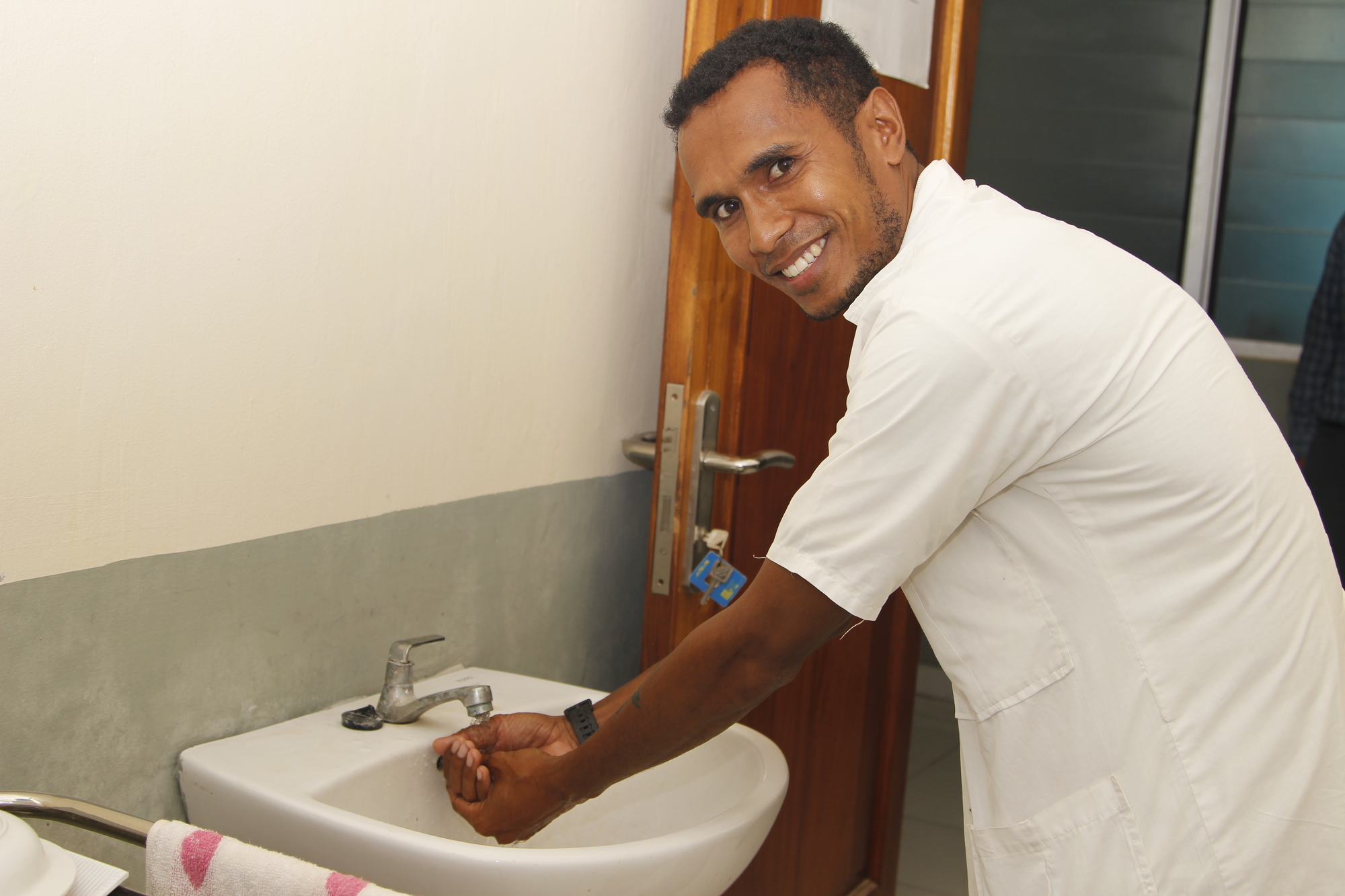 Village chief, Francisco Ximenes, is happy that homes, schools and health centres in his community now have access to clean water. "World Vision's work is the best because they teach the community to work hard to install clean water systems. World Vision also provides clean water, sanitation and hygiene, and kitchen gardens. This helps my community to live a healthy life," he said. 
Communities ensure sustainability of water supply 
World Vision also established community water management committees to maintain water facilities and collect fees to continue managing and distributing the clean water to the community. By doing this, the committees can guarantee the sustainability of water supply in the future.
Celestina is the treasurer of a water management committee that collected US$600 in fees to buy control boxes and taps to repair damaged equipment. "The provision of clean water to the community, school, health post and community centre has remained functioning and smooth for four years of operation," she said.
 
A project evaluation found that 92 percent of households now have access to clean water, compared to 23 percent at the start of the project. Ninety percent of households now have access to an improved toilet, compared to 30 percent at the start of the project. 
The Baucau Water for Future project was supported by the New Zealand Aid Programme.