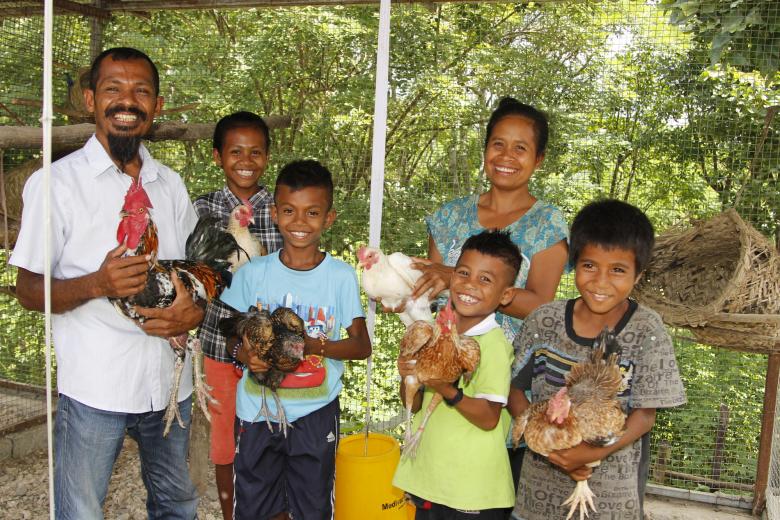 Tito inspires others to expand local chicken production
Tuesday, September 10, 2019
Tito is an enthusiastic chicken farmer. The father of four from Bobonaro was happy to receive a chicken production package through World Vision's Better Food Better Health project. The package included 10 hens, a rooster, materials to build a 5m x 4m chicken coop, and training in raising chickens. 
As a community health volunteer, Tito received the package as an incentive to continue his health promotion work in his village. He diligently built his chicken coop and worked hard to take care of his chickens. 
"I have been raising local chickens from World Vision since 2018. Now I have 23 chickens, and have sold five with a profit of US$35. This money has been used for my children's school needs," he explained. Now Tito is preparing materials to enlarge his chicken coop so he can increase his number of chickens. 
Through this chicken and egg production, Tito is improving both his children's nutrition and his family's income. His family eats some of the eggs produced, while Tito sells the remaining eggs in the market.
"I really appreciate World Vision's help in raising local chickens," said his wife Zulmira. "Now our chickens do not roam in the garden anymore because they are housed in the coop. The chickens lay eggs constantly and my family, especially my children, can eat them. My husband and I will improve our children's nutrition by feeding them these eggs once or twice a week."
"My mother has been frying and boiling eggs … I like to eat them because they're very delicious," their 15-year-old daughter Suzana said.
Replicating success in Tito's community
Tito also leads a local savings group, which has 14 members. "Members apply for loans ranging from US$50 to US$250," he explained. "They use the money for basic household needs, school and small-scale trade."
After experiencing success in his own chicken production, Tito encouraged the group members to replicate his chicken coop. The group agreed to use their funds to build their own coops using locally available materials, including iron roofing and netting for the enclosure.
"The cost of building coops with local materials is approximately US$300 and I have encouraged the 14 savings group members to build their own chicken coops so they can start to raise, eat and sell chickens to improve their family's nutrition and earn money," he said.
So far, seven members have taken a loan from the group to build a coop and buy chickens. The remaining seven plan to do the same in the near future.
Jorge is one member who received a US$100 loan from the group to buy chickens and build a coop. He used local materials, including wood and bamboo. Tito provided him with guidance to build the coop, using the knowledge he learned through World Vision's project.
"I am very proud of Tito's leadership," Jorge said. "He is a good leader because I learnt from him and he helped me to raise local chickens so I can feed my family nutritious food and increase our income."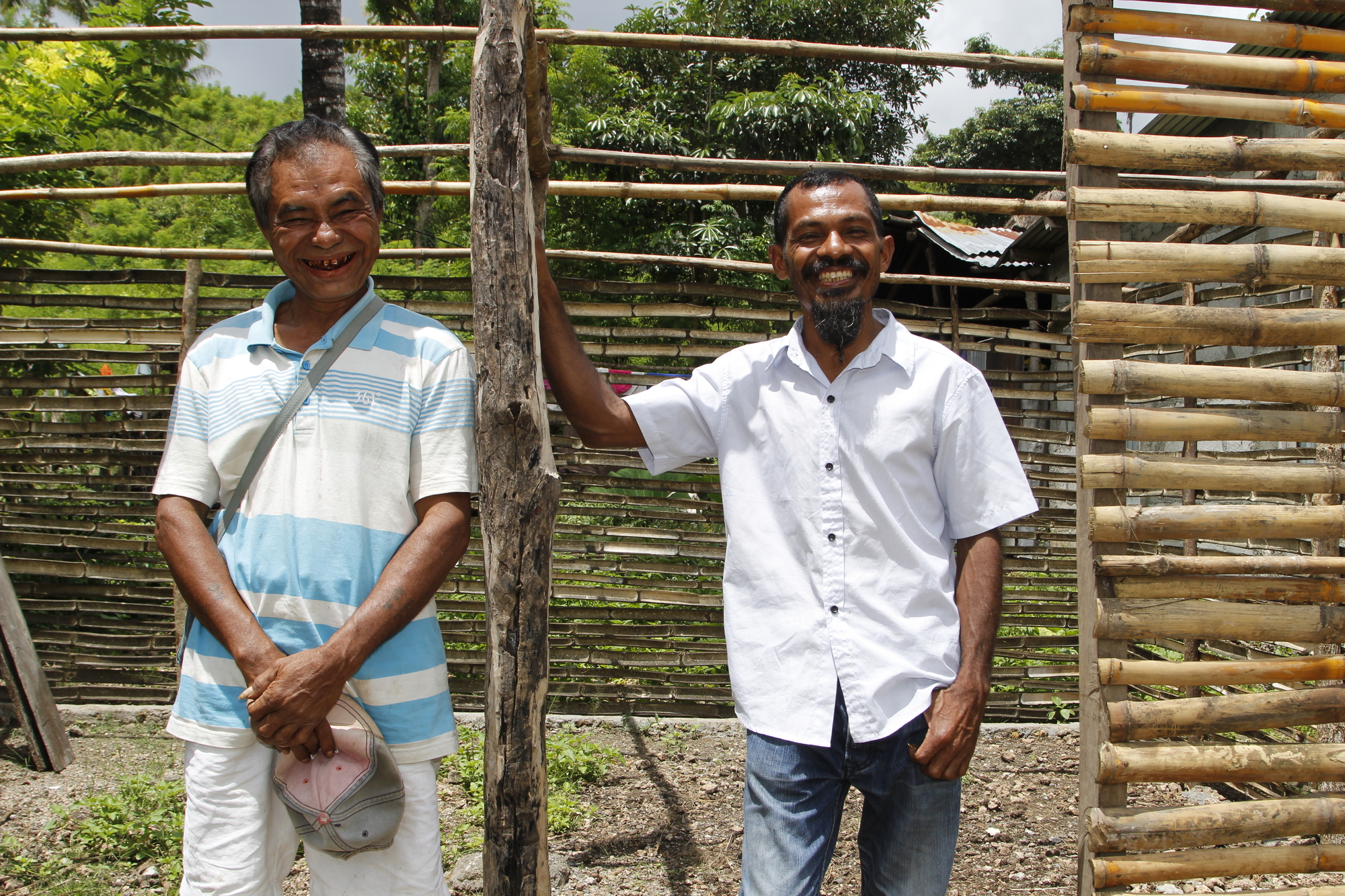 As Tito's enthusiasm for raising chickens spreads in his village, and more families eat and sell nutritious eggs, his community in Bobonaro can look forward to a healthier future.
World Vision's Better Food Better Health project is supported by the Australian Government through the Australian NGO Cooperation Program (ANCP), and Dove Charitable Trust.