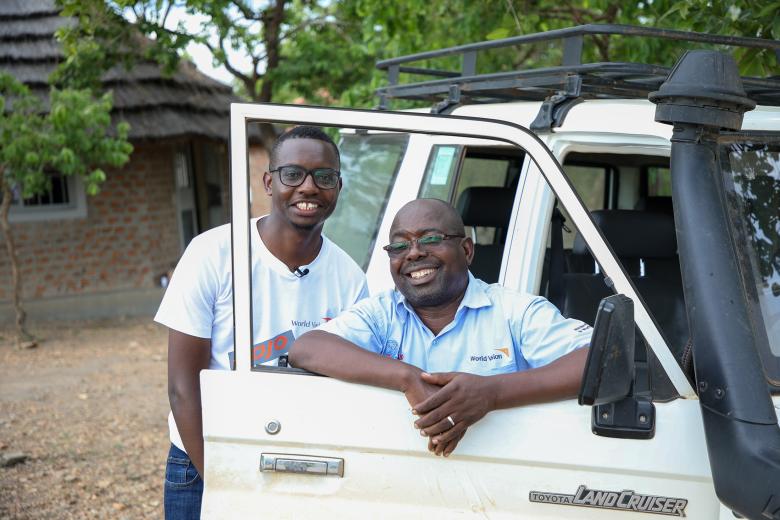 Eliphaz is driven by passion and a big heart serving vulnerable children across Uganda
Wednesday, August 18, 2021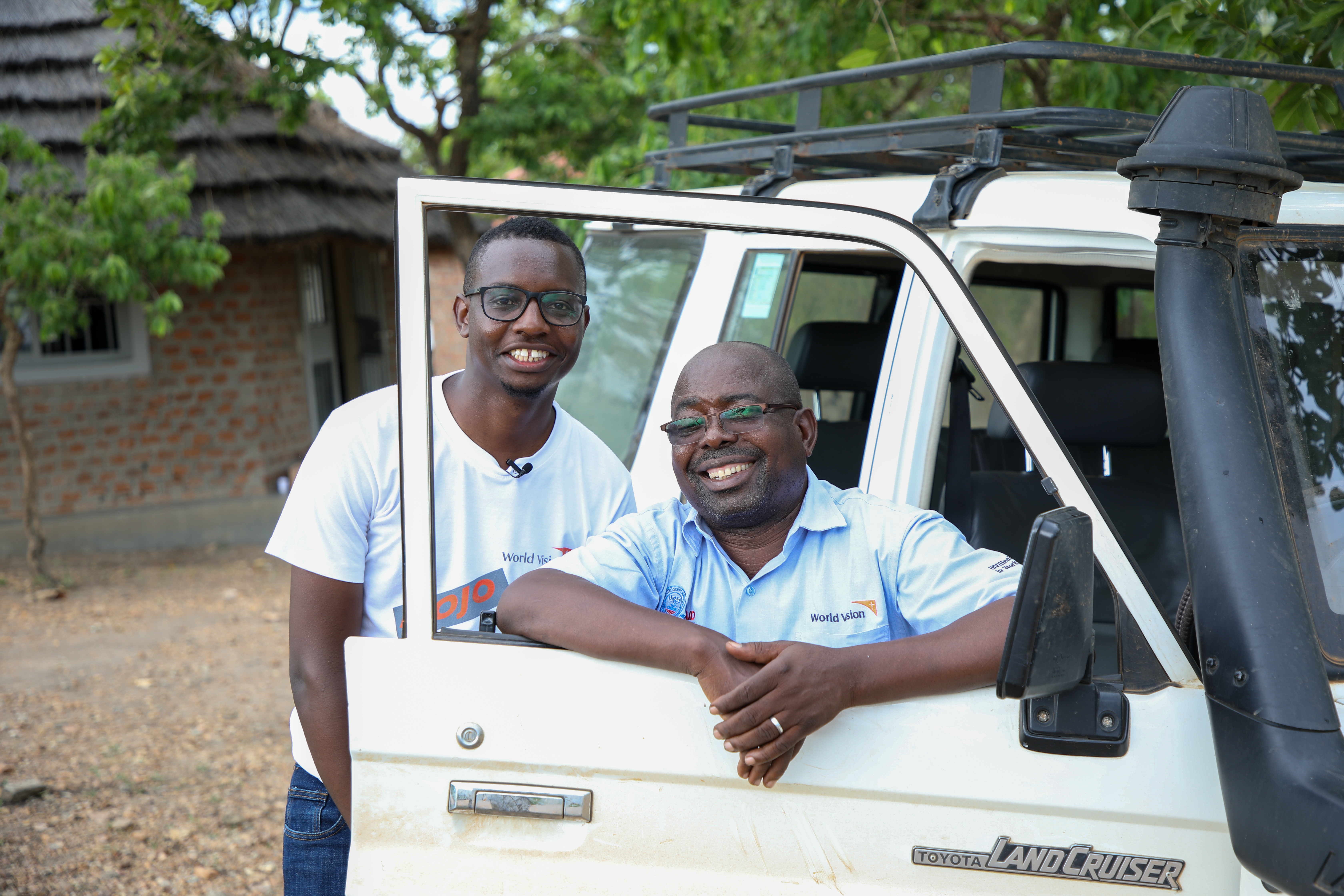 A trip to the West Nile Refugee Response in Arua city is an agonising eight-hour journey by road covering close to 500km. However, this trip had nearly a five-hour diversion through Gulu to the Adjumani office to drop off two staff. After resting for a few minutes, we raced off to Laropi, a landing site, before taking a 15-minute ferry ride across the beautiful Nile connecting to a rough stretch of road to Moyo, Yumbe, and Koboko to the final destination — altogether an additional 300km.
The Land Cruiser makes easy work of the rocky terrain, manoeuvring through the winding road leaving behind a trail of dust. For Eliphaz Wamala, 64, a World Vision driver, husband, and father of four, this is a normal routine as he serves vulnerable children and communities across Uganda.
With a career spanning two decades, Eliphaz remains thankful to God for the opportunity to work with World Vision, which enabled him to see all his children complete their education. "I joined World Vision in the year 2000 when my eldest girl was in Primary 3, a second boy was in Primary 1, the third born in baby class, and last born still at home," Eliphaz says. "Now the house is full of different degrees. The children have all finished their education — ranging from social work, biosystems engineering, architecture, to industrial design", he says. 
Prior to his current role with the national office, Eliphaz worked in World Vision's Rwamata Area Development Programme in Kiboga district, and afterwards, he joined Kenya Uganda Rwanda Ethiopia Together (KURET), a grant for child labour. He also worked with Supporting Public Sector Workplaces to Expand Action and Responses to HIV/AIDS (SPEAR), HIV/Health Initiatives in Workplaces Activity (HIWA) project, and inclusive water, hygiene, and sanitation project in Kyangwali/Adjumani.
Serving between several grant projects and programmes, Eliphaz feels more of an implementer than a driver. "I am so proud to be a person that God has used in all those interventions", says Eliphaz. "God has also used me to touch the lives of many children as well."
He is reminded of Peter, a boy who worked as a babysitter for a teacher in Ibanda, where World Vision was implementing an HIV project in western Uganda. When other children attended school, Peter looked after the teacher's children. Eliphaz decided to take in Peter and pay for his school fees.
Later, Eliphaz learned that Peter was working to raise money for his disabled mother. "He was earning UGX20,000 (US$6) to help her. His father had abandoned them, and Peter was now the sole breadwinner", states Eliphaz. After completing Primary 7, Peter excelled in his final exams. He pursued entrepreneurship and now operates a general merchandise shop along a major highway in a town close to home.
"Working with World Vision has been a journey of faith, believing in God, and sharing the little I have with others," says Eliphaz. "God has blessed us with a big heart as a family, and we have joy in seeing other people's lives transformed."
by Emmanuel Amone Okello - Communications Officer, Uganda