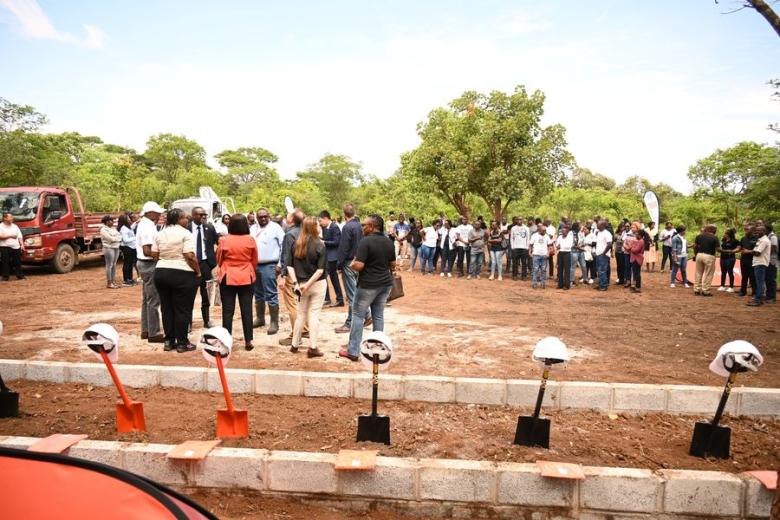 World Vision in Zambia Breaks Ground for New Office Block
Monday, December 19, 2022
By Tisa Banda, Communications and Donor Liaison officer, Zambia.
It's been 15 years in the making, and it's finally here. Construction of the new office premises for World Vision Zambia has been launched with a ground-breaking ceremony at the site.
World Vision in Zambia National Director John Hasse led the board and staff to break the ground for the project, which is expected to be completed within a period of 18 months.
Mr. Hasse said the project is finally becoming a reality and that the building would be three storeys and about 3,000 square metres, with 15 conference rooms with modern technology, a chapel, and a mothers' nursing room.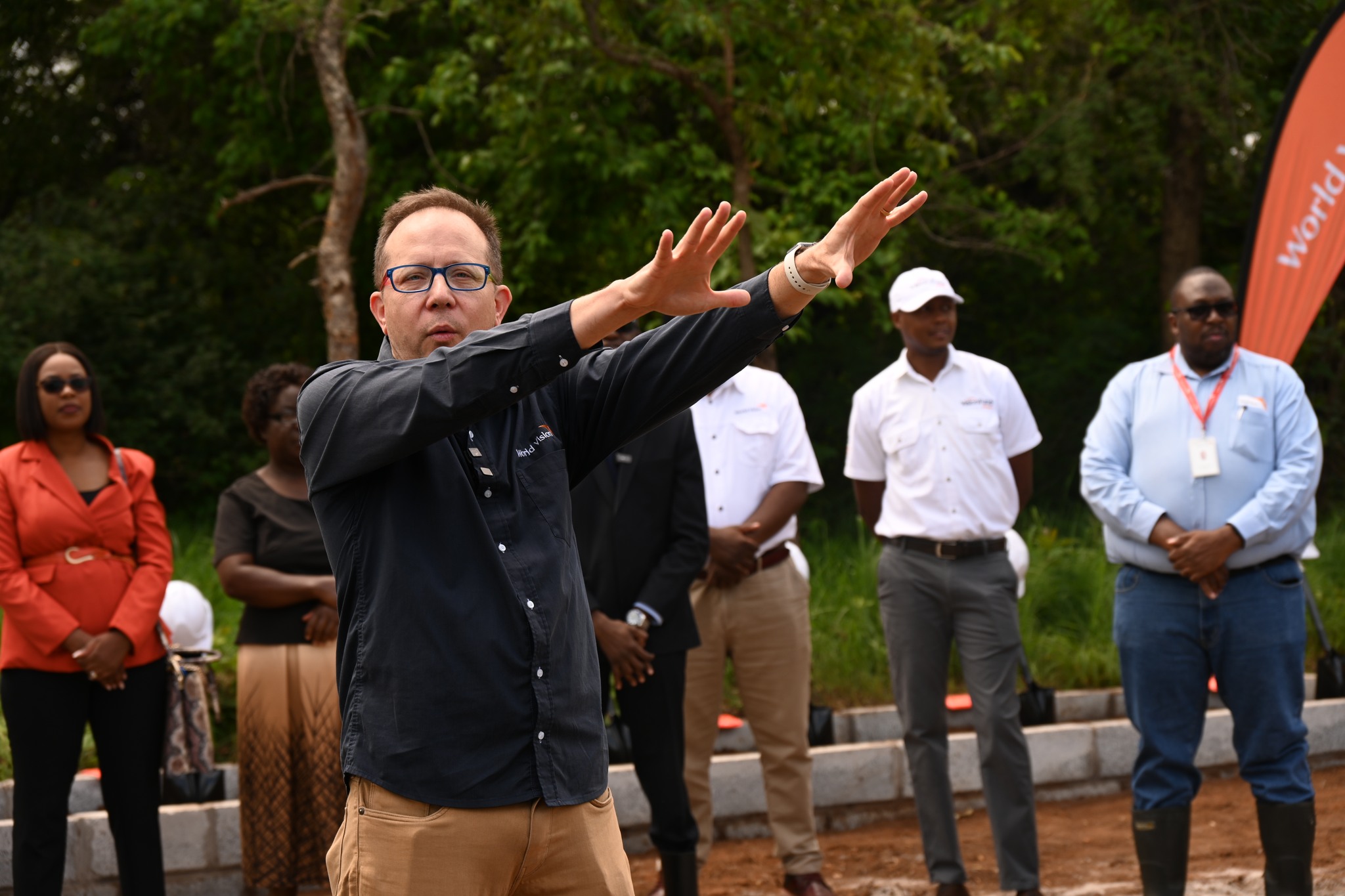 Studies show that staff are, in many cases, over 40% more effective when you work in a comfortable environment. Because you're in a comfortable place. And so, I am excited about what we're able to offer our staff in about a year and a half, and I hope that everybody is here in a year and a half.
The National Director disclosed that the first half of the bottom floor would house the Vision Fund team to symbolise unity as one organisation working together to improve the lives of the most vulnerable children.
He thanked the Board and the Senior Leadership Team (SLT) for their tenacity in making sure that the project takes off, the contractor, Shandong Construction Company, for their patience, and the Regional Office for their support.
He dedicated the ceremony to Partnership Leader for Global Real Estate, Tony Moniaga, who lost his battle with cancer the day before the ground-breaking ceremony.
"Tony is a friend, somebody I have travelled all over the world with. When I think of Tony, I think about walking around Bogota, Colombia, talking about this building. Tony has been instrumental. I was talking to him on Saturday morning, and he passed yesterday. And he was working on this project. He signed off on this project on Friday, 9th December 2022. He's had very severe cancer for the last several years. Recovered. And then it came back, and he's been on some experimental treatment but, unfortunately, passed. So, we want to dedicate this to Tony's memory and his commitment to helping many of us World Vision staff around the world so that we may continue to have a better place to work as we continue to better the lives of the most vulnerable children here or in Honduras or Guatemala or anywhere I have worked with him or in the Philippines, making sure that those children have a much better life," he said.
And World Vision in Zambia Board Chairperson Malcolm Chabala, said the board is happy that the project is one and will continue to guide as they always think about the child that World Vision serves.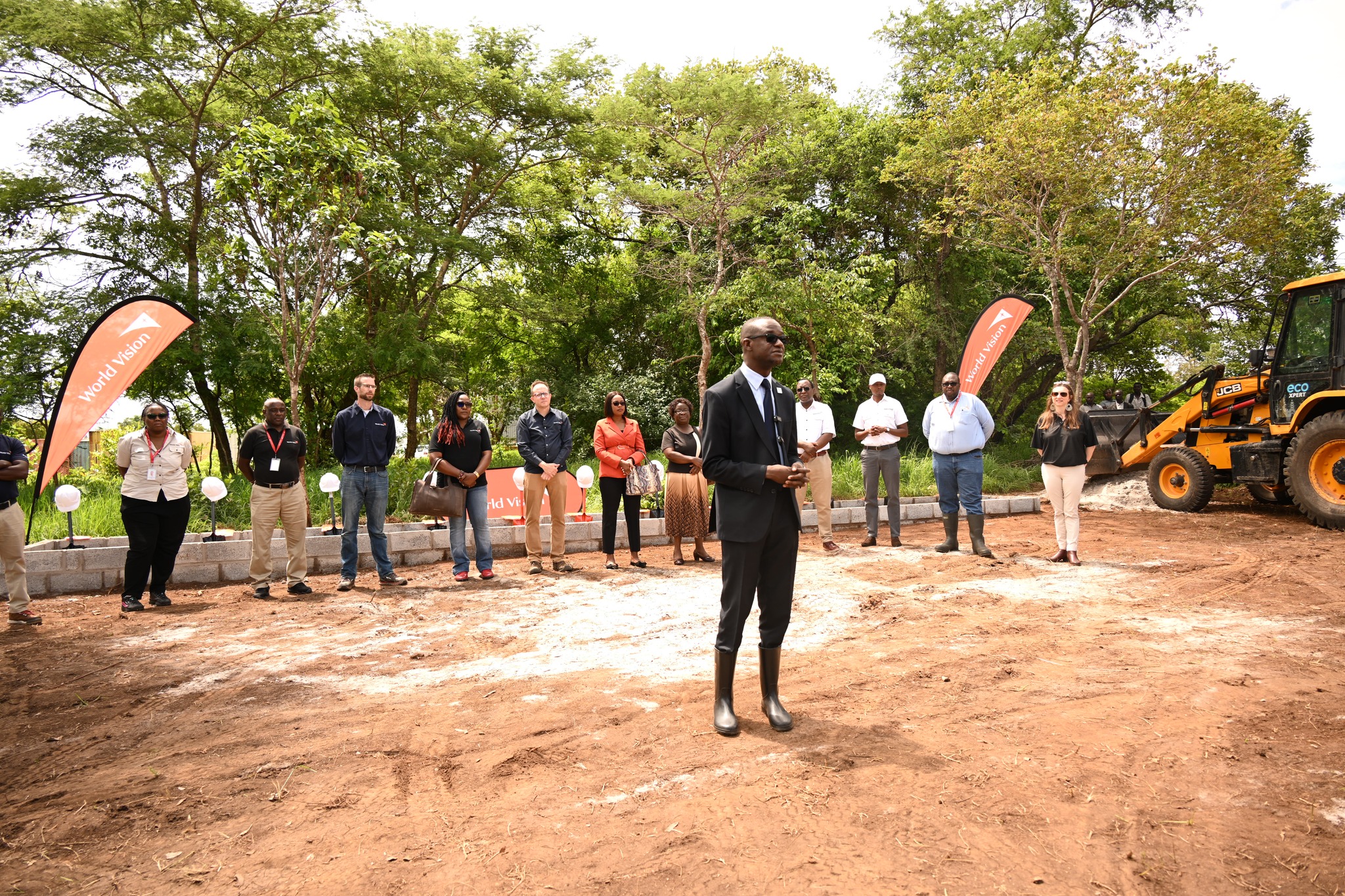 As John said, when we think about a new working space, we think about the child. And we think that when our staff is in a comfortable, inspiring environment, we will achieve our objectives a lot more. But most importantly, they will be able to deliver for a child out there more effectively. I think that is the ultimate. It's the outcome that we are looking for. Yes, we will be much more comfortable and have a lot more space, but at the end of the end, we are driven by the vision.