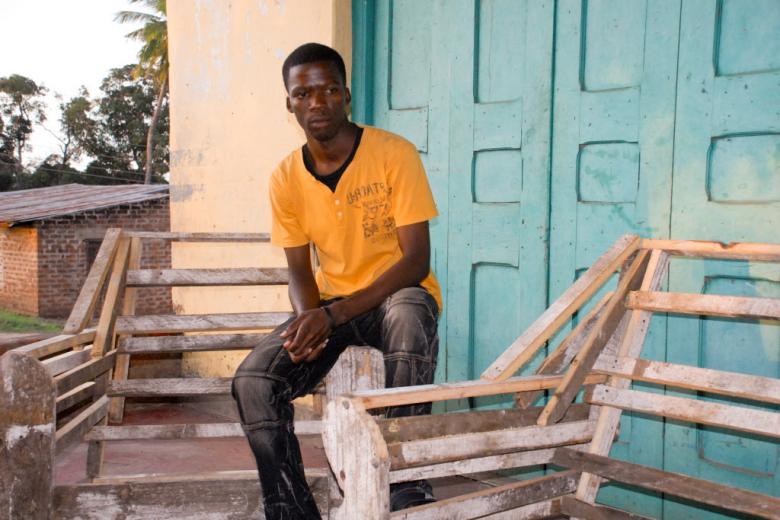 Hammering out a better future
Monday, October 15, 2012
With a hammer and wood, Ibrahim Said is building a dream.
He's determined, he says, to turn his carpentry business into a multi-million dollar investment. It will be one, he says, where he will be able to manufacture different furniture, selling them locally and internationally.
Pretty lofty goals?
At age 23, Ibrahim's life has already completely transformed once.
As someone who dropped out of school in Grade 4, and who was left in absolute poverty after his parents died, Ibrahim is proving he can beat life's obstacles.
Responsible for his brothers
At that time, when Ibrahim's mother died of cancer when he was 17, he was forced to look after his two younger brothers. His father had already died when Ibrahim was 10.
"Other relatives could not bear the load of taking us," Ibrahim says.
At that time, Ibrahim was connected with World Vision's life skills programme for orphans and vulnerable children. He studied carpentry and excelled.
When he graduated from the one-year programme in 2009, Ibrahim received a toolbox to start his career.
"With full carpentry machinery, people easily put their trust in me," Ibrahim says.
Ibrahim lists off the things he can make: beds, benches, desks, cupboards, sofas and stools. He can fix roofs too.
"I receive a number of orders, [it is] so difficult to maintain," he says.
Business is booming
In fear of losing the trust to his esteemed customers, Ibrahim invited Buchard and Iddi to become trainees. The two are now competent carpenters and earn a living. He says their success is one of his biggest achievements.
His other accomplishment is providing for his brothers.
Because of the money that he now makes, Ibrahim is able to fully support 17-year-old Babu who lives in Dar es Salaam. Eventually, Ibrahim hopes that his brother will join him in the carpentry business.
His younger brother Hussein is still in school.
"I pray to the most high that Hussein, 12, passes the exams he had just sat for this September," Ibrahim says.
Ibrahim continues to work hard towards his dream. He calls on other orphans and vulnerable children to work hard and achieve the set out targets for their future success.
Apart from carpentry, World Vision's provides training in masonry, tailoring, bakery and home crafts skills for orphans and vulnerable children in Ibrahim's community. Each person who completes the programme receives a pack of working tools related to what they studied.