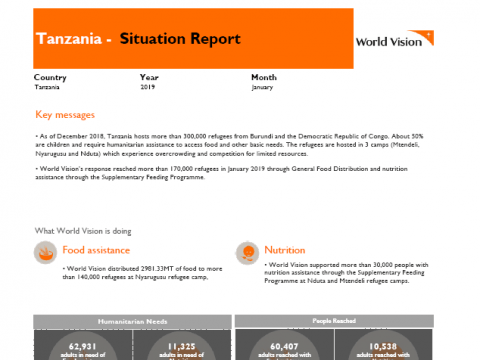 Tanzania - January 2019 Situation Report
Wednesday, March 6, 2019
As of December 2018, Tanzania hosts more than 300,000 refugees from Burundi and the Democratic Republic of Congo. About 50% are children and require humanitarian assistance to access food and other basic needs. The refugees are hosted in 3 camps (Mtendeli, Nyarugusu and Nduta) which experience overcrowding and competition for limited resources.
World Vision's response reached more than 170,000 refugees in January 2019 through General Food Distribution and nutrition assistance through the Supplementary Feeding Programme.
For more information, read or download our January 2019 situation report.