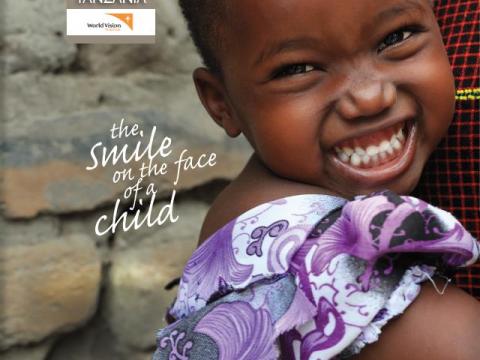 The smile on the face of a child: World Vision Tanzania Annual Report 2016
Wednesday, March 22, 2017
In 2016 World Vision Tanzania spent $40,210,595 to directly improve the lives of 5.7 million Tanzanian children. 99% of children attend school in World Vision's 54 area programmes. In 2016, 53,429 smallholder farmers increased their incomes, 1,948 additional savings groups were formed and 12,247 started farming with the Great African Food Company. 83,698 most vulnerable children were cared for by savings group communities, and 24,592 beneficiaries borrowed $1,656,294 from VisionFund.
This report is a summary of World Vision Tanzania interventions in 2016 and a demonstration of continued vigour and commitment in serving children in partnership with the government of Tanzania, other NGOs and stakeholders.
Join us in celebrating these tremendous achievements!