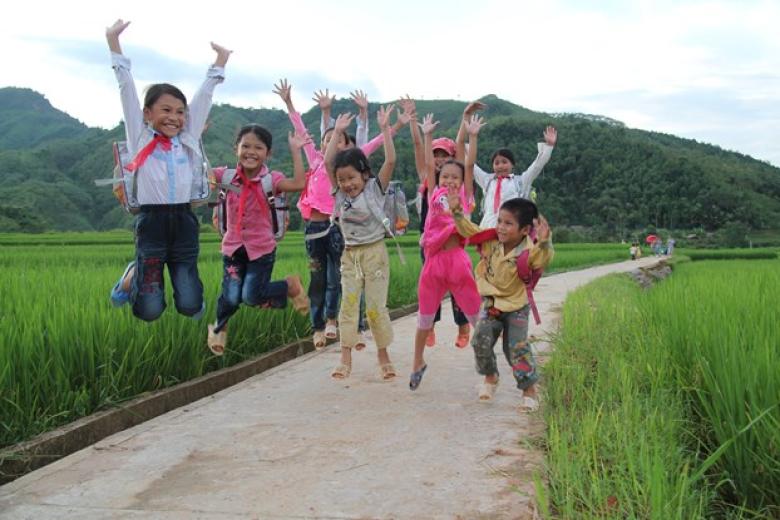 Joy for School!
Tuesday, September 9, 2014
The children jumped for joy when they heard the news.
This wonderful picture of simple happiness is of pupils returning from their first day of school in Tran Yen district, Yen Bai province. And when told that their photo would be sent as a thank you to their Japanese sponsors, who support the underprivileged youngsters through World Vision's local programme, they were overjoyed once more.
Being able to get to school easily is still a novelty for the students, who for years struggled along their village's muddy, rock-strewn tracks.
Moving around the local area is much more straightforward these days after World Vision provided training and materials for its residents to construct a proper road connecting the village with its neighbours.
Thanks to an online world that few of the villagers have seen, the snapshot of the children's genuine happiness now has a life of its own, adorning the reception of World Vision's global headquarters in London and even finding its way to Bill Gates, who posted it on his Facebook page with the tag 'Join us in building a BETTER WORLD for children.'
Only one day after its high-profile endorsement, the photo has collected over 24,000 'Likes', been shared 2,100 times, and attracted more than 1,500 comments.