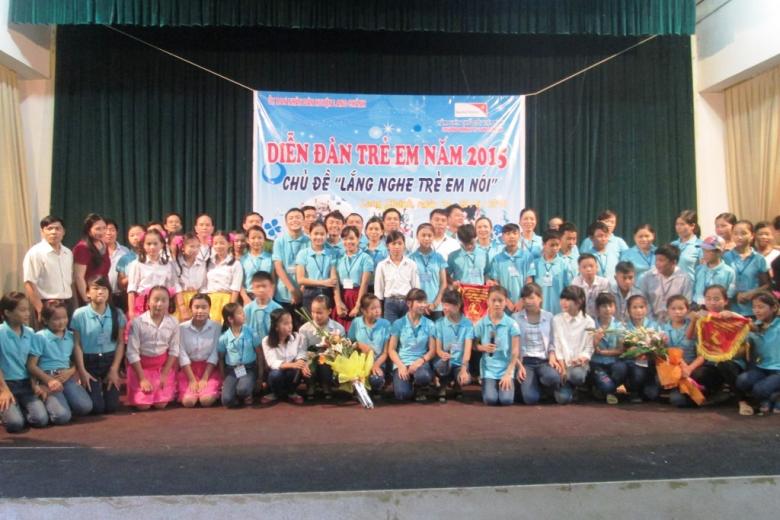 Lang Chanh Child Forum 2015
Friday, August 28, 2015
Over 200 children, representing twenty thousand youngsters in Lang Chanh district in Thanh Hoa province, participated in the 2015 Child Forum which was jointly organized by World Vision and local authorities during June 24-25, 2015.
The children enjoyed games and learned about child rights. They also discussed with peers and dialogued with local authorities on children-related policies, such as healthcare services, education qualification, child injuries prevention, education for ethnic children, children playgrounds, child labour, child abuse, and juvenile delinquency.
"We commit towill forward the children's voice and desires to authorities and policy makers," says Nguyen Xuan Hong, representative of Lang Chanh Programme Management Board. We expect that it will result in better enforcement of basic children's rights for local children, especially those who are the most vulnerable and living in the most remote areas".
"It was my first time to join such a big event like that. I got a chance to meet with friends from many different provinces. I will share my experiences with my friends back home," says Le Ngoc Lan, an ethnic sponsor child.
So far, World Vision in Lang Chang has organized two child forums in the area to promote local children's voice and strengthen their participation in all local activities.
Photos and Vietnamese text: Nguyen Hong Hoa, Cluster Education, Thanh Hoa province