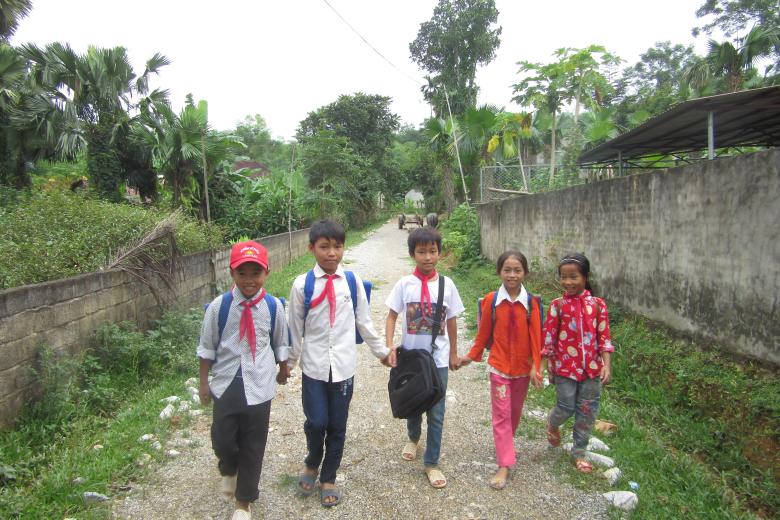 A new road
Monday, March 21, 2016
People and children who live in Lung village in Dien Quang commune now have access to a new road that allows them to travel easily and faster. It is one of the World Vision-supported community initiatives in Ba Thuoc district in Thanh Hoa province. 
"Before, the road was a muddy and slippery path in the rainy season which caused many people, especially children on the way to school, to slip and fall down. During the harvest season, such a bumpy road made farmers transport of agricultural products harder," a villager's head, Nhan, said.
Listening to the local resident's desires, World Vision decided to provide construction materials while the villagers contributed the labour to renovate the road.
On 10 May 2015, the new road was completed.
"We're now able to go to school safely without our parents accompanying," said a fifth grader Truong Thi Duyen.
Since the road was renovated, the living conditions of the local residents and children has improved. The farmers are no longer afraid of getting stuck in mud when carrying crops from the fields to the village. 
"The local residents are contributing voluntarily small amount of  money for the road maintenance. An association of the local farmers union will be responsible to dredge the gutter drains on both sides of the road every six months," says Nhan.
Vietnamese text and photos by Pham Van Dat, primary school teacher in Ba Thuoc province, English text by Tran My Hang