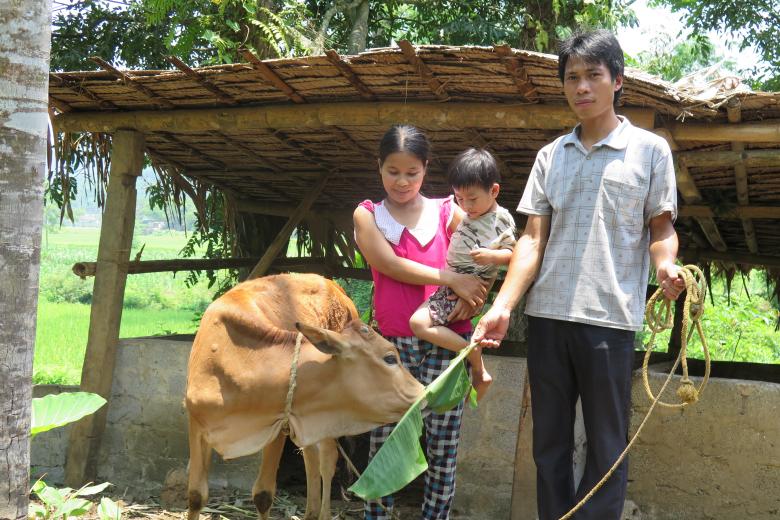 Pigs boost family incomes
Monday, March 21, 2016
Hao's family of four lives in an unsettled cramped house. A small farm plantation is their sole property. The entire family depends on Hao's unstable income from doing hired casual work, while his wife stays at home taking care of two children.
In 2014, after assccessing Hao's financial difficulties, World Vision in Ba Thuoc province provided him with a breeding sow. Together with other local farmers, Hao attended training courses on pig rearing techniques that were jointly facilitated by World Vision and the local government. 
"We just sold two newborn piglets. We used the money to pay for family expenses and the children's school fees," says Hao. 
"In the village, five households received five breeding sows from World Vision," says village head, Ha Van Dung. Each sow produces at least two litters per year. By selling the newborn sows, the families have improved their income."
Hao's wife, Nghia, now is now busier taking care of both her children and the pigs, but she looks happier than ever before.
"Our yearly income has improved, increasing from 12 million dong (about $538 USD) per year to 18 million dong (about $807 USD)," says Nghia with a smile. "We will try our best to expand the herd of breading breeding sows in order to increase our income."
Vietnamese text and photos by Ha Thi Dinh, Ky Tan secondary school's teacher, Ba Thuoc ADP, English version by Tran My Hang