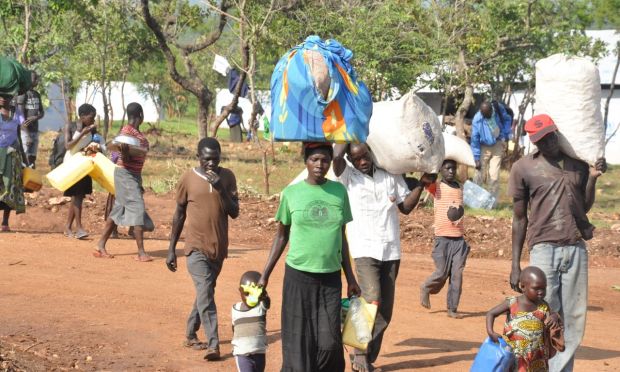 World Vision will play a crucial role in a new refugee settlement opened by thegovernment of Uganda this weekend, as the number of South Sudanese refugees who have crossed into the country nears 1 million.
Omugo, an extension of Rhino settlement, is the latest refugee settlement the government of Uganda has opened in a bid to provide more room for the hundreds of refugees pouring in from neighbouring South Sudan.
Located in Arua district, Omugo settlement is planned to host some 43,000 refugees.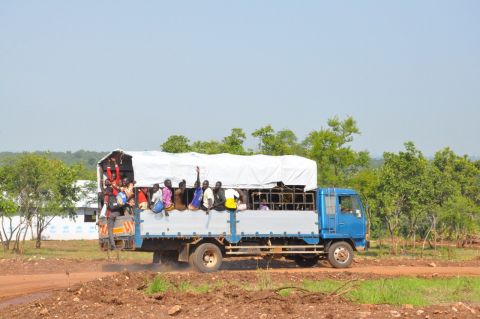 Omugo will now be home to all new arrivals in Uganda.
For the past four months, refugees were welcomed at Imvepi refugee settlement. However, Imvepi is no longer able to house any more new arrivals as its plan to host around 120,000 people has now exceeded some 135,000 refugees.
Since August 2016, Uganda has opened four refugee settlements in three districts of northern Uganda. The settlements opened include Bididbi in Yumbe, Palorinya in Moyo, Imvepi in Arua and now Omugo, also in Arua. The first three are now home for almost 600,000 refugees from South Sudan.
At Omugo settlement, World Vision is overseeing the overall functioning of the reception centre, on top of providing hot meals to all new arrivals. World Vision is also extending its child protection programming to Omugo in order to provide comprehensive case management for unaccompanied and separated children plus children at risk.
In just four days, over 20,00 people on the move have arrived at Omugo settlement. The majority are women and children.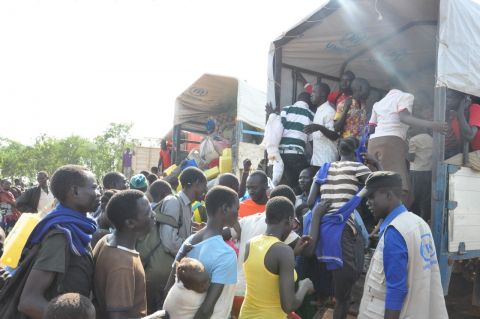 The majority are women and children. Imvepi settlement will, in the interim, continue to be the reception centre for all new arrivals. Upon completion of registration, all new arrivals are then moved to Omugo to settle in their plots of land, measuring 50x50 metres.