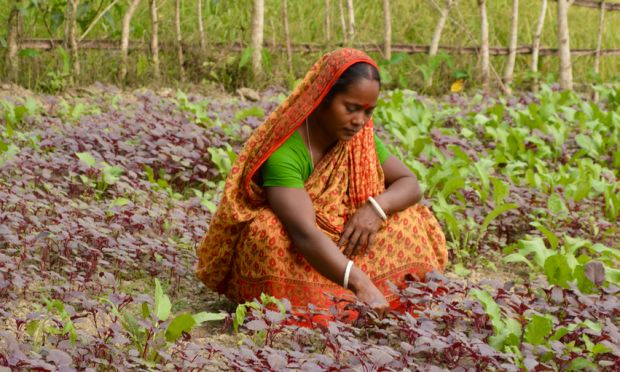 Change can feel like a lottery, but miracles can happen through pure dedication and hard work.
Bijoli, a mother hailing from Bhadaria in southern Bangladesh, is a great example, offering hope of prosperity to others like her.
Both Bijoli and her husband, Shankar Mondol, were once day labourers struggling to support their large household: her elderly parents, a widowed aunt who is disabled and the couple's 12-year-old daughter, Shanta.
Bijoli had very few material possessions, but the one thing she did have was the willpower to escape such extreme poverty. The 32-year-old has a strong belief, praying for help to match her determination.
"I'm truly satisfied because I can now meet the needs of my family. I'm really proud of that."
After World Vision arrived in Bhadaria intent on ridding the area of poverty, Bijoli urged its team to offer her support, which they did when Shanta became a registered child and her mother joined training on rearing livestock and cultivating vegetables.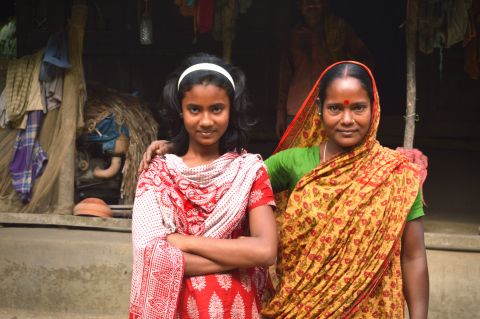 Bijoli has also become a member of a World Vision development group. Excelling in the training, Bijoli started demonstrating how to grow vegetable crops commercially and received two goats from World Vision to generate more income. After that, she sold the goats, using the revenue and her savings to buy a cow.
Now Bijoli owns three cows, having already sold two, and a motorised tiller to plough her tree-spotted land, which the farmer's hard work and World Vision's technical support have made cultivable.
World Vision's economic project, also offered Bijoli hybrid bitter gourd seeds, nets and fertilisers.
"Now, I'm living happily with my family. I'm truly satisfied because I can now meet the needs of my family. I'm really proud of that."