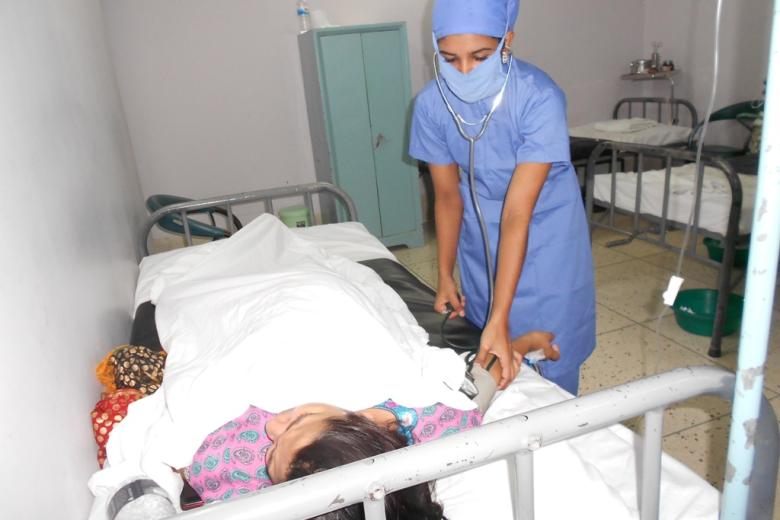 Dream of School Comes True
Friday, September 12, 2014
Swapna's eyes filled with tears as she shared about the struggles of her life.
Swapna shares her story:
Finding no alternatives I thought our [her and her brother] studies would totally stop. But World Vision stood up for us to come back from that situation.
We had economic hardships as my father was a farmer and we have only 27 decimals of land to cultivate. Some extra expenses were essential for my elder brother and me to continue our studies and it was very tough for our parents to bear those expenses. Both I and my elder brother, Polash, were committed to attending higher education, so in that situation we were very anxious about our future. At that moment we realized that the desire of higher education is nothing but only a dream for the poor.
But we were lucky enough as because World Vision took both of us as registered children. They were informed about our problem and took an initiative that was the turning point. World Vision provided an education stipend for a long time and other school supplies and we continued our education smoothly.
After completing a diploma in agriculture my elder brother Polash is now working in an organization as a field organizer. After completed H.S.C I was admitted into a Nursing Institute, Bagerhat and completed nursing course. Now I have been working in Monowara Hospital in Dhaka as a senior nurse from September 2011.
I always think World Vision is a part of my life and our family as well. I always wish long live World Vision because I know that they are working for the vulnerable people who are in crisis like us in deed.