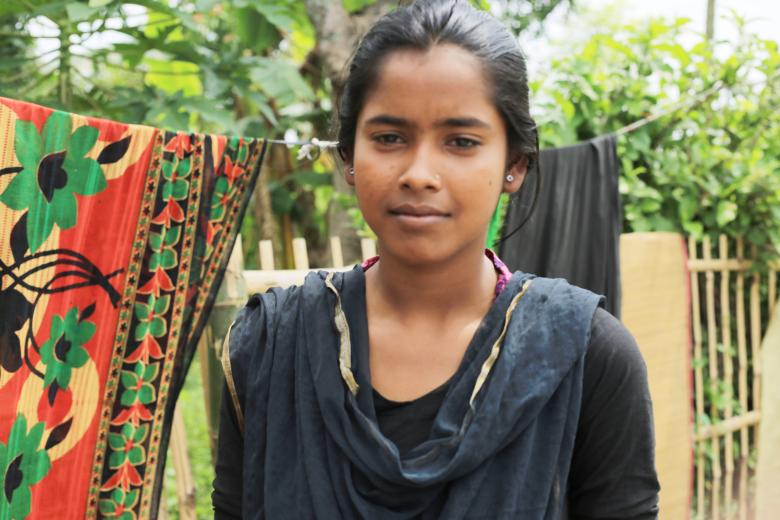 Escaped from net of child marriage
Thursday, November 12, 2015
Her world fell apart.
Nilanjona Roy's father judged that the 15-year-old student was old enough to marry, despite the ninth grader's fear of the planned wedding. Desperate, the teenager urged her mother to intervene, but her father refused to change his mind.
Living a hand-to-mouth existence, the family hails from Panchbibi in Kulipotry, a poverty-stricken region of Bangladesh whose residents lack access to healthcare and education.
The eldest of three sisters, Nilanjona also has one brother, while her mother is a housewife and her father, the sole breadwinner, is a day labourer.
To fight early-age marriage in this area, World Vision promotes knowledge of the destructive effects of the tradition- which leads to teen pregnancies that endanger mother and baby and is a crime under Bangladeshi law, with parents risking arrest.
Armed with such knowledge after attending the World Vision campaign, Nilanjona's mother shared everything she had learned, especially the risk of death during pregnancy, with her husband, who agreed to call off the wedding and that his daughter wouldn't marry before the age of 18.
Free of the pressure of a looming marriage, Nilanjona can now concentrate on her education as she strives to be a doctor.
She strongly believes no girl should marry before 18 years old, thanks World Vision for challenging the tradition and calls on the organisation to continue its campaign.
Story : Jamal Uddin