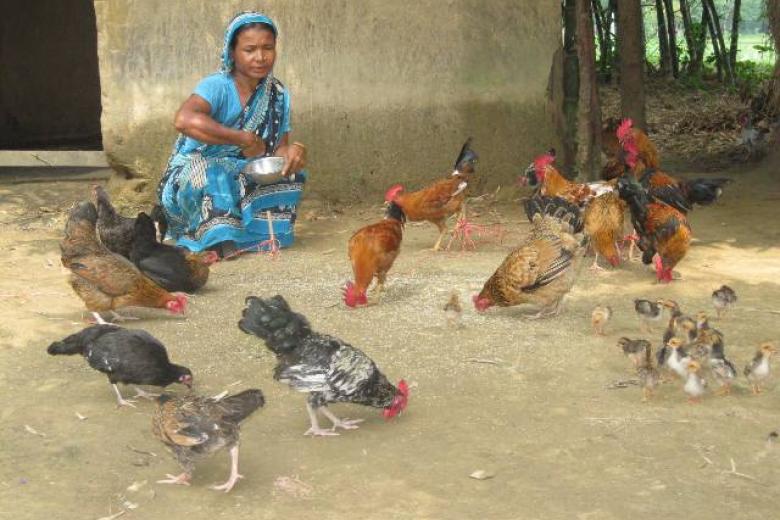 Ujala Becomes Self-reliant by Raising Poultry
Monday, June 9, 2014
2009
Ujala Khatun, 39, lives in a remote village in Dhobaura, Mymensingh district.
Her husband is a subsistence farmer, but they don't have enough land to produce sufficient food for the year. They have two sons and two daughters. Their daughters are in primary school, but her sons couldn't continue after primary level due to financial constraints. Due to their continuing financial hardship, Ujala decides to start contributing to her family's income, so she searches for a way to do so.
She found a community based organization and became a member. She attended a 3-day training about raising poultry organized by World Vision's Dhobaura programme area, part of an income generating project.
After the training she received a total of 20 poultry birds from World Vision.
Today!
Ujala has become a successful poultry farmer and earns a minimum Tk. 2,000.00 (about USD $26) per month by selling the birds. She is able to contribute money to her children's education and other household expenses. 
She is a model entrepreneur of poultry rearing in the area. Many neighbors visit her regularly to receive advice about poultry raising. In addition to family income from the poultry rearing, their health has improved from the meat and eggs. Ujala is planning to expand her poultry rearing program as there is a high demand in the local market.